Cập nhật tình hình COVID-19 tại Việt Nam (Sáng T7 25/4): Không ghi nhận ca nhiễm nCoV mới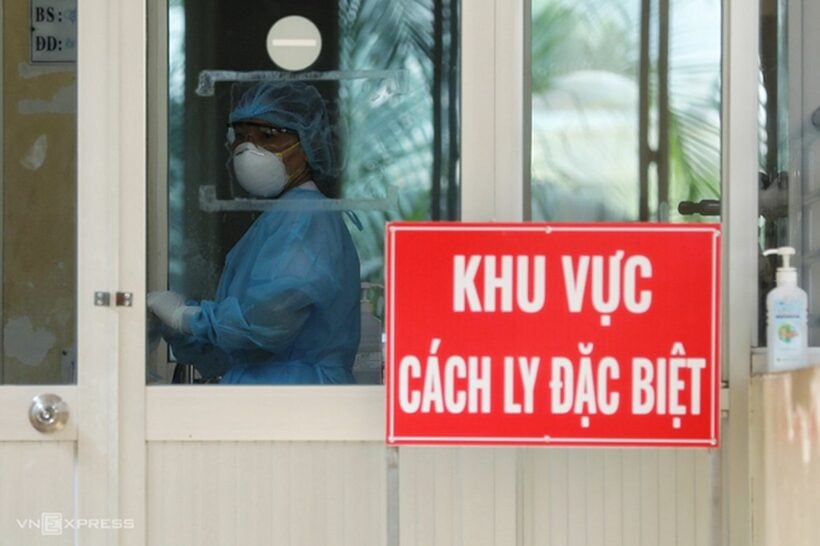 6h ngày hôm nay 25/4, Bộ Y tế không ghi nhận thêm ca dương tính nCoV mới. Tổng số ca nhiễm COVID-19 toàn quốc là 270 người, trong số đó, 225 người đã khỏi bệnh, 45 người đang tiếp tục điều trị.
Như vậy, tính đến sáng ngày 25/4, Việt Nam ghi nhận:
Tổng số ca nhiễm: 270

Số ca khỏi bệnh: 225

Ca điều trị: 45

Số ca tử vong: 0
Trong tổng số 270 ca nhiễm Covid-19, có 162 người về từ nước ngoài và 108 người lây nhiễm bệnh trong cộng đồng, không có ca tử vong.
45 bệnh nhân đang tiếp tục điều trị tại 7 cơ sở y tế, đa số sức khỏe bệnh nhân ổn định, trong đó có 15 ca xét nghiệm âm tính lần đầu và 2 ca âm tính hai lần.
Tỷ lệ bệnh nhân được ra viện, chuyển sang giai đoạn theo dõi sức khỏe hiện đã đạt xấp xỉ 80% trên tổng số ca mắc.
Cả nước hiện có 55.000 người đang được cách ly tại các bệnh viện, các cơ sở tập trung và tại nhà hoặc nơi lưu trú.
Sau nới lỏng giãn cách xã hội, nhiều dịch vụ, hàng quán đã mở cửa kinh doanh trở lại. Máy bay, tàu hỏa và xe khách tăng tần suất hoạt động. Có 33 địa phương cho học sinh đi học trở lại trong tháng 4 và đầu tháng 5, Hà Nội và TP HCM chưa có quyết định chính thức.
Người dân được khuyến cáo tuân thủ các biện pháp phòng dịch như: đeo khẩu trang, hạn chế tiếp xúc, tụ tập đông người, hạn chế đi lại không cần thiết, rửa tay khử khuẩn thường xuyên, khai báo y tế và kiểm tra thân nhiệt hàng ngày.
COVID-19 tại Việt Nam

Địa phương khởi bệnh
Số ca (270)
Khỏi bệnh (225)
Tử vong (0)

Hà Nội

112
81

TP. Hồ Chí Minh

55
54

Vĩnh Phúc

19
14

Ninh Bình

13
11

Bình Thuận

9
9

Quảng Ninh

7
7

Đà Nẵng

6
6

Bắc Giang

6
4

Đồng Tháp

4
4

Hà Nam

4
4

Hà Tĩnh

4
3

Bạc Liêu

3
3

Quảng Nam

3
3

Tây Ninh

3
3

Thanh Hóa

3
2

Cần Thơ

2
2

Lào Cai

2
2

Ninh Thuận

2
2

Thừa Thiên – Huế

2
2

Trà Vinh

2
2

Bắc Ninh

1
1

Bến Tre

1
1

Đồng Nai

1
1

Hà Giang

1

Hải Dương

1
1

Hưng Yên

1
1

Khánh Hòa

1
1

Lai Châu

1
1

Thái Nguyên

1
Nguồn: VnExpress
Covid-19 News

Join the conversation and have your say on Thailand news published on The Thaiger.
Thaiger Talk is our new Thaiger Community where you can join the discussion on everything happening in Thailand right now.
Please note that articles are not posted to the forum instantly and can take up to 20 min before being visible. Click for more information and the Thaiger Talk Guidelines.