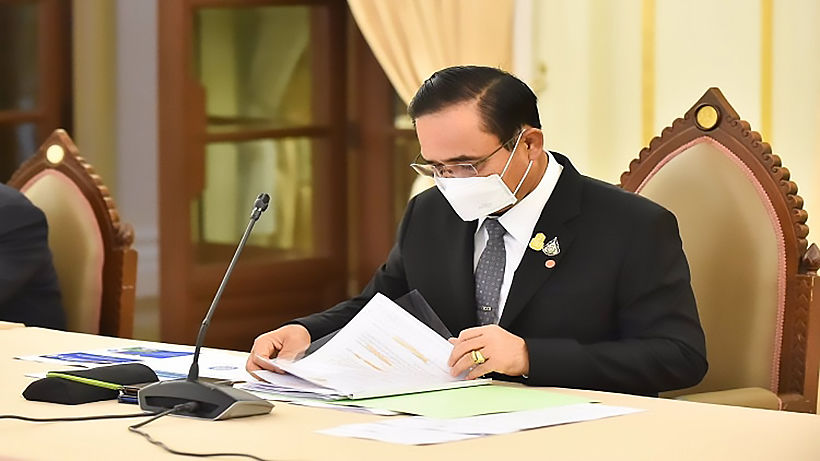 In a widely anticipated decision, the Thai Cabinet has approved a 30 day extension of the national state of emergency declared in March to fight the spread of Covid-19. The national curfew from 10pm to 4am will also continue. PM Prayut Chan-o-cha spoke briefly to the public after today's weekly Cabinet meeting to discuss the extension and the possibility of easing some of the restrictions and closures that have put millions out of work nationwide. The extension will take the current April 30 deadline up to the end of May.
The Emergency Decree, and today's extension, gives the government the ability to more easily manage the Covid-19 crisis and implement (or relax or alter) rules nationwide, based on the severity of the situation. The continuation of the decree does not mean all restrictions currently in place will continue.
Various colour-coded charts and suggestions have circulated on social and other media, but none of these are orders or firm rules on when businesses may reopen. Twitter user Richard Barrow, usually a reliable source, posted this today…
"Local media are reporting that the Bangkok Governor will allow the following 8 places to re-open from Friday if they maintain hygiene & social distancing rules. The meeting to confirm this will be next Wednesday."
Restaurants, but tables must be 1.5 metres apart & no alcohol
Markets can sell all types of goods
Sports centres for exercise & non-contact sports. Team sports such as football & basketball are not allowed
Public parks for exercise, but not allowed to gather in groups
Barbers & beauty salons
Pet hospital & pet pedicure
Medical services including clinics & nursing homes
Golf courses & driving ranges
"There must be facilities to wash hands, the temperature of customers must be taken, and everyone must wear a mask"
Similar measures are yet to be confirmed in other provinces.
The decision on whether to allow the sale and transport of alcohol remains, for now, in the hands of provincial governors. No national order banning alcohol is in place, but every province has individually banned alcohol sales. Some governors, like that of Nan Province, have hinted they will likely continue the ban as it discourages social gatherings and reduces curfew violations and crime.
The Emergency Decree officially continues the national curfew and extends the inbound flight ban, except for repatriated Thai nationals and a few other exceptions, severely limiting domestic travel and bans mass gatherings.
SOURCE: Pattaya News | Richard Barrow In Thailand