50,000 to be tested for Covid-19 in Samut Sakhon, 198 new infections reported in Thailand today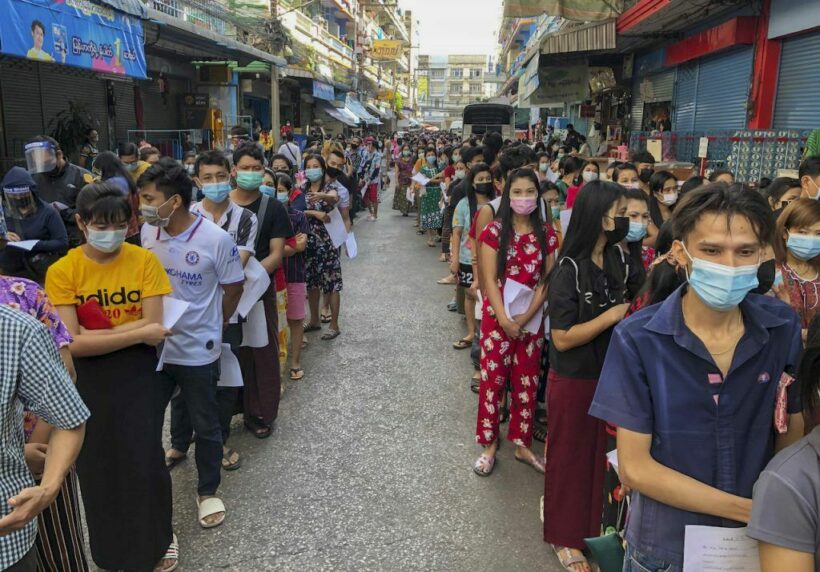 50,000 people are lining up to be tested for Covid-19 in the hotspot of Samut Sakhon over the next 5 days as health officials step up pro-active testing in the hard-hit Thai province. The target of 10,000 people to be tested per day will focus on factory workers, communities and dormitories in an effort to change Krathum Ban and Muang districts from red to yellow and then green zones.
Apisamai Srirangsun, the CCSA deputy spokesperson, says they expect to find 2,000-3,000 new cases as a result of the increased tracking, tracing and testing. She says health officials are trying to track down and free Samut Sakhon of new infections.
"Officials are optimistic that that the pandemic will ease during the 2nd week of February."
Samut Sakhon is the centre of the 2nd core wave of Covid in Thailand as a cluster of infections broke out late last year in the provincial seafood markets along the coast, just south west of Bangkok. She also said that educational institutes, in some areas of Samut Sakhon, may be allowed to reopen during the next month, if the situation improves.
"But many businesses may have to wait to reopen."
So far, 70,000 people in the province have been tested for the virus with 5,332 found to be infected. Most of those infected are migrant workers from Myanmar, with the infection rate around 7%.
According to the CCSA, 198 new Covid-19 cases were recorded today, including 191 locally-transmitted infections and 7 imported. 1 more fatality was reported, bringing the national total death toll to 73.
The latest victim was a 73 year old woman from Samut Sakhon, who also suffered from dementia, high blood pressure and epilepsy. She was found to have been infected by family members on January 9 and was admitted to the hospital suffering from fatigue and a severe lung inflammation. The woman was placed on a respirator and was transferred to Thaksin Hospital, but she passed away yesterday after her condition worsened.
SOURCE: Thai PBS World
Keep in contact with The Thaiger by following our Facebook page.
Never miss out on future posts by following The Thaiger.
Houseowner discovers 3,000 year old skeletons on land in Ang Thong province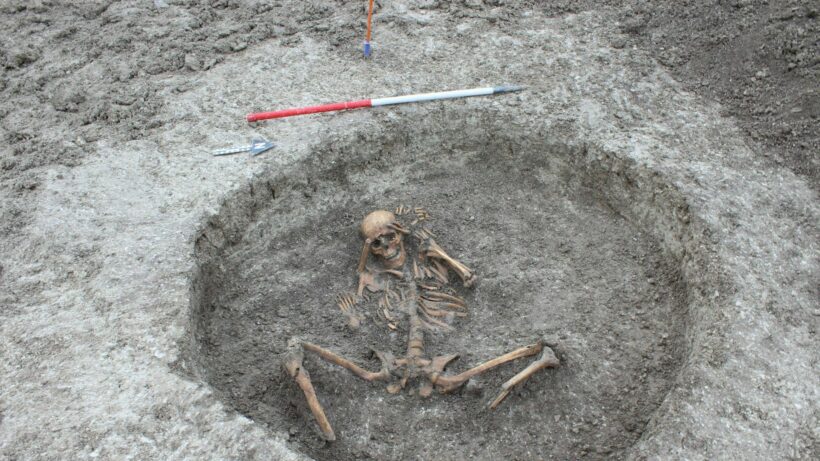 A houseowner in the central province of Ang Thong, has discovered 3 skeletons on his land that are thought to be over 3,000 years old. 54 year old Somkiat Briboon says this most recent discovery isn't the first, as the first lot of bones was found last year after preparing his 17 rai worth of land, in Sawang Ha District, to be rented out for sugarcane farming.
It was then that he found 9 skeletons, only later to find 6 more. The skeletons were found with bowls and other kitchen utensils found laying on top of them. He transferred the skeletons to his home, wrapping them in blue sheets, describing some of the bones as smaller in size, resembling that of women or children.
He says he also found ancient artifacts with the bones and arranged to have them shipped to Bangkok's Fine Arts Department for research purposes. But he says he wants to eventually build his own museum housing the display of bones and artifacts for educational purposes.
Although the discovery is exciting, its creepiness factor has repelled Somkiat's friends from visiting him as many are afraid of ghosts or spirits. To add to his friends' concerns, he says ever since the skeletons and artifacts were moved into his home, strange things have been happening.
One of those unsettling things is the feeling that there are many people walking around inside his home at all hours of the day. He says when he tries to search for the source of the eery sounds, he finds nothing. Somkiat says he isn't afraid of the spirits and even talks to them often. He even says his sleep isn't disturbed as he sleeps well at night while the skeletons are in his home.
The Fine Arts Department has been notified of the most recent finding, but it is unclear on whether they will move the new skeletons to Bangkok to join the others.
SOURCE: Thai Residents
Keep in contact with The Thaiger by following our Facebook page.
Never miss out on future posts by following The Thaiger.
Airline executive arrested for failure to pay wages of 150 workers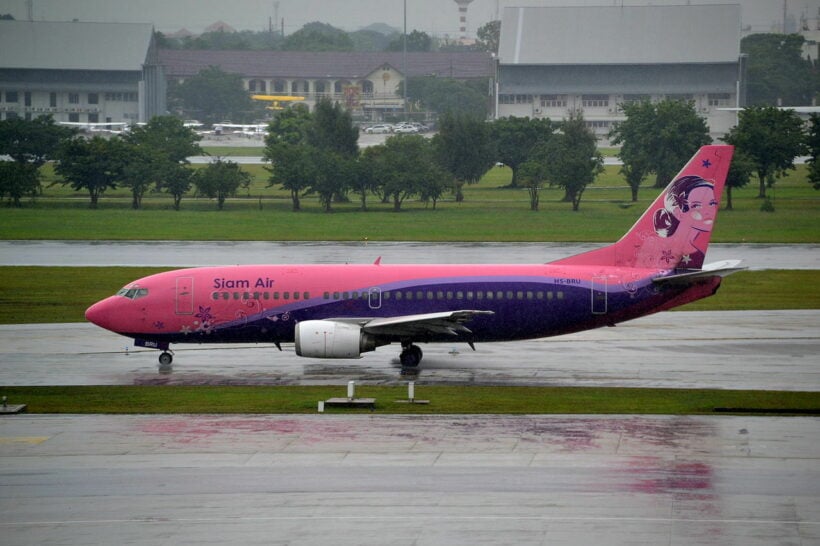 An airline executive has been arrested in the central province of Samut Songkhram, after complaints from150 employees that they had not been paid. Chawengsak Noiprasan, who had a court warrant issued against him in October, was taken to Don Muang police station from a property in the Bang Khan Take sub-district. He is a board member of Siam Air Transport.
The airline began operations in October 2014 with services out of Don Mueang to Hong Kong, using 2 Boeing 737-300s. 2 Boeing 737-800s were added to its fleet in late 2015. It expanded by adding Zhengzhou and Guangzhou in China to its network in early 2015. In late 2015, the airline launched flights to Macau and Singapore. In 2017, the airline ceased all operations.
But according to an article in the Bangkok Post, the carrier operates a number of scheduled and charter flights from Bangkok's Don Mueang Airport. The Post reports that, as Chawengsak signs the company's legal paperwork, all legal matters concerning the airline fall to him.
The Metropolitan Police Bureau says the executive has admitted to ignoring a 30 day notice issued by the labour inspector and ordering the payment of wages to 150 workers. It's understood he is also wanted in relation to 7 other cases.
The authorities sought Chawengsak's arrest following complaints from employees who say they haven't received their wages for 2 months. It's understood the airline had previously deferred salary payments for over 8 months. 150 workers filed an official complaint with Don Mueang police and also approached media outlets, asking them to pressure the airline into paying the money owed.
SOURCE: Bangkok Post
Keep in contact with The Thaiger by following our Facebook page.
Never miss out on future posts by following The Thaiger.
Governor of Samut Sakhon recovering from Covid-19 after more than 40 days on ventilator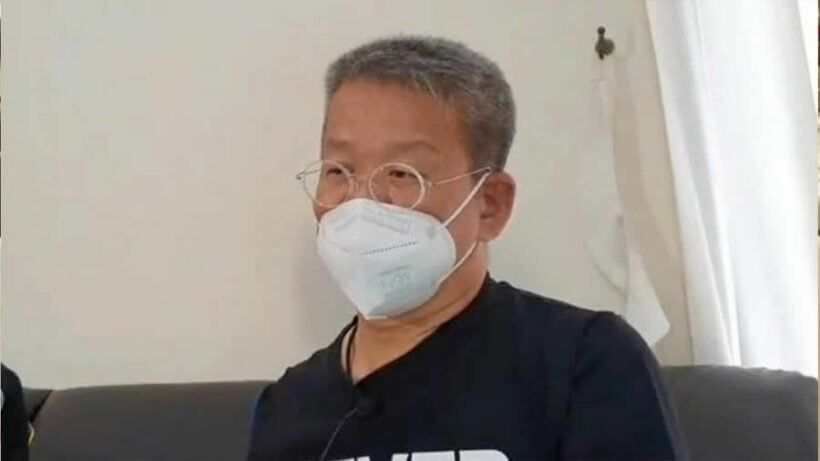 The governor of the central province of Samut Sakhon is slowly recovering after more than 2 months battling Covid-19. Weerasak Wichitsangsri tested positive for the virus in late December and subsequently ended up on a ventilator for over 40 days. It's understood Weerasak's time on the ventilator was a record for the hospital and at times, medics were unsure if he would recover.
Prasit Watanapa from the Faculty of Medicine at Siriraj Hospital says Weerasak is now off the ventilator and able to breathe normally, as well as talking, walking, and eating unaided. The Pattaya News reports that the governor's symptoms improved over the last week, but he remains under close medical supervision. Prasit says he will be tested for antibodies, to determine if he should receive the Covid-19 vaccine.
"Only his muscle functions still need to be treated. The medical team is considering if the governor could have his rehabilitation at home or at Siriraj Hospital. It all depends on his further recovery."
Weerasak has now been in hospital for more than 2 months, after testing positive for the virus on December 28, after attending a meeting at Samut Sakhon hospital. The central province is seen as the epicentre of the second wave of the virus, which emerged late last year. Public Health Minister, Anutin Charnvirakul, who was also at the meeting, had to self-isolate following Weerasak's diagnosis.
SOURCE: The Pattaya News
Keep in contact with The Thaiger by following our Facebook page.
Never miss out on future posts by following The Thaiger.