Thai researcher details her Covid-19 vaccination experience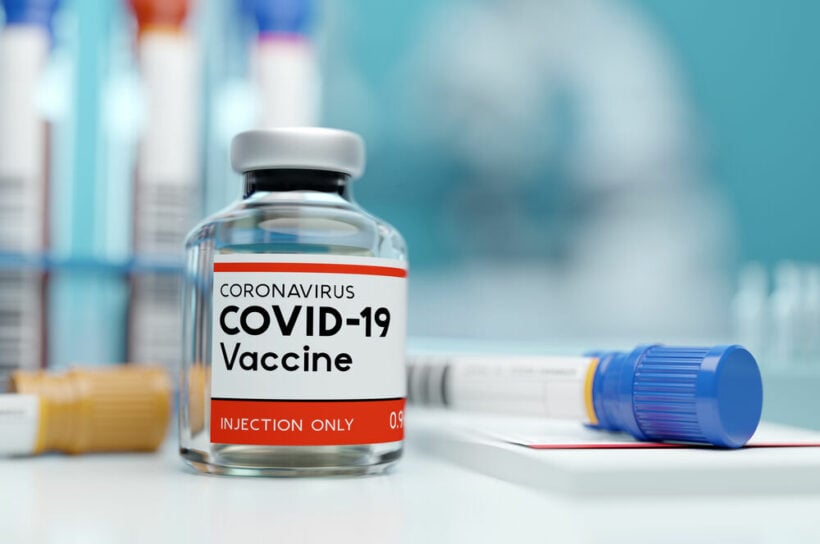 "General post-vaccination symptoms include a mild fever, headache, muscle pain and shivering."
A Thai post-doctorate researcher at the University of Chicago is detailing her Covid-19 vaccination experience and offering insight into its effects. Siriruk Changrob has received 2 doses of the Pfizer-BioNTech vaccine but says just the vaccine won't immunise people from getting Covid.
Siriruk says a person who is inoculated with the vaccine can still become infected and should continue to practice social distancing and wearing a mask until a herd immunity is developed by 60% of the population, or the virus dissipates. She says she received the first vaccine about 20 days ago and upon arriving for the 2nd dose, a nurse asked her about any side effects and whether she had tested positive for the virus in the past 90 days.
She says she didn't feel anything until about 8 hours after the 2nd injection, when she started to feel feverish and some pain at the injection site. She noted that all her colleagues warned her that the 2nd injection would give her more painful symptoms.
The Pfizer vaccine requires 2 doses that must be administered at least 21 days apart. But Sriiruk warns that if you can't get the 2nd injection within the recommended time frame, to hold off from the injection until the time frame can be followed. She also said that anyone who requires daily medication to treat other ailments should consult their doctor before being vaccinated, to ensure that the efficacy of the vaccine will not be affected by that medication.
She says the general post-vaccination symptoms include a "mild fever, headache, muscle pain and shivering", positive signs that the body is developing an immunity. She warns that taking medication to prevent such symptoms as a fever, is not recommended as the vaccine only protects a person from developing symptoms, rather from being infected by the virus.
SOURCE: Thai PBS World
Keep in contact with The Thaiger by following our Facebook page.
Never miss out on future posts by following The Thaiger.
Quarantine for vaccinated travellers to be reduced to 7 days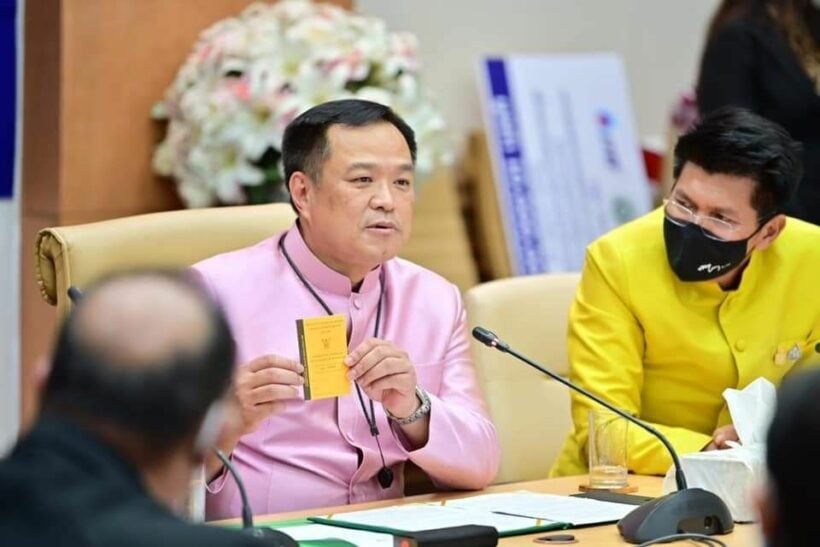 The mandatory quarantine period for those who have been vaccinated against the coronavirus will be reduced from 14 days to 7 days, Thailand's Public Health Minister Anutin Charnvirankul said in a press conference. Those who have not been vaccinated, but have a medical certificate declaring that they are Covid-free, will be required to quarantine to 10 days, Anutin said, according to Reuters.
The health minister says vaccinations must be administered within 3 months of travelling to Thailand. Travellers must still show negative Covid-19 test results issued within 72 hours of their departure to Thailand. Those travelling from Africa must still quarantine for 14 days due to concerns about new variants of the coronavirus.
SOURCE: Reuters
Keep in contact with The Thaiger by following our Facebook page.
Never miss out on future posts by following The Thaiger.
CCSA Update: 71 new Covid-19 cases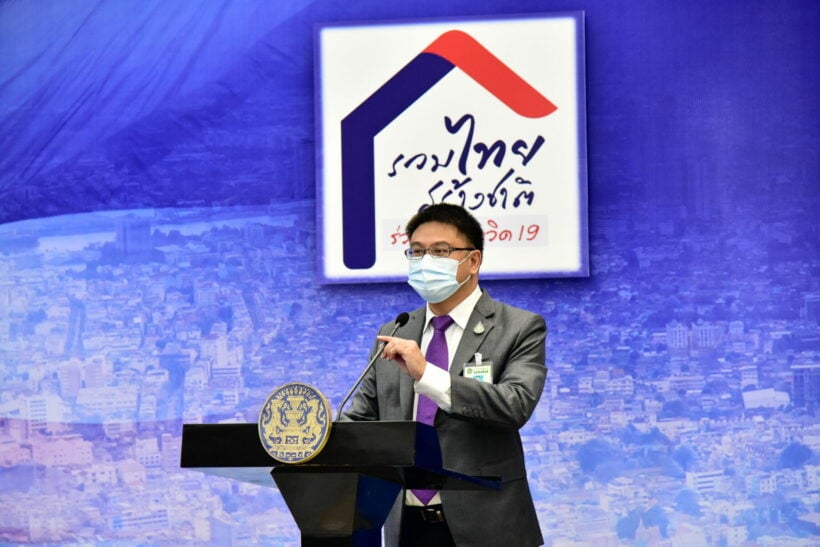 71 new Covid-19 cases were reported today in the Centre for Covid-19 Situation Administration's daily briefing. There are currently 579 active cases. Since the start of the pandemic last year, the CCSA has reported a total of 26,441 coronavirus cases in Thailand and 85 deaths.
"The numbers are getting better," according to deputy spokesperson for Foreign Affairs Natapanu Nopakun, who gives the CCSA report in English. The daily active case count has remained between 500 to 600 cases for the past week, a much lower average than last month when mass testing campaigns were actively rolled out in high risk areas to help trace and contain the virus.
Out of the 71 cases, 41 were detected in hospitals, primarily in Samut Sakhon. 7 cases were detected in active case finding, including 6 in Samut Sakhon and 1 in Pathum Thani. The other 23 cases were detected in quarantine for those travelling to Thailand from overseas.
Recently, 2 beauty pageant contestants tested positive for Covid-19 while in quarantine after arriving in Thailand from overseas. Women from 63 countries travelled to Thailand to participate in a beauty pageant scheduled for later this month. Natapanu praised the health care workers for their effectiveness at detecting the virus at an early stage.
Over the weekend, the CCSA reported 65 new cases yesterday and 64 new cases on Saturday.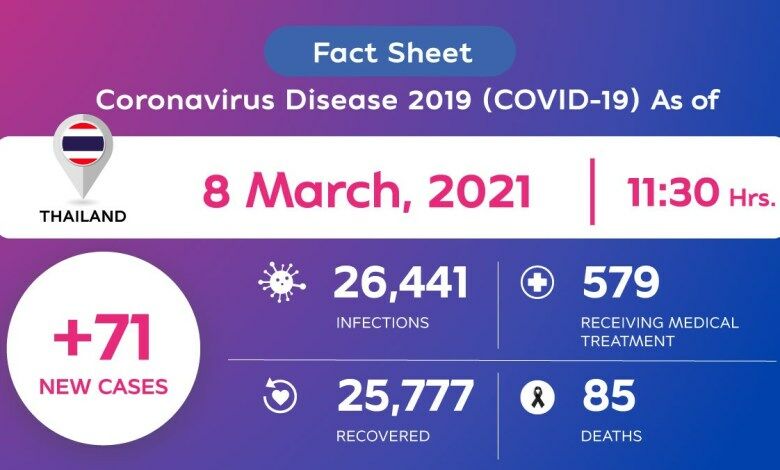 SOURCE: CCSA
Keep in contact with The Thaiger by following our Facebook page.
Never miss out on future posts by following The Thaiger.
Chiang Mai hotels slash prices amid ongoing slump in tourism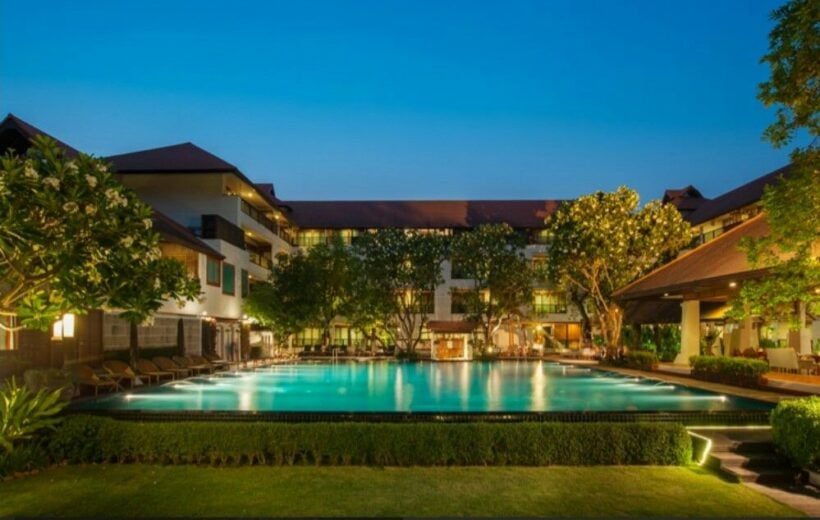 Hotels in the northern province of Chiang Mai have been forced to cut their rates by up to 90%, in a desperate bid to attract more domestic tourists. According to a Bangkok Post report, La-Iad Bungsrithong, from the northern chapter of the Thai Hotels Association, says with tourists mainly favouring the southern beach destinations this month, hotel operators in the north of the country are preparing for the forthcoming low season.
The resurgence of Covid-19 late last year meant that in December, only 1,000 Chiang Mai hotels, offering between 20,000 and 30,000 rooms, stayed open. This month, occupancy rates have plummeted to less than 3% and are not expected to rise beyond 5% during the Songkran holiday next month.
La-Iad says traditional target markets such as China are currently off-limits due to the Chinese government placing restrictions on citizens travelling out of the country.
"Even though vaccine distribution has started globally, the target markets for Chiang Mai such as China still cannot take outbound trips. Operators have to rely on the domestic market for the whole year."
She adds that the Rati Lanna Riverside Spa Resort, of which she is general manager, has cut room rates to 1,500 baht a night, compared to the normal rate of 13,000 baht prior to the pandemic.
Hotels are also being forced to explore new ways of making money, with around 30 hotels – all 4 and 5 star properties – now offering a "drive-thru" food service. La-Iad says hotel operators are also calling on the Chiang Mai office of the Tourism Authority of Thailand to provide visitors to the province with a 500 baht coupon to be redeemed in hotel eateries. She says the authority also needs to do more to promote inter-provincial travel, in particular from the south and north-east of the country.
In 2019, Chiang Mai welcomed 11 million tourists, with 70% of them being Thai. By contrast, there were only 1 million in 2020. This year's number is expected to be around 25% of the 2019 figure.
SOURCE: Bangkok Post
Keep in contact with The Thaiger by following our Facebook page.
Never miss out on future posts by following The Thaiger.