5 people who were bloody amazing during "self-quarantine"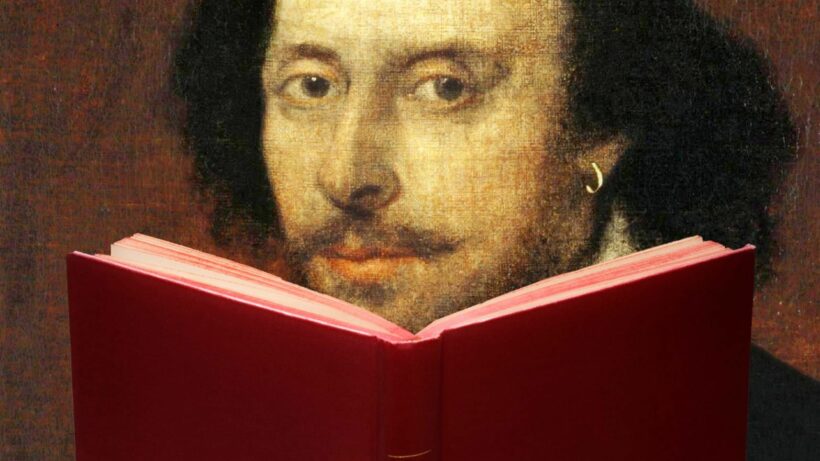 Life in Thailand has changed rapidly since the WHO declared the Covid-19 coronavirus a pandemic on March 11. Offices have closed, public spaces have emptied, and the nation is in a state of national emergency, effective tomorrow. People are urged to to stay home and "self-isoltate" to the extent possible. Many have suddenly found themselves, to put it charitably, "with more free time" (at least the ones without kids home from school to take care of) and limited ways to spend it.
Stay at home
Apply rigorous social distancing, about 2 metres, at all times
Wash your hands regularly and be vigilant with your personal hygiene
Stock up now on vital medications
Keep abreast of all your local news and restrictions
Isolation or quarantine is a great time to prioritise your mental and physical well being, but if you also want to use it to be productive, there are plenty of historical role models to choose from. Willy Shakes (that's Shakespeare to the unfamiliar) wasn't the only person who produced some of his best work during a pandemic. The Thaiger presents some other great thinkers and artists who used "social distancing" to their advantage during other world moments when the bugs were taking over.
William Shakespeare: Okay, we mentioned Bill already, but "William Shakespeare wrote King Lear in quarantine" is exactly the type of exaggerated crap you'd expect to see during a wild news cycle. But weirdly, this particular viral tidbit is rooted in truth. Shakespeare was an actor and shareholder with The King's Men theatre troupe when the bubonic plague forced London theatres to close in the early 1600s.
The official rule was that after weeks, when the death toll exceeded 30, public playhouses had to shut down. This meant that the theatre industry was paralysed for much of 1606 when the plague returned to the city. Suddenly finding himself without a job and with lots of free time on his hands, Shakespeare got to writing. He composed King Lear, Macbeth, and Antony & Cleopatra, all before the year was over.
Isaac Newton: A few decades after an isolated Shakespeare wrote some of his most famous plays, Isaac Newton found himself in a similar spot. In 1665, when he was in his early 20s, one of the last major outbreaks of the bubonic plague hit the country. Classes at Cambridge University were cancelled, so Newton went to his family estate roughly 96 kilometres away to continue his studies. He didn't have to worry about responding to professors' emails or videoconferencing classes, and with zero structure, he excelled.
The brilliant young mathematician produced some of his best work during that year in quarantine, writing the papers that would become early forms of calculus and developing his theories on optics while playing with prisms in his bedroom. This was also the time when his theory of gravity was borne. While an apple likely never fell and hit Newton on the head, there was in fact an apple tree outside his window that may have inspired his revelation.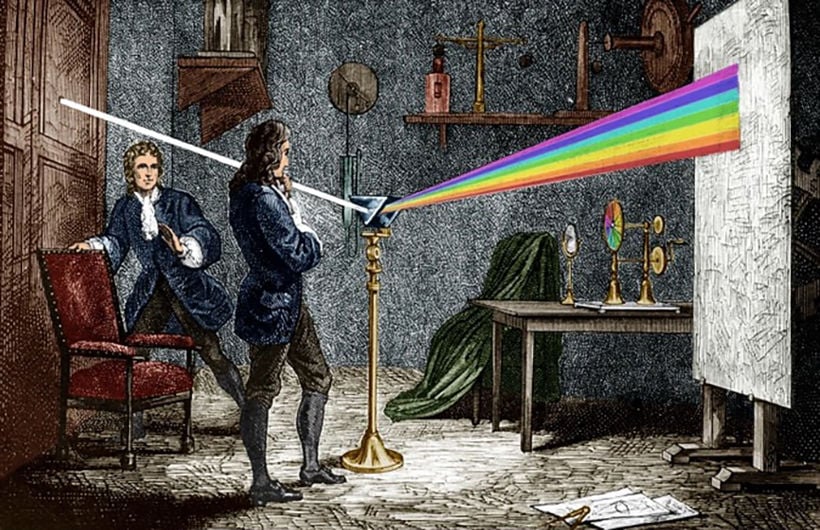 Edvard Munch:The Scream painter Edvard Munch didn't just witness the Spanish Flu pandemic change the world around him, he contracted the disease around the beginning of 1919, while living in Norway. But rather than becoming one of its many victims, Munch lived and continued making great art. As soon as he was able, he gathered his painting supplies and began capturing his physical state. Self-Portrait with the Spanish Flu shows him with thinning hair and a gaunt face sitting in front of his sickbed.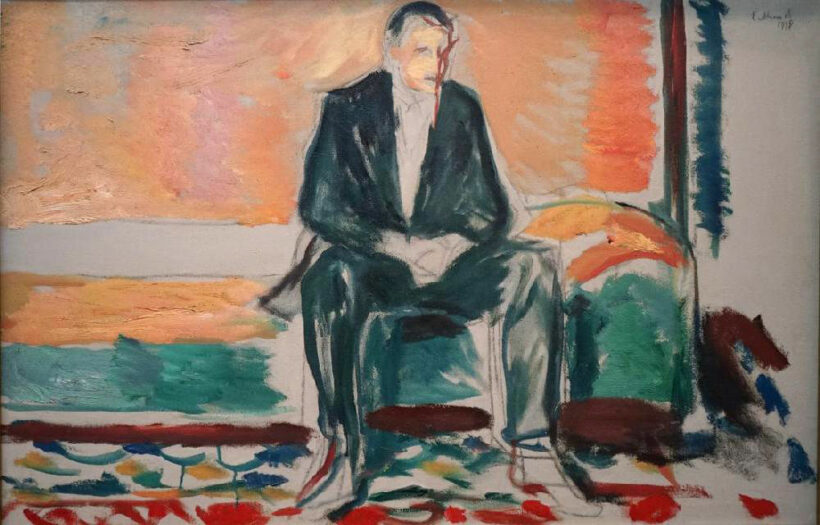 Thomas Nashe: Nashe was an Elizabethan playwright who gained fame around the same time as William Shakespeare. When the bubonic plague hit London in 1592, Nashe fled to the countryside to avoid infection. This was when he wrote Summers' Last Will and Testament, a play that reflects his experiences living through the pandemic. One passage reads:
"Adieu, farewell earths blisse,
This world uncertaine is,
Fond are lifes lustful joyes,
Death proves them all but toyes,
None from his darts can flye;
I am sick, I must dye:
Lord, have mercy on us."
Giovanni Boccaccio: Florentine writer and poet Boccaccio was personally affected by the plague. When it hit Florence in 1348, both his father and stepmother became victims. Boccaccio survived by fleeing the city and hiding out in Tuscany. During this period, he wrote The Decameron, a collection of tales framed as stories a group of friends tell each other while quarantined inside a villa during the plague.
The Thaiger has already suggested a few ways you might spend your unexpected "me time" as the coronavirus crisis unfolds, and as the days and weeks progress, we'll keep sharing.
What pieces of memorable art, maths, science or literature can you produce during your imposed isolation?
Keep in contact with The Thaiger by following our
Facebook page
.
Boxing fans preparing to donate blood plasma to help others with their recovery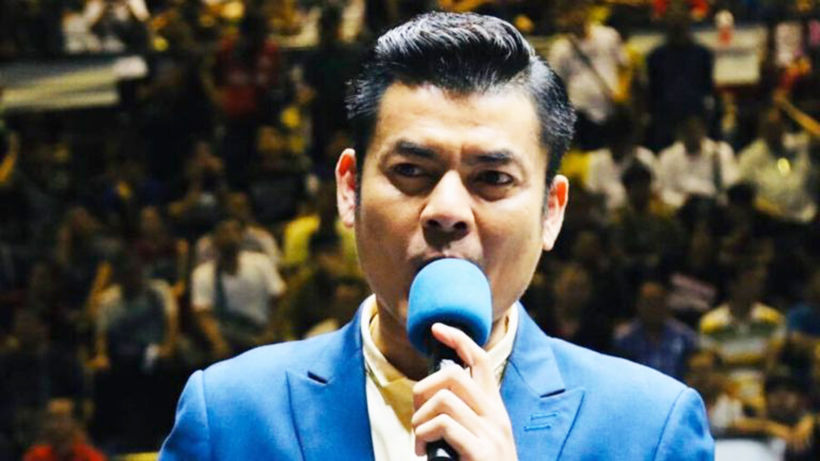 Today, boxing fans who has fully recovered from the Covid-19 virus has announced that they are planning to donate their blood plasma to help doctor and medical officials study on ways to help others. With the donation fans are hoping that it could help with the recovery of other patients and hopefully, find a cure for the pandemic.
A ring announcer Pinit Polkhan reports to PPTV36 in an interview that…
"He and a group of 30 boxing fans will donate their blood plasma after researchers found out that it could be a potential way to study the virus and treating the infection."
"After we heard the news from the Thai Red Cross Society, those who have recovered agreed to come forward to donate their blood."
He also saw it as an opportunity to contribute to society after the Muay Thai industry faced criticism for proceeding the match at Lumpinee Boxing Stadium on March 6.
"Many people blamed the Lumpini boxing stadium for being a 'super spreader' of Covid-19 infections in Thailand, although it's not totally true, we have to face it. As we have recovered from the virus, we want to contribute something positive to society."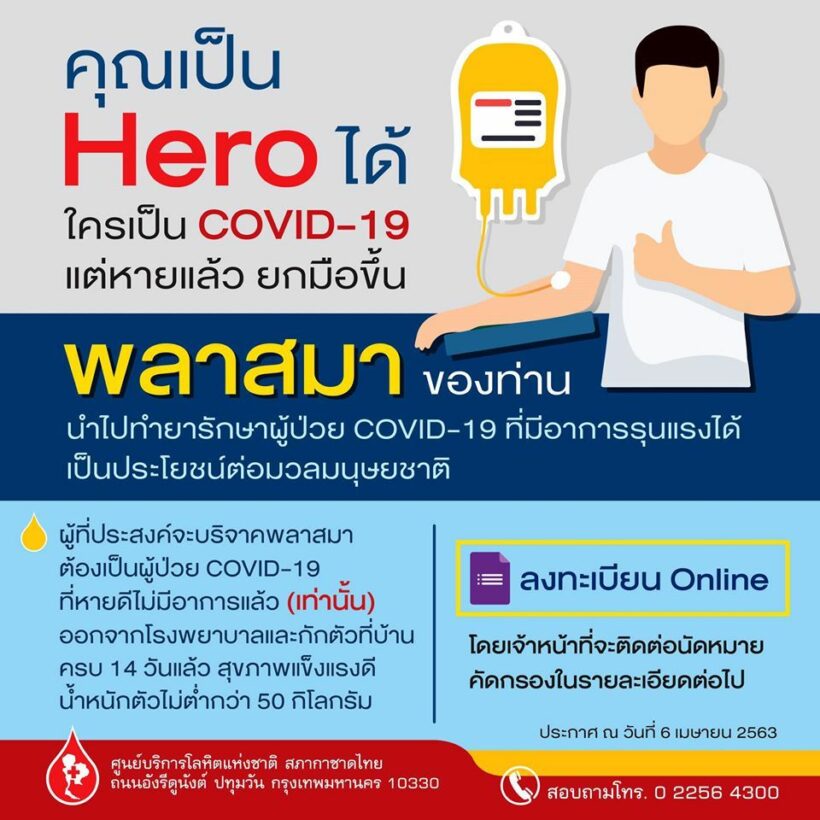 Director of the National Blood Centre Dootchai Chaiwanichsiri, says "volunteers need to wait for 14 days after they have been discharged from hospital before making donations."
Chulalongkorn University's virology expert Yong Poovorawan, says…
"The plasma (a clear, yellowish liquid derived from blood) contains antibodies that may help fight the coronavirus."
"Plasma from recovered Covid-19 patients will be beneficial in curing patients who are suffering from severe conditions since it's like a serum to cure the disease. It can inhibit the virus from attacking lung cells and preventing patients from suffering pneumonitis."
Many countries have begun clinical trials of using plasma to treat coronavirus patients including China, Canada, South Korea, Singapore and the US, as researchers around the world race to develop vaccines and medications to treat the infection.
SOURCE: Khao Sod
Keep in contact with The Thaiger by following our
Facebook page
.
A Bangkok hospital offers free drive-through Covid-19 tests for taxi drivers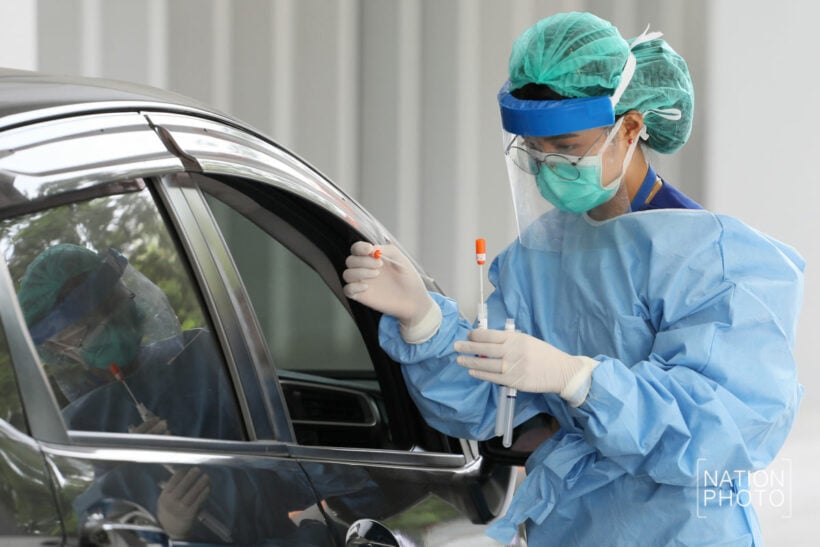 Few industries see more contact with potentially infected people than transportation services. That is why a new drive through testing system has been developed in the nation's capital.
Princ Hospital Suvarnabhumi on Bangna-Trat Road has launched free drive-through Covid-19 tests for taxi drivers who live or work in Bang Na, Bang Kaew, Bang Phli, Suvarnabhumi Airport or Samut Prakan province, and may been in contact with Covid-19 patients or visitors from high-risk countries.
To receive a free test, taxi operators must register at the hospital website and book an appointment. The free service will serve only ten drivers per day. Bangkok has an estimated 140,000 taxi drivers, hmmm.
Princ Hospital Suvarnabhumi also provides drive-through tests to the public for 5,500 baht per person and will email the result within a few days.
SOURCE: The Nation
Keep in contact with The Thaiger by following our
Facebook page
.
Curfew violations on the rise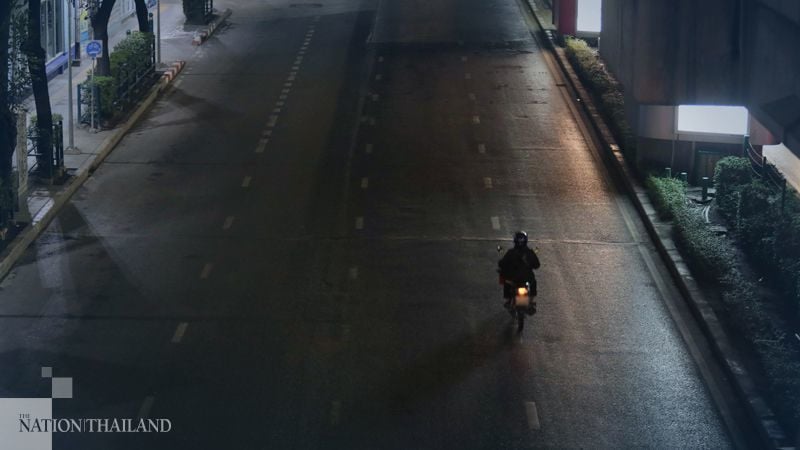 Despite the Emergency Decree of a nationwide curfew enforced by police checkpoints, armed soldiers, hefty fines and threats of jail time, people are still found to be violating the orders by going out.
This from Dr Taweesin Visanuyothin, spokesman for the Centre for Covid-19 Situation Administration.
"Not only are people ignoring the curfew, but the numbers of those caught violating the Emergency Decree is on the rise."
As of today, 1,293 people have violated the curfew, warnings were issued to 246 and 1,047 others have been prosecuted. Most were caught in group settings.
Dr Taweesin is urging people to stay indoors if it is not necessary for them to go outside in order to cut down on the spread of Covid-19. Though the number of new infections has dropped dramatically from hundreds to just 38 new cases today, he said it is not time for people to let their guards down or "we could see a resurgence in the numbers".
SOURCE: The Nation
• Stay at home • Apply rigorous social distancing, about 2 metres, at all times • Wash your hands regularly and be vigilant about personal hygiene • Stock up now on vital medications • Keep abreast of all your local news and restrictions • Always wear a facemark when in public places.
Keep in contact with The Thaiger by following our
Facebook page
.