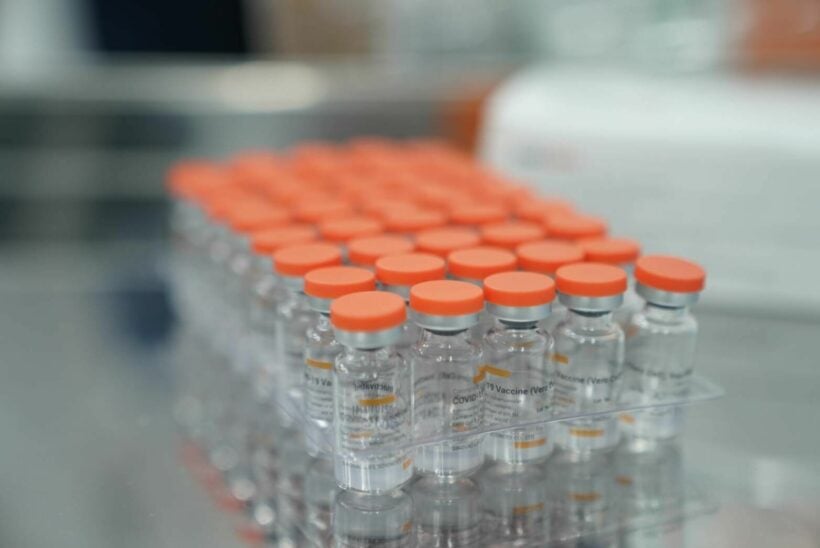 Over the next 3 months, Thailand will import 11 million doses of China's Sinovac Covid-19 vaccine. The locally-produced AstraZeneca Covid-19 vaccine is the primary vaccine planned for Thailand's mass coronavirus immunisation campaign. Public Health Minister Anutin Charnvirakul says the additional Sinovac doses will help reach the goal of obtaining 100 million doses.
So far, Thailand has received 5.5 million doses of the Sinovac vaccine, and another 500,000 doses of the vaccine was donated by the Chinese government, with the agreement that Thailand would set aside some doses for Chinese citizens living in the country.
Thailand's Government Pharmaceutical Organisation will import a total of 11 million dose of the Sinovac vaccine from June to August, Anutin says.
"In June alone we expect to receive 2.5 million doses, 500,000 of which will arrive on Saturday, one million at the middle of the month and another million at the end of the month."
On June 1, The World Health Organisation approved Sinovac on for emergency use. Anutin says the WHO recommends the Sinovac vaccine for adults 18 and older. Two doses are needed for the vaccine to be effective against the coronavirus and the time between doses should be spaced out by 2 to 4 weeks, the health minister says.
"Although it has an efficacy rate of 51% reported from clinical trials, Sinovac offers nearly 100 per cent protection against symptomatic infection and hospitalisation… An advantage of the Sinovac vaccine is that it can be kept at 28 degrees Celsius and is therefore easier to manage. More than 400 million doses of Sinovac have been administered globally with no reports of death linked to the vaccine."
SOURCE: Nation Thailand