Thư giãn những ngày ở nhà cách ly cùng hình tượng trưng Google Doodle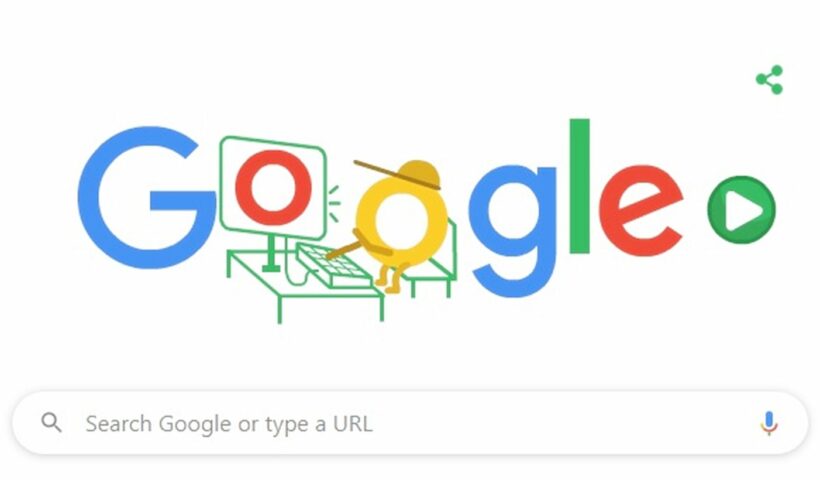 Khi tác động của đại dịch toàn cầu COVID-19 vẫn chưa có dấu hiệu suy yếu, mọi người ở khắp mọi nơi trên thế giới phải ở trong nhà nhiều hơn. Vì thế, Google đã giúp quãng thời gian ở nhà không bị nhàm chán bằng cách tung ra một loạt Doodle là các trò chơi Google Doodle tương tác phổ biến. Hôm nay (27/4) là trò chơi lập trình 2017.
Trò chơi Doodle lập trình 2017 kỷ niệm 50 năm kể từ khi ngôn ngữ lập trình trẻ em lần đầu tiên được giới thiệu với thế giới với một sáng tạo vô cùng đặc biệt: những đứa trẻ đầu tiên tập trung viết code Google Doodle!
Ngày nay, Doodle Doodle được phát triển thông qua tinh thần đồng đội liên kết chặt chẽ của ba nhóm: nhóm Google Doodle, nhóm Google Blockly và các nhà nghiên cứu từ MIT Scratch!
Cách chơi trò lập trình 2017, hay còn gọi là 'Mã hóa cho Cà rốt' rất đơn giản: Người chơi thu thập cà rốt trên đường bằng các khối mã. Bạn sẽ đặt dấu mũi tên xanh lá vào ô rồi ấn nút tam giác màu cam để chú thỏ nhảy về phía trước. Khi chú thỏ phải rẽ, người chơi chọn ô ghép có hình quay và ấn nút màu cam để thỏ di chuyển. Đến chỗ level khó hơn rồi dùng vòng lặp chạy.
Cứ như vậy, mục tiêu của trò chơi là giúp thỏ thu được càng nhiều cà rốt càng tốt.
Rất đơn giản mà lại giúp cho những ngày ở nhà bớt nhàm chán phải không nào?
Nguồn: VnReview

Join the conversation and have your say on Thailand news published on The Thaiger.
Thaiger Talk is our new Thaiger Community where you can join the discussion on everything happening in Thailand right now.
Please note that articles are not posted to the forum instantly and can take up to 20 min before being visible. Click for more information and the Thaiger Talk Guidelines.