Thailand News Today – February 26, 2020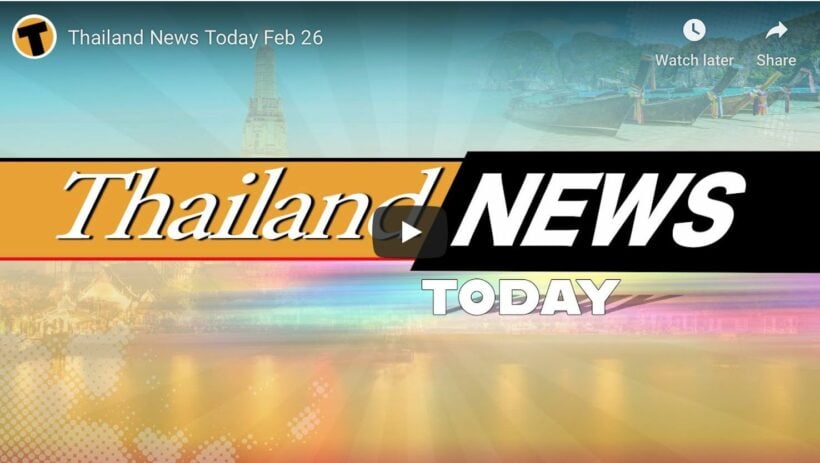 Fugitive shot dead in gunfight with police in Nakhon Si Thammarat
A fugitive is dead after a gunfight with police in the southern province of Nakhon Si Thammarat. The 30 year old man, from the province's main city district, was wanted on three warrants for theft. Police were notified today about two thieves attempting to break into a house. When police arrived, the two opened fire before fleeing. One of the burglars ran into a house and attempted to take a student hostage, but the boy freed himself and ran away. The man started firing on police and a gunfight erupted. He was shot several times before being arrested. He was rushed to hospital, where he was pronounced dead.
Opposition MP alleges PM and army behind cyber propaganda
An opposition MP says he's holding PM Gen Prayut Chan-o-cha responsible for a network of social media that have been allegedly running a cyber campaign against critics of the current government. They accuse the PM and supporters of the government about spreading fake news and derogatory comments about them. An MP of the now-disbanded Future Forward Party, Viroj Lakkana-adisorn, says the 'network' includes specific websites and social media that's been targeting leaders and supporters of the opposition political party as well as human rights activists in the violence-hit southern regions of the country. Viroj was addressing the allegations during a no-confidence debate in Parliament.
Fugitive shot dead in gunfight with police in Nakhon Si Thammarat
Pattaya City police arrested a highly intoxicated Bangkok man yesterday afternoon for carrying a large knife and threatening tourists and locals on a Pattaya Beach. Reuben Tuck reports… (Reuben VO)
Chevrolet Thailand says 'no' to compensation demands for cars sold before discounts were announced
Yesterday, a group of Chevrolet car buyers submitted a letter to Chevrolet Sales (Thailand) at the company national HQ at Rasa Tower, in Bangkok's northern suburbs. They were demanding the company should compensate them for having bought their cars at full price, just before Chevrolet announced it was pulling out of manufacturing cars in Thailand. Specifically they were complaining about paying the full price after Chevrolet announced a promotion to sell their backlog of vehicles at nearly 50% off, the day after the announcement. But Chevrolet has responded by saying there will be no compensation.
Cambodia burns, Bangkok chokes, schools closed
Bangkok mums and dads will need to sort out what to do with the kids for the rest of the week after the Bangkok Metropolitan Administration closed public schools from today because of the excessive air pollution. Most of the smoke and haze, this time, is blowing in from Cambodia with light easterly winds. All schools under the supervision of the BMA will close until Friday. This afternoon Bangkok has the 8th worst air quality on the world. Even worse, Chiang Mai ranks at number 4 with only Dhaka, Delhi and Lahore, Pakistan ahead of it.
Thai coronavirus cases hit 40, up from 37
Thailand has confirmed three more coronavirus cases, taking the country's total to 40. Two of the new patients, all Thai nationals, had returned from vacation in Japan's northern island of Hokkaido and came into contact with the third patient, an 8 year old boy. The male patient had not disclosed his travel history when he first sought medical attention and risked becoming a super-spreader, an incident of large transmission from a single source. Around the world there are now 81,017 confirmed cases, 2,765 deaths and more than 30,000 people fully recovered. The developing hotspots for new cases are central South Korea and northern Italy.
Keep in contact with The Thaiger by following our
Facebook page
.


Can't get enough Thaiger? Try Thaiger Radio @ 102.75FM with music, weather, traffic, news & local programming or view some Thailand Top 10s lists.

Thailand News Today – Thursday, April 2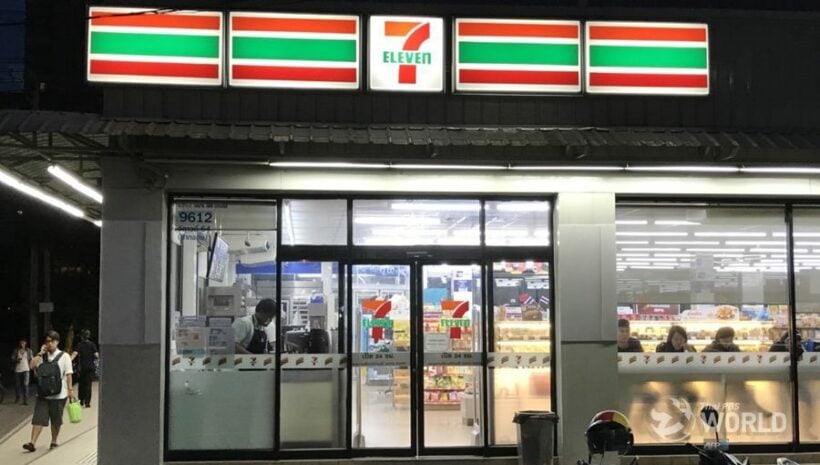 Hosted by Tim Newton
Thailand confirms 104 new coronavirus cases (Thursday)
Thailand now has at total of 1,875 Covid-19 coronavirus cases, another drop in newly announced cases.
104 new cases were confirmed over the last 24 hours and 3 more patients died. Total deaths now stand at 15. This continues a hopeful trend of new cases in Thailand dropping as restrictions tighten across the country. 120 new cases were reported yesterday, 127 on Tuesday.
Bangkok, Phuket order convenience stores closed overnight to battle virus
To fight the spread of the Covid-19 coronavirus, Bangkok's convenience stores and food shops will be closing overnight. They will be closed from midnight to 5am, effective from now until end of April.
• All public and private parks in communities, housing estates and condos will also be closed from tomorrow until April 30.
• Official document services, usually performed at district offices, will also be suspended (except for the issuance of birth and death certificates, marriage registrations, divorce certificates and approval of household certificate and ID card copies).
• The Interior Ministry has extended the validity of expired ID cards until the end of July.
• Rents paid by vendors in 10 markets owned by City Hall will be waived until the situation has returned to normal.
Meanwhile, down south in Phuket, island officials have taken similar measures.
All 24 hour convenience stores must close from 8pm to 3am until April 30, and all motorbike shops are ordered closed. Violators face up to a year in jail and/or a fine of up to 100,000 baht
Thai Airways goes into hibernation until end of May, others ground fleets too
After a decade of financial struggles and corporate upheaval, Thailand's national flag carrier, Thai Airways, with a previous reputation as one of Asia's premier airlines, is ceasing all flights for a period of at least two months.
The once proud airline made the initial announcement a week ago, suspending some flights at that time. Then the acting president said yesterday that employees have been asked to take two months off from tomorrow until May 31. Some staff salaries are being reduced by 10-50%.
Phuket rooftop party busted, drugs seized
Police have arrested 9 foreigners and 5 Thai women for partying in Patong in violation of orders against gathering in crowds, to control the spread of coronavirus disease. They were arrested on the rooftop of a rental house on Sirirat Road in Patong last night after police received a complaint about a loud party. Those arrested included Australians, British, Americans, Ukrainians and Thais.
Police officers seized 4 grams of cannabis and 0.94 gram of cocaine. They also seized several bottles of liquor and loudspeakers. 
Thailand's food delivery services are booming
Whilst most businesses have been turned upside down by the disruptions caused by the Thai government's reaction to Covid-19, at least one business is booming at this crazy time.
With restaurants closed to sit-down customers, the delivery services are providing a valuable service getting food to customers stranded at home whilst applying social distancing for the safety of their drivers and hungry customers.
Last year Kasikorn Bank Research reported that Thailand's food delivery business in 2019 was worth 33-35 billion baht, up 14% from the previous year. Now most of the Food Panda and Grab Food drivers are anecdotally reporting their business is up 100% compared to a few weeks ago, sometimes making 15 deliveries over a two hour period.
Keep in contact with The Thaiger by following our
Facebook page
.
Thailand News Today – April 1, 2020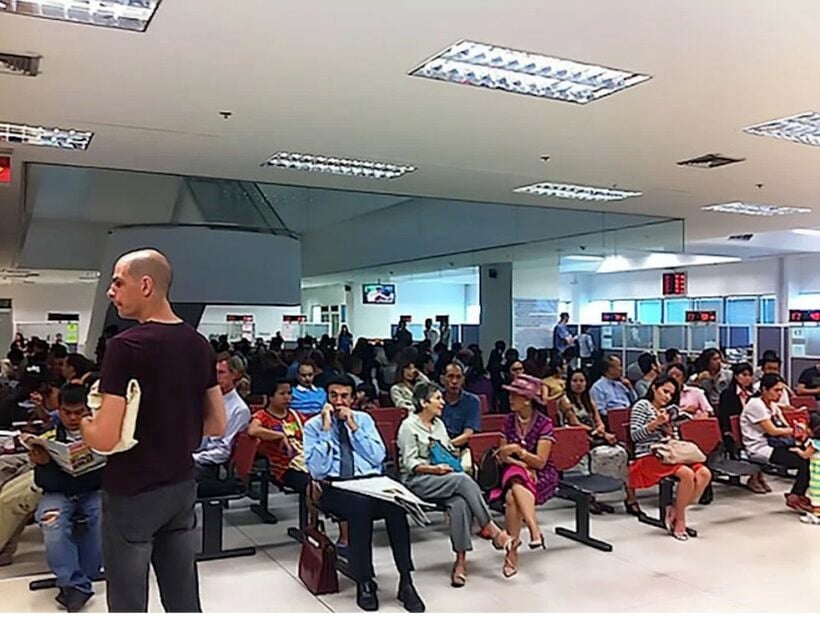 Thailand coronavirus cases rise to 1771, two more deaths
Thailand's now has 1,771 Covid-19 coronavirus cases, with 120 new cases confirmed over the last 24 hours and 2 more patients succumbing to the disease.
As of today 1,429 patients are under treatment, 23 are in critical condition. 342 have recovered and been discharged. There has now been a total of 12 deaths in Thailand. Of the five new cases in Phuket, all had become infected around the island's Bangla Road red light district.
Thai PM says tourists will get automatic visa extensions
Cabinet is going to extend a virtual amnesty for tourists who will overstay their visa because they've become stranded.
Thai PM Prayut Chan-o-cha says he's concerned that foreigners seeking visa extensions have been gathering in their hundreds at Thailand's immigration offices each day, at a time when social distancing is needed.
A deputy ministry spokesman announced that the Thai cabinet has responded with a move to grant automatic renewal of tourist visas for visitors who arrived in Thailand after March 1. People who hold other types of visa, or who arrived before March 1, still need to go visit their nearest immigration office for extensions.
We'll publish more information about the announcement when it becomes available.
Bangkok Airways cancels all domestic flights from April 7
Bangkok Airways has announced today that they will cancel all it domestic flights from April 7 – 30. The company's vice president says the flights that are being cancelled are…
Bangkok – Chiang Mai
Bangkok – Phuket
Bangkok – Trat
Bangkok – Sukhothai
Bangkok – Samui
Samui – Phuket
Thailand's reservoirs and dams reaching critically low levels
The start of the annual wet season isn't far away, maybe this month, but Thailand's water sources are running on empty.
The Department of Disaster Prevention and Mitigation reported today, that Thailand has seen a large drop of useable water in dams and reservoirs by an average of 30% of their capacity, due to the lack of rain in the first three months of the year.
21 dams in these provinces have reported critically low water levels. Meanwhile, 187 reservoirs nationwide also reported water levels at below 30% including 50 reservoirs in the North, 100 in the Northeast, 33 in Central and four in the South." 
Lampang, Tak, Uttaradit, Chiang Mai, Uthai Thani, Chaiyaphum, Khon Kaen, Nakhon Ratchasima, Udon Thani, Buriram, Suphan Buri, Lop Buri, Chachoengsao, Nakhon Nayok, Chonburi and Rayong .
Regional round-up
PHILIPPINES
Philippines awaits Chinese expert team as cases rise to more than 2,000
Police lock up 'curfew breakers' in dog cage in Philippines
SINGAPORE
Boom time for golf in Singapore with courses full; spending time outdoors seen as 'safe'
INDONESIA
Indonesia declares health emergency. President Joko Widodo announces $24.7 billion package to minimise virus' impact
VIETNAM
Vietnam has announced a national lockdown to fight Covid-19, with nearly 100 million people ordered not to go outside except for food and medical needs
VIETNAM
The state-run Vietnam News Agency stopped printing English-language newspaper until April 15, after one of its reporters tested positive for Covid-19
MALAYSIA
The Malaysian government urges women to 'dress up and stop nagging husbands' during lockdown, then apologises for post
15 minute coronavirus tests now on trial in Thailand
As promised, Bangkok's Chulalongkorn University has rolled out a new 15 minute Covid-19 coronavirus test strip.
The test is aimed at increasing the number of people that can be screened for the Covid-19 virus and easing the burden on Thailand's health system. The new rapid strip tests detect antibodies in the blood serum or plasma which could indicate that a patient either currently or previously had Covid-19. It works with a drop of blood and gives a first positive or negative result in 10 – 15 minutes.
Keep in contact with The Thaiger by following our
Facebook page
.
Thailand News Today – Tuesday, March 31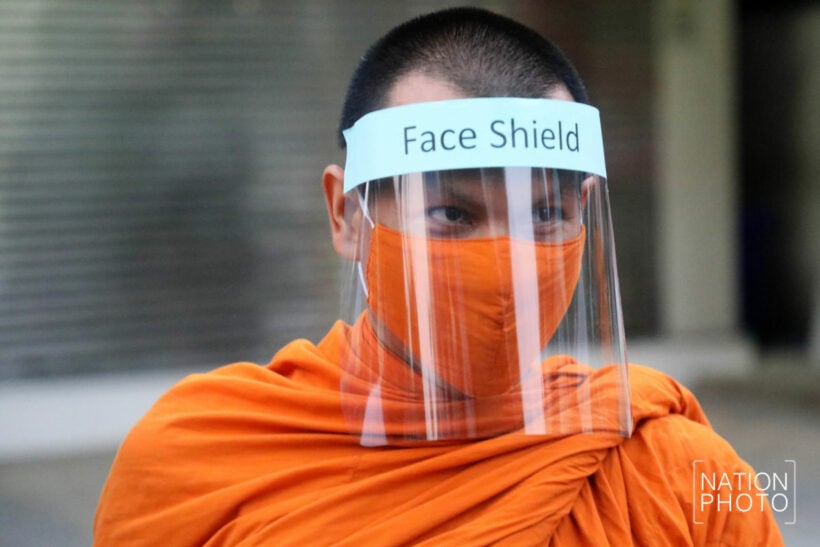 "Far from over" in the Asia-Pacific region – WHO update
The World Health Organisation says that the coronavirus pandemic is "far from over" in the Asia-Pacific region.
Regional Director for the Western Pacific at the WHO, Takeshi Kasai, says "Let me be clear. This is going to be a long-term battle and we cannot let down our guard, we need every country to keep preparing for large-scale community transmission. Countries with limited resources are a priority, such as Pacific Island nations.
Pattaya eyes hotel as quarantine area
Pattaya's Committee for the Surveillance and Prevention of Covid-19 is proposing to use the city's Grand Bella Hotel as a temporary medical shelter.
The shelter would be for people under investigation for Covid-19 coronavirus symptoms to quarantine them from others.
Pattaya currently has 12 cases, with a 16 in Bang Lamung, and a total of 53 in Chon Buri province. 105 people are currently being scrutinised for the virus in the province. 
Bangkok Pattaya Hospital has also announced it's willing to help with the necessary medical supplies, sanitisers and other equipment. 
All public transport to Phuket, Pattani, Yala and Narathiwat suspended
Thailand's Land Transport Department is suspending all public transport in an out of Phuket, Yala, Pattani and Narathiwat, due to the rapid spread of Covid-19.
The four provinces are in the south of Thailand. The department's director-general says that the suspension includes inter-provincial and chartered services, but public transport to other destinations is unaffected.
Meanwhile the Thai Army chief General Apirat Kongsompong has foreshadowed that they may roll out the same deal for all inter-provincial public transport soon.
Regional Round-up
Philippines
President Duterte assures 200-billion Peso aid for the 'most affected' Filipinos in Covid-19 crisis
Indonesia
Jakarta buries 283 Covid-19 victims, suspected victims in under a month
Singapore
14 National University of Singapore students infected with Covid-19, all imported cases
Myanmar
Myanmar reports first death from Covid-19. A 69 year old man who had underlying health issues
Vietnam
Vietnam's southern Ho Chi Minh City will halt all public buses from Wednesday until April 15
Abandoned newborn girl discovered in Chiang Mai
An infant girl was found abandoned outside a grilled pork stand in Chiang Mai Province in Thailand's north early yesterday.
The baby was found by a "drunken man" at 6:30am.The infant was wrapped in a red towel, and was quickly taken to Maharaj Nakorn Chiang Mai Hospital. Hospital staff told reporters the baby girl is in good health. Health officials are trying to track down the baby's mother.
30,000 Thai hotels to lose all revenue during April
According to the Thai Hotels Association, out of the 32,000 or so hotels registered in Thailand, 95% will lose all revenue during April .
An adviser to the THA says that the number of hotel closures is growing every day as more provinces have imposed stricter lockdown policies.
The president of THA's southern chapter says that 87% of hotels in Phuket intend to temporarily close during April to comply with the one-month lockdown.
Bangkok monks now sporting bespoke face shields
Monks in the nation's capital have stopped waiting for a delivery of face masks and made their own face shields.
They've started wearing their home-made creations for their daily morning alms rounds. The monks are from Bangkok's Wat Matchan Tikaram temple.
The home-made shields even included the words 'FACE SHIELD' emblazoned across the top, just in case anyone was unsure what they were.
Keep in contact with The Thaiger by following our
Facebook page
.