Thaiger Radio News – Saturday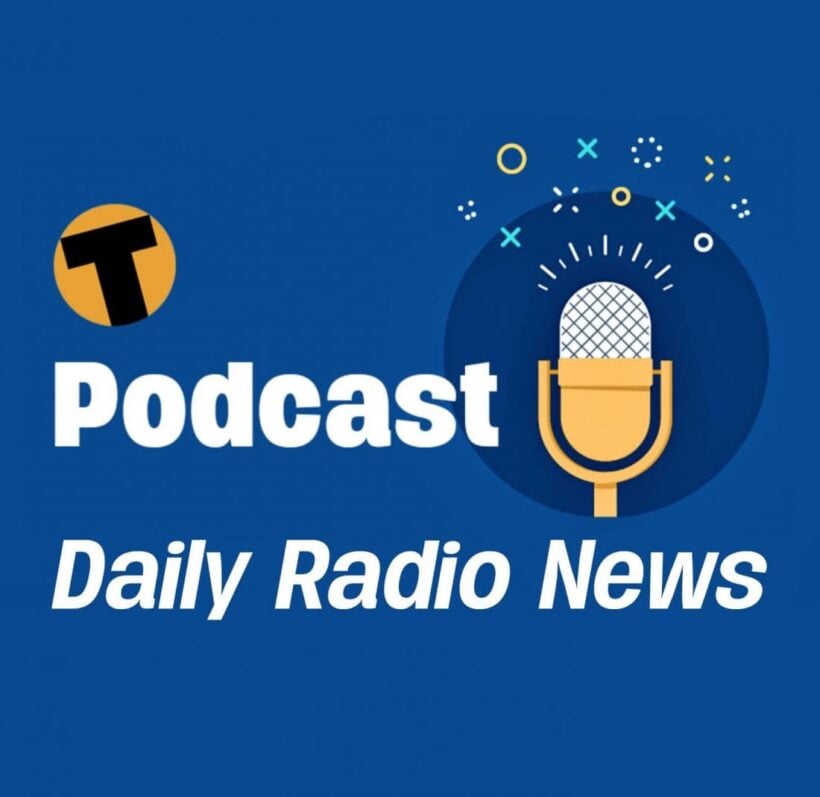 Can't get enough Thaiger? Try Thaiger Radio @ 102.75FM with music, weather, traffic, news & local programming or view some Thailand Top 10s lists.

Read more headlines, reports & breaking news in Thailand. Or catch up on your Thailand news.

TAT chief blames high baht for drop in tourists to Thailand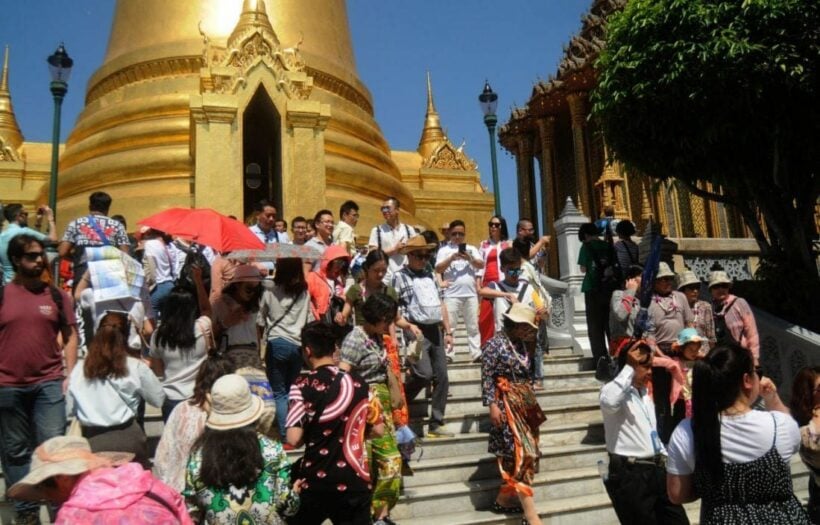 Thailand's tourism numbers have been dropping over the past three months, against projections and when compared to year-on-year figures. And the blame game has started.
TAT (Tourism Authority of Thailand) chief Yuthasak Suphasorn is blaming the high value of the Thai baht for the worse than expected tourist figures. He admits that European visitors are being more careful over their money and that Thai tourism tzars will now have to look to places like India to sustain growth.
It was the first time that anyone at the TAT had mentioned the Thai baht was having such a big effect on the tourism industry and will surely be making a few waves in government circles.
Thailand's media has been lamenting 'Brexit', the 'US-China trade war' and 'looming recession' in the west as contributing factors too.
Yuthasak was speaking to Daily News as figures showed that tourist arrivals in the first half of the year were 20 million, less than expected. On the bright side, spending was 1,000 billion baht by foreign visitors and 560 billion domestically – considered acceptable during the current global economic outlook.
Yuthasak said that European tour companies had been forced to raise their local prices anywhere between 10-20% meaning that many Europeans were looking to travel elsewhere for value. He also admitted that those who are coming to Thailand are being more careful about their spending as they are receiving less baht when they exchange their currency.
Chinese tourist numbers have been shedding since January this year with nearly 9% drops in April and May. This follows drops of 10-20% every month in the second half of last year, mostly attributed to the Patong 'Phoenix' tragedy. The percentages end up as huge slabs of Chinese travellers traveling to destinations other than Thailand.
He put a smile on the general outlook remaining positive saying that he predicts tourism to generate 3,400 billion baht this year with 40-45 million visitors expected in 2019. This would compare favourably to 38.5 million last year.
Statistically, to achieve his stated figures, Thailand, with no immediate remedies apparent, will have to have a booming second half which, on current trends, is unlikely given that the country is in wet-season.
SOURCE: Daily News | ThaiVisa
Surachate scores appointment to Police committee, as a civilian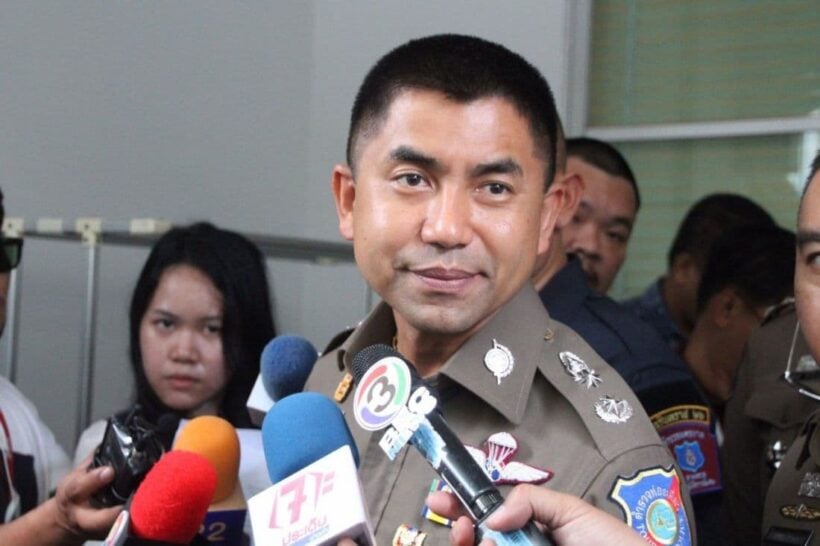 Promoted, sacked, possibly re-instated, ditched and now appointed – the topsy turvy career of former policeman Surachate Hakparn.
Thailand's Deputy PM Prawit Wongsuwon has confirmed that the former immigration chief Surachate Hakparn was appointed to a Police Commission sub-committee responsible for laws and regulations. He will be the only civilian appointed to the panel.
The panel will be under the auspices of the Royal Thai Police Office
Prawit responded to questions on the appointment of (former) Pol Lt Gen Surachate to the police subcommittee reported in Thai media yesterday afternoon.
Pol Lt Gen Surachate abruptly sidelined from his police work back in April, without explanation, to serve as a special adviser at the PM's Office. The allegations against him are unknown and have not been detailed since.
Meanwhile deputy PM Wissanu Krea-ngam said that Surachate could be transferred back to the police force after the NCPO is dissolved (which will happen after the Cabinet is appointed and royally endorsed).
Prawit denied speculation that Pol Lt Gen Surachate may return as an assistant to the police force on Monday, as widely speculated in reports over the weekend.
The Thaiger speculates we will see the former Thai 'friendly neighbourhood crime fighter' elevated back to a police position within a few months.
Cloud looms over 41 Thai MPs in media-shares fiasco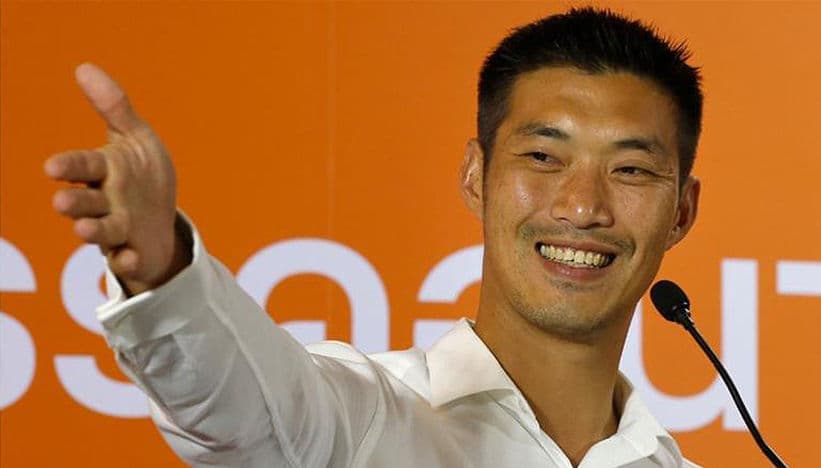 PHOTO: Future Forward's Thanathorn Juangroongruangkit
The Constitutional Court is sitting today to consider whether they'll accept petitions against 41 newly elected MPs accused by the Future Forward party of breaching media shareholding rules.
There are 41 Members of Parliament accused of breaching the rules – 26 from the Palang Pracharath Party, 11 from Democrats, and one from Bhumjaithai Party, Action Coalition for Thailand, Prachaphiwat and Chartpattana.
A legal representative for Palang Pracharat, the party most affected by the allegations, is asking the court to dismiss the petitions. He is arguing that the complaints have been improperly compiled in variance from the usual appeal procedures.
Last month Future Forward's Thanathorn Juangroongruangkit was suspended from being an MP awaiting a similar court ruling accusing him of breaching the same media-shareholding rules.
The problem for the 41 government MPs, especially the 26 Palang Pracharat Party, is that the slim pro-Junta majority in the Lower House would turn into a minority making the fragile government largely unworkable.
Meanwhile a Future Forward spokesperson says that Thanathorn has his defence ready to address the charges. Piyabutr Saengkanokkul, secretary general for Future Forward, noted that the constitutional court's past suspension of Thanathorn Juangroongruangkit has set a precedent in the similar cases against the 41 MPs.
He says the petitions against the government MPs are backed up with substantial evidence, quite different from the Election Commission's petition against Thanathorn, which was based on information from a news agency at the time.
Meanwhile PM Prayut Chan-o-cha said yesterday that court rulings over one MPs suspension could not be used as a precedent in other cases.