The new Airbus 350-1000 on tour in Thailand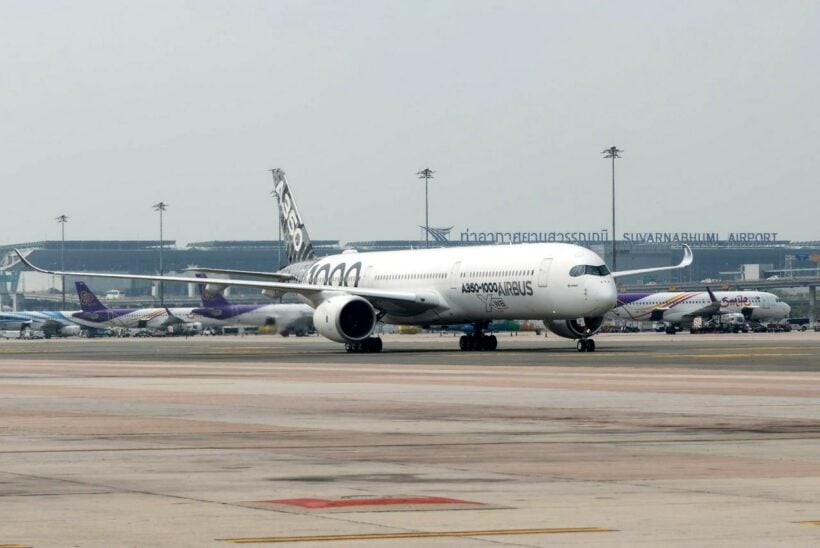 The new Airbus A350-1000 has landed in Bangkok for the first time for a demonstration flight and a ground display.
Following its arrival at Suvarnabhumi International Airport, the aircraft took off for a special one-hour flight yesterday afternoon with representatives from the government, airlines, aviation authorities and members of the press on board.
The jet's visit to Bangkok is part of a three-week demonstration tour that is bringing the A350-1000 test aircraft across the Asia-Pacific region.
The A350-1000 is Airbus' latest and largest wide-body aircraft in the twin-aisle category. With a longer fuselage of seven metres, the A350-1000's space in the premium cabin is 40 per cent larger than its smaller sibling the A350-900.
The A350-1000 can accommodate 366 passengers in a three-class configuration, featuring Airbus' 18-inch-wide comfort economy class seats. It is a truly long-range aircraft with a flight range of 14,800 km at entry into service, enabling non-stop service from Bangkok to Europe or North America.
With its airspace cabin, the A350-1000 offers the latest in cabin design and technology for the best passenger experience.
Featuring a spacious and remarkably quiet cabin, the A350-1000 brings a new level of comfort and ambiance with the most modern entertainment service available in the air.
The A350-1000 is showing high level of commonality with the entire Airbus product line and, in particular, with the A350-900, sharing 95 per cent of common systems, part numbers and same type-rating.
The A350-1000 features a modified wing trailing-edge, new six-wheel main landing gears and the more powerful Rolls-Royce Trent XWB-97 engines.
As in the case of A350-900, the A350-1000 brings together the very latest in aerodynamics, design and advanced technologies for a 25 per cent change in operating cost, compared to aircraft of the previous generation
The A350-1000 being displayed, MSN065, is one of the three Airbus A350-1000 test aircraft and is equipped with a fully functional cabin (40 business class, 36 economy plus class and 219 comfort economy class seats).
The A350 XWB family has been especially successful in the Asia-Pacific region, where 14 major airlines have ordered a total of 287 aircraft, representing one third of the 854 orders recorded so far worldwide.
Carriers from the region already flying the A350-900 for their long-haul operations include Asiana Airlines, Cathay Pacific Airways, China Airlines, Hong Kong Airlines, Malaysia Airlines, Singapore Airlines, Thai Airways International and Vietnam Airlines.
Here's a video about the type certification of the new Airbus, the largest twin-engine in the Airbus portfolio.
Keep in contact with The Thaiger by following our
Facebook page
.
Never miss out on future posts by
following The Thaiger
.
Thanathorn, other former Future Forward Party officials, could face criminal charges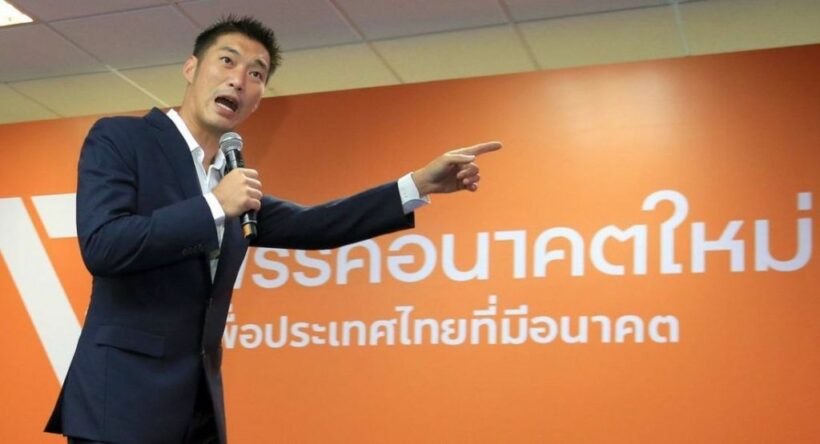 16 people from the dissolved Future Forward Party, including the former leader Thanathorn Juangroonruangkit, could face criminal charges pressed by the Election Commission for a large donation that exceeds the maximum allowed under the Political Parties Act.
The 191 million baht loan, which exceeds the limit of 10 million baht per donor per year, led the Constitutional Court to dissolve the Future Forward Party back in February. The Court also ordered the party's executive MPs be stripped of their parliamentary status and banned from politics for 10 years.
Thanathorn, who is accused of making the large donation to the party, could face a charge under Section 66 of the Political Parties Act which limits donations to 10 million baht per donor per year, a source told the Bangkok Post. If he's found guilty, Thanathorn could spend up to 5 years in prison and a fine of 100,000 baht. He could also be banned from political activity for another 5 years.
15 other former members of the Future Forward Party, including former secretary general Piyabutr Saengkanokkul and spokesperson Pannika Wanich, could face charges for dealing with funds from illegitimate sources, the source told the Bangkok Post. The violation holds a maximum penalty of 3 years in jail and a fine of 1 million baht.
The 191 million baht loan could also be seized and there has been talk that it could be given to the Political Party Development Fund.
The Future Forward Party had gained a large following, especially among young voters who were attracted to the progressive political policies. Thanathorn supports the recent pro-democracy movement which is calling on government and monarchy reform as well as a rewrite of the 2017 Constitution. Activists are also pushing PM Prayut Chan-o-cha to resign.
Thanathorn, also a staunch critic of Thailand's military, ran for prime minster against Prayut last year. Prayut, a former army general who led the 2014 military coup, beat Thanathorn with 500 to 244 parliament votes. Half of Prayut's votes came from senators who were appointed by the military junta National Council for Peace and Order, or NCPO.
SOURCE: Bangkok Post
Keep in contact with The Thaiger by following our
Facebook page
.
Never miss out on future posts by
following The Thaiger
.
In, out, in: human rights lawyer Arnon arrested, released, then arrested again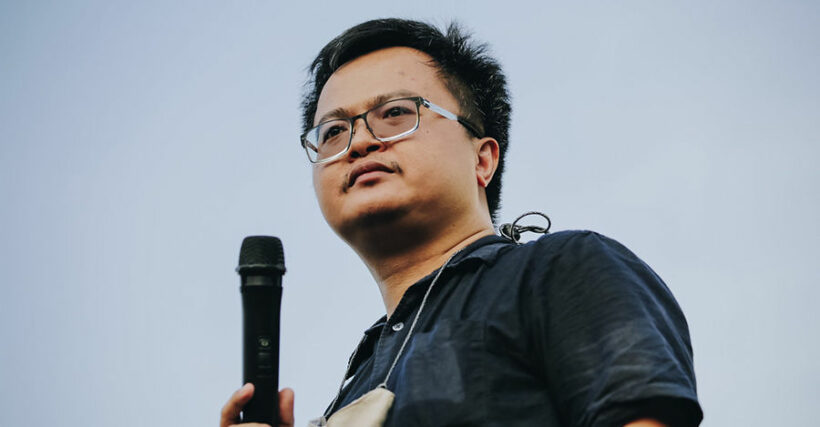 The human rights lawyer and anti-government protest leader, Arnon Nampa, has been re-arrested in one case while on bail in another. Arnon was initially arrested on October 15 and flown to Chiang Mai to face charges of sedition after attending a rally in the northern city on August 9. He was then released on 200,000 baht bail, which it's understood was paid for by funds raised by a group of academics.
He has now been re-arrested on charges related to his participation at a rally at Thammasat University and Sanam Luang in the capital, on September 19. Arnon was taken to Bangkok in a police van, accompanied by his lawyer, but it is unclear where he is currently being held. He has long been an outspoken advocate for reform of Thailand's political system and the monarchy.
SOURCE: Bangkok Post
Keep in contact with The Thaiger by following our
Facebook page
.
Never miss out on future posts by
following The Thaiger
.
Education ministry says curriculum revamp will promote analytical thinking over rote learning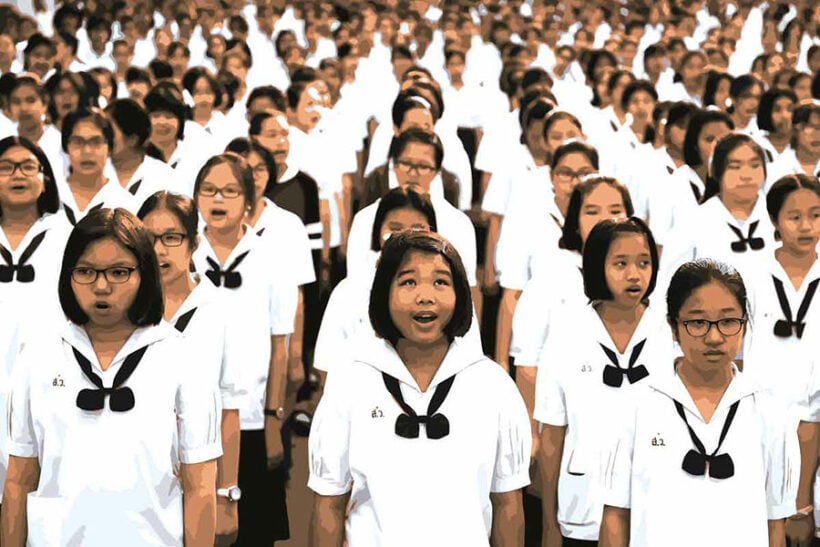 As anti-government sentiment among Thailand's student population shows no sign of abating, the Education Ministry says it plans to overhaul the Basic Education Core Curriculum to provide students with a better understanding of political developments in the Kingdom between 1932 and 1957.
Supat Chumpathong says the new curriculum will also place more of a focus on analytical thinking, instead of learning by rote. The Thai education system has come in for criticism in some quarters for not fostering critical thinking among students.
University academics are being drafted in to help with the revamp, with a draft expected to be submitted to the Education ministry by mid-December, in the hope it can be implemented in the 2022 academic year.
Supat says the social studies curriculum will be updated to consist of information currently not included. The ongoing anti-government protests refer to a 1932 revolution, organised by Khana Ratsadon (the People's Party), that overthrew King Rama VII's government, ending absolute monarchy in Thailand. One group of current-day protesters calls itself Khana Radsadon 2563 (2020) in memory of the original party.
The Bangkok Post also reports that Veera Khaengkasikarn, deputy permanent secretary for education, says the ministry plans to roll out teaching of "Sufficiency Economy" values in Thai schools.
To date, 27,520 academic establishments are considered, "Sufficiency Schools", 570 of which are learning centres promoting the philosophy of Thailand's 3 pillars of nation, religion, and monarchy, nationwide. The philosophy is aimed at creating a spirt of unity during times of crisis in the Kingdom.
SOURCE: Bangkok Post
Keep in contact with The Thaiger by following our
Facebook page
.
Never miss out on future posts by
following The Thaiger
.