The 5 best activities in Central Thailand (with exclusive travel deals from TAT and Klook!)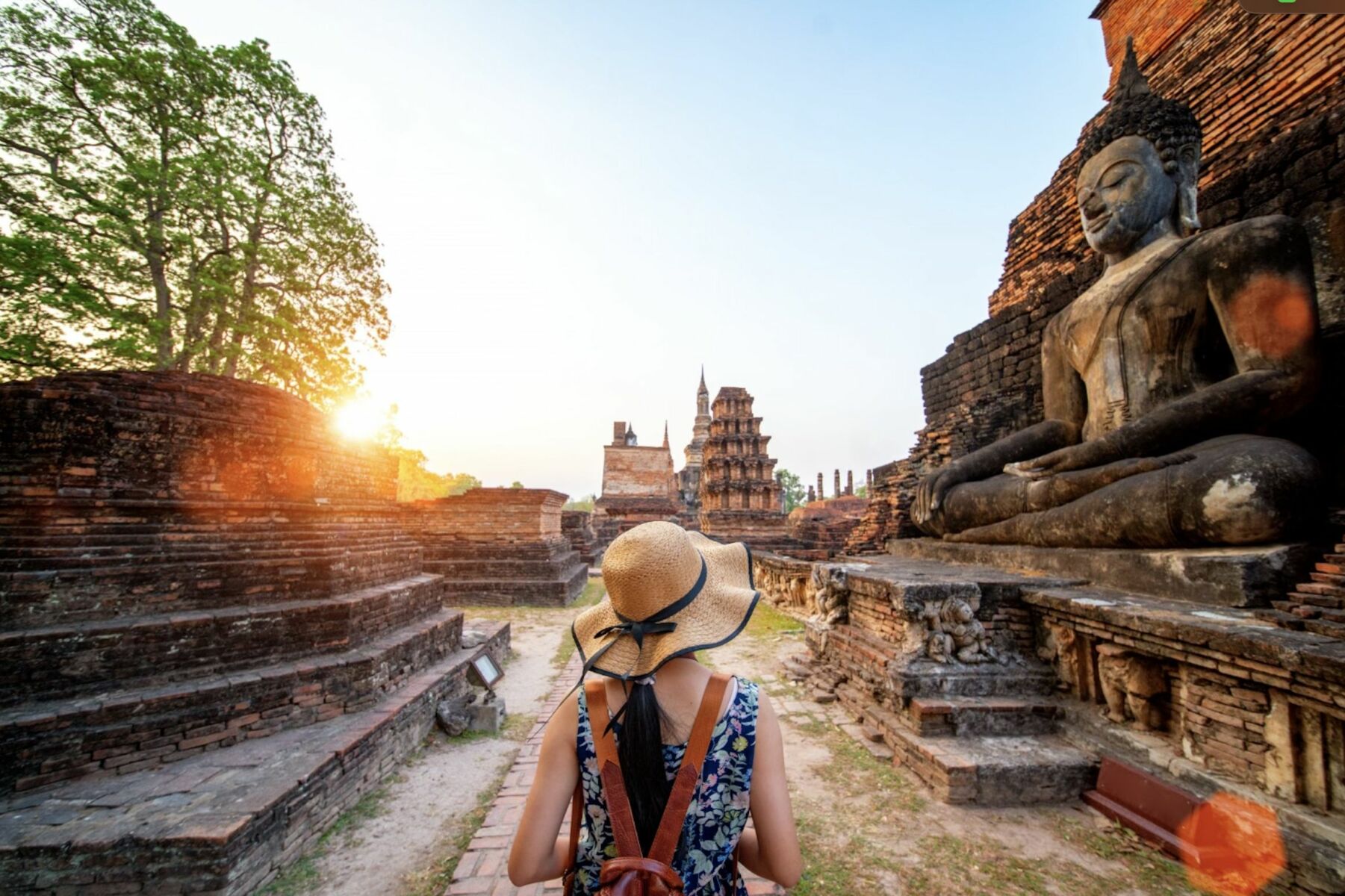 Calling all adventurous souls, culture vultures, and travel lovers! Are you ready for the new chapters through Thailand's Central region? Picture this: vibrant cities pulsating with life, ancient temples whispering tales from the past, and natural landscapes that will take your breath away. And if you wonder, what's the best thing to do in Central Thailand? Well, it's a tough one. After all, there are so many things you can do. And, with the help of our friends at TAT and Klook, we've compiled the best activities below.
Amazing Thailand Enjoy Your Stay: Exclusive travel deals and flash sale codes
Before we move on to the best activities in Central Thailand, let us introduce you to the Amazing Thailand Enjoy Your Stay campaign, brought to you by the Tourism Authority of Thailand (TAT) and Klook. TAT and Klook are joining forces to fuel your wanderlust with some seriously amazing travel deals. Get ready to dive into a world of exhilarating activities, blissful spa retreats, and the open road with a rental car – all at irresistible prices.
From 1 May to 31 July 2023, the platform is serving up a whopping 12% off on travel activities in selected provinces (up to 250 THB) with a minimum spend of 2,500 THB. Just use the code: ENJOYTHEDAY.
Got a road trip on your mind? Grab 12% off for car rentals in selected provinces (up to 200 THB) when you rent a car for at least 2 days with the code: TATROADTRIP. But don't ignore the opportunity– these codes won't hang around forever!
These fantastic deals cover Bangkok, Ayutthaya, Kanchanaburi, PrachuabKirikhan, and Petchburi, so you've got plenty of options for your next adventure.
Activities galore – Central Thailand's gems
Now that the deals are covered let's explore some of the exciting activities waiting for you in the Central region of Thailand.
1. Sail through Bangkok's majesty with the Chao Phraya Princess Cruise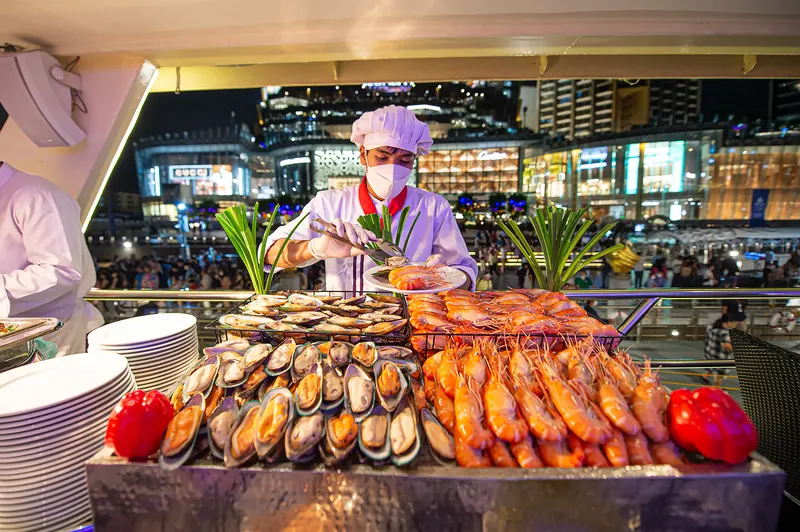 From the gleaming skyscrapers of the downtown area to the labyrinthine alleyways of the historic neighbourhoods, Bangkok is where tradition meets trendsetting. And what better way to enjoy its intoxicating blend of old-world charm and contemporary allure than by gliding along the Chao Phraya River on a mesmerising cruise?
Set sail on the magical Chao Phraya Princess Cruise and enjoy a front-row seat to Bangkok's grandeur. As you glide through the water, let the panoramic views of Bangkok's architectural marvels captivate your senses. Admire the glistening spires of the Grand Palace, the majestic Wat Arun standing tall against the sky, and the buzzing energy of the city's riverside. In addition, you can enjoy all this while indulging in a delectable buffet dinner fit for royalty. There'll also be a live band to grace the cruise with throwback tunes and a dose of nostalgia. Talk about a feast for the eyes, the ears, and the taste buds!
Furthermore, were you aware that there are numerous small and delightful communities along the Chao Phraya River that you can stroll through and visit? Take, for instance, Talad Noi, Charoen Groung, and Santa Cruz Church. To truly immerse yourself in the local atmosphere, you might want to consider exploring these areas via a scooter tour or by hopping on a "bustaurant."
2. Relax in Divana Nurture Spa Sukhumvit 11 Experience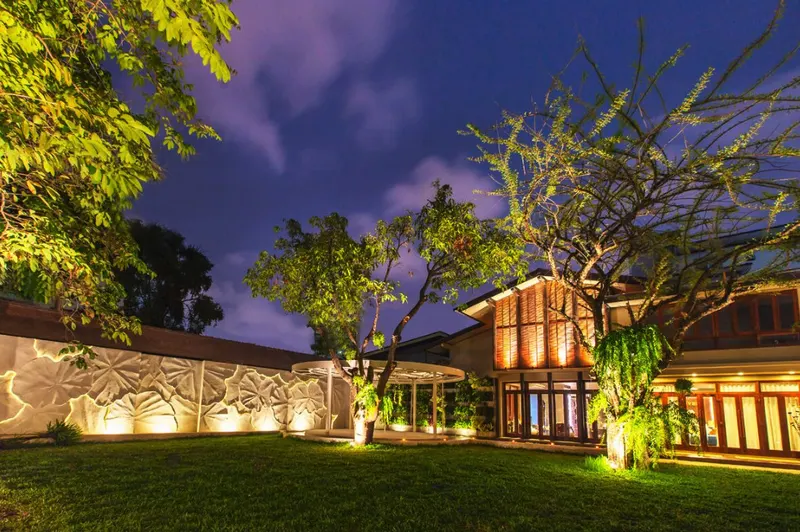 Divana Nurture Spa Sukhumvit 11 is a serene oasis nestled in the heart of Bangkok's bustling streets. It's the first-ever urban retreat spa that masterfully merges age-old Thai traditions with contemporary innovations. Here, you can let the cares of the world melt away as skilled therapists work their magic, transporting you to a state of pure bliss.
Be sure to try the Spa Nurture Prestige package. It features body scrub, body mud, steam, and a dreamy milk bath that'll leave you feeling like a refreshed and revitalised version of yourself. Lastly, you can top off your spa experience with a zesty welcome drink and tasty post-treatment nibbles.
3. Take a journey through time with Ayutthaya Historical Park Day Tour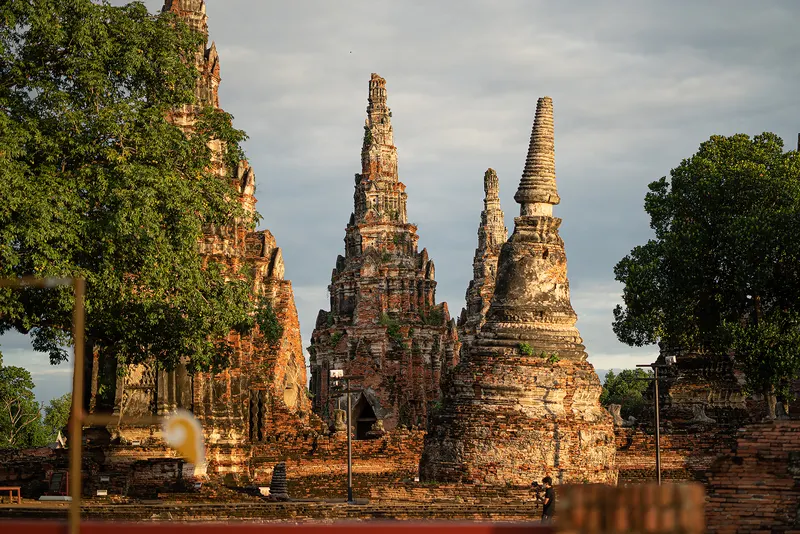 Do you call yourself a history enthusiast? Then grab your explorer's hat and hop on a day tour of the Ayutthaya Historical Park. As the former capital of the Kingdom of Siam, the historic city boasts majestic palaces and awe-inspiring ancient remains.
You'll visit the jaw-dropping Bang Pa-In Summer Palace, a gorgeous complex nestled beside the Chao Phraya River where Thai kings once resided. Moreover, you'll explore the fascinating remains at the Ayutthaya Historical Park, marvelling at the city's former grandeur from ages past. And when the sun sets, prepare yourself for a sensory feast at the vibrant night market, where delightful aromas and colourful stalls create a lively atmosphere.
4. Be mesmerized by the beauty of Kanchanaburi, the hidden gems along the Kwae River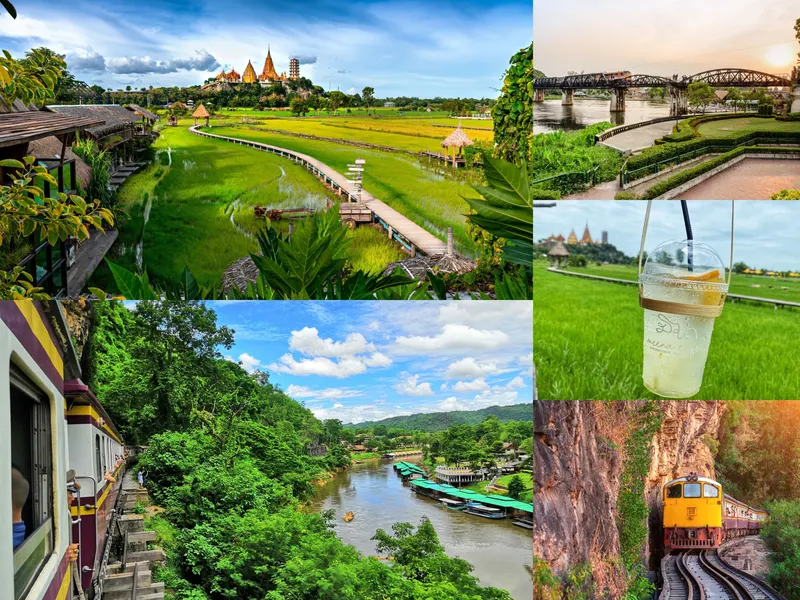 Kanchanaburi is possibly among the most underrated destinations in Thailand. Packed with natural wonders and historical hotspots, this laid-back town offers tons of sightseeing fun for nature enthusiasts and history geeks alike.
Experience the enchanting allure of Kanchanaburi as you immerse yourself in a unique stay at a floating house hotel on the Kwai River, such as The Float House River Kwai or River Kwai Jungle Rafts. Discover the perfect blend of tranquillity and adventure, where you can wake up to breathtaking river views from your room. Explore the historic Hellfire Pass, a poignant reminder of the region's World War II legacy. Indulge in thrilling water activities, from subboard to kayaking, and create unforgettable memories amidst nature's splendour.
And with the Amazing Kanchanaburi One Day Tour, you'll get to check out the best it has to offer. These include the wicked Turnable Bridge, the vibrant Ancient Market Zone, the breathtaking City Tower, and loads more. Moreover, you can time travel through Kanchanaburi's epic moments and dramatic tales at the River Kwai Bridge. In addition, you can snap some Insta-worthy shots and grab a delish drink at the town's coolest cafés.
5. Splash into Fun in Vana Waterpark Hua Hin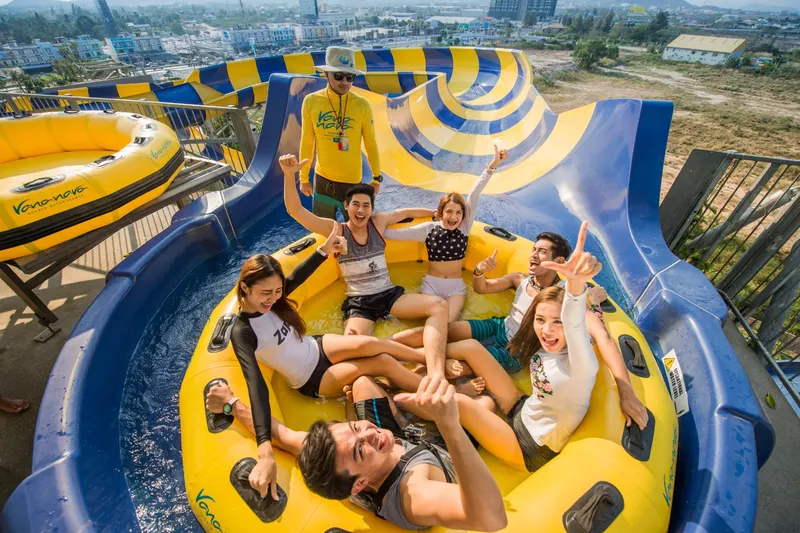 Escape the heat and make a splash at Vana Nava Waterpark in Hua Hin, a playground of exhilarating water slides, lazy rivers, and pools. Laugh with joy as you glide down the thrilling Master Blaster, hold your breath as the floor underneath you disappears on Aqualoop, and feel the rush of adrenaline as you conquer the Abyss and Superbowl. However, if you fancy a laid-back vibe, you simply unwind and soak up the tropical sunshine while drifting along the Lazy River.
Additionally, you can extend the excitement to dry land with activities like the Ropes Course or the Climbing Wall. Be sure to let the little ones run wild in the delightful Kiddie Cove as well. It's a day of fun, laughter, and creating memories that will make your inner child beam with delight.
Complete surveys and win special prizes!
The exclusive deals from the Amazing Thailand Enjoy Your Stay campaign will make your wallet do a happy dance. And the wonderful activities in Central Thailand will undoubtedly leave you with an unforgettable memory. But just when you thought it couldn't get any better, TAT and Klook have one more exciting opportunity for you. Your opinion matters, and they want to hear it. Help shape the future of travel experiences by taking their survey and stand a chance to win incredible prizes courtesy of the campaign. Your insights will not only contribute to making your future adventures even more remarkable but also help them create tailored experiences that cater to your desires and interests. So, grab your virtual pens and share your thoughts HERE.
The 'Amazing Thailand Enjoy Your Stay' campaign is your ticket to discovering the vibrant streets of Bangkok, the ancient wonders of Ayutthaya, the natural beauty of Kanchanaburi, the coastal charms of Prachuab Kirikhan, and the mesmerising Petchburi. With exclusive travel deals, limited-time codes, and unforgettable experiences waiting for you, there's no better time to explore the breathtaking Central Thailand region.
Bangkok Travel
Hua Hin Travel
Sponsored
Travel Guides

Join the conversation and have your say on Thailand news published on The Thaiger.
Thaiger Talk is our new Thaiger Community where you can join the discussion on everything happening in Thailand right now.
Please note that articles are not posted to the forum instantly and can take up to 20 min before being visible. Click for more information and the Thaiger Talk Guidelines.