Want that perfect picture? Just wait your turn.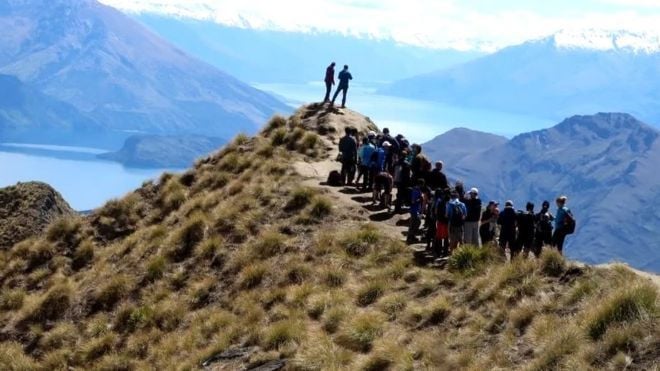 PHOTO: Tomas Alfoldi
In this modern day of social media it seems so many are out to get that 'perfect shot', and will go to great lengths to get it. Seeing a picture of someone perched on some isolated cliff overlooking some natural wonder and thinking to yourself  'I've got to get that picture!'.
We're often confronted with the challenge of arriving at iconic tourist locations and being faced with the challenge of finding a small sliver of space in which to take a picture while cutting out all other tourists. For some pictures though you may need a lot of clear space to get THAT profile pic that puts your friends to shame. So what do we do?
Wait in line and be patient.
Roy's Peak, in Wanaka, New Zealand has become famous for its set-piece location, and an image of one tourist's battle to obtain his own pic and the realities he faced, has been trending on social media.
The New Zealand's Department of Conservation said that due to the massive spike in popularity thanks to social media, the Peak had seen an increase of over 10% in visitors over the last two years.
Online comments hold concern for the preservation of the park and the Department of Conservation have asked all visitors to be considerate of the wildlife and make sure one is fully equipped and fit for the hike.
It seems The Peak is not the only location with line ups, here is another picture from Sai Wan Swimming Shed in Hong Kong.
Have you come across this in your travels? SEND in your pictures so we can them with everyone.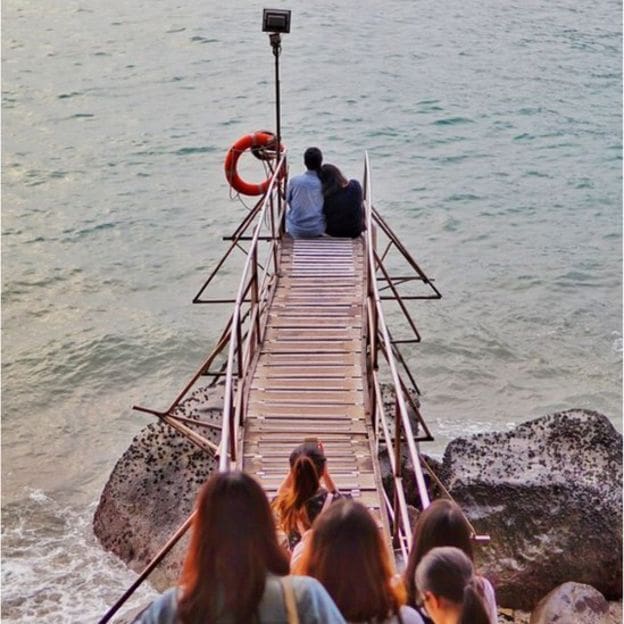 PHOTO: Kenny Lee


Looking to jettison some items before jetsetting away or chartering a yacht? Look no further than Thaiger Classifieds where you can find and post items, work, property and more for free.

The Patong Bay Hill Resort – where your holiday begins!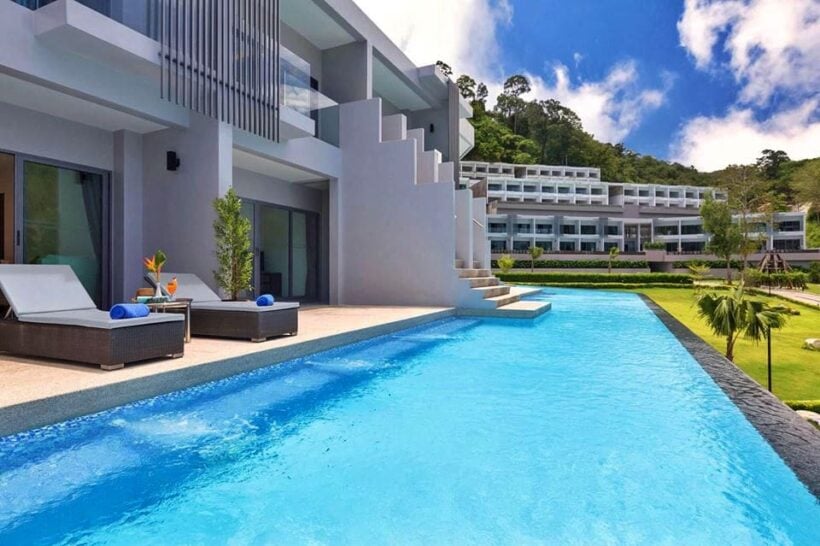 Nestled into the hills above Phuket's popular Patong Beach, the modern Patong Bay Hill Resort is a luxurious resort which overlooks the ocean and the eclectic neighborhood below. 
Welcome to Patong Bay Hill Resort 
Set in a beautifully landscaped garden, Patong Bay Hill Resort is set amongst the natural, tropical environment of Patong's Hasib-pee Hill. The resort offers majestic panoramic city and ocean views over the Andaman Sea. While private and secluded, Patong Bay Hill Resort is a just a few minutes away from Patong Beach and all of the nightlife, dining and entertainment this popular tourist destination has to offer. 
The atmosphere of Patong Bay Hill Resort is tranquil and serene. If you are looking for total relaxation while on holiday, Patong Bay Hill Resort is where your holiday begins! The resort consists of 16 buildings with 383 units. 138 of those units are on the ground floor and have direct access to a refreshing swimming pool.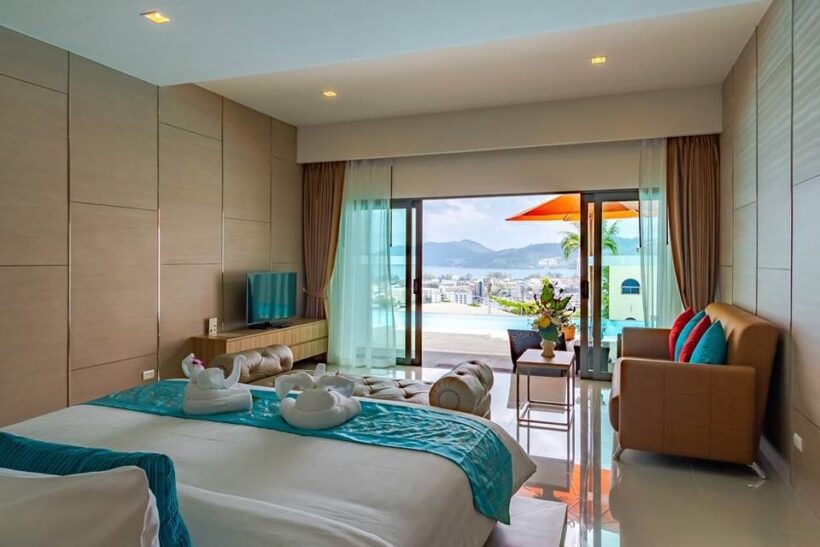 Patong Bay Hill Resort Accommodation 
The 2 bedroom suites at Patong Bay Hill Resort are luxurious. Each suite is built in a modern style with fine, contemporary furnishings. Each suite boasts a terrace or balcony with either a garden or sea view, and full amenities are provided for guest's comfort and relaxation. A few of the suites even have a private jacuzzi!
A full range of amenities are offered to guests staying at Patong Bay Hill Resort. The 2 bedroom suites have a kitchenette and microwave, as well as a minibar. For the tech savvy, each suite has both satellite and cable TV. Free high speed WiFi is also available throughout the resort, allowing those who need to work while on holiday to remain connected to the outside world. 
To ensure guest's utmost comfort, bathrobes and bedroom slippers are provided along with toiletries. There is also an evening turndown service, which is a hallmark of high quality hotels and resorts. Let us prepare the bed, so that when your day is done, all you need to do is slip in!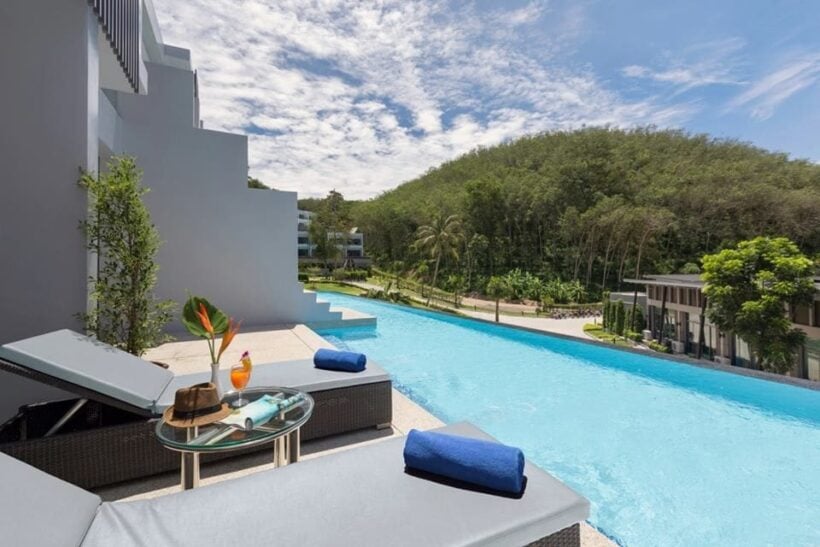 The Restaurant at Patong Bay Hill Resort 
Delicious food & beverage offerings are available at Patong Bay Hill Resort. The on-site restaurant at Patong Bay Hill Resort serves a delectable range of traditional Thai cuisine as well as a variety of international favorites. Breakfast at the resort is a splendid affair. The breakfast buffet features a live egg station as well as a mix of Asian and international breakfast choices. Lunch and dinner options are also available at the on-site restaurant. For those looking to sate their thirst, the restaurant features an extensive beverage menu which also includes cocktails & spirits. Fresh juices and soft drinks are also available. 
Book Your Stay at Patong Bay Hill Resort
Ready to book your stay at Patong Bay Hill Resort? For further queries and questions, get in touch with us. We look forward to welcoming you to Patong Bay Hill Resort, a modern, luxurious resort on the tropical island of Phuket, Thailand.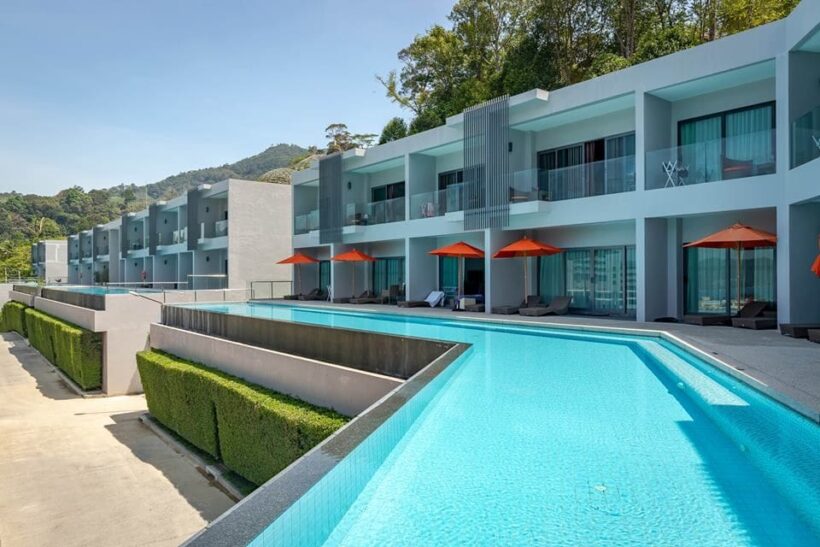 Visit www.patongbayhill.com to learn more! 
Floating clinic opens in Kanchanaburi

PHOTO: Pattaya Mail
Last week saw residents and visitors to Srinakaring Dam in Sri Sawat district, Kanchanaburi, in Thailand's west, witness the first day of operations of a new floating medical unit.
The Bangkok Post reports that the dam is a huge tourist magnet which attracts 800,000 tourist a year in an area where 140 businesses operate and over 600 towing rafts reside. Due to reports of accidents (sometimes with fatal results) the Public Health Ministry's Health Region 5 came up with the 'floating clinic'.
The clinic boasts a solar cell power system able to function during power outages, as well as modern and efficient communications systems in case of emergencies. The floating clinic is equipped with beds for check-ups, respirators, medical supplies and basic lifesaving equipment.
The project will provide help to tourists and locals in case medical attention is required. Depending on the severity there are referral vessels such as jet skis and speedboats available for quick access to local hospitals, with helicopter landing pads planned for the near future.
SOURCE: The Bangkok Post 
Top 10 most popular Asian cities 2018 – Agoda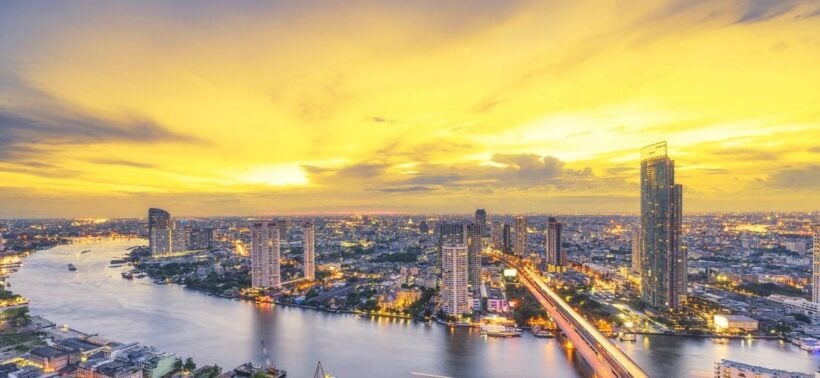 Bangkok ranks on top of the list of most-visited Asian city tourist destination for 2018. This is from Agoda, a fast-growing online travel booking platform. With millions of online bookings each year they have the data to back up their findings.
Other cities in the top 10 include Tokyo, Kuala Lumpor, Hong Kong, Osaka, Taipei, Seoul, Singapore, Bali and Pattaya.
Agoda says both Thai and foreign tourists would normally lodge in Bangkok for a night or more before continuing to the other destinations.
Agoda also reported that Thailand was placed second after Japan among Asian countries most visited by tourists because of the country's rich cultural and historical tourist attractions, clean beaches and world-class cuisine.
The 10 most popular cities among Thai tourists are Bangkok, Pattaya, Chiang Mai, Hua Hin, Phuket, Tokyo, Khao Yai, Chon Buri, Krabi and Chiang Rai.
The most-favoured country for sight-seeing among Thai tourists is Japan followed by Singapore.