Top 10 busiest airports in the world – first half of 2018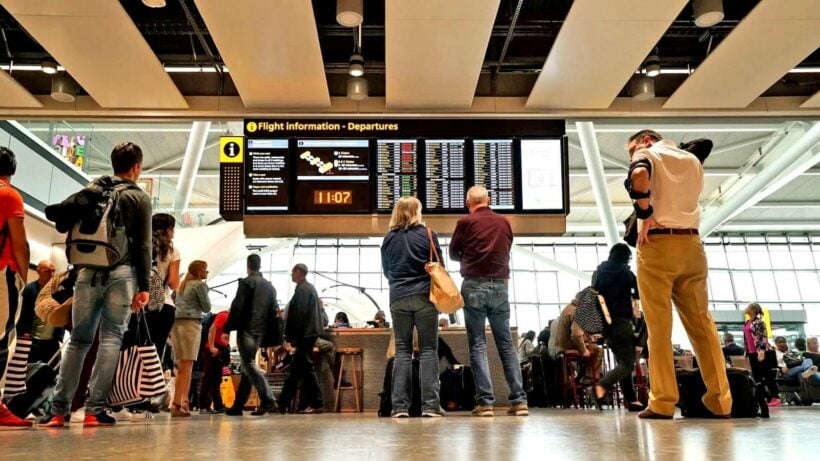 Beijing Capital International Airport is still the world's second-busiest airport by passenger traffic, witnessing with nearly 50 million passengers passing through in the first half of this year. This from the Civil Aviation Data Analysis, a civil aviation data platform based in Shanghai.
The list, comprising 17 international airports around the world, ranks airports in terms of passenger traffic as of the end of June.
So where is the world's busiest airport?
Hartsfield–Jackson Atlanta International Airport remains the world's busiest airport, with passenger traffic of 52.64 million in the first six months, while Indira Gandhi International Airport in Delhi saw the fastest growth of passengers with an increase of traffic of 13.41 percent.
No 10 – Indira Gandhi International Airport
Total passengers: 35.04 million
No 9 – Shanghai Pudong International Airport
Total passengers: 36.69 million
No 8 – Hong Kong International Airport
Total passengers: 36.91 million
No 7 – London Heathrow Airport
Total passengers: 38.07 million
No 6 – O'Hare International Airport, Chicago
Total passengers: 39.45 million
No 5 – Tokyo Haneda Airport
Total passengers: 41.06 million
No 4 – Los Angeles International Airport
Total passengers: 42.68 million
No 3 – Dubai International Airport
Total passengers: 43.74 million
No 2 – Beijing Capital International Airport
Total passengers: 49.38 million
No 1 – Hartsfield–Jackson Atlanta International Airport
Total passengers: 52.64 million

PHOTO: Passengers are waiting in the terminal of the Hartsfield–Jackson Atlanta International Airport, Dec 17, 2017 – VCG


Looking to jettison some items before jetsetting away or chartering a yacht? Look no further than Thaiger Classifieds where you can find and post items, work, property and more for free.

Find more Travel top 10s and top 10s in Thailand on The Thaiger.
Top 10 news sources in Thailand (2019)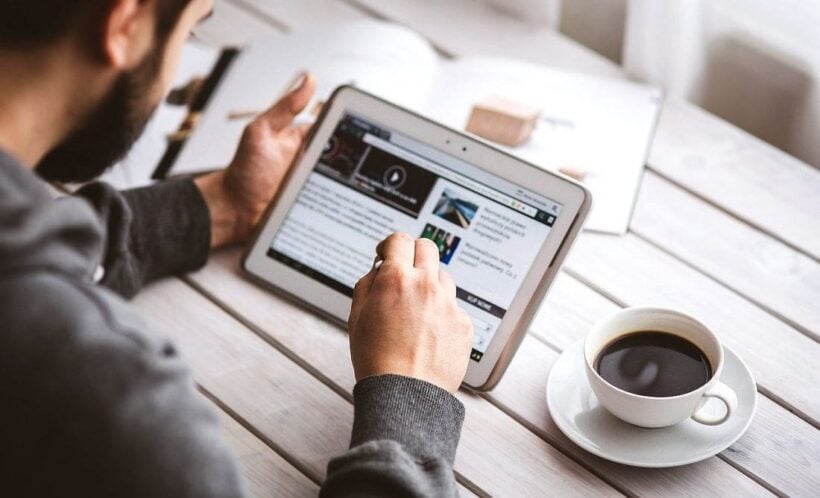 …in English, in no particular order.
This post is mainly for newbies, tourists and people-interested-in-Thailand. Locals already have their home favorite news sources. But all these Top 10 do it well, in their own way. All are trying to navigate their way through the labyrinth of modern media, some better than others, whilst punching out daily news. We think they're all stars because doing media in Thailand, in English, is a tough gig.
These are all news and information sources and the list doesn't include the myriad of excellent blogs around – a topic for another Top 10.
1. Bangkok Post
Traditional news, still delivered as a daily newspaper, but with an expansive and thorough website. It's been going since 1946 and reported on a coup or two, or three. As far as making the move into digital media is concerned, Bangkok Post is doing it better than most. Editorially it has has taken a, mostly, neutral political stance with a few exceptions. But, as newspapers go, it walks down the middle fairly reliably.
2. The Nation
The other major daily coming out of Bangkok is a lot newer than Bangkok Post, starting up in 1971. As the two broadsheets battle it out, The Nation has occasionally taken a more partisan line, famously turning its editorial voice against PM Thaksin Shinawatra. Recently the paper has been struggling with circulation and was taken over by Sontiyan Chuenruetainaidhama, founder of conservative outlets T News and INN News. At this stage there appears to be no impact on The Nation's editorial stance but it's falling circulation and advertising revenues are impacting its bottomline.
3. The Thaiger
Please indulge us as we put our own website and news in the Top 10. The Thaiger, only running as a national website since April 2018, is the fastest growing English-speaking online-only news and information site in the Kingdom (according to the 'stats').
The Thaiger are the new kids in town with everything to prove. The Thaiger curates the news and chooses topics it believes will be interesting, important or newsworthy, in English and Thai. The Thaiger bought out the Phuket Gazette's digital assets in August 2017 but now has a national and regional focus, whilst continuing to pay homage to its home turf in Phuket. Currently has the third highest readership of any English-speaking news website in Thailand.
4. ThaiVisa
The biggest and most popular news website in Thailand (in English). If 'The Thaiger' curates, ThaiVisa splashes EVERYTHING onto its front page. If it moves or breathes, you'll find the story on ThaiVisa. It's big, bold and an eyeful of news. It's also famous, or infamous, for its hugely popular forums where keyboard warriors dispense their opinions and wisdom on everything, usually tearing things to shreds. It's the biggest English-speaking news website in Thailand and has been for a decade. Recently had a makeover and now has a purple cut durian as its logo – go figure.
Fresh, selective, well-written and a rising star in real Thai english-language journalism. An offshoot of it's much bigger Thai-language sister. To the point, original stories with a modern journalistic spark. They tend to choose their stories and provide excellent insight when they do. Original and deserving of your daily read.
6. Coconuts
Most would agree that when Coconuts started it was the best and cheekiest news blog for its time. Actually covering all of South East Asia, it's Bangkok blog was a daily log-on for most hip expats. In recent times they've taken the brave 'paywall' option (because people want to pay for good journalism) which hasn't affected their web hits, yet. In our opinion it's lost a bit of its verve but it's still a healthy and reliable daily read, for Thailand and the region. Singapore it its most popular location, Thailand is third.
A shameless aggregator, they copy and paste headlines and a few paragraphs with a link to the original story. Designed to rank in Google, the site is still in its early days. To avoid any copyright issues, the stories usually include a photo library 'look-a-like', instead of the real photo from the story. For all we know the entire site could be run by cleverly-coded robots. There is no sign of a human touch anywhere. Rather than a contributor to the world of Thai journalism, the site is just a parasite using everyone else's news. But, hey, it's a viable business model I suppose. Bottomline, it's nicely set up and has, well, most of the stories around Thailand, all in one neat package.
Phuket-based and Phuket-focussed, the weekly newspaper took on the well-established Phuket Gazette (which had been running since 1993) and eventually became the island's one and only weekly 'newspaper' (somewhat of an oxymoron these days). The paper has always employed some of the best editorial staff in Thailand, runs a lifestyle and travel section and, well, is about as good a local paper as a tropical island could hope for. Also has a Russian and Thai version.
9. All Pattaya media
Whilst the rest of Thailand does things one way, Pattaya does things differently, in every aspect, including its media. It's quite saturated with farang media – websites, Facebook pages, radio and cable TV – but there's no single, 'outstanding' Pattaya news source. For the local expats there's plenty of choice. Problem is there's TOO much choice and the many are eating out of the same small advertising revenue pie.
10. Thai PBS World
A government news agency but has demonstrated its independence over the years. As a website it's had more face-lists than Joan Rivers but remains solid, reliable and surprisingly (especially with the military government) unbiased. Also tends to cover stories the other don't.
Top 10 things to know about Phuket for beginners (2019)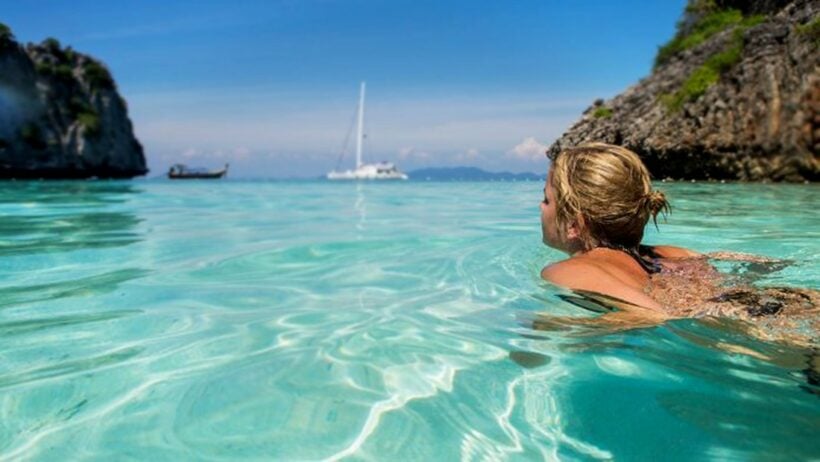 1. Welcome to Phuket
Phuket is an island and a province. It's the largest island in Thailand – 48 km north to south, 21 km east to west. It's about 20% smaller, in area, than Singapore but much less densely populated.  Whilst the island nation of Singapore boasts a population of nearly 6 million, Phuket has a permanent population of around 400-450,000 (but varies a lot with the influx of tourists and a workforce that is always changing). Most of Phuket remains jungle and tropical rainforest despite an acceleration of development over the past 20 years.
Unlike some of Thailand's other popular islands (that are in the Gulf of Thailand), Phuket is located in the Andaman Sea. Phuket is only just an island, linked to the Thai mainland by a 400 metre bridge. The channel beneath is frequently dredged to maintain Phuket's status as an island. On the other side of Sarasin Bridge is the Province of Phang Nga.
Phuket is 878 km north of the equator.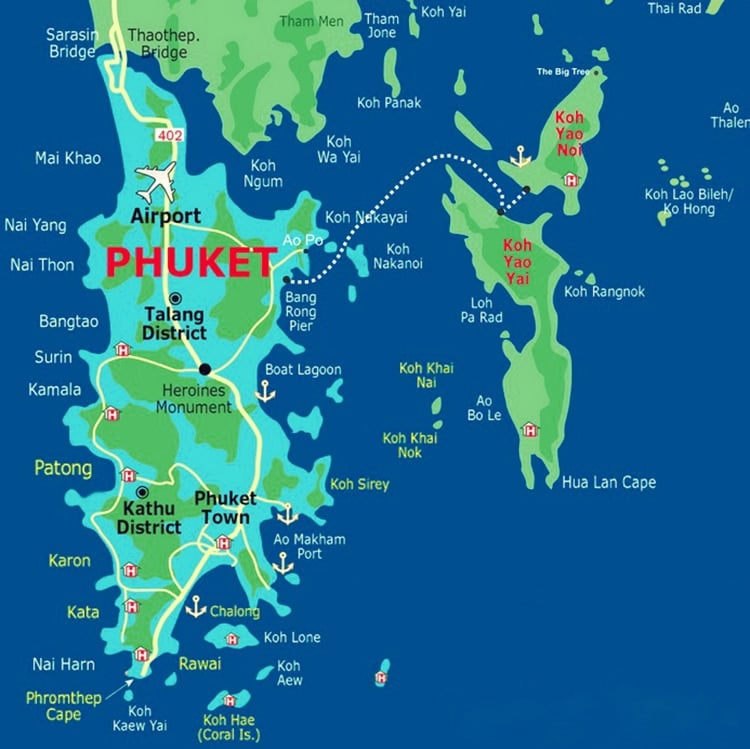 2. Basics
The currency used in Phuket is the Thai Baht and the electricity is 220-240 Volts/50 Hz. Thai is the spoken language although, especially with the west coast businesses and tourist zones, you will get away with English.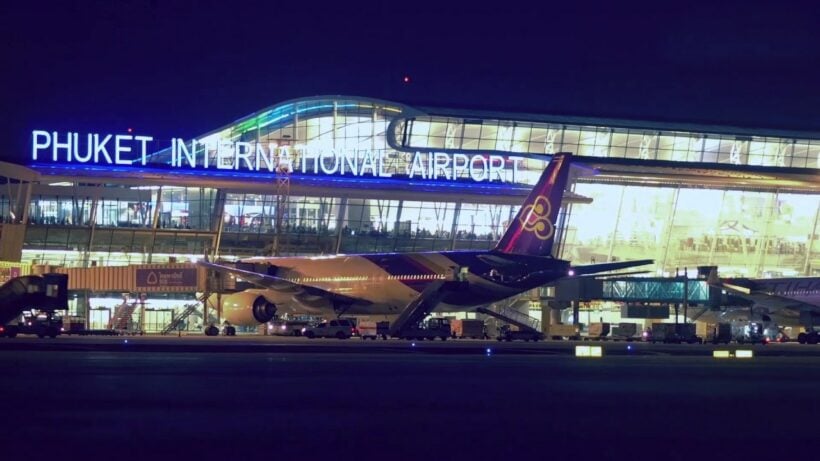 There is one international airport but multiple piers along the east coast for the many day trips to nearby islands. Public transport on Phuket is negligible. There are constant attempts to establish better public transport but the attempts are usually foiled by a strong taxi and tuk tuk monopoly that keep the charges higher and, largely, unregulated. On the upside there's plenty of taxis and tuk tuks on Phuket but be prepared to bargain and agree your price before you get in despite the taxis being legally required to use a meter.
Hiring cars or a motorbike is easy but we would caution anyone keen to move around the island independently to check their travel or health insurance and to hire from a recommended or reputable company. Roads are fairly good and getting around is easy but the traffic can, at times, be very heavy.
3. Religion
Most of the population is Buddhist, like the rest of Thailand but the island also has a significant Muslim population of around 25-30%. Buddhism on Phuket is influenced by the island's strong trade links and infusion of Chinese traders and workers over the past 400 years. Then you add the local expats and 12-15 million tourists each year and you have a very diverse mix of religions and backgrounds living on the island at any one time. There are hundreds of Buddhist temples around Phuket.

4. The name
The name Phuket (poo-KET) is derived from a Malay word bukit, which translates as hill. On European shipping charts it was called Junk Ceylon or Junkceylon which derives from Tanjung Salang in Malay, translating as Cape Salang. Later the island was known as Thalang which, before the southern end and west coast became popular after the 1970s, was the island's commercial and residential hub.
During the reign of King Chulalongkorn (Rama V), Phuket was the administrative centre of tin production in the southern provinces. In 1933 Monthon Phuket (มณฑลภูเก็ต) was dissolved and Phuket became a Province. It's the only island in Thailand which is both an island and a Province.
5. Income
The main source of income in Phuket is tourism, by far. But before the west discovered the island's pristine west coast beaches in the 1970s, Phuket was know all the way back to the 16th century as a tin-mining hub. (If you drive around Phuket you will see hundreds of small lakes. Most of these are old tin-mines). The island's tin mining history has been remembered at the Kathu Mining Museum, located on the back road that runs through the hills between Kathu and Koh Keaw. Besides tourism, latex, pineapples, cashew nuts and palm oil are also grown on the island. But, every year, tourism forges ahead as the island's most reliable income producer.
6. Weather
As a tropical island Phuket is always humid and hot.
Phuket's weather is fairly reliable. Reliably wet during the monsoon and reliably dry in the dry season. But there are also plenty of variations in the shoulder seasons and, even when it rains, it's usually brief (and torrential) with lots of sunshine in between.

The dry season runs from December to April and the monsoon season from May to November. The wettest months, statistically, are May and September. Tourists flock to the island during the dry season when top temperatures range between 31 – 35 (it gets hotter as the dry season months pass), with light winds from the north east.
During the monsoon season the winds swing around to the south west providing rideable surf along some of the west coast beaches. It can also be quite dangerous for inexperienced swimmers so, please, always obey the red flag warnings along the patrolled beaches. Temperatures usually peak at 31 during monsoon season and get down to 20-22 in the evenings.
Consider all this as a guide only as there's always plenty of variation. But you will never need to pack a coat or warm weather clothes when visiting Phuket.
7. Beaches
Depending on how you count them, there are 36 unique beaches on Phuket. The island's best known and iconic sandy beaches are along the west coast –  Nai Harn, Patong, Karon, Kata, Kamala, Surin, Bang Tao, Nai Harn and Nai Thon, Nai Yang and Mai Khao up north. The western beaches are fully exposed to the Andaman Sea kicking up some rideable surf in during the annual south-west monsoon.
The east coast is largely mangroves in the north and smaller rocky beaches in the south. But there are a few hidden gems including Laem Ka in Rawai and Ao Yon in Cape Panwa. The east coast looks back towards Krabi and Phang Nga Bay and provides postcard views of the many islands dotted in the waters between Phuket and the mainland.


8. Main towns
The main commercial centre is Phuket Town. There have been attempts to get the media and locals to refer to it as Phuket City but, well, it's really just a big town and will likely remain being called Phuket Town. The wider commercial and administrative hub of Phuket, in the centre of the island's east coast, is built around the older Old Phuket Town.
Two hundred years ago, when Phuket was a bustling hub of trade with many Chinese and international sea-farers passing through, it must have been a bustling port of sailors, traders, miners and locals keen to extract money from them all. By all accounts it was a rough place to live with a busy red light district. These early trading days have left a heritage of sino-portuguese shop houses. Before the 1980s these old shop-houses were in serious need of repair.
Now streets like Thalang, Dibuk, Yowarat and Phang Nga roads are a collection of restored buildings, funky cafés, boutiques, art galleries, book shops and boutique hotels. The area has become a worthy tourist magnet deserving of your time when visiting the island.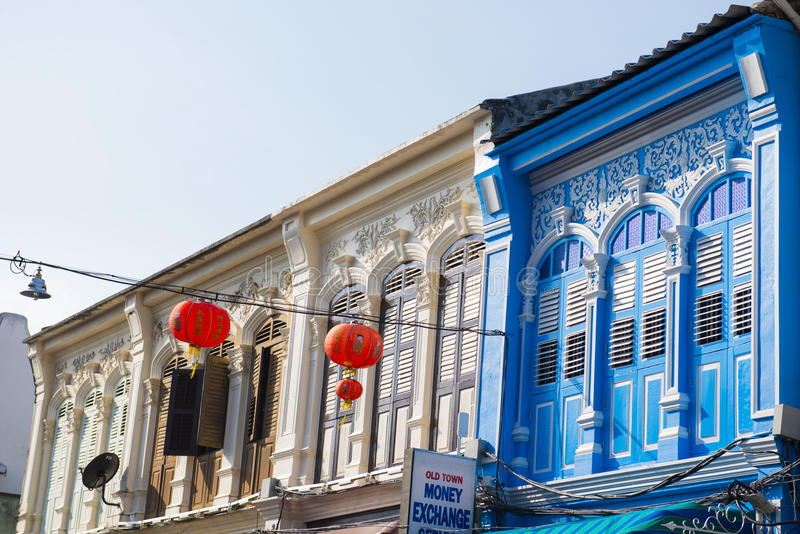 The other main hub is Patong Beach. On the opposite side of the island to Phuket Town, Patong continues to grow and rebrand itself. Once a quiet haven for back-packers it's now a much bigger haven for back-packers, along with international hotels, 5 star resorts, world-class restaurants and a vibrant nightlife. There are much better beaches on the island of Phuket but no visit to Phuket is complete without a night in Patong. It's international famous, or infamous, for its colourful and (sometimes) raunchy nightlife.
The main residential areas of Phuket include Kathu, Chalong, Rawai, Cherngtalay, Kamala and Thalang. Whilst the west coast mainly attracts the tourists, the locals live in the south, east, central and northern sections of the island. There is an increasing trend for the island's attractions and accommodation centres to move inland from the beaches as number of tourism businesses grow and diversify.
9. Events and Festivals
Songkran is on April 13 and celebrates the start of the Thai New Year. It may have started out as a respectful cleansing of the Buddha images in temples but has descended into a water-pistol war zone with roads lined with people throwing water an anyone driving by. If it sounds mad, it is. If you're in Bangla Road in Patong it keeps going for three or more days. NB. Songkran is not the time to drive your motorbike around Phuket in an Armani suit.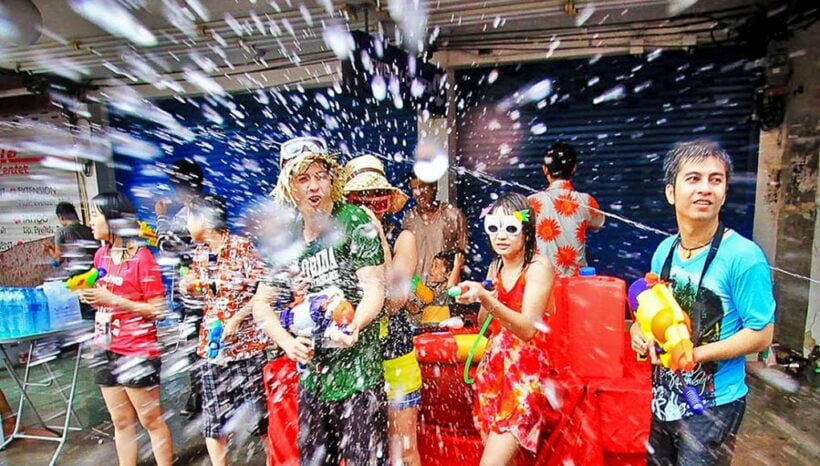 The Phuket Vegetarian Festival occurs during October, depending on the Chinese lunar calendar each year. It's a unique, jaw-dropping festival of parades, piercings, fireworks and markets full of vegetarian food. Almost impossible to describe, so we'll invite you to discover it yourself.
Loy Krathong is in November each year and is celebrated by releasing little (usually hand-made) rafts made of banana leaves, incense and flowers. Just about any waterway on the island becomes a location for families to launch krathongs.
Chinese New Year and the Old Phuket Festival are usually during February each year and celebrate the island's rich and deep Chinese heritage. Be prepared for lots of excellent street food and fireworks.
10. Topography
Phuket is an island of hills (indeed it was once called bukit which means hill in Malay). Very broadly, there is a range of hills that run down the centre, closer to the west coast, with wider expanses of flat lands on the east side.
The highest points in Phuket are Radar Hill overlooking Patong at 513 metres, and the nearby unnamed hill on the northern side of the road that runs over the hills into Patong. It overlooks Kamala on one side and the Kathu valley on the other and reaches 543 metres. You can drive most of the way up Radar Hill but there's a military installation at the top. The other hill you can probably hike all the way up to the top but there's no well-trodden path and you'd need some local advice, a backpack with lots of water and some good walking shoes.
There are a few small but pretty waterfalls on the island – Ton Sai and Bang Pae between Paklok and Thalang to the east and the Kathu Waterfall in the centre. With a distinct wet and dry season on the island you'll obviously get the best photos in the wet season.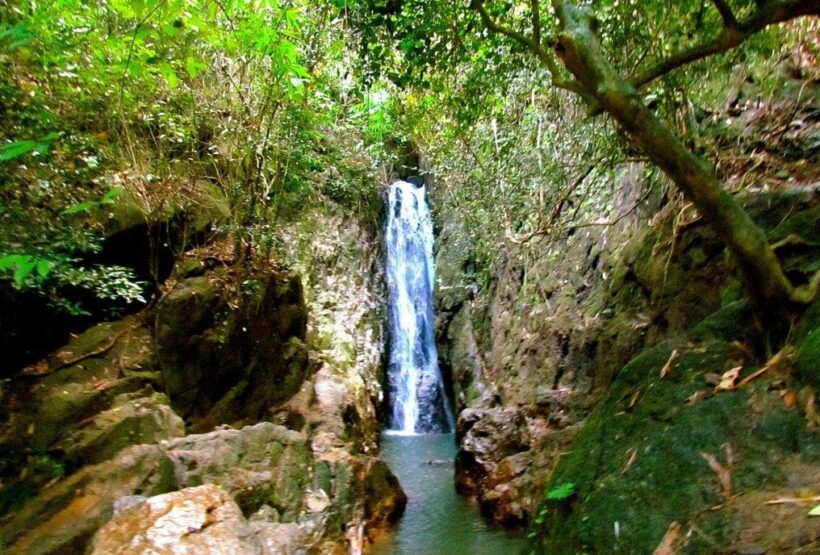 Some of the hills have their own unique attractions including the Big Buddha overlooking Kata and Karon beaches on one side and Chalong on the other. There's also Khao Rang (Rang Hill) with restaurants and a specially constructed viewing point. Khao To Sae (Monkey Hill) rises above Phuket Town and is a great place to see the local macaques but DON'T feed or approach the monkeys as they can be quite clever at parting you from your iPhone or expensive camera and have been known to be aggressive at times.
Down south is the southern-most Laem Promthep (Cape Promthep) where tourists flock to watch the sunset each night (we can promise you that you will see exactly the same sunset anywhere along the west coast of the islands if you want to avoid the crowds and tourist buses). It's also an excellent location during the day.
This is just the start of your exploration of Phuket. We look forward to seeing you on the island soon.
The Top 10 types of expat in Thailand (2019)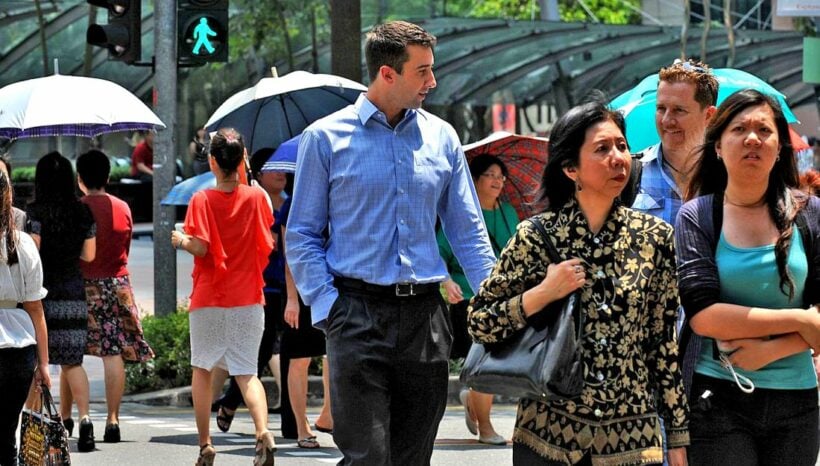 Being an expat in Thailand you'll go through plenty of phases – from excitement, to astonishment, to bewilderment, to acceptance – it's all an exciting journey, and will rarely go to plan. But that's why so many of us love living in Thailand.
There are some particular sub-sets of Thai expat we can spot a mile away. Far from type-casting a typical expat, we provide these sub-sets as a guide – there are plenty of other varieties of  expats floating around Thailand.
We should also mention that in 2019 there's a much broader range of expats living in Thailand. Contrary to popular wisdom (the internet chat rooms), the numbers of expats are growing every year and they are coming from just about everywhere, not just the UK, northern Europe, Australia and the US, as in the past.
1. The search of a wife
Finding looking for love in the West daunting? Or had a few failed marriages? Head to Asia and find a wife there instead. Right?!
These gentlemen come to Thailand for the sole purpose of finding love and maybe a wife. There seems to be some belief that Asian women are going to be more polite, obedient and submissive than the women in their own country. They're about to get a shock.
Others are looking to 'trade in' their older, western model for a younger, prettier Asian version. And where are you going to find this source of Asian ladies? At an expat bar (or on the internet these days). And so the well-trodden path and litany of perilous adventures begins. We know how most of these relationships end.
Of course there are many western men, and women, who do find a Thai partner and live long, happy lives. But they're vastly out numbered by the stories of love-gone-wrong in the Land of Smiles.
Don't take it too seriously
Read a couple of hundred stories on the internet before moving in with the Thai GF
Have deep pockets
NB. Guys, the bar girls don't actually love you.
2. The businessman
Many professional expats live, mostly in Bangkok, working for big international companies on salaries that would make them rich in any country. They can afford to, and do, live the high life. Some are single but others bring their family along for the adventure. They rent a big house, have a live-in maid, a driver and live a great life indeed. But, living their life in an artificial bubble in their working years, they rarely transition into a more mundane retired life in 'normal' Thailand.
3. Retiring in Thailand
The mantra used to be that you could move to Thailand and live off your pension (which would translate to lots and lots of baht), walking the Phuket beaches, shopping in Bangkok or living a quiet life in Chiang Mai. The perfect retirement lifestyle.
Other single, mostly, men would be lured by a carefree life of cheap beer, endless beaches and a seemingly endless supply of attractive young ladies in the many bars.
A lot of this has changed in recent years as the Thai economy has gained strength, along with the Thai Baht, and some international currencies have deflated meaning that people hoping to live off their overseas pensions or savings are not getting the same bargain they once did. Especially living in tourist hubs like Bangkok, Phuket or Pattaya, the cost of living has been rising in recent years pricing them out of the retirement market.
If you're contemplating a retired life in Thailand spend some time on the internet and come and spend a few months in selected locations. Try before you buy and don't start packing the crockery until you've done your homework and your sums.
4. Teaching English
The English teacher is found everywhere in the LOS (Land of Smiles) and is still a reasonably sure-fire way to extend your time living in Thailand.
These teachers usually break down into four categories….  Some are career educators and love teaching English, others are backpackers trying to extend their stay and top up their travel spend, there are some older guys who have spent their savings and will do anything to stay in Thailand. Finally, there's the bored wives who want something useful and meaningful to fill their days whilst their husbands work for larger international companies.
There are numerous TEFL (Teaching English as a Foreign Language) courses around the country. The pay's not great and you'll be living a local lifestyle rather than the lap of luxury. But many former teachers remember their time teaching English in Thailand fondly and say they'll never forget the smiling Thai children.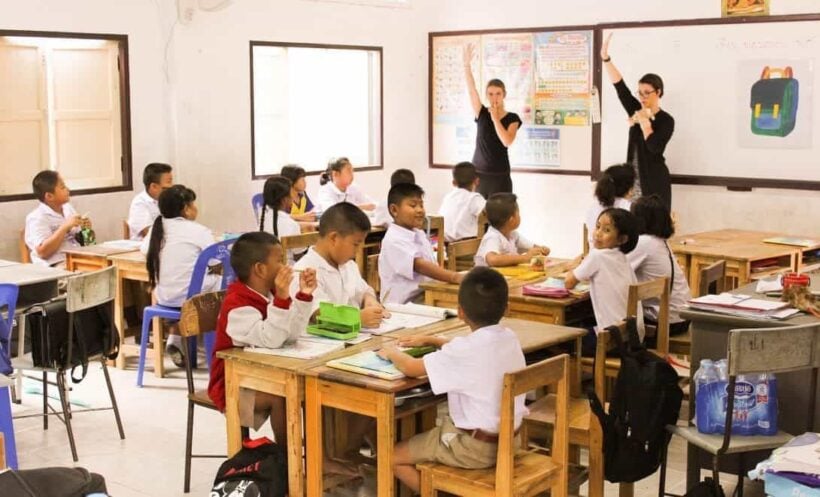 5. The entrepreneurial spirit
Savvy business people often come to Thailand for some better weather and the chance to make their fortune. The joke used to be that if you wanted to start a small business in Thailand, just invest in a big business here and wait a few years.
But many actually make a go of it and end up doing well. Like starting a business anywhere else in the world, do your homework and make sure you tick all the right boxes, including a business and marketing plan (in a foreign country).
The flashy, brash real estate hacks that sell one property a year and spend the other 364 days sitting at the beach bar spending their commission, are a local cliché and a dime a dozen.
Remember that the paperwork and administration requirements of a Thai company can be bewildering and you WILL need some good local advice before you open up shop. Take someone who's already done it for a few years to dinner and ask lots of questions.
6. The bored wife
Many of the categories mentioned so far have a predominance of males. Life for a single foreign woman in Thailand can be a challenge. Kudos to those who cut through the cultural issues and make a go of it (and I know many).
There's also the wives and partners of the many, many men who get to work in Thailand and bring their families with them. The live-in maid, driver and shopping trips eventually get boring and they will often be looking for other things to do. In most cases their visas won't allow them to legally work. So many do end up doing various charity and volunteer work (thought you should be very clear about what your visa will and won't allow you to do).
There are numerous expat groups around the country to provide information, social outings and community for the many mums or spouses who find themselves at a loose end whilst the husband works in the office. Jump on your computer and do some homework and you'll discover a whole new world of other woman out there.
Your next coffee or movie gal-pal is as far away as the internet.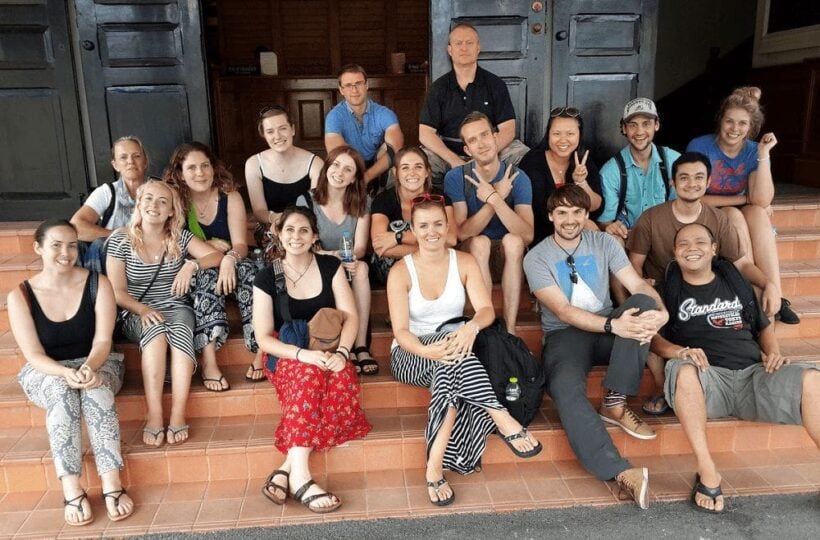 7. The fresh-starter
For whatever reason, Thailand seems to attract its fair share of misfits, vagrants and social outcasts that can't seem to get their act together in their home country. So they come to Thailand where the cheap booze, beaches and travel brochures have lured them.
Of course they find a very different culture and an entirely new list of reasons they can't fit in and get their life established.
Some are just running away from 1) bad marriages 2) the law 3) anything-they-don't-want-to-confront.
The long term prognosis for many of these misfits isn't good. We end up reading about them as over-stayers, drink driving road deaths or victims of balcony falls.
8. Sexpats
'Sexpats' are notorious and much-maligned. They come to Thailand, lured by a slightly old-fashioned notions of the Kingdom as an easy place to find sex. And sometimes, in some locations the opportunities are still available, for a price. Sexpats usually hang around other expats who are less likely to frown on their indulgences. The three P's – Patpong, Patong and Pattaya – sum up most of the popular sexpat locations.
In most cases they're here for a good time, not a long time, and will frequent the sleazier locations in Thailand pursuing their goals and, eventually, running out of money or getting bored. Or getting into trouble. Or contracting any number of available STDs.
There's also a subset of the sexpat that will find themselves on the very outer fringes of society – the pedophile. Thailand, and other south east asian countries, have provided solace for these people in the past but recent crackdowns are now detecting a lot of their activities and they are being increasingly rounded up, arrested or deported.
As a pedophile you will get zero sympathy from Thai authorities.
9. The serial complainer
Nothing, absolutely nothing, will ever be as good in Thailand compared to where they come from. They will find fault in everything from the traffic to the food to the government to the medical system to the culture to the visa system to the corruption to the heat to the roads to the culture to the girls.
Surprise. Thailand is a foreign country with a rich, frequently bewildering culture. The longer you spend here, the less it all makes sense. But that's part of the glorious adventure of living in Thailand. Whilst many expats revel in the wonders and excesses of Thai life, some just wallow in their own self-righteousness.
Many of these haters and complainers have never been to Thailand but are happy to share their wisdom, often, in chat rooms and social media. Blah, blah, blah.
Worse, there are plenty of haters living amongst us who bore us sideways with their whinging and complaining. They can be directed to the nearest international airport where they are invited to escape the country they so despise and return to their homeland or just go somewhere else, anywhere really.
10. The digital nomads
We see them tapping away on their keyboards at cafés and work spaces around the country. As long as they have wifi their business is open. They're trading stocks and shares, selling property, gambling, posting stories, filing news reports, selling stuff on their Facebook pages – they're working.
If you can run your business outside of a traditional office, hey, why not do it sitting next to a beach or high up in a mountain overlooking Chiang Rai. The digital nomads fall between the cracks in the Thai Immigration system and often have to run the gauntlet of dodgy visas and visa runs although a recently introduced Smart Visa helps some of them get a proper visa.
There is an increasing range of co-working spaces opening around the country and almost every café in Thailand will now have wifi – whether it's working or not is another matter. Then again you can always tether your phone to your laptop and use your smartphone's wifi.
10a. The Keyboard Warriors
We can't leave this group out because there seems to be a large contingent of keyboard warriors out there who keep Thai website administrators busy. They respond to everything that's posted and are keen to share their expert advice on the matter. On ALL matters. A virtual Library of Congress when it comes to dispensing their opinions and vast knowledge about all matters relating to life in Thailand, or anywhere really.
Web administrators (The Thaiger included) are kept busy 'hiding' some of their extravagant claims, nonsense or thinly-veiled abuse at the writer of the story, the website generally or other commenters.
There is one website in Thailand who does a roaring trade based on the clicks of expats that seem to have nothing better to do than whinge, complain, comment and click, click, click on a broad range of matters, particularly those concerning traffic accidents, ladyboys, visa overstayers and police matters.
It's a love-hate relationship. We hate their monotonous drivel but we love their traffic.