The Silk Road. The road less travelled.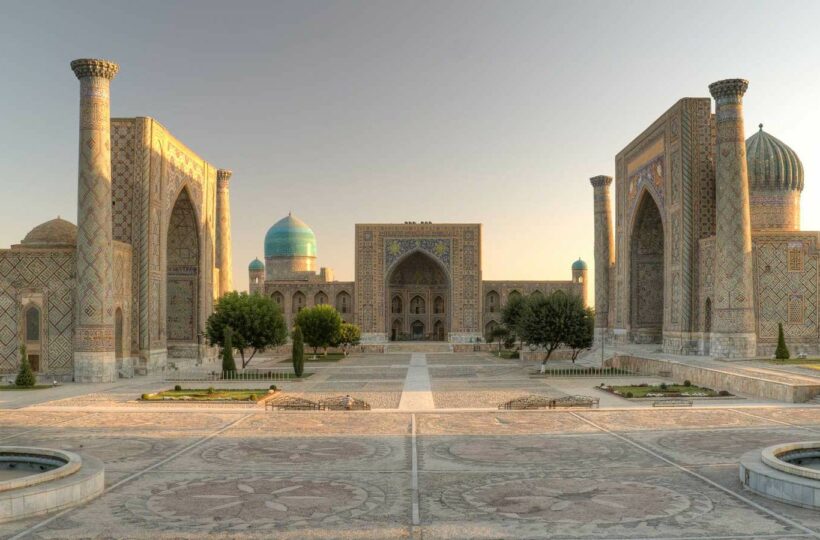 The Silk Road – the ancient trade route linking China to Europe – passes through some of the least-visited and mysterious countries in the world. And if you're thinking about exploring the road, you should read John Brenson's guide, Silk Road Traveller: In The Heart Of Central Asia, for his insight and knowledge of the region.
The Silk Road passes through countries such as Uzbekistan, Turkmenistan, Kyrgyzstan, Kazakhstan and Tajikistan – off-limits before the fall of the Soviet Union. But John says it's now possible to visit these places and the history of the road has many parallels today. "It was an early form of globalization to connect the east and west – a place for merchants and travellers. Because of the nature of the land, with the deserts to the north and mountains to the south, it created a path with wonderful cities that sprung up along the route. Now they're open again to people like us and well worth seeing."
John wanted to experience the whole route actually on the ground, rather than just the well-known sections like Samarkand and Tashkent. "My idea has always been to travel overland rather than flying and missing bits out. I think you get more of an idea of the whole of Central Asia by doing that," he told me. "You can start off in Turkmenistan then travel through into Uzbekistan and see what's left off the Aral Sea. You can cross Uzbekistan by train – it's got one of the best train networks in the area. And from there, you can see the vast Steppe in Kazakhstan. To the south of that is Kyrgyzstan and Tajikistan with the mountains. I think by doing it overland you appreciate the distances, the lay of the land and the way people would have seen it hundreds of years ago because it's still physically the same. You still get the feeling of a path through Central Asia."
I asked John whether the route of the Silk Road is fixed, but he explained that it's constantly changed over time. "People have tried varying ways to reach their destinations over the years. The path would have changed depending on who was in charge at the time, which were the dangerous places to go and also which were the friendliest places, where they would have been welcome."
The city of Samarkand is one of the most popular and well-known destinations on the Silk Road. It's been given UNESCO World Heritage Status and John told me it's well worth a visit. "It's impressive and there's something about it. The colours of the buildings change by the hour and it gives a powerful impression to a visitor." And although it's a big city, John said the historic centre is still very easy to visit. "Modern Samarkand is a city of half a million people and outside of the main tourist area it's like any other large Uzbek city. But most of the tourist highlights are within a golden mile. You can walk in ten or fifteen minutes between the three major parts. There's a lot to see within a fairly small area and it can be done on foot."
But John also recommended getting away from the larger cities and tourist spots on the route. "I was very interested in some of the towns and villages along the east of Kazakhstan which are even less well known. These are places you've probably never heard of, like Taldykorgan, Ust'-Kamenogorsk and Semipalatinsk. They're places that you wouldn't even have an idea of what they look like."
Another interesting spot on the route, but perhaps not for the best reasons, is the Aral Sea, which has been named as one of the worst environmental disasters on the planet. John told me it's lost 80% of its size due to the mismanagement of rivers feeding the sea.
Visiting the country of Turkmenistan was also a difficult experience, said John, because of the authoritarian regime in charge there. "It's a very closed country. You haven't got the same freedom to walk around as you have in the others. You feel you're being watched at every moment. As soon as you get a camera out, there's a clamour of people running around to try to stop you doing anything, shouting 'delete, delete.' The other countries in the region feel more relaxed and the people seem more free to talk with you."
Although John encountered problems in Turkmenistan, he says he never felt unsafe in any of the places he visited. "I didn't feel any danger at all throughout any of the countries," he told me. "That's always a good feeling. I think there's less crime in that part of the world than there is in Europe."
This ancient trade route has changed constantly over time and even today, it's being heavily influenced by the politics of the region. John says the eastern end of the route, near China, still has a heavy Russian influence. "Some of the towns have a 19th century Tsarist feel with wooden houses and small villages. People settled there after escaping religious persecution. It's an insight into how Russia developed as a power over two hundred years and built the towns in the borderland of what was to become the Soviet Union."
That influence is still strong and John's big tip for visiting the area is to learn some basic Russian. "I'd recommend learning at least the Russian Cyrillic alphabet, so you can read the signposts. And if you can use a few words of Russian it will be helpful because there aren't many people who speak English in these areas."
You get a copy of Silk Road Traveller: In The Heart Of Central Asia by John Brenson on Amazon.
Keri Jones
Great Destinations Radio Show can be heard on The Thaiger 102.75 FM Saturdays and Sundays at 9am.


Looking to jettison some items before jetsetting away or chartering a yacht? Look no further than Thaiger Classifieds where you can find and post items, work, property and more for free.
Experience the creative vibe during Bangkok Design Week with Airbnb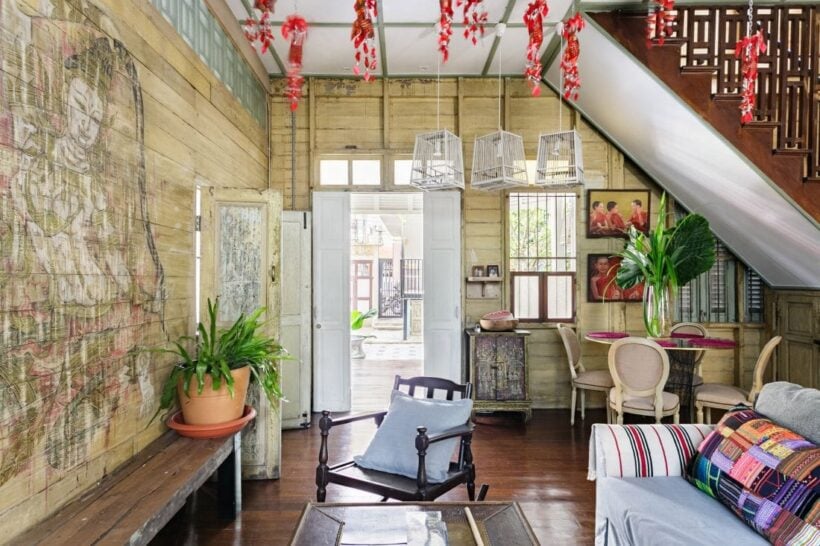 Thailand is a hub of creativity; a country filled with artisanal culinary gems and art galleries that boasts creativity and innovation allowing cultural tradition to sit comfortably alongside the embrace of new ideas. Thailand never tires, and Bangkok remains popular, with Airbnb seeing an influx of guests during festivals and events such as Bangkok Design Week, which returns for its second year from January 26 – February 3.
The creative economy is thriving worldwide and in Thailand Airbnb have seen a clear synergy between the creative and sharing economies with recent Airbnb data showing there are 2,000 passionate Airbnb Hosts in Thailand who work in the creative industry.
Airbnb's global digital platform helps creative entrepreneurs to support themselves, fund their passions and in many cases, showcase their creative work, in turn promoting local culture and authentic travel experiences to international and domestic travellers alike.
Held in the Bang Rak district of Bangkok – known for its creativity and centering around Charoen Kung Road, Bangkok's oldest road – the second edition of Bangkok Design Week is held under the theme "Fusing Forward" and looks to build on its first year of success.
With almost 10,000 Airbnb travellers expected in Bangkok each day of design week, and almost a quarter of all creative Airbnb hosts in Thailand being based in Bangkok, we share some unique Homes across the city, ideal for those looking to enjoy Bangkok's creative vibe.Between waking up from the comforts of a creatively designed home to attending hosted talks, travellers and locals alike are finding inspiration in this ever evolving golden city. Airbnb has also recently launched Airbnb Plus, which are a selection of homes intended for guests looking for one-of-a-kind, thoughtfully designed, beautiful homes with exceptional hosts.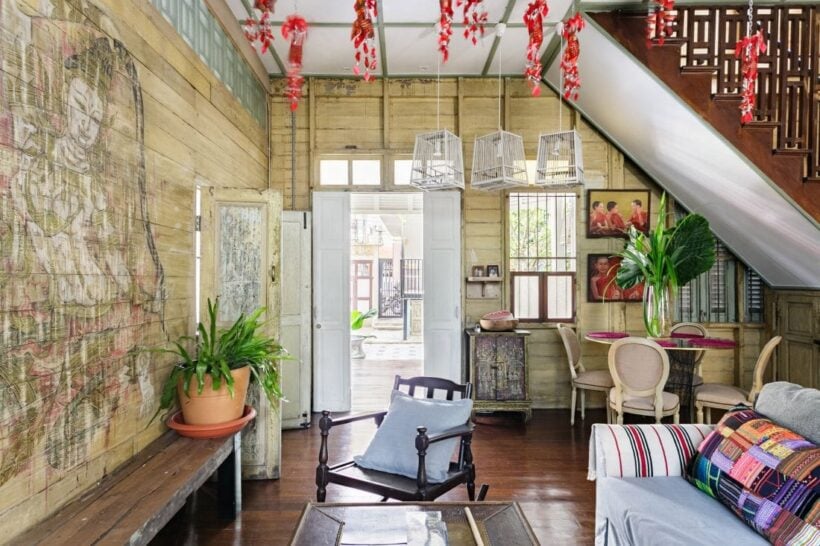 1) Anonymous Heritage Home
This rare and unique Thai house built at the turn of the 20th century, is made from golden teak wood and features antique objects, artworks, and high ceilings. Located in Silom area, the creative district is a short stroll away and the river boat for the old town and temples are minutes away.

A renovated 40-year old shophouse in the vibrant China Town area of Bangkok, Bā hào offers  Thai-contemporary inspired accommodation on the third and fourth floors with a shared living space on the second and an eclectic Oriental-style bar on the first floor.

Minimalist and zen-like, this townhouse is located in the heart of the city yet offers a laid back feel away from the hustle. With five bedrooms, it's ideal for a group looking to explore the city's creative nooks and crannies.

4) Design house near Chatuchak Market and Ari
This architect-designed house is in a lovely neighborhood with many local street foods nearby, and easy access to Bangkok's most popular creative hotspot Chatuchak Market, tourist spots and shopping malls.

This family-owned, antique design B&B is located between the old city and the new, and offers a truly unique accommodation experience located just 300m from the nearest BTS station and 600m from the nearest Chao Phraya River pier.
Airbnb is also supporting a new wave of creative entrepreneurs, where we see more creatives becoming Airbnb hosts. Meet local artists and spend the afternoon with them through Airbnb Experiences.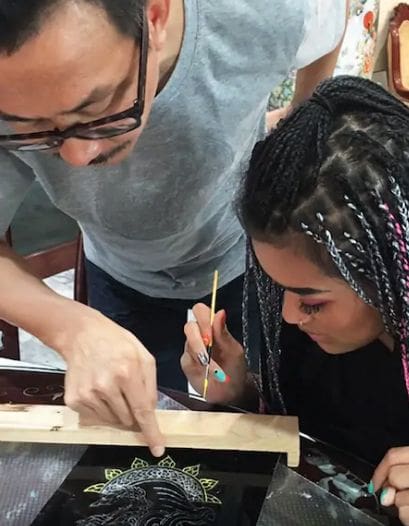 6) Lai Rod Num: Thai crafts gold workshop
Lai Rod Num is an ancient Thai craft using gold leaf and black lacquer painting which is often used in the decoration of temples or palaces pillars, window and door panels, ceremonial bowls, jewelry boxes, and much more. You will learn more about the craft and in the workshop using an adapted modern technique have the chance to create your own craft piece which you can take home.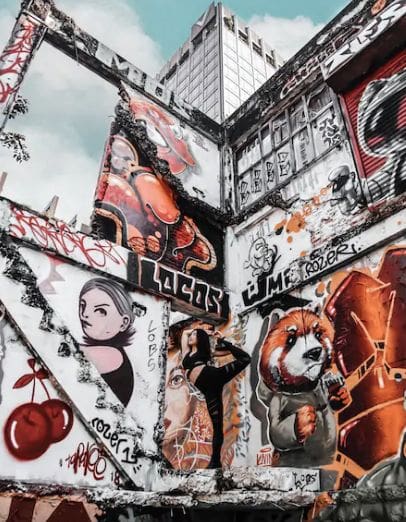 7) 1970's photo shooting with blogger
Blogger and photographer Tommy will show three completely different faces of Bangkok, in three different neighborhoods, highlighting Bangkok's diversity and the most beautiful points of the city. Guests will experience classic Bangkok architecture as well as the 'hipster' side of Bangkok with its hidden graffiti, street art and how local people live, and amazing Bangkok views.
Bangkok Airways celebrates the arrival of its 40th aircraft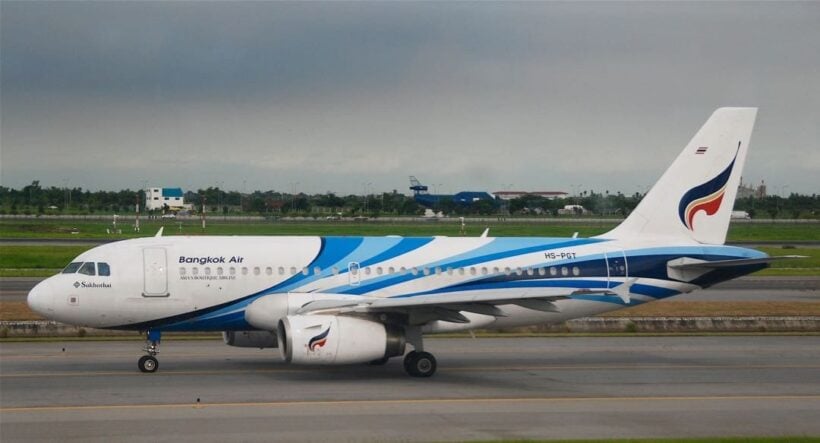 Bangkok Airways has welcome the latest Airbus A319 as the local airline's 40th aircraft when it arrived at Suvarnabhumi Airport.
The event was led by Dechit Chareonwong, vice president of Flight Operations and joined by Nijjapat Piyapant, vice president of Ground Operations.
This aircraft type, the latest incarnation of the short-haul A320, consists of 144 economy class seats and will serve popular domestic and international routes such as Chiang Mai, Phuket, Samui, Krabi, Myanmar (Yangon, Mandalay), Cambodia (Siem Reap, Phnom Penh), India (Mumbai) and Vietnam (Danang).
The airline is adding Vietnaese city of Cam Ranh as a new route starting January 25.
Currently, Bangkok Airways' fleet consists of 4 ATR 72-500s, 11 ATR 72-600s, 16 Airbus A319s and 9 Airbus A320s.

Exemption of visa on arrival fees to boost Chinese New Year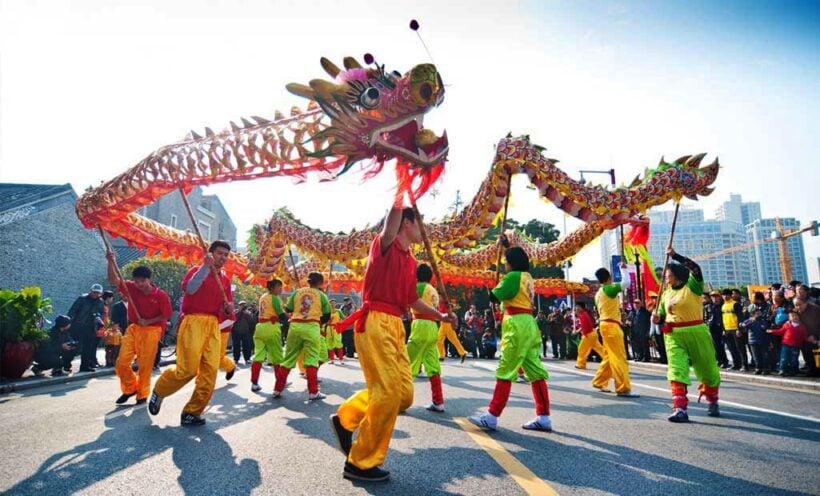 The exemption of fees for visa on arrival is expected is expected to boost Chinese arrivals during the Chinese New Year festival.
The National News Bureau of Thailand is reporting that visitors from 21 countries are getting their visa on arrival fee waived until April 30, 2019.
Those 21 countries are Andora, Bulgaria, Bhutan, China, Taiwan, Cyprus, Ethiopia, Fiji, India, Kazakhstan, Latvia, Lithuania, Maldives, Malta, Mauritius, Papua New Guinea, Romania, San Marino, Saudi Arabia, Ukraine and Uzbekistan.
People from those countries will be exempted from the 2,000 baht fee for visa on arrival for the purpose of touring in Thailand for no longer than 15 days.
The Governor  of the Tourism Authority of Thailand, Yuthasak Supasorn, says that this is a perfect time to visit Thailand to celebrate Chinese New Year in February and Songkran in the second week of April.
SOURCE: NNT