Overnight stays cancelled for Similan Islands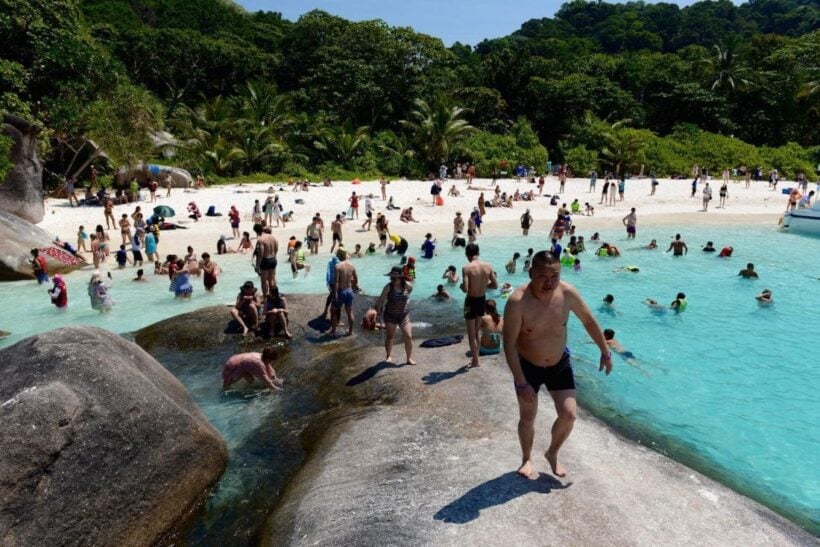 Environmentalists and marine biologists have scored another win for the local eco-system with the closure of the Similan Islands to overnight stays.
Concern over degradation of coral reefs and the marine ecology of the Similan Islands, caused by polluted water discharged into the sea, is prompting the Department of National Parks, Wildlife and Plants Conservation to prohibit overnight accommodation on the islands as of today. And that will be indefinitely.
The order was signed by Mr Tunya Netithammakul, the department head and became effective today.
However, tourists on diving trip will be allowed to stay overnight on the islands provided that they have prior permission from the Similan Islands national park. (No description as to what the requirements necessary to obtain permission for an overnight stay.)
The islands are still open to tourists for daytime visits. The number of tourists visiting the islands is limited at 3,850 a day to prevent overcrowding.


Looking to jettison some items before jetsetting away or chartering a yacht? Look no further than Thaiger Classifieds where you can find and post items, work, property and more for free. Be sure to check out YonderTours for things to do in Thailand and tours across the country.

Read more headlines, reports & breaking news in Phang Nga. Or catch up on your Thailand news.
Italians, Thais and Burmese arrested for illegally fishing in Phang Nga national park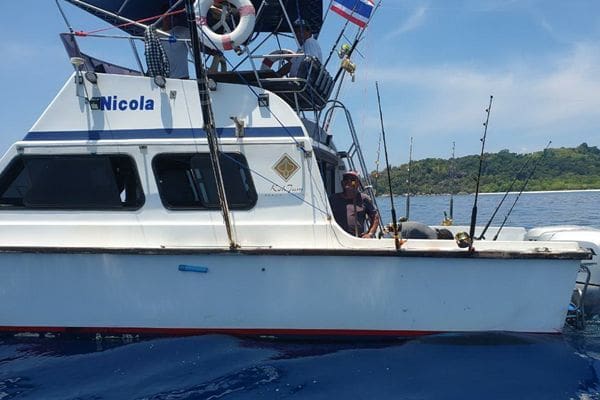 Two Italians, three Thais and a Burmese man have been caught fishing illegally in the Mu Koh Similan National Park area off the Phang Nga coast yesterday. Private fishing is illegal inside the marine national park area.
The head of the Mu Koh Similan National Park Ruamsin Manajongjaroen says that officers were notified that the boat had been spotted catching fish near Koh Yuyong or 'Island 1' inside the national park area.
The speedboat 'Nikola' was located in the national park area. Officials found 46.5 kilograms of fish along with 29 fishing rods and other fishing equipment. Items and fish seized were valued around 2,107,000 baht, including the boat.
Six people have been arrested including two Italians, Claudio Bonfatti and Mario Vincenzo Biccai, both 70 years old. Three Thais were the boat captain, 35 year old Prasert Klasueak, 35 year old Prasert Guansamrong, a tour crew for the fishing company and 52 year old Wichart Damyod. The other person on board was the Burmese boat crew.
They were all taken to Kura Buri Police Station in Phang Nga for further legal action.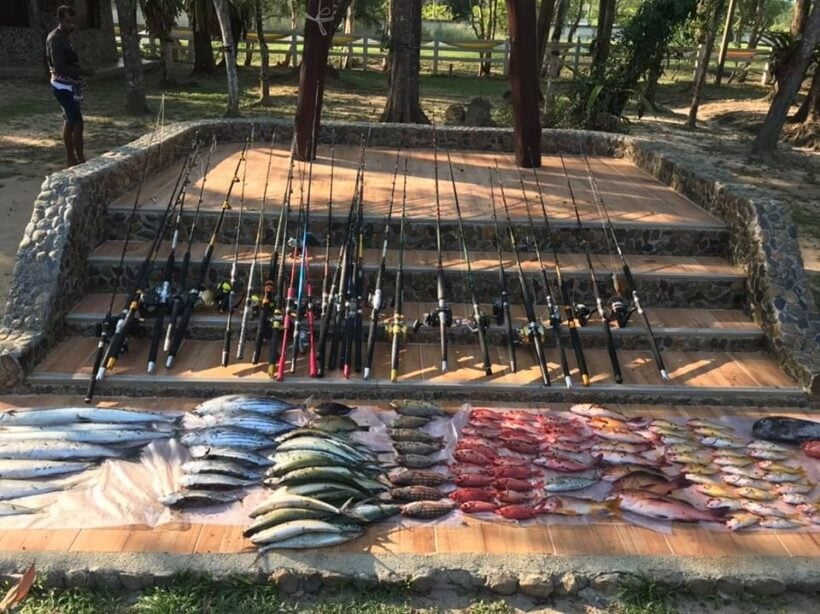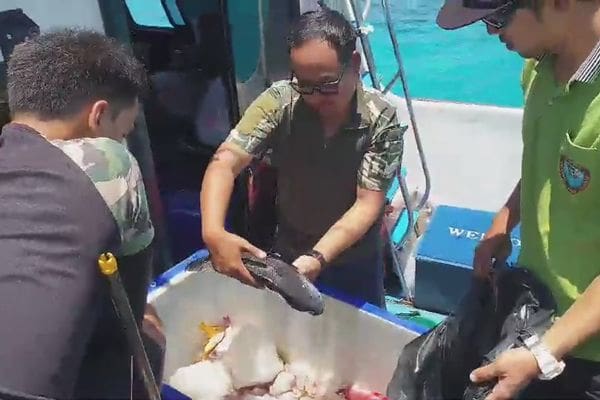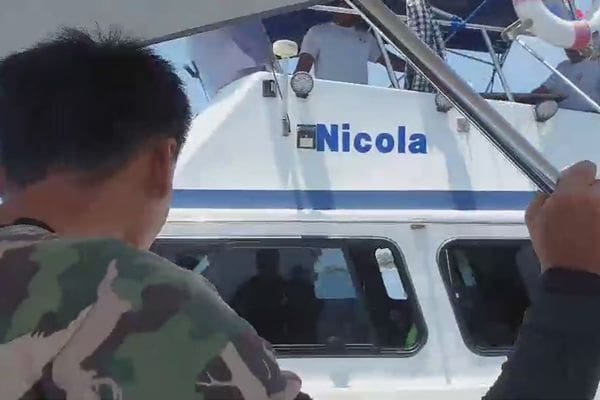 Man charged after stabbing Australian tourist in Phang Nga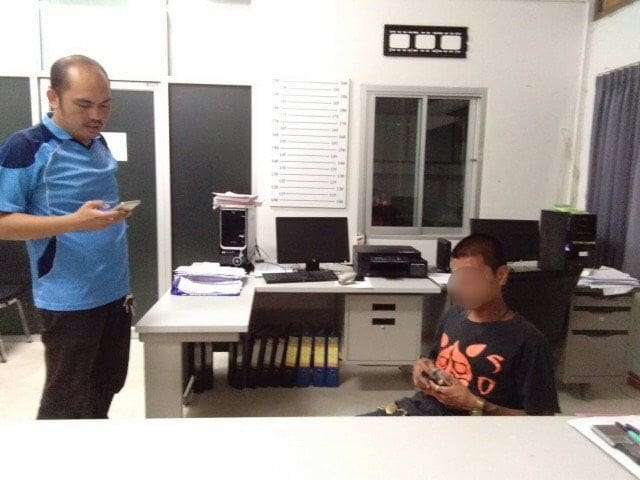 A man has been charged after stabbing an Australian tourist who sustained serious injuries in Phang Nga yesterday.
The Khao Lak Police were notified that the Australian man sustained injuries after being stabbed at a bar in Takua Pa, Phang Nga last evening.
The injured man is 44 year old Australian tourist William Mark Wayne. He was rushed to Takua Pa Hospital where he is now recovering after doctors were able to stem the bleeding. He is currently in a stable condition.
Police say that Mr Wayne was drinking at a bar with male and female Thai friends. The suspect name Chanin 'Tiw' Innarong parked his car in front of the bar.
He walked straight up to one of the woman and told her that he wanted her shirt that she was wearing. (The reason for his demands are not clear at this stage)
She told Chanin that she will give it him later as she couldn't take it off at the time. Thanin insisted that he wanted the shirt. A scuffle developed as the man tried to pull the shirt off her.
Mr Wayne thought that Chanin was violently attacking the woman and tried to jump in to protect her. Chanin was angry and hit out at Mr Wayne, according to the police report. He used a knife to stab Mr Wayne on his right and left arms, stomach and collarbone. After that Thanin sped away.
Police soon after arrested Thanin at a night club in Khao Lak. Police have seized the six inche knife. He was taken to Khao Lak Police Station where he is facing charges of  intent to kill and carrying knife in public without reason.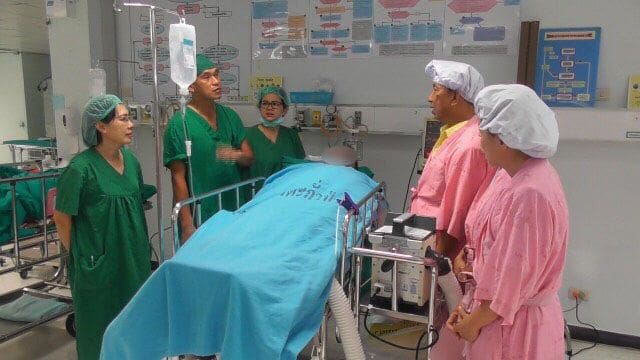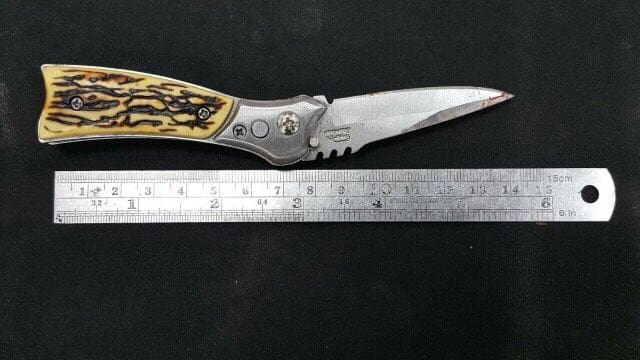 Dolphins playing off Phang Nga – VIDEO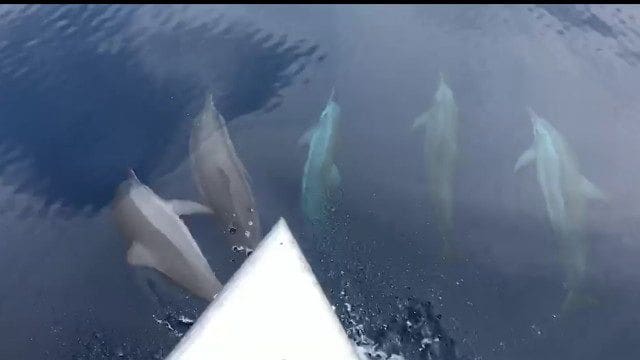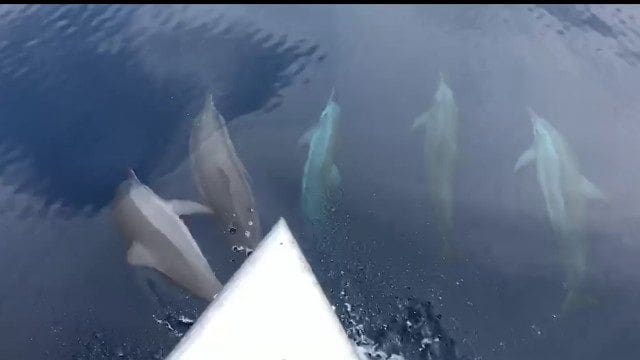 VIDEO/PHOTOS: Wow Andaman
Lots of dolphins have been sighted near the Koh Similan group in Phang Nga.
The Wow Andanman tour manager says, "the tour was on a speedboat with tourists yesterday morning near Koh Similans yesterday. They say they sighted lots of dolphins which were playing around the boat."
Those dolphins were heading to the north at Koh Tachai and Mu Koh Surin. This was the third time this month that we have sighted these wonderful marine creatures. Last time we sighted a False Killer Whale and Bryde's whale.
About ten killer whales have been sited off Koh Similans in the Andaman off the Khao Lak coast this month.
Read more HERE.
สดๆๆ!!! 16-04-19 😱ถ้าสดกว่านี้ ก็คงต้องลงไปถ่ายในทะเลแล้ว🐬🐬 กับฝูงปลาโลมา นับ 100 ตัว ย้ำ นับ 100 ตัว ออกมาโชว์ตัวก่อนถึงเกาะสิมิลันก่อนจบฤดูกาลท่องเที่ยวฝั่งทะเลอันดามัน ใครบอกว่า มาตอนใกล้ๆจบซีซั่น อากาศไม่ดี ไม่จริงๆๆๆ ดังนั้น เก็บเสื้อผ้าใส่กระเป๋ายังทันน๊าทันผู้ชม มาๆๆ เที่ยวทะเลก๊านๆๆๆ ขอบคุณวีดีโอสวยๆจากไกด์ อาร์ตี้ แห่ง ว้าว อันดามัน #wowandaman #similan #หน่วยงานสร้างความสุขนอกชายฝั่ง

Posted by Wow andaman on Monday, April 15, 2019