Koh Samui
French trio admit to trying to scam their insurance company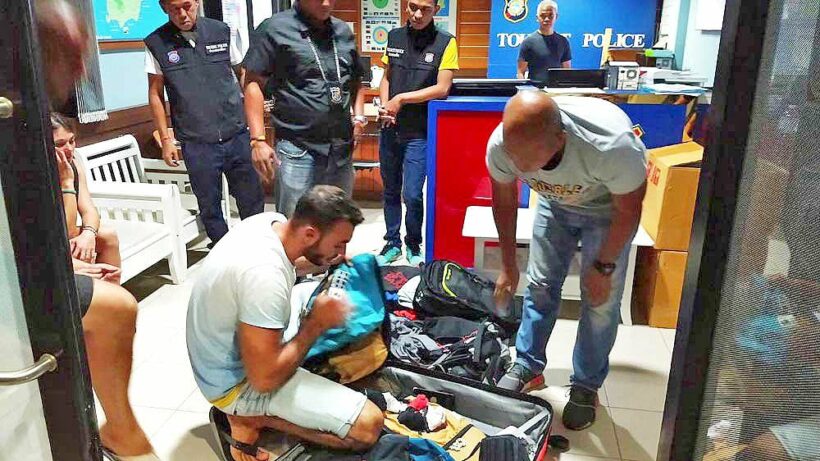 PHOTOS: New TV
Police on Koh Samui report that three French tourists claimed that they were robbed at knife point by five Thai men on three motorcycles after they become lost.
New TV reports that they claimed that everything was stolen from them and the thieves disappeared without a trace.
But they've since been shown to have been lying for the purposes of an insurance scam and now face three years in jail for their deception.
They are 31 year old Priscilla Monga, 25 year old Bryan Dubois and 32 year old Yan Chastel (all names transliterated from Thai language). They are in custody at the island's police station.
They originally told the police that on Wednesday of last week they had taken a song-thaew to a hotel in beachside Lamai and got off at the wrong spot by mistake. They couldn't be precise about where but said they walked down a street and were then robbed at knife point by the Thai men.
Police suspected they may be telling lies because they couldn't say where and exactly when it happened. Subsequent inquiries with song-thaew drivers and others indicated that no one else witnessed the robbery.
The trio were confronted at their hotel and eventually admitted to lying for insurance fraud.
All the missing possessions were found in a room in a hotel next to where they were staying. They could face three years in jail for filing a false report and are currently seeking consular assistance.
SOURCE: New TV