Maya Bay compromise: "We'll meet halfway"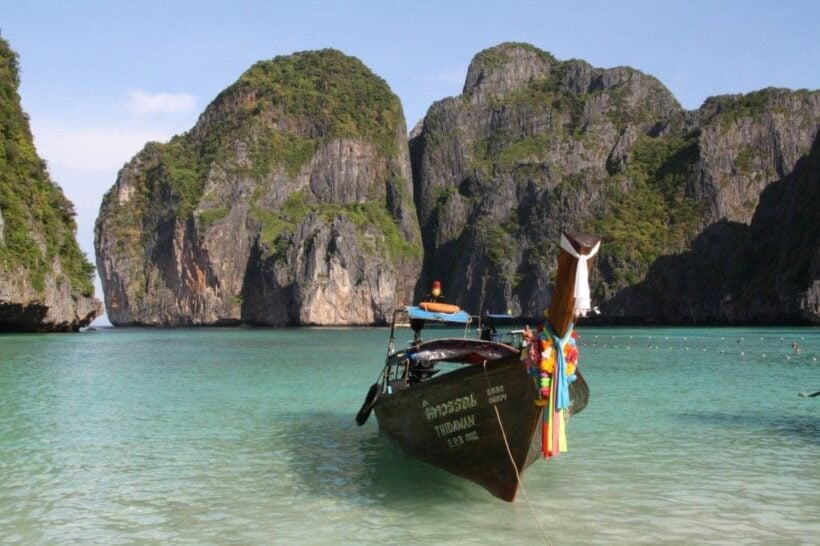 The scientists say Maya Bay must remain closed until it has recovered from the rampant tourist 'love' and protective walkways and new landing piers can be constructed on the other side of Koh Phi Phi Ley. Tour operators say they're going to suffer with the loss of the region's most popular tourist attraction from their daily schedules.
Krabi tourism stakeholders, affected by the closure of Maya Bay, are meeting tomorrow to discuss the next move.
According to Rong Phukaoluan, president of the Krabi Hotel Association, the tourism operators are ready to meet the conservation authority halfway.
"Instead of closing May Bay all year round, we want the authority to consider allowing tourists to the bay during the peak season and close it in April," said Rong.
The peak season lasts from November until February, he said. Usually during the high season, Rong added, 60,000 hotel rooms in Krabi receive visitors. Each year the province welcomes as many as 5 million visitors.
Closing the bay would not only affect tour operators in Krabi but also in Phuket, said Rong. The bay, which is part of Had Nopparat Tara-Mu Koh Phi Phi National Park in Krabi, is halfway between the two provinces.
And the bay receives as many as 600 speedboats from the two provinces combined daily, he said.
In Krabi there are about 60,000 rooms, but in Phuket there are many hundreds of thousands, he said.
Rong said Chinese tour groups often book a night at Phuket before going to Maya Bay. However, Phuket's tourism this year looks even grimmer than Krabi, considering the Maya Bay closure, the recent boat tragedy and an unpleasant incident at the airport, he said.
The boat tragedy, which happened off Phuket Island, claimed 47 lives, mainly Chinese tourists, while the airport incident involved an airport guard, who slapped a Chinese tourist.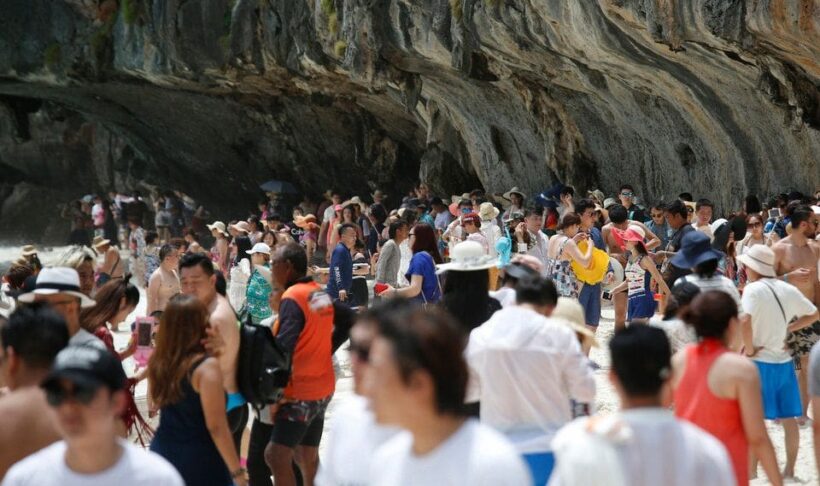 Looking to jettison some items before jetsetting away or chartering a yacht? Look no further than Thaiger Classifieds where you can find and post items, work, property and more for free.

Read more headlines, reports & breaking news in Krabi. Or catch up on your Thailand news.
PM visits Finnish boy attacked by dogs in Krabi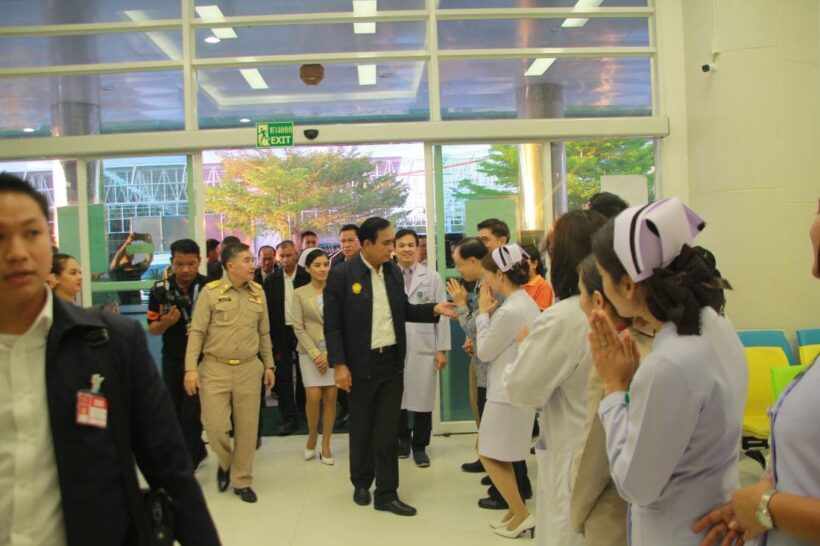 Thailand PM Prayut Chan-o-cha yesterday paid a visit to a five year old Finnish boy who was attacked by stray dogs at Ao Nong beach on Wednesday late afternoon.
Read more about the attack HERE.
The young Finnish boy, savaged by a pack of dogs living on the beach, continues to recover at the Krabi Nakarin International Hospital. Krabi's Governor visited him at the hospital yesterday to present gifts and meet the boy's father. The boy is recovering well according to doctors.
Krabi Livestock officials went to Ao Nang Beach to catch the stray dogs that have been bothering some tourists recently, according to reports.
And then yesterday afternoon, during a scheduled visit to Krabi and Samui, the Thai PM Prayut Chan-o-cha also took time out of his schedule to visit the boy at the hospital.
The PM thanked locals and foreign tourists who helped the boy immediately after the attacks and urged people to do not feed stray dogs.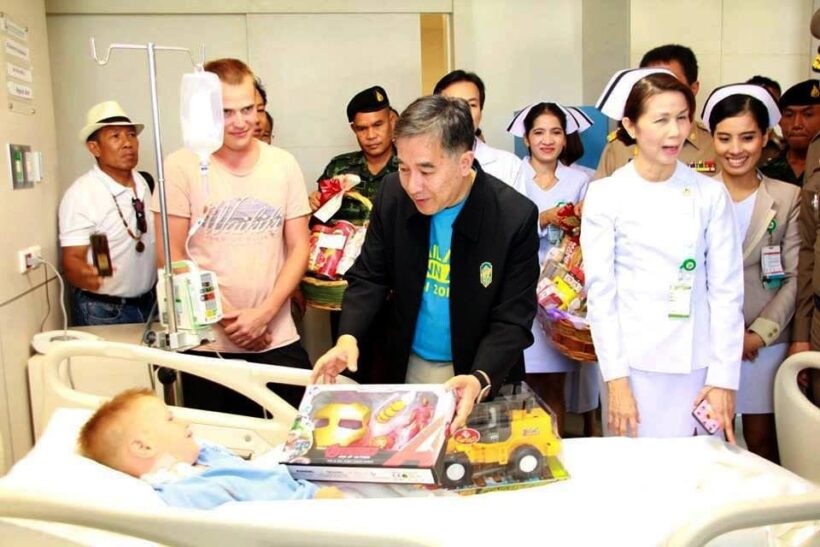 Five year old Finnish boy mauled by dogs at Krabi Beach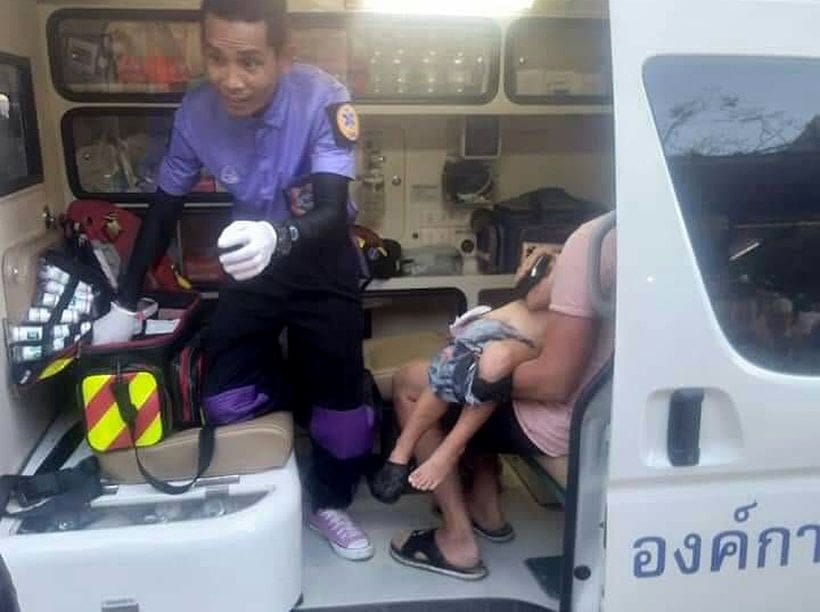 A five year old Finnish boy has been seriously injured after being attacked and mauled by a pack of dogs at Ao Nang Beach in Krabi.
Rescue workers at Ao Nang were notified of the incident at 6.30 last night. Rescue workers arrived to find the Finnish boy in distress and crying out with pain.
The boy's father was already carrying boy from the beach seeking help. Bite wounds were found all over the boy's body. He was taken to Krabi Nakarin International Hospital.
The boy's father says he and his two children were heading up from the beach when about 5 dogs started attacking his five year old son. Locals ran to help and chased the dogs away.
One of beach vendors says that dogs have been biting many tourists at the beach. Most of them are children aged around 4 – 8 year old.
A seven year old boy was seriously injured after being attacked and mauled by a group of dogs near Sarasin Bridge in Phang Nga last month.
Read more about that attack HERE.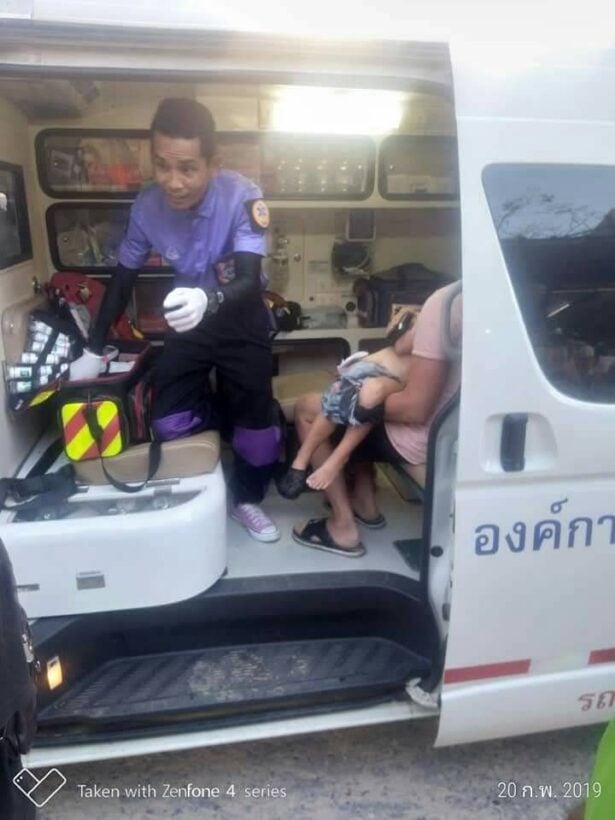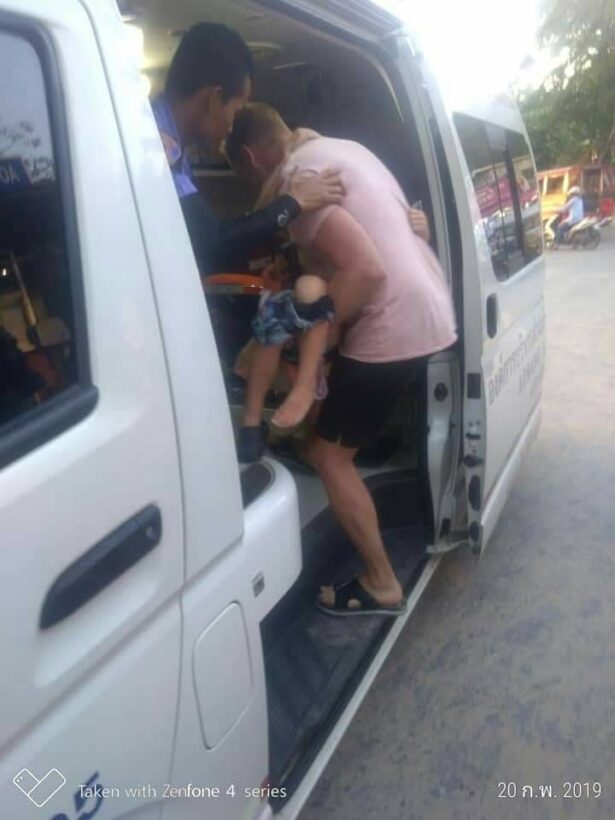 Baby Risso's Dolphin rescued at Railay Beach in Krabi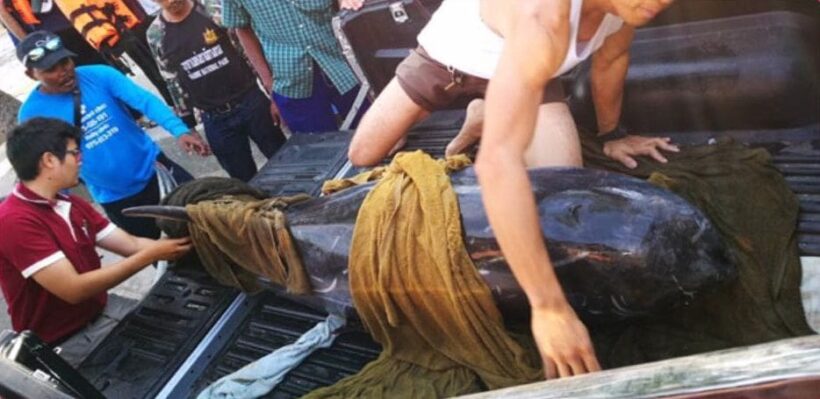 PHOTO: DMCR
A baby Risso's Dolphin has been rescued after being found on Railay Beach in Krabi on Sunday.
Officials at the Department of Marine and Coastal Resources (DMCR) were notified that the baby dolphin was found of the east end of Railay Beach.
The DMCR says that the species is a baby Risso's dolphin. This one is 250 centimetres long and weighs about 100 kilograms. The dolphin was weak and unable to swim by itself.
Wounds have been found around its head which marine staff believe was caused from being battered as it washed up onto the beach by waves.
The dolphin was taken to the Phuket Marine Biology Centre (PMBC) where it's receiving love, attention and further treatment.
Risso's dolphin is the only species of dolphin in the genus Grampus. It is commonly known as the Monk dolphin among Taiwanese fishermen. Some of the closest related species to these dolphins include: pilot whales, pygmy killer whales, melon-headed whales, and false killer whales.