Top 10 ways to cope with the humidity in Thailand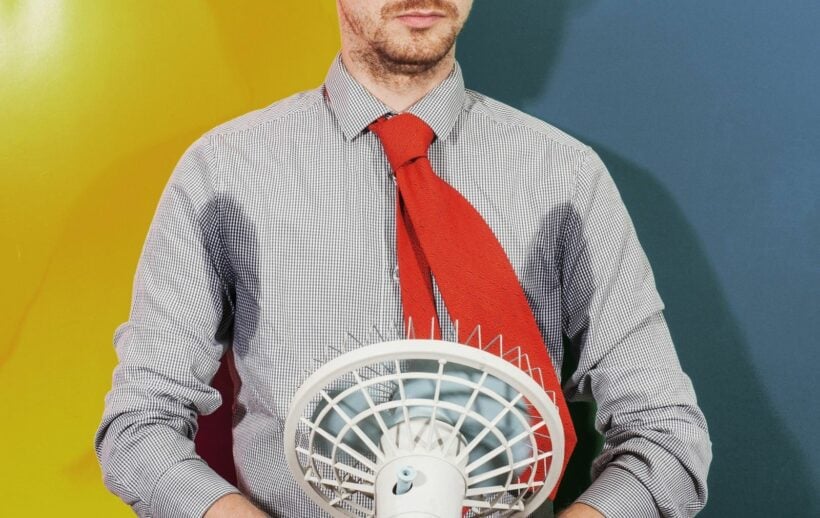 It's humid most of the year in Thailand. In the southern areas, during the 'wet season', it's hot and humid all the time. You will sweat, a lot. Or in the case of ladies, you will perspire. Plenty of showers and common sense are your best simple advice. You WILL get used to it after a month or so and probably never worry about it again. In the meantime, here's the Top 10 ways to do something about it…
1. Drink plenty of water
Drink lots of (bottled) water. Don't drink out of the taps, even in the fanciest of hotels. Drinking lots of water will keep you hydrated and help you avoid headache, nausea and dizziness. If you come from a cooler climate you will find yourself needing to drink at least twice as much as you did before. (The Thaiger suspects that the water supply in many built up areas is probably potable these days – the 'don't drink the tap water' story has been around for three decades. But be safe and drink the bottled water, it's very cheap in Thailand.)

2. You need more salt than usual
…but most Thai food has plenty of salt already. When sweating you lose a lot of salt in the form of sweat. Just eating a few Thai meals each day will provide you with all the salt you need. But the evils of adding extra salt aren't quite as evil when living in Thailand.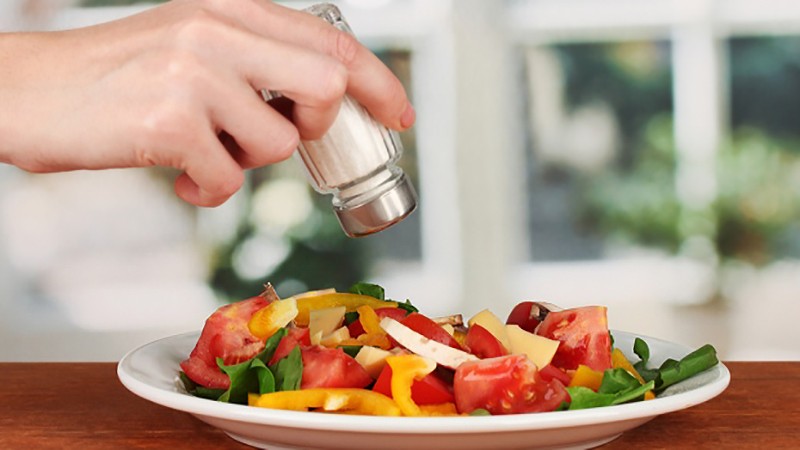 3. Wear loose fitting clothing made from natural fibres
Most of the time you're only going to be wearing a single layer. Go for light colours and natural fabrics like cotton and linen. You will almost never wear a jacket or need a tie. Ladies, think 'hot summer days'. Here's your excuse to wear one of those outrageous tropical print shirts. But don't feel too inclined to get your gear off – the Thai's don't appreciate TOO much skin – respect the local customs regarding skimpy clothing. Speaking of your clothes, beware closing the wardrobe door in the wet season. Without air circulation, after even less than a week, you'll open to wardrobe doors to a sea of black mould. Just leave them open.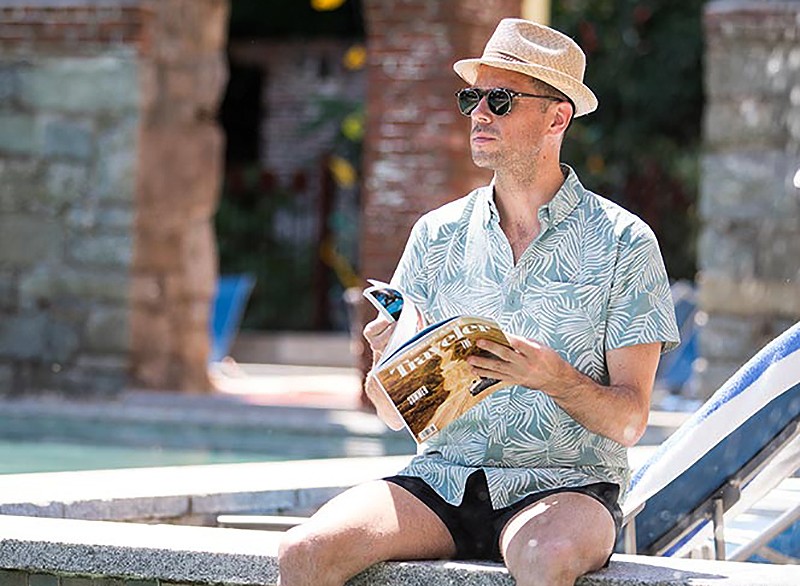 4. Exercise first thing in the morning or last thing at night
Don't exercise in the middle of the day unless you're insane. The heat of the day is best spent shopping, inside an air-conditioned office or as a siesta time. Go for a swim, take a nap. If you do need to be outside refer Item 3! All the running events (getting increasingly popular around Thailand) are held around 4 or 5 am. Get the idea? Take a bottle of water with you and drink more than you might usually drink during your exercise.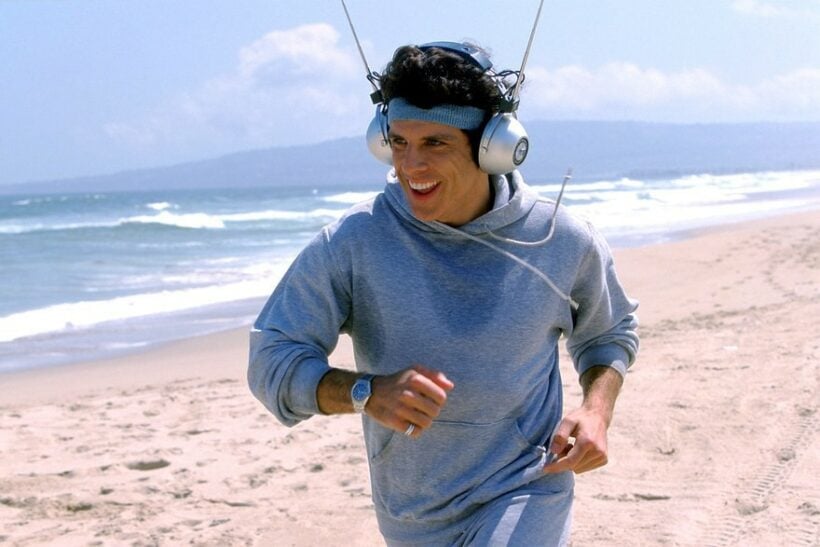 5. Wear a hat
Hats can be fashionable but in Thailand they're also very functional. A hat will stop sweat dripping down your face and prevents the sun hitting you directly on your head, face or eyes. Sunglasses are also very important to protect your eyes from damaging UV. They also tell your brain that it's not quite as bright as it actually is. Shade, generally, is worth pursuing as standing out in the sun, at any time, can really drain your energy and dehydrate you faster. Although the sun light isn't particularly intense, it is hot, hot, hot when added to the humidity level.

6. Take your time – sabai, sabai
There's no need to rush – adjust to a slower pace. Do what the locals do. Thais rarely rush around and tend to manage their pace to the levels of the heat and humidity. Rushing around will just heat up your body temperature and expose your body to heat-stress. Sabai, sabai (relax!)

7. Avoid air-conditioning, if you can
OK, it's hot, we get it, but AC will likely cause your body even more stress if you spend all day in an air-conditioned room. Seek out cool places, sure, but try a fan, sitting in a cool breeze or under a tree. AC will really dry your air passages and your skin. For sleeping turn on the AC for an hour before you go to bed then use the ceiling fan (or a floor fan) for the rest of the night. Very few locals, even expats, will use AC for sleeping.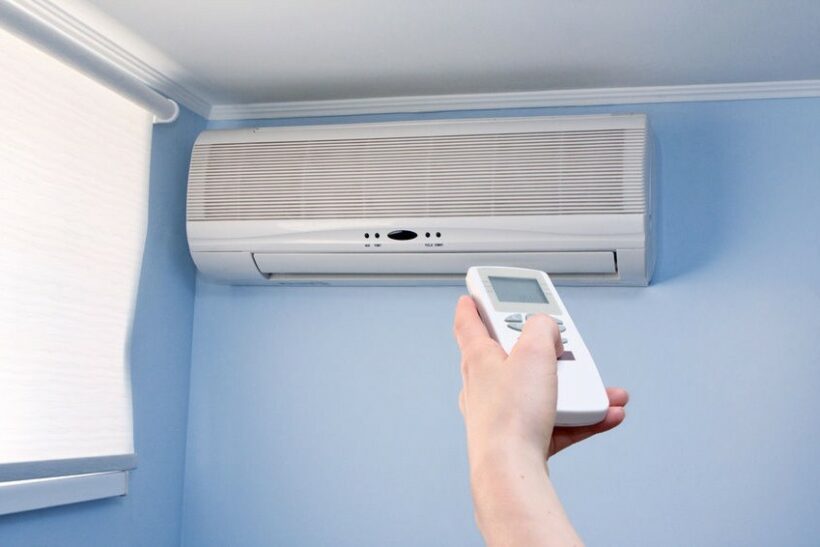 8. When in Rome, do as the Romans do
When it Thailand, watch the locals. They're not running around the streets in the middle of the day and enjoy many showers during the day as well. Turn down the hot water when you head to the shower. Many Thais don't even have hot water connected to their shower. Why bother? Especially if you live in the southern areas where the running water is quite warm, like the tropicals seas. A cold-water shower a few times a day will help keep you cool and refreshed. After showering it's a good precaution to use some talcum powder in the 'nether regions' as sweat build-up and bacteria will thrive in a humid climate, sometime leading to rashes and itching. Nasty!

9. Mop up the sweat
You will sweat. Your body needs to sweat to help maintain your body temperature. A damp towel carried around in a plastic bag will be a perfect way to wipe your face, neck or hands from time to time. Some of us perspire more than others but there's no problem in mopping up the perspiration from time to time – you're not the only one sweating you know.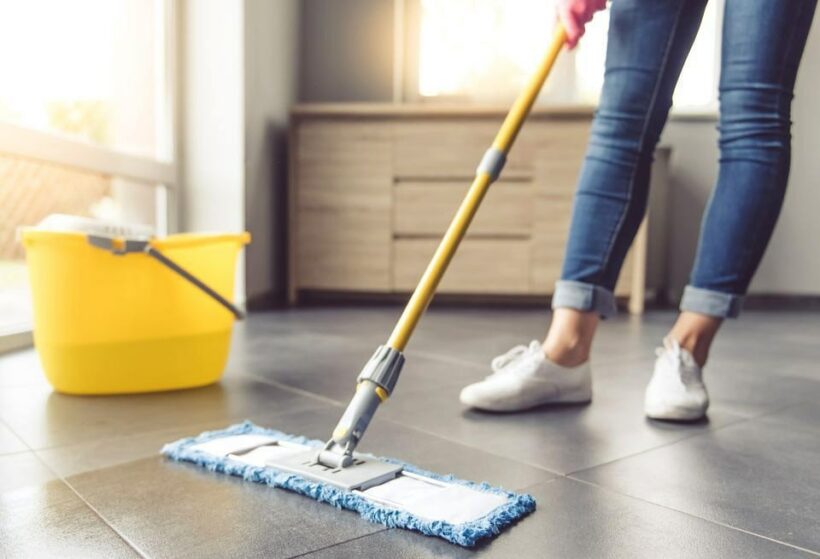 10. Eat healthy, light food
Lighter, less stodgy food is going to make your body work less to digest and keep you feeling a lot cooler and refreshed. Local fresh fruit and salads should be included in a humid-climate diet. Some of the Thai spicy dishes can be quite light as well but maybe keep off the heavier curries until the evening. Coconut water is available everywhere, cheap and very refreshing. You also have the prefect excuse for an ice-cream too!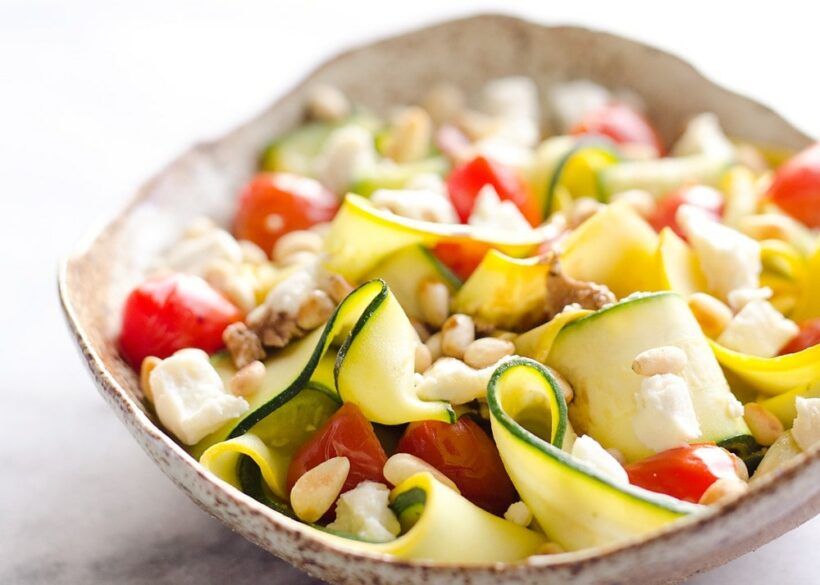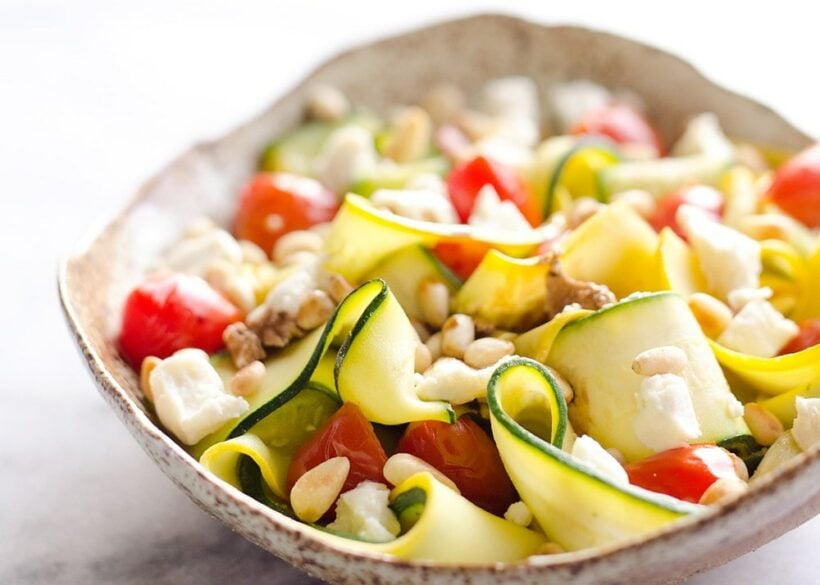 Find more Thai Life top 10s and top 10s in Thailand on The Thaiger.
Thong Dee, the Kathu Brasserie loved by foodies and Phuket locals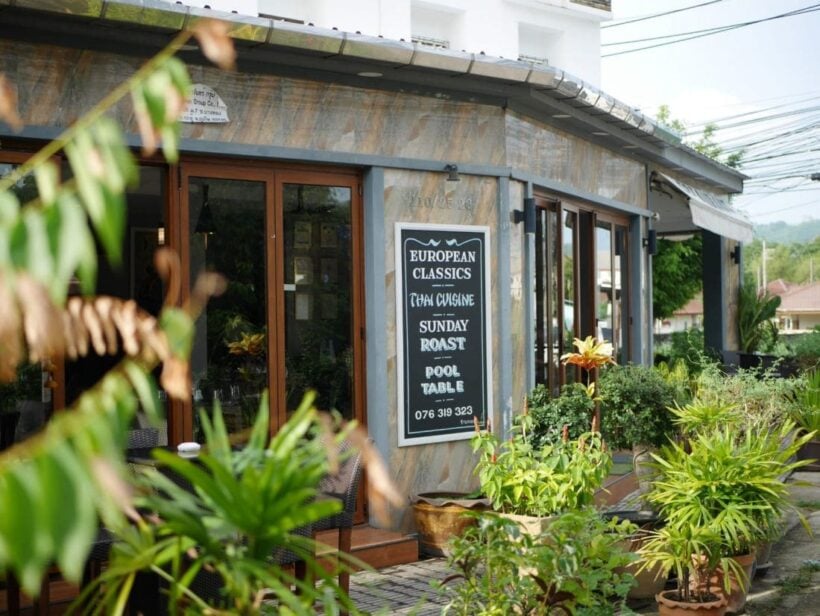 The Thaiger was invited to a special 'taster' at one of our favourite restaurants on the island of Phuket, Thong Dee. As usual, the food spoke for itself – no fuss, classy, so so tasty, eclectic. The Thaiger was a guest of the hosts Patrik and Ponchan for the evening.
Thong Dee – The Kathu Brasserie, located in Kathu in a quiet soi less than 15 min drive from Patong or Phuket Town has become a popular go-to foodie destination, away from the hustle and bustle of Phuket. The atmosphere at Thong Dee is certainly friendly and relaxed but also chic and stylish. The restaurant offers open-air dining where locals and visitors comfortably sit and watch the tiny world of Kathu go by.
The restaurant is currently ranked #1 on TripAdvisor (April 2019), undoubtedly a favourite for foodies looking for quality in a breezy brasserie which doesn't burn their wallets. But the journey to finding this perfect balance was certainly not a smooth one.
Established on the 25th December 2010, married couple Patrik Lundgren, from Sweden, and Phonchan Chiarram, originally from the Buriram province, opened "Thong Dee Restaurant & Bar", literally meaning "Good Gold" in Thai, a colloquial expression that better translates as "Good Quality".
Thong Dee began as only a dream for the two. Phonchan already owned her own bar at only 21 and Patrik always considered himself a devout foodie. He was the one to make the bold decision to become restaurateurs. With the help of Patrik's mother, the couple, with their love for F&B and strong entrepreneurial spirit, made that dream into reality.
"I consider myself a genuine foodie and always had a huge passion for food. I rather have a big bill from a fabulous restaurant then a trendy nightclub" – Patrik
Phonchan never had any formal training as a Chef but with Patrik's belief in her skills and Patrik's mother's training, Phonchan started in her own restaurant as the cook. Here she not only had the opportunity to develop her delicious family recipes but began experimenting with Western and European cuisine.
The menu opened with 80 % percent Thai food until Patrik realised it was an already over-saturated market. "We had to be different from that "green curry" you can eat anywhere in Phuket". Over the next 6 years the restaurant went through huge changes, both in layout and in menu.
Through the first stages, they enlisted the talents of André, a young chef who worked in France & Scandinavia at Michelin fine dining establishments, most notably, at Restaurant Kiin Kiin in Copenhagen. It was from him that Phonchan learned the fundamentals of fine dining, such as mise en place and creating stocks and sauces.
"He also taught me about the art of plating and classic dishes from French cuisine as well as fusion creations" – Phonchan
In 2016 they partnered up with an experienced Irish chef, from whom they learned about the strict operations of running a restaurant and creating a positive flow in the kitchen.
"He also taught me a lot form the European and English kitchen, such as the Sunday roasts, chicken liver parfait and desserts" – Phonchan.
The couple found their groove through their own culinary explorations, research and development combined with the knowledge of experienced chefs.
"…almost all of the dishes on our menu are different from how I learned from the start, both in Thai cuisine and European. I discovered in the world of cooking, all dishes can be made from the chef's own interpretation." – Phonchan
Patrik describes the cuisine at Thong Dee in detail as – "European with French, English & Swedish influences in addition to authentic Thai dishes with premium main ingredients."
You will find Patrik at the front of house being the charismatic host, paying close attention to detail and customers' every need. Thong Dee's client's range from local expat families and friends looking for a taste of home, and tourists looking for finer Thai food and good wines to match. Thong Dee has also become a favourite spot for local F&B industry management staff.
People flock from around the Island and even globally to experience Phonchan's signature Thai duck dishes, even stews and Swedish meatballs. The also offer ever-changing weekly specials. Their Sunday Roast is also a drawcard, that attracts playful groups and families looking for a wide variety of succulent roast meats.
In the future, Thong Dee are considering to expand into Phuket Town, where the offering will be much more focused on classic European Brasserie cuisine, with starters, salads and steaks and a high value wine list and of course, the same friendly service in a stylish and relaxed atmosphere.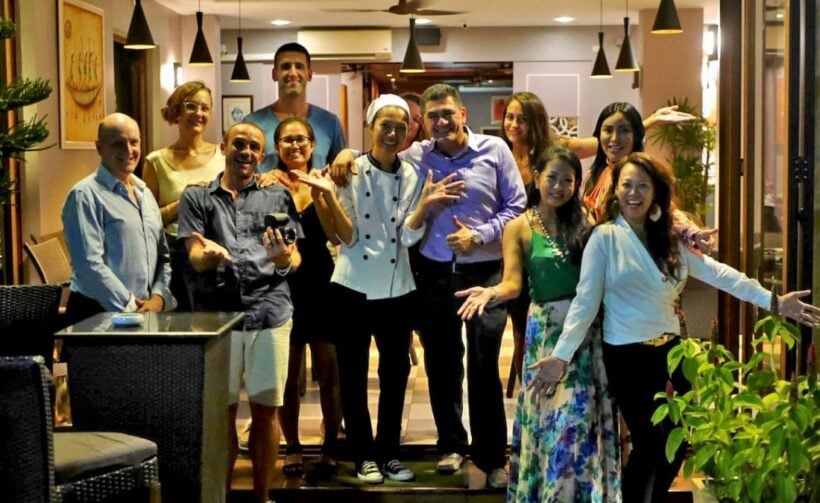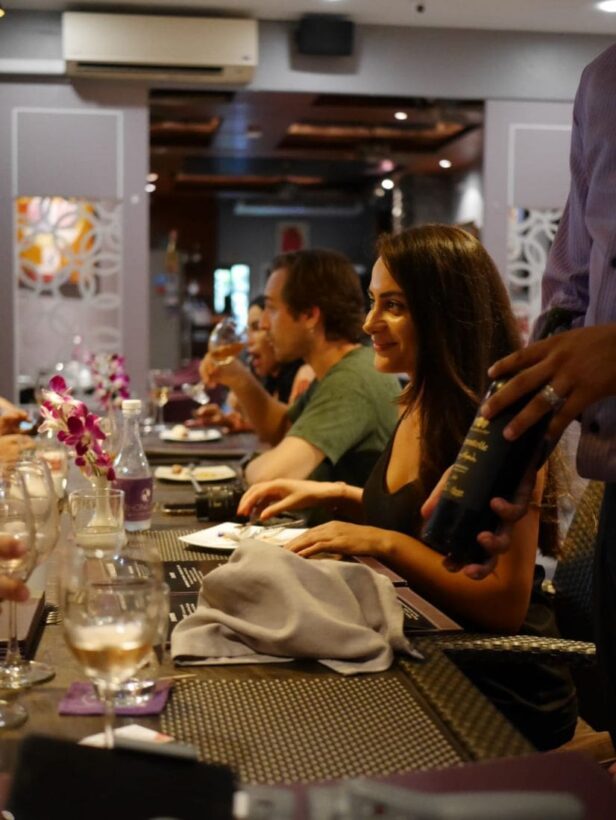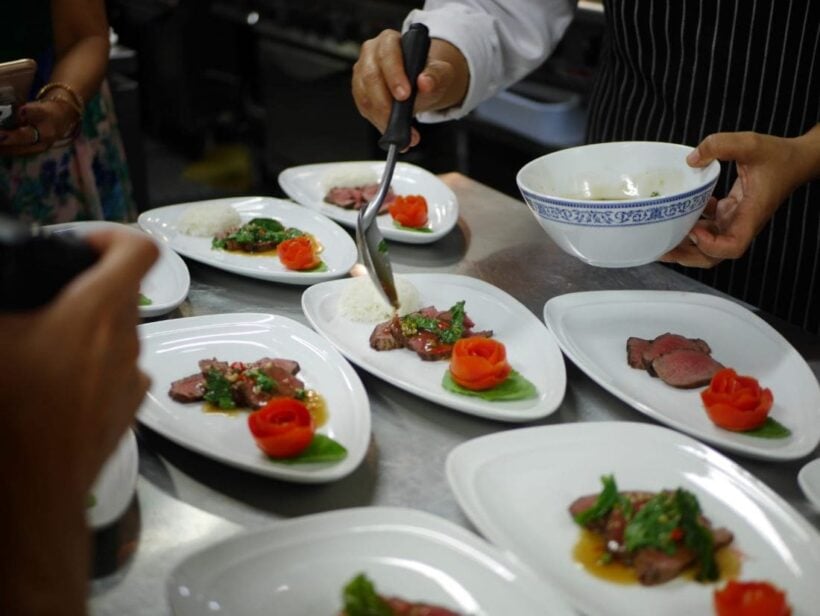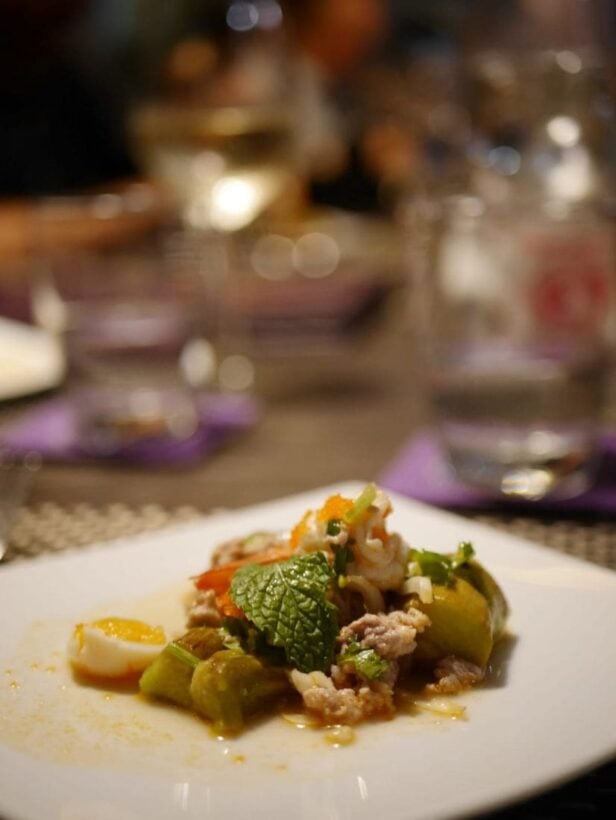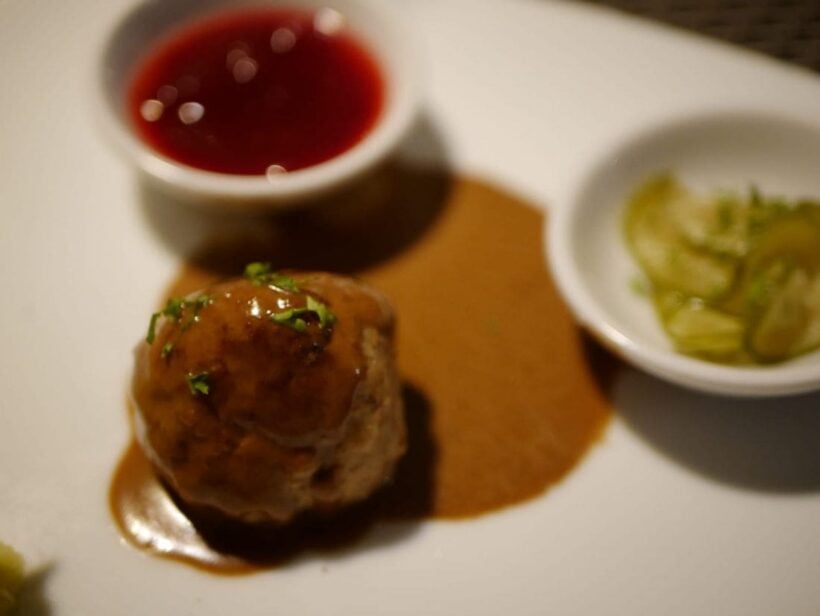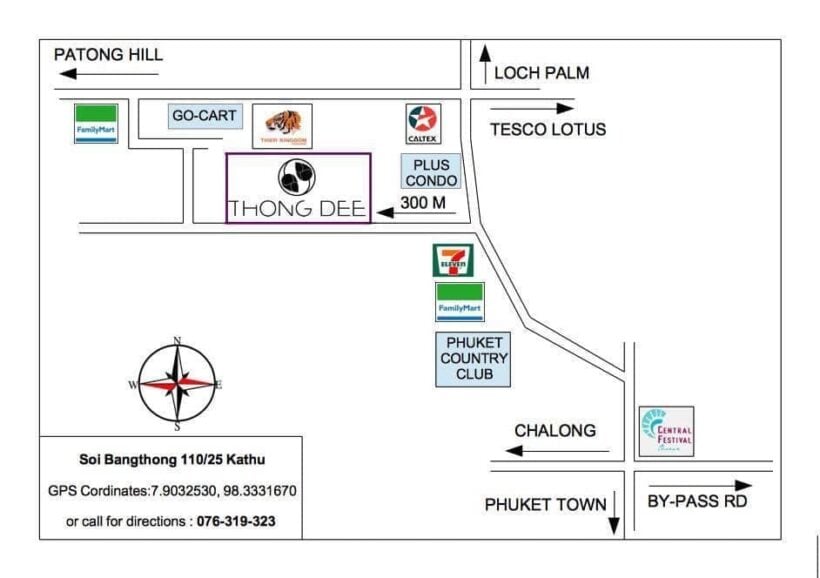 Reservations now open for 'Twinpalms MontAzure' with enticing promotions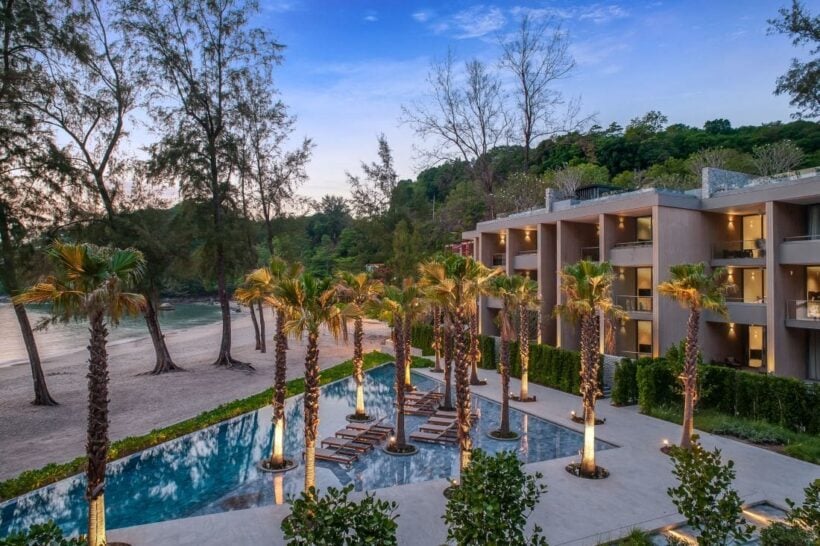 Celebrate the grand opening of Phuket's newest beachside hotel by booking now to snap up fantastic deals. Twinpalms MontAzure in Kamala is offering irresistible packages ideal for both short and long-haul getaways for those who book directly from their website.
Guests may choose to enjoy three nights and pay for just two and for those who are looking to book a longer holiday, stay for six nights and pay only three on all Penthouses and Suite types. Guests may book from now until November 30, 2019, for stays from July 1 to 19 December 2019.
The latest addition to the Twinpalms Hotels & Resorts portfolio is set directly on Kamala Beach, on Phuket's popular west coast and will welcome its first guests in July 2019. A member of Small Luxury Hotels of the World, the boutique beach hotel offers beautifully appointed Penthouses and Private Pool Suites and a collection of stunning Suites.
Suites range in size from 70m2 to splendid Penthouses with private pools and sea views boasting large living spaces of up to 300m2. Guests will also enjoy using a lap pool or an infinity pool offering views of the Andaman sea.
Adding to the collection of fantastic places to be on Phuket, Twinpalms MontAzure will launch its beachside restaurant and lounge, 'Shimmer', with uninterrupted sea views. Shimmer restaurant will serve vibrant and tasty food with an Asian focus, delicious and creative cocktails, and a great wine list, all served with the customary gusto and flair expected from the Twinpalms brand.
Designed by Martin Palleros, following the original Twinpalms concept and style, of utilising Phuket's beautiful landscape, Martin has allowed the design to maximise the sea views from most of the Suites and areas within the buildings, whilst also ensuring the preservation of the views of the mountainside from other perspectives.
Guests of Twinpalms MontAzure also have access by complimentary transport to the brand's other dining and entertainment destinations, taking full advantage of the three beautiful beaches Twinpalms has a presence on.
HQ Beach Lounge, a few steps away on Kamala Beach, Catch Beach Club, Catch Junior and Palm Seaside, located on Bang Tao Beach and of course, the flagship resort, Twinpalms Phuket is just a few steps from Surin Beach.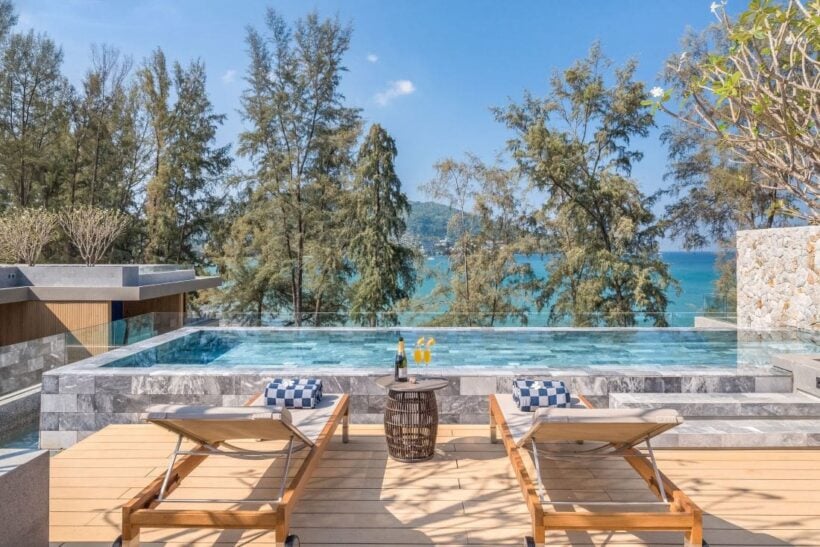 Third runway for Suvarnabhumi Airport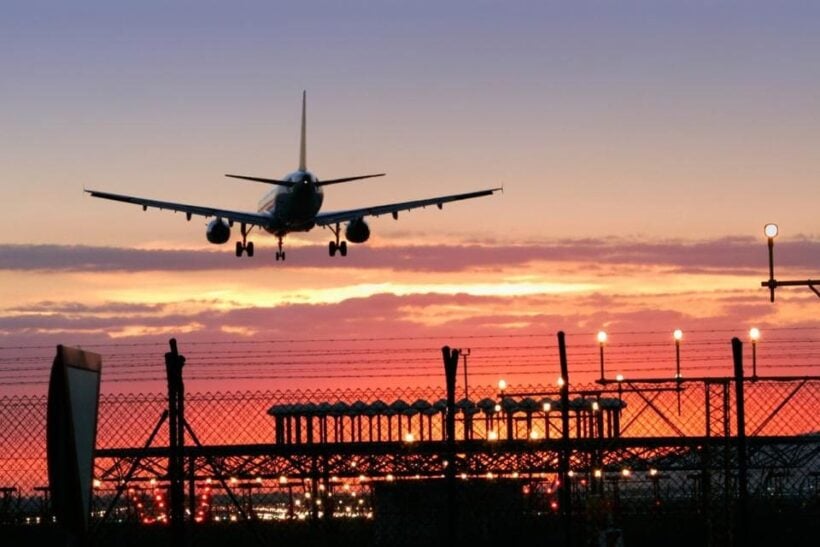 The Thai cabinet yesterday approved the construction of a third runway at Suvarnabhumi International Airport as part of the country's ambition to become the aviation hub of ASEAN.
The 21.7 billion baht project will increase the combined capacity of Suvarnabhumi international airport's runways to 94 arrivals and departures per hour from the current 64, said Lt-Gen Weerachon Sukonthapatipak, deputy government spokesman.
Suvarnabhumi Airport (aka. BKK) was opened in 2006 as Bangkok's second airport. Initially it replaced the tired Don Mueang Airport but Don Mueang was later revamped as a low-coast airport to service the growing traffic demands.
Meanwhile Suvarnabhumi Airport was, and still is, operating above its designed capacity. An earlier bid to build a third terminal has been mired in controversy and is currently shelved pending a new brief from Airports of Thailand with a new round of design bids called for in the future.