Top 10 ways to cope with the humidity in Thailand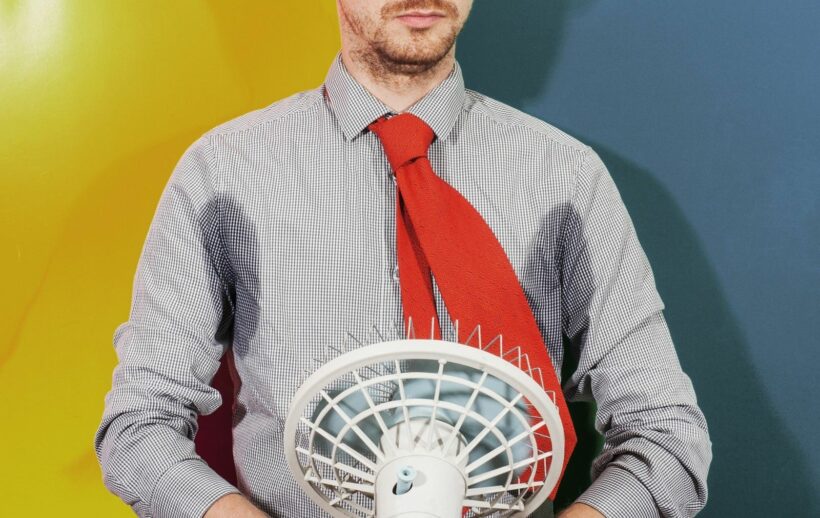 It's humid most of the year in Thailand. In the southern areas, during the 'wet season', it's hot and humid all the time. You will sweat, a lot. Or in the case of ladies, you will perspire. Plenty of showers and common sense are your best simple advice. You WILL get used to it after a month or so and probably never worry about it again. In the meantime, here's the Top 10 ways to do something about it…
1. Drink plenty of water
Drink lots of (bottled) water. Don't drink out of the taps, even in the fanciest of hotels. Drinking lots of water will keep you hydrated and help you avoid headache, nausea and dizziness. If you come from a cooler climate you will find yourself needing to drink at least twice as much as you did before. (The Thaiger suspects that the water supply in many built up areas is probably potable these days – the 'don't drink the tap water' story has been around for three decades. But be safe and drink the bottled water, it's very cheap in Thailand.)

2. You need more salt than usual
…but most Thai food has plenty of salt already. When sweating you lose a lot of salt in the form of sweat. Just eating a few Thai meals each day will provide you with all the salt you need. But the evils of adding extra salt aren't quite as evil when living in Thailand.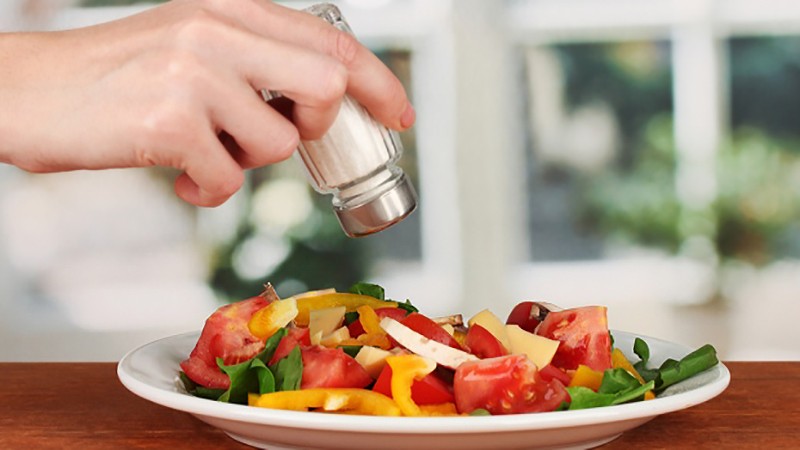 3. Wear loose fitting clothing made from natural fibres
Most of the time you're only going to be wearing a single layer. Go for light colours and natural fabrics like cotton and linen. You will almost never wear a jacket or need a tie. Ladies, think 'hot summer days'. Here's your excuse to wear one of those outrageous tropical print shirts. But don't feel too inclined to get your gear off – the Thai's don't appreciate TOO much skin – respect the local customs regarding skimpy clothing. Speaking of your clothes, beware closing the wardrobe door in the wet season. Without air circulation, after even less than a week, you'll open to wardrobe doors to a sea of black mould. Just leave them open.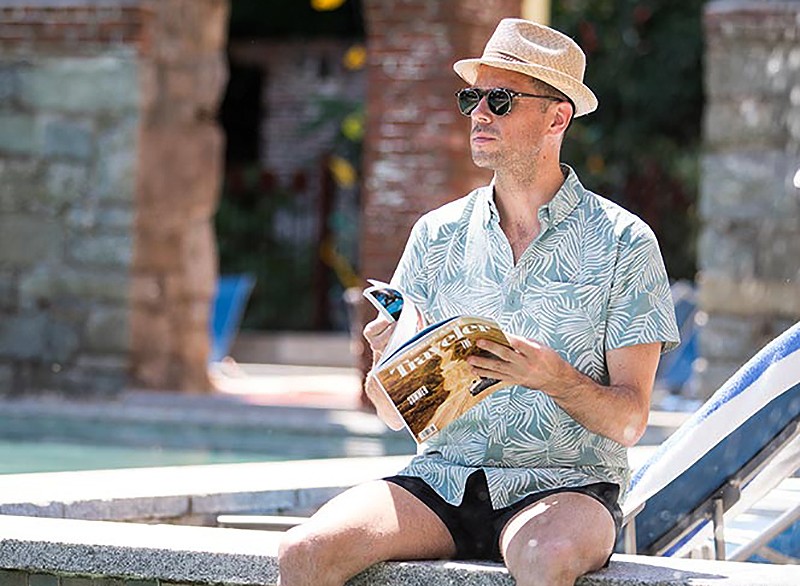 4. Exercise first thing in the morning or last thing at night
Don't exercise in the middle of the day unless you're insane. The heat of the day is best spent shopping, inside an air-conditioned office or as a siesta time. Go for a swim, take a nap. If you do need to be outside refer Item 3! All the running events (getting increasingly popular around Thailand) are held around 4 or 5 am. Get the idea? Take a bottle of water with you and drink more than you might usually drink during your exercise.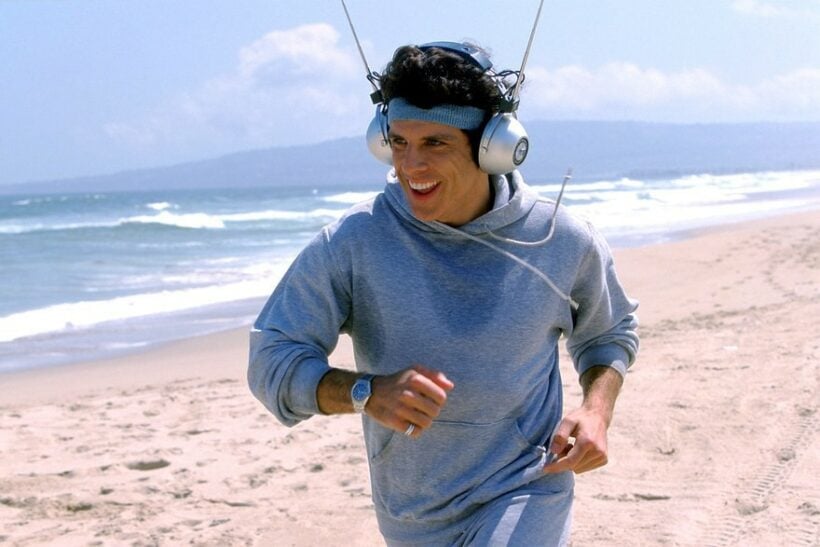 5. Wear a hat
Hats can be fashionable but in Thailand they're also very functional. A hat will stop sweat dripping down your face and prevents the sun hitting you directly on your head, face or eyes. Sunglasses are also very important to protect your eyes from damaging UV. They also tell your brain that it's not quite as bright as it actually is. Shade, generally, is worth pursuing as standing out in the sun, at any time, can really drain your energy and dehydrate you faster. Although the sun light isn't particularly intense, it is hot, hot, hot when added to the humidity level.

6. Take your time – sabai, sabai
There's no need to rush – adjust to a slower pace. Do what the locals do. Thai's rarely rush around and tend to manage their pace to the levels of the heat and humidity. Rushing around will just heat up your body temperature and expose your body to heat-stress. Sabai, sabai (relax!)

7. Avoid air-conditioning, if you can
OK, it's hot, we get it, but AC will likely cause your body even more stress if you spend all day in an air-conditioned room. Seek out cool places, sure, but try a fan, sitting in a cool breeze or under a tree. AC will really dry your air passages and your skin. For sleeping turn on the AC for an hour before you go to bed then use the ceiling fan (or a floor fan) for the rest of the night. Very few locals, even expats, will use AC for sleeping.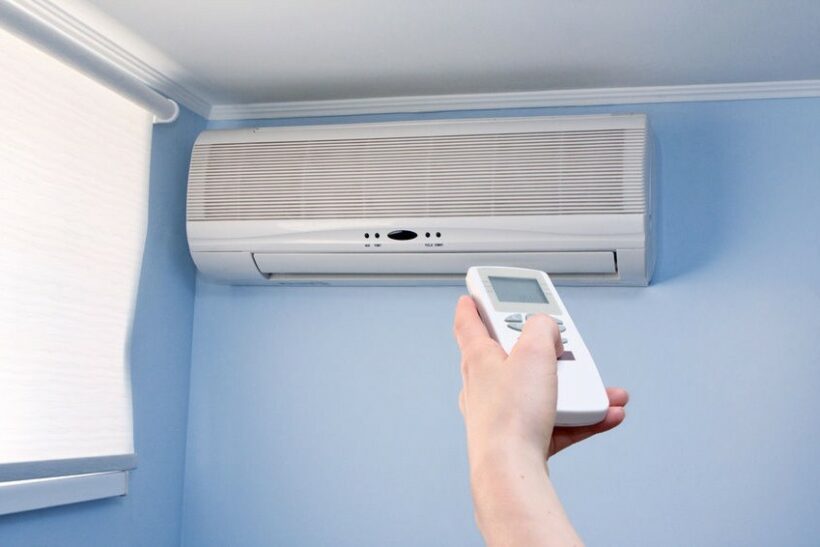 8. When in Rome, do as the Romans do
When it Thailand, watch the locals. They're not running around the streets in the middle of the day and enjoy many showers during the day as well. Turn down the hot water when you head to the shower. Many Thais don't even have hot water connected to their shower. Why bother? Especially if you live in the southern areas where the running water is quite warm, like the tropicals seas. A cold-water shower a few times a day will help keep you cool and refreshed. After showering it's a good precaution to use some talcum powder in the 'nether regions' as sweat build-up and bacteria will thrive in a humid climate, sometime leading to rashes and itching. Nasty!

9. Mop up the sweat
You will sweat. Your body needs to sweat to help maintain your body temperature. A damp towel carried around in a plastic bag will be a perfect way to wipe your face, neck or hands from time to time. Some of us perspire more than others but there's no problem in mopping up the perspiration from time to time – you're not the only one sweating you know.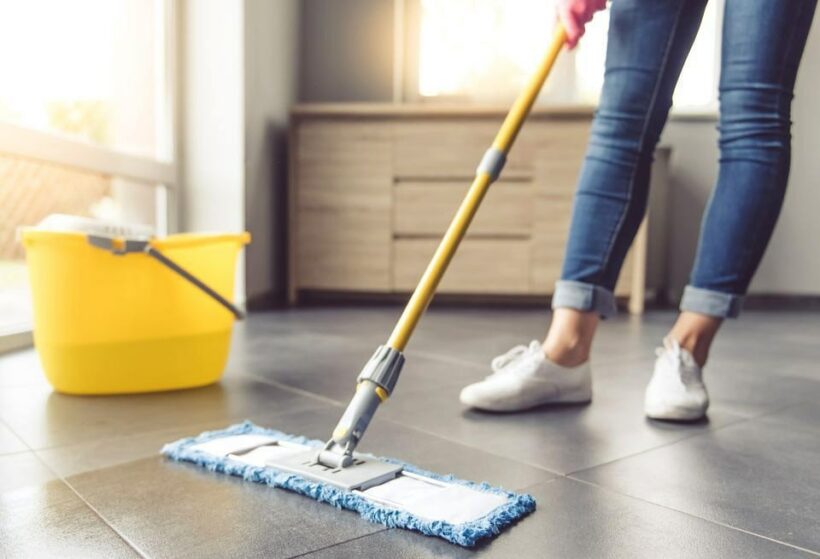 10. Eat healthy, light food
Lighter, less stodgy food is going to make your body work less to digest and keep you feeling a lot cooler and refreshed. Local fresh fruit and salads should be included in a humid-climate diet. Some of the Thai spicy dishes can be quite light as well but maybe keep off the heavier curries until the evening. Coconut water is available everywhere, cheap and very refreshing. You also have the prefect excuse for an ice-cream too!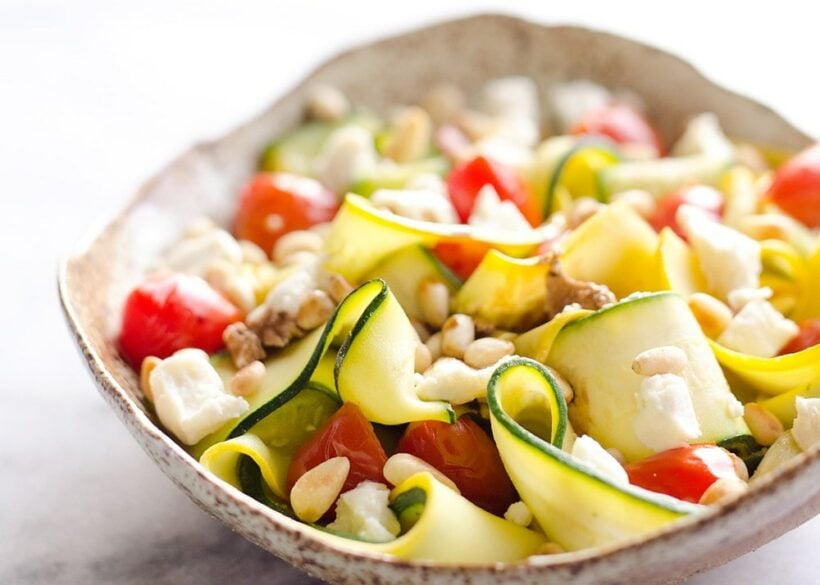 Find more Thai Life top 10s and top 10s in Thailand on The Thaiger.

Phuket vs Penang – The two pearls go head to head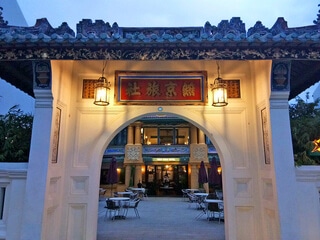 …including some reflections by guest writer TravellingMitch
There was a time when Penang was the 'Pearl of the Orient', for some western travellers the only 'orient' they would know outside of Singapore and maybe Hong Kong.
It was the 1950s and 60s when jet travel had just started making the world smaller and the western middle class were in search of new and exotic locations.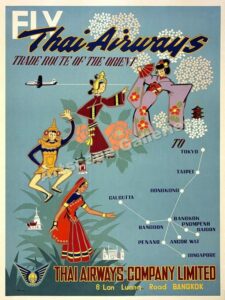 But there's a time when Penang's popularity just fell off the map. In the mid 1970s people started to visit the little Thai island of Phuket and a new 'pearl' would go on to being a tourist favourite, and still is – Phuket, The Pearl of the Andaman.
The two islands are, geographically, very close and share a similar history of both European and Chinese trading heritage. Walking around Phuket Town and Georgetown will display exactly the same style of sino-porteuguese architecture although Penang has always had a lot more grand colonial buildings due to the British colonisation of Malaya.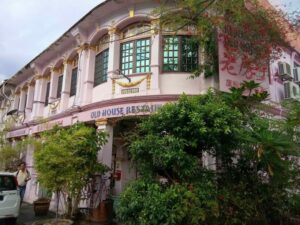 The stark difference is that Phuket has many beaches. Penang has few and the water isn't clear. Phuket has Patong and there's really no equivalent in Penang (many would argue that's a good thing).
Penang has much better roads and organised infrastructure, probably due to some early colonial planning and the large flat spaces for residential areas and towns.
And Phuket is Thai and Penang is Malaysian with all the cultural and religious differences that provide each island it's own distinct personality.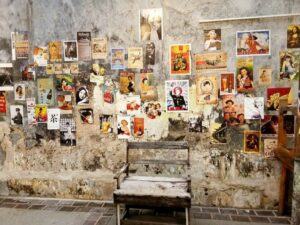 If you want to drive from one island to the other it will take about 9-10 hours and you'll cover 647 Km. There are direct flights with Firefly five days a week (it varies at different times of the year). As the crow flies, the islands are 357 Km apart.
There are two daily flights from one island to the other, one with Firefly Airline on a turbo prop aircraft and the other with Air Asia in an Airbus 320. In both cases the flight will take you around an hour, a bit faster in the jet. (Firefly is usually five days a week)
'TravellingMitch' travelled to the two islands back in 2010 and penned an article which, with permission, we've re-printed in bold.
Compared to Phuket, Penang is very low key. There is not the choice or variety of areas and scenery to stay in Penang as there are in Phuket. Penang is limited with its tourist areas, the town of Georgetown, and the beach resorts of Tanjung Bungah and Batu Ferringi, and the fact that the sea is not clear.
Having said that nothing is manic, like say Patong in Phuket, and Batu Ferringhi feels a bit like a small and quiet Karon or Kata. Tanjung Bungah is very quiet indeed. The hotels in the beach resorts in Penang are right on the beach.
Nothing much has changed since 2010, then…
Phuket is a place where you can just about find it all. You want mega busy with bars, shops coming out of your ears, Phuket has it. You want to be partying all night, Phuket has it. You want remote 5* luxury, Phuket has it. You want something in between, Phuket has it. I hate to say Phuket has it all, but will say that Phuket has a huge range and choice of hotels and locations when compared to Penang. Not many hotels directly on the beach in the well known areas like Patong, Karon and Kata, but many of the more remoter beaches have hotels right on the sand, and as they are only 20mins from places like Patong are very popular.
Think that the 20 minute travelling time has blown out a bit since 2010…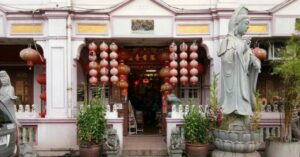 Penang is more sedate, and at the moment happy with being Penang. Only has 1, maybe 2 beach areas and the sea is a bit iffy but Penang is still food heaven, has a much more laid back quality and does not have that really busy feel [even if it is] that you get in Phuket. Not much in the way of night life for those wanting to party until the early hours but there are a couple of night clubs in Georgetown. The only worry is if people try to turn Batu Ferringhi into Patong.
That hasn't happened, yet…
Phuket wins hands down on beaches. Penang does not compare. The water is clean and clear and snorkelling possible right off hotel beach even in the busiest resorts in Phuket whilst Penang is not so lucky.
And Penang doesn't have the assortment of islands off the main island that Phuket has…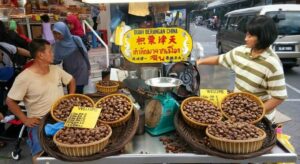 Both are equal contenders for food. There is a good choice of cheap local food around in both but in Penang you get a wonderful eclectic mix of Malaysia, Thai, South East Asian, Chinese and Indian. All are very, very tasty.
Penang's food scene is legendary and on-par with anywhere in the world offering excellent quality street and restaurant food.
Shopping, well, Phuket gets it, but only just, and that is because of there are more markets – a thing that Penang is limited in. Although the modern malls are the same the world round, and most modern malls you could be anywhere, Bluewater in the UK, or the Gurney Plaza / Queensbay in Penang or Central Festival in Phuket. The brands and shops are pretty global and in the modern malls only the signs give the indication where you are.
Would have to put the newest shopping malls in Penang ahead of Phuket for now (as we await the opening of the new Central Festival in Phuket next year).
Generally we found that the cost of clothes is about the same as the UK throughout both Malaysia and Thailand, be it the hi-end or mid range original items or replicas. Bargaining is a necessity in SE Asia, and you will get a better deal the more you buy. There are some great replica products and some absolute rotters in both countries, shop wisely and expect to pay more for the better stuff, again prices are about the same. Given the cheap price of clothes and other products in the UK and the weak pound when travelling, we often found we were actually paying more than we could at home.
That also hasn't changed but with the Thai baht surging it's making costs higher for international tourists than before.
There are some lovely souvenirs in both, and the usual household stuff like cushion covers and table runners, which are popular, and DVD prices are pretty similar throughout both Phuket and Penang. Although I would say that Phuket, with the larger number of markets does seem to have a larger choice.
We always use local laundries to avoid the expensive hotel laundry fees. You will get a really good deal by the kilo for washing, and washing and ironing in both Penang and Phuket. Came back clean and fresh.
Hotels are pretty standard for both places, and not much to choose, a bad 3* and a wonderful 5* are pretty much the same the world round. There is a huge number of hotels in Phuket to pick from compared to the number in Penang. You do find many more really nice smaller boutique hotels in Phuket – and they are a real pleasure.
The 'boutique hotel' scene and the newer high rise 'residences' are a growing trend in Penang with superior planning and development controls than the haphazard condo boom in Phuket.
Both island have amazing sights both natural and man made. Both have the culture of their old towns, Georgetown and Phuket Town. There is a great choice of things to see and do, and as what to see and do is a very personal thing no one could get bored in either as long as they have done their homework.
Georgetown is a lot larger than Phuket Town and is a listed UNESCO World Heritage Site. This has dampened a lot of the renovation of the old shop houses in Georgetown compared to what we've seen around Phuket in the past decade. But you could wander around Georgetown for days whereas Phuket Town might take you an afternoon at best.
So, I guess there is no real comparison, they are both very different, and it will depend on what each person wants for their experience to which is the better option. Please don't go to one expecting the other. But if you do plenty of reading and research you will see which one is for you. Or you might be like us and love them both for what they are.
Couldn't agree more, thanks TravellingMitch.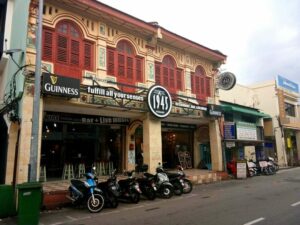 AREA Phuket 576 Sq Km, Penang 1,048 Sq Km
POPULATION Phuket 480,000, Penang 1.7 million
Hemp being proposed as alternative to medical marijuana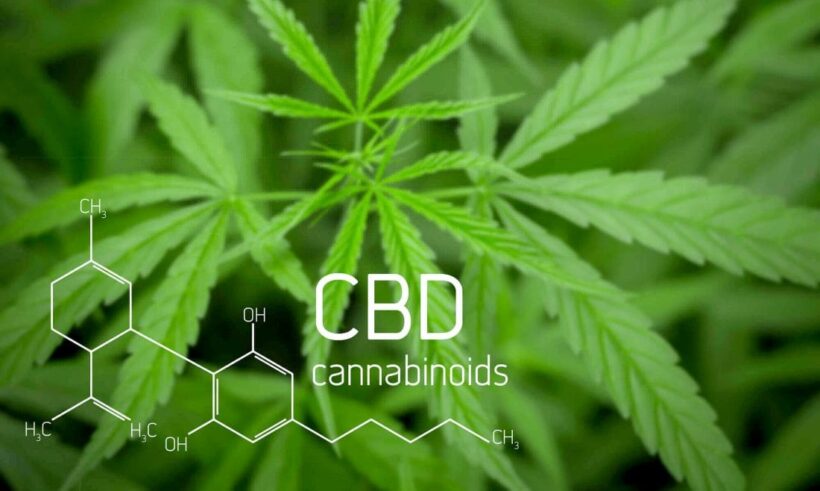 The UN is considering whether to downgrade the classification of cannabidiol – currently a narcotic under international law, says Kasetsart University agronomy lecturer Vichien Keeratinijakal.
Vichien claims the UN was considering reclassification because cannabidiol, found both in hemp and marijuana, had been shown to have medical benefits without the intoxicating properties of other cannabinoids, such as psychotropic tetrahydrocannabinol (THC).
Some countries use cannabidiol in food-supplement products, he added.
Vichien has met with International Narcotics Control Board member Viroj Sumyai last month to discuss Thailand's move to legalise medical marijuana.
With restrictions possibly set to be lifted on cannabidiol, Government Pharmaceutical Organisation (GPO) chairman Sopon Mekthon suggested that the government encourage farmers to grow hemp as a source of cannabis-related remedies rather than marijuana.
He says Thai-grown marijuana still had a rather high THC level and yielded a low amount of cannabidiol, meaning people were more likely to take it for psychotropic effects.
Sopon added that the government should legalise the growing of hemp and conduct further studies on which strains to grow and where to cultivate in order to maximise the cannabidiol content.
According to The Nation, Vichien, who has carried out GPO research into cannabis strains for medical purposes, said hemp (Cannnabis sativa L Subsp sativa) is judged different from marijuana (Cannabis sativa L Subsp indica (Lam) based on the amount of THC content.
Thailand requires that hemp must contain less than 1 per cent THC, while the US requirement is for less than 0.3 per cent and Europe's is for below 0.2 per cent.
Vichien explained that if Thailand wanted to grow hemp to get cannabidiol for global export, it had to ensure the produce contained less than 0.3 per cent THC and ensure there was no heavy-metal contamination.
The government may have to amend its regulation to cap THC content at 0.3 per cent, because anything higher is regarded as narcotic marijuana, the lecturer said.
He added that if Thailand were to grow drought-hardy hemp, which is mostly cultivated for fibre and Omega oil-rich seeds besides cannabidiol, farmers could follow the dual model – focusing on both fibre and cannabidiol – that is applied by China, the world's largest source of cannabidiol.
SOURCE: The Nation
The new Galaxy Roof Club opens in Patong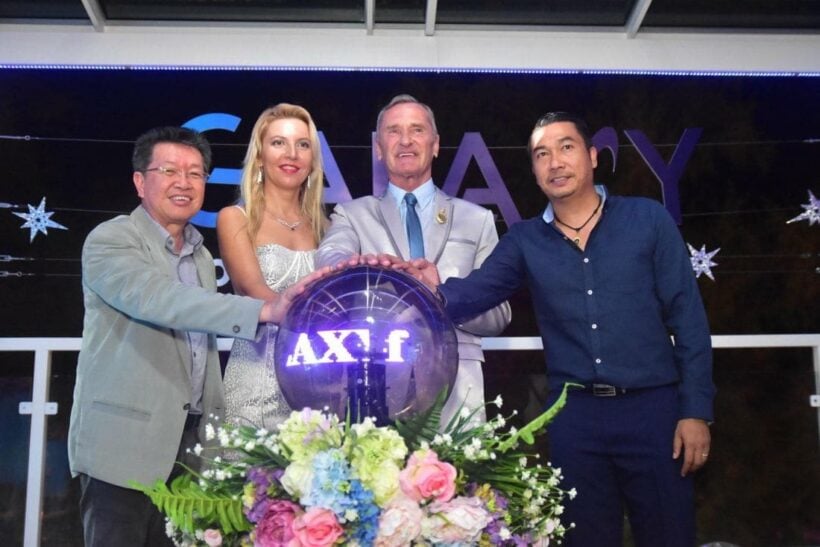 The new Galaxy Roof Club Patong had its official launch as Patong's first and only roof club under the slogan "Where all stars meet."
Dr. Josef Kastenberger – Owner, Ms. Olga Kotelenets – Managing Director and Mr. Nunthidej Phatanachinda – Advisor to Galaxy Roof Club Patong, are offering a new experience as the first and only roof club in Phuket overlooking Loma Park along Patong's main beach road.
The new stylish rooftop venue is a new star on the Patong entertainment horizon featuring dusk till dawn entertainment with an epic line up of live events and parties, including DJs, live music and entertainment.
The new rooftop club is offering an affordable range of tasty dishes with both modern international and Thai cuisine – Sunday Brunch, dining under stars or late night cravings!
The new Galaxy Roof Club Patong will have a daily program of events…
Monday – LATINO STAR NIGHT; Latino star night with entertainment, Dancing Latino by instructor and have fun after with GALAXY/guest DJ.
Tuesday – THAI STARS MEET; Showing Thainess to all participant guest. There will be Thai style decoration, Thai dance, Thai music performance before beat up with GALAXY /Guest DJ.
Wednesday – LADIES STAR NIGHT; bring women gather to make community, present exotic cocktail/mocktial.
Thursday – DATE MY STAR; Date night where guest can meet and chat each other.
Friday – WHERE ALL STARS MEET; Retro party with 60-90's music.
Saturday – GALAXY FEVER; Big party of GALAXY Roof Club Patong feature with special guest DJ.
Sunday – SUNDAY BRUNCH; like to eat and drink with friends and family.
The rooftop pool deck has a cabana, sun beds and deck chairs. Enjoy Patong's new sunset seaview or anytime of the day.