Top 10 foods to try in Thailand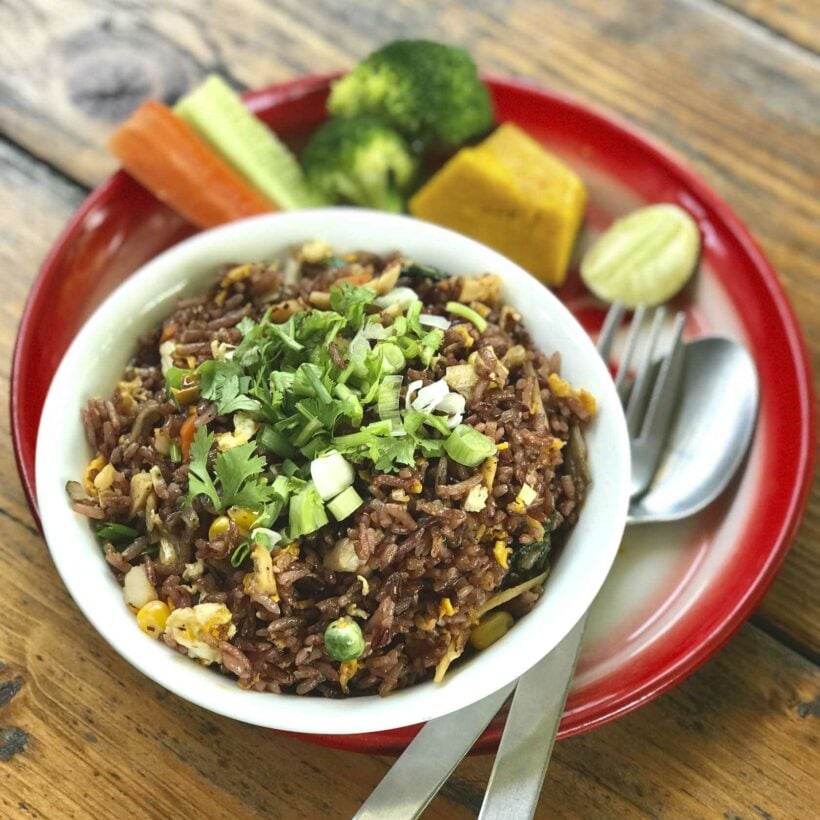 Thailand is known around the world not only for it's breath taking scenery, beautiful hosts but also for their food. Fresh and vibrant, the local food in Thailand is cheap and it is amazing. On the street or in a fancy restaurant, it's all good.
Be brave. Buy from the side of the road like the locals do, it will be the best meal you've had today. There is so much to sample and taste if you are willing to put yourself out of your comfort zone. Just remember one term "Mai Phet", no chill please!
Here is, in no particular order, our Top Ten foods to try in Thailand….
1. Khao Soi Gai (Spicy Noodle Chicken Soup)
Khao Soi Gai originates from the cooler climate of the North, in the cultural city of Chiang Mai, therefore a hot and spicy soup is just the ticket. Without a doubt my favourite dish in Thailand, even though this is in no particular order, it sits at number one for good reason. The spicy broth, with the steamed chicken and the crispy noodles on top are delicious. The dish is traditionally served with lime, shallots, pickled mustard and chilli for individual taste and flavour.

2. Durian
Buyer or should I say taster beware! Durian is the most popular fruit not only in Thailand but all over South East Asia, and beyond. It can grow up to 30cms long and 15cms wide and comes in a varierty of shapes and sizes, but I am dancing around the point: Durian has the most unpleasant (this is super polite) smell I think I have ever smelt. It is overpowering and has the stench of dirty socks which doesn't do it much favours and it's banned on most flights around Asia due to its pungency. The actual flavour of durian is quite pleasant and sweet if you can get past the smell as it approaches your mouth. Give it a go, be brave!

3. Phuket Lobster
Ironically Phuket lobster is more expensive than the Canadian lobster that has traveled half way across the world. If you can get past this fact then you must try the Phuket lobster because they're sweet and fresh, juicy and worth the extra baht. One of our favourite places to try Phuket lobster is Kata Rocks, an ultra luxury resort in the South.

4. Chai Yen (Thai Ice Tea)
You can't travel to the land of smiles without trying Chai Yen, the local ice tea. I have two boys and if they had the chance, and I allowed it, they would drink this sweet tea daily. The secret ingredient that makes Chai Yen worthy of making this list is the fact it is sweetened by condensed milk which makes it thick and syrupy. Not recommended for a low calorie diet.

5. Fresh Coconut on the beach
We are so lucky here on the island of Phuket to have access to fresh coconuts. Lots of them. Coconuts not only feature in many local Thai dishes but they also have numerous health benefits according to some health practitioners. Whether you are drinking yours from Makro or on the side of the street you are doing your body a huge favour. Click HERE to see The Thaiger's Top Ten benefits of drinking coconut water….

6. Gaeng Keow Wan Gai (Green Chicken Curry)
Laced with Thai super stars of food – coconut, palm sugar, kaffir lime, fish sauce and green curry paste, the chicken curry served with steamed rice is mouth watering and stomach filling (and sometimes spicy unless you ask for "mai phet". Super easy to also make at home, but steer away from "non Thai" versions. I can't say it for sure but I'm pretty sure Jamie Oliver's green chicken curry recipe isn't going to be authentic!

7. Miang Khum (Thai Snack)
I was first introduced to this snack more than a decade ago, you don't see it very often in "touristy" areas as it is a very traditional snack dating back to the court of King Rama V. It literally means "one bite wrap" whereby you grab a beetle nut leaf and place in it whatever takes your fancy from the plate, ginger, shallots, peanuts, chili, dried shrimp and lime. The beetle nut leaf itself is quite bitter so adding in all the flavours is a palate filling experience.

8. Som Tum (Spicy Green Papaya Salad)

Locals eat this dish every day, it is fresh and crisp and once again full of the flavours of Thailand. With shredded unripe green papaya, snake beans, tomatos, garlic, peanuts and dried shrimp it is quick and easy to make and often eaten on the side of the road. Once again be brave and buy from the local lady on the corner of the street making her living from Som Tum. But, again, it can be spicy so plead for a slightly less spicy version if Thai spices are too hot for you.

9. Goong Sarong (Prawns wrapped in deep fried noodles)
Typically I'm not a fan of prawns but when these little puppies are wrapped up in noodles, deep fried then served with sweet chillie sauce, I must indulge. Served traditional as an appetiser along with table top friends chicken satay and spring rolls, be careful not to have too much as you will spoil your dinner. Thanks Mum!

10. Tom Kha Gai (Coconut Chicken Soup) 
The go to dish for me when I can't decide what to order, the soup has all the flavours of Thailand – hot, sour, sweet and with the addition of fresh coconut milk makes the perfect balanced dish. Kaffir lime, lemongrass and galangal also add aroma and Asian flavours to finish off this beautiful soup.



Find restaurant and food listings around Phuket at Thaiger Bites.

Find more Thai Life top 10s and top 10s in Thailand on The Thaiger.
Olta is the newest 'olternative' in Bangkok's Suan Phlu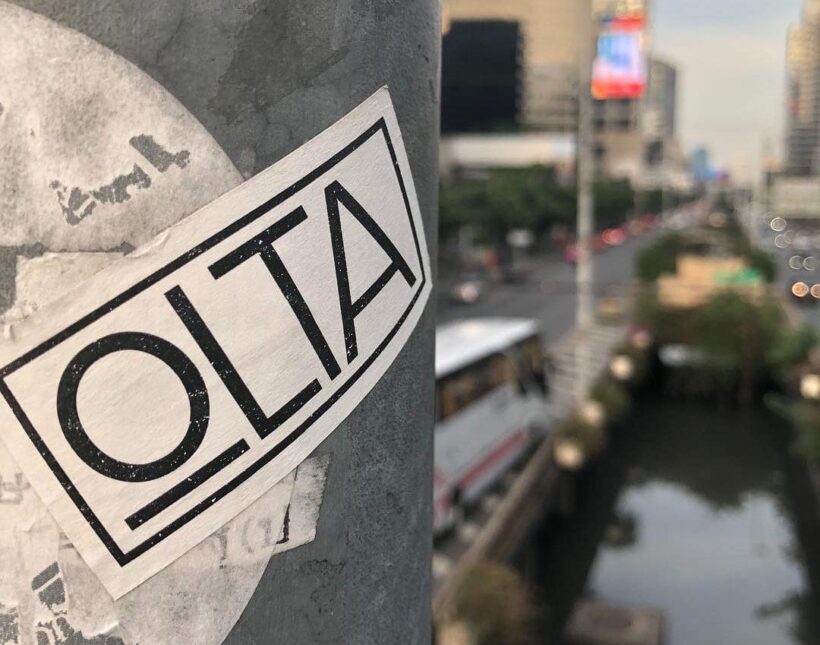 Scottish Chef Jamie Wakeford, of noted Phuket restaurant Bampot Kitchen, is rolling out a new restaurant in Bangkok.
Themed as 'modern British', and named Olta, the outlet has just opened in the Suan Phlu neighborhood.
The Suan Phlu area is described as one of Bangkok's latest dining enclaves, with new fashionable openings arriving every month. Currently, Suan Phlu is currently the IT restaurant area in the capital. This street is interesting for foreigners because it is in early stages of gentrification – the old shop houses are still there, along with the great street food stalls you expect, but now these have been joined by a new generation of funky modern venues appealing to locals, expats and tourists.
Suan Phlu is located on upscale Sathorn Road, close to many of the large five-star hotels – The Metropolitan, Banyan Tree and The Sukhothai. If you are arriving by BTS, it is easiest to get off at Chong Nonsi and take a short taxi.
Hitting the road to Bangkok, Wakeford is mixing up classic dishes and local taste with a talented innovative approach at Olta.
A cozy bar completes the offering. Looking for what's new in Bangkok? Olta certainly should make the top of the list.
Best wishes to Jamie Wakeford and his new BKK team.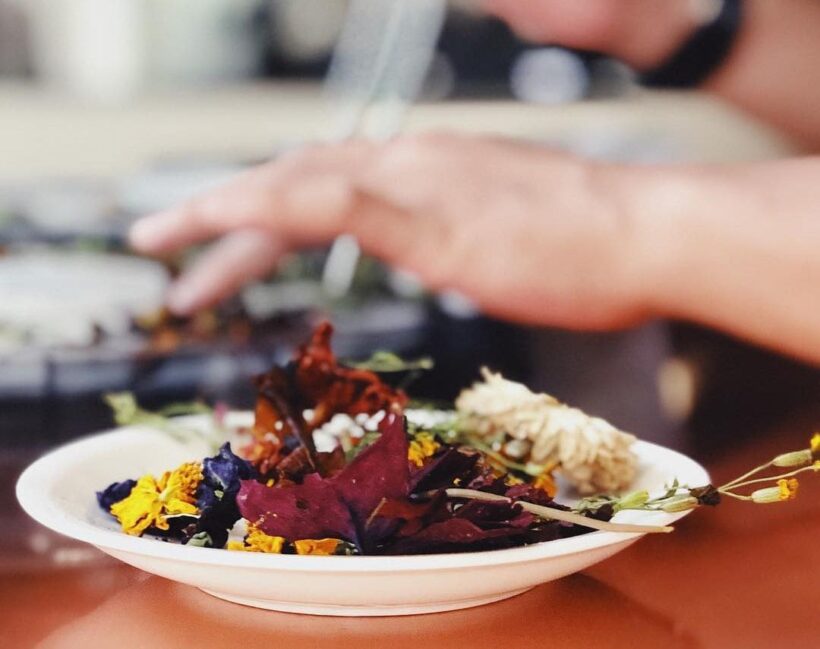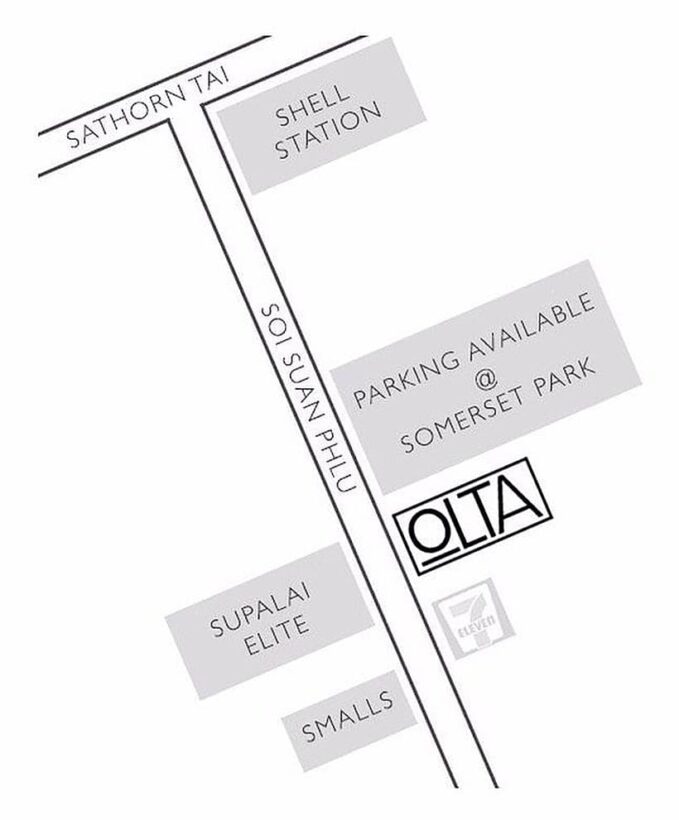 Thai Tapas at Ginja – a truly remarkable taste sensation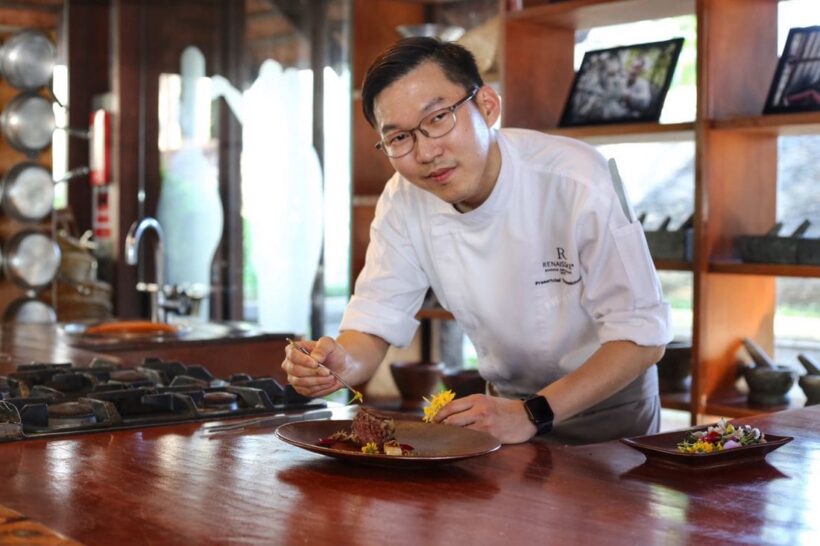 I am invited to special dinners many times a week and most are wonderful nights exploring new flavors and presentation at some of the island's best restaurants. Last night was exceptional and beautifully presented at the award-winning Ginja Taste in Mai Khao.
JW Marriott Phuket Resort & Spa invited Chef Prasertchai Trongvanichnam (aka. Chef Jack, Chef de Cuisine of Flavor Restaurant,Renaissance Bangkok Ratchaprasong Hotel) to Phuket.
He recently won the prestigious title of Iron Chef Thailand Competition. Last night he presented the first of four very special Thai Tapas nights at Ginja Taste. It runs nightly until February 7.
The Thai Tapas degustation menu features creative and adventurous dishes revolving around the theme of molecular gastronomy. Each course has its own story.
Sampling menu included Ceviche – flamed tuna topped with coconut drops, lemongrass & onion powder and mint gel; 24-Hour Sous Vide Black Angus (grass fed) short ribs massaman crusted & coconut gnocchi; Truffle potato in mushroom dust & pumpkin puree; Crispy pork belly, steamed kale, turnip and chili pesto; Butterfly pea granite just to name a few.
Price is 2,800++ baht per person for 6-course set menu and 3,500++ baht per person for 10-course set menu. The Iron Chef Thailand Winner's a la carte menu is also available.
The writer can HIGHLY recommend the "Chili & chocolate sphere with pineapple textures", probably the most remarkable dessert I have ever tasted! Congratulations Chef Prasertchai Trongvanichnam.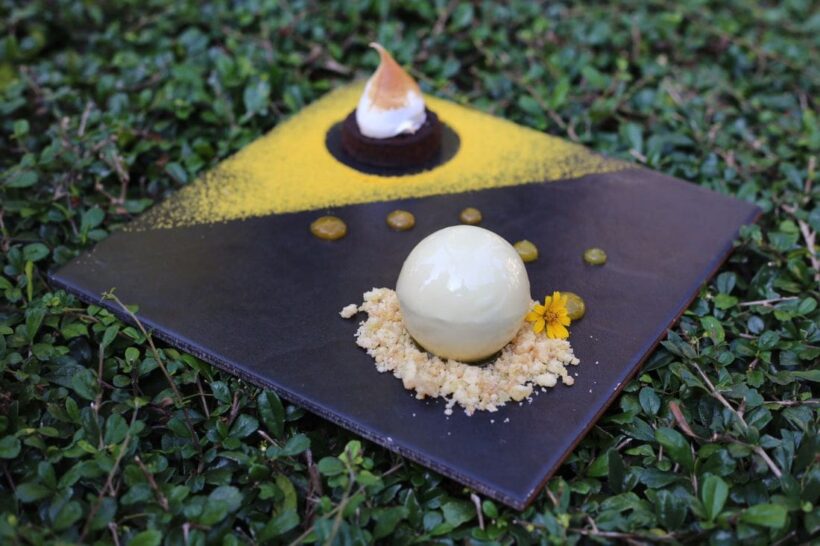 For more information or reservations, contact the dining experience team. There's parking available and the JW Marriott staff will point you in the right direction.
Telephone: 076 338 000
Email: [email protected]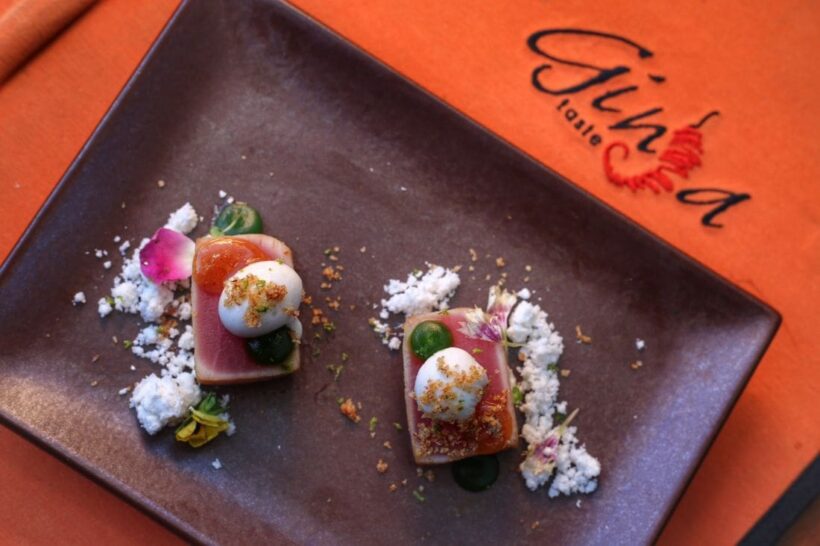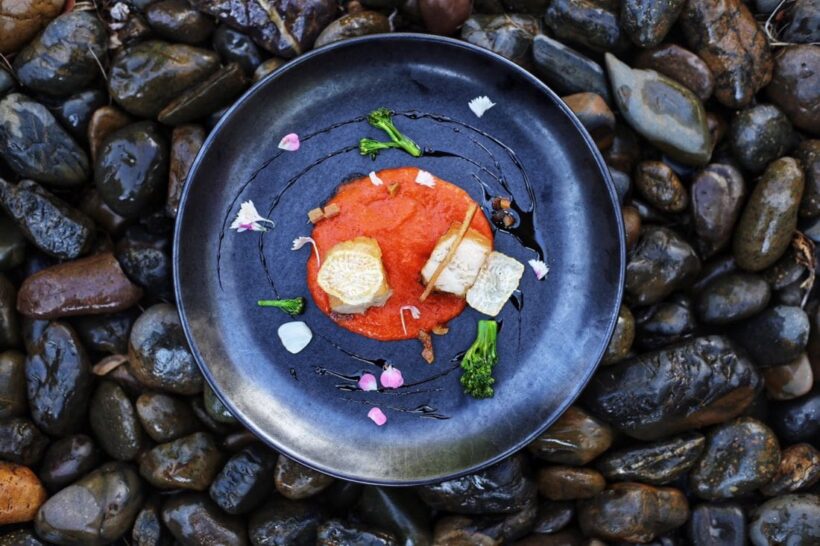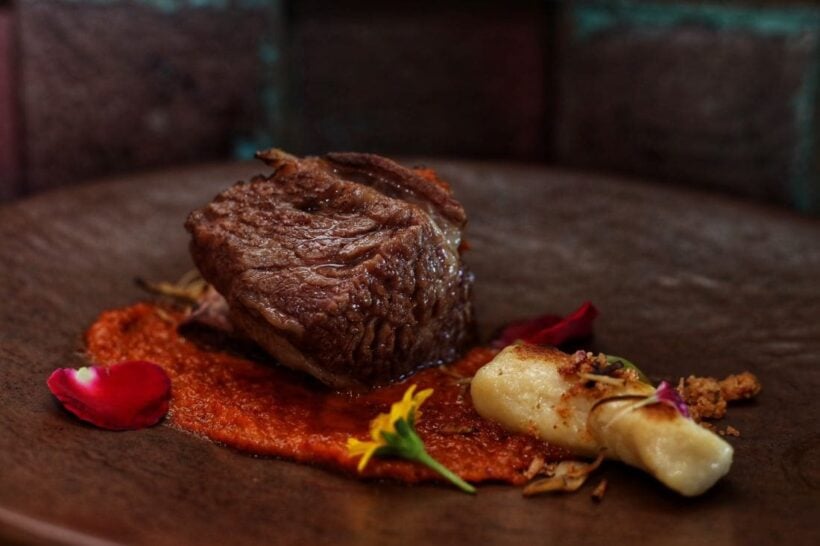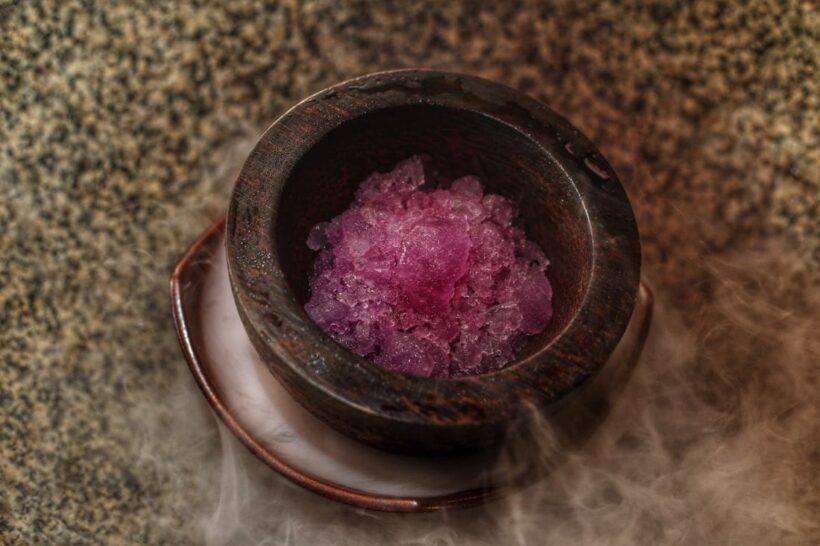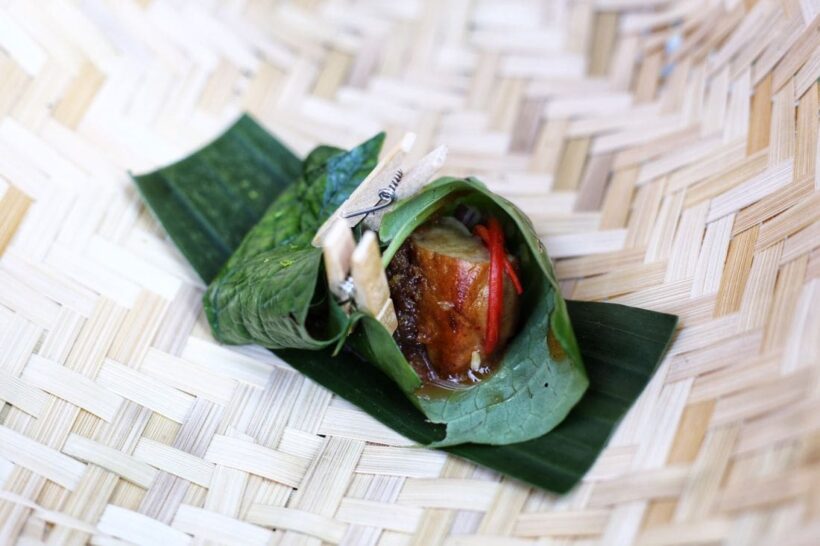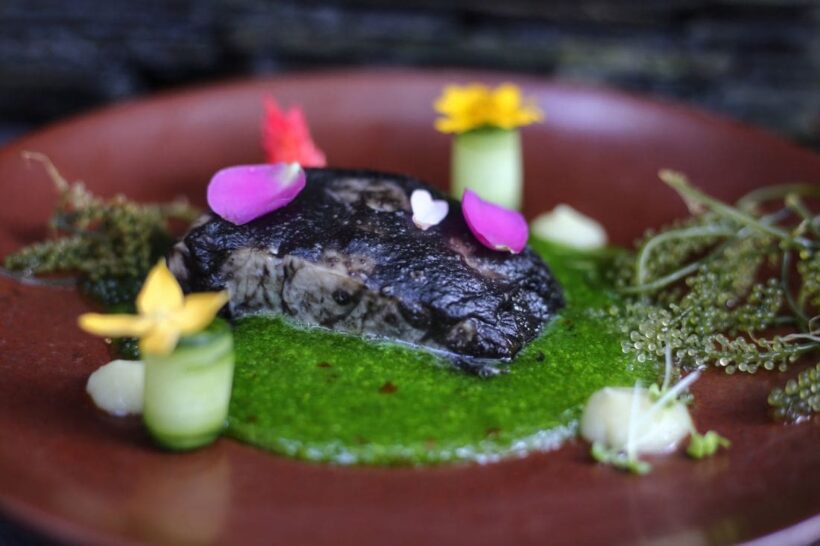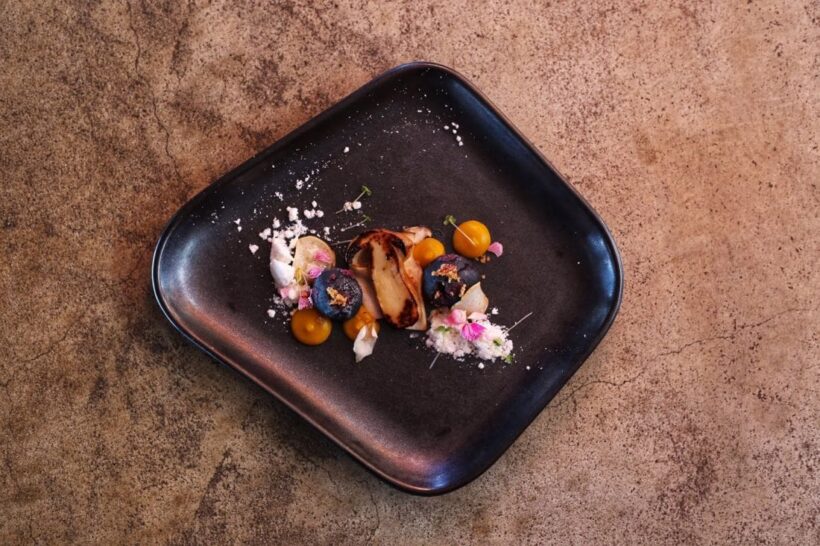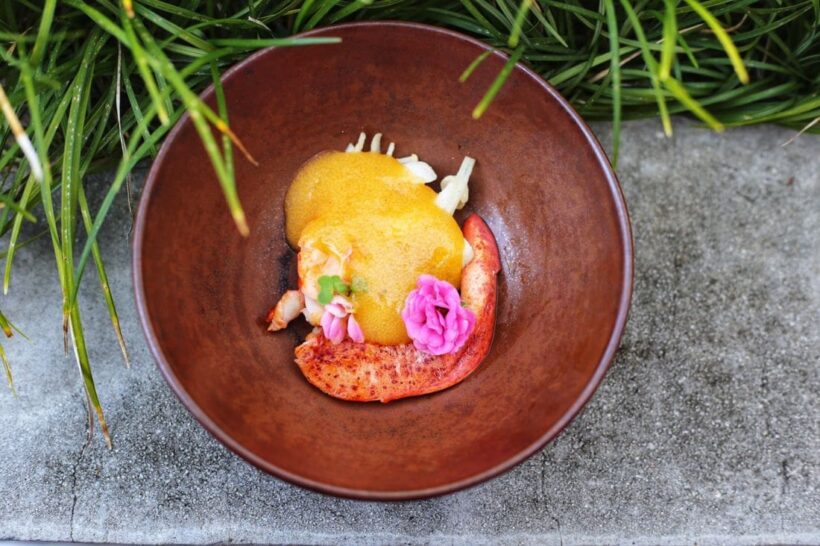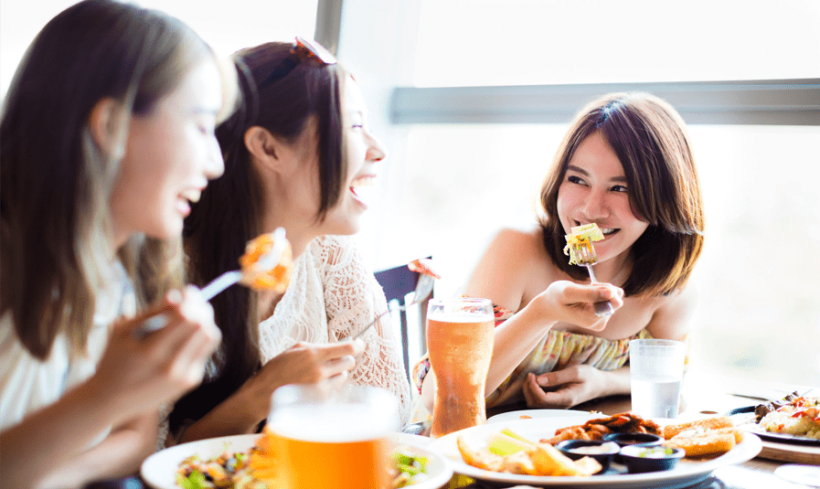 Brunch has become a weekend staple on the island and its seems everyone has their own take on this beloved mix of two meals… a chance to slow down, enjoy some amazing food and try a little bit of everything.
Whether you want something casual or prefer taking a boat to a private island, Phuket gives you the options to do it your way. 
Here are Phuket's Top 10 Brunches on the island, with options for everyone. You don't have to max out your card to indulge in a good brunch, just bring an empty stomach.
TWINPALMS SUNDAY BRUNCH
Offering a fabulous array of cuisine in a stylish setting and one of the first brunches to launch on Phuket and has a steadfast reputation of being the place to be seen.
Begin with a Bloody Mary and enjoy the freshest lobster, king crab, prawns, oysters, mussels and sushi and sashimi, all offered in abundance.
Light salads are dotted around to complement the food and for those who crave something a little heavier the roasted meats and hot dishes will not disappoint. Cheese lovers will be delighted to find that the selection is varied and suitably stinky and may be all washed down with a rich glass of port.
Of course, desserts are truly scrumptious, and the signature chocolate fountain is a devilishly delicious pot of sweetness for fresh berries to be dunked into.
Guests may choose whether to enjoy half a bottle of wine or to opt for a free flow of champagne, prices vary according to taste.
Every Sunday 12pm until 3pm.
THB 1,690++ including 1/2 bottle of wine (red/white/sparkling) per person
THB 7,380++ per couple, including a bottle of Champagne


The Naka Island : Sunday brunch on the island
Every first Sunday of the month, escape from the busy city life and enjoy the beauty of nature with the "Sunday Brunch on the Island" at Naka Yai, which is only a 10-minute boat ride from Ao Por Grand Marina. Enjoy the most exquisite culinary pleasures with fresh seafood, authentic Thai food, pastas, Live BBQ stations, variety of desserts, and much more. After the brunch, enrich your mind by lounging on the tropical beaches, splashing in the pool or exploring our Naka Yai Island by joining the destination discovery program.
Situated within lush coconut groves and stunning beaches with unobstructed views of the emerald green Andaman Sea and Phang Nga Bay, The Naka Island, a Luxury Collection Resort & Spa, Phuket invites discerning travelers to stay in elegant villas, savor gourmet dining experience at the restaurants, and enrich their life with memorable experiences and spa retreats, all enhanced by personalized service.  
THB 2,600++ Water and soft drink included 
THB 3,200++ Half bottle per person from selected wines 
THB 3,900++ Half bottle per person of Nicolas Feuillatte Champagne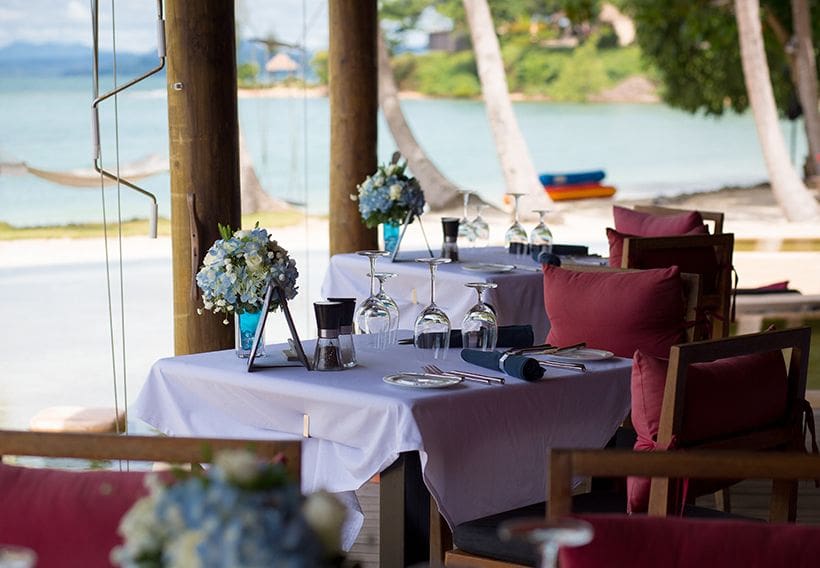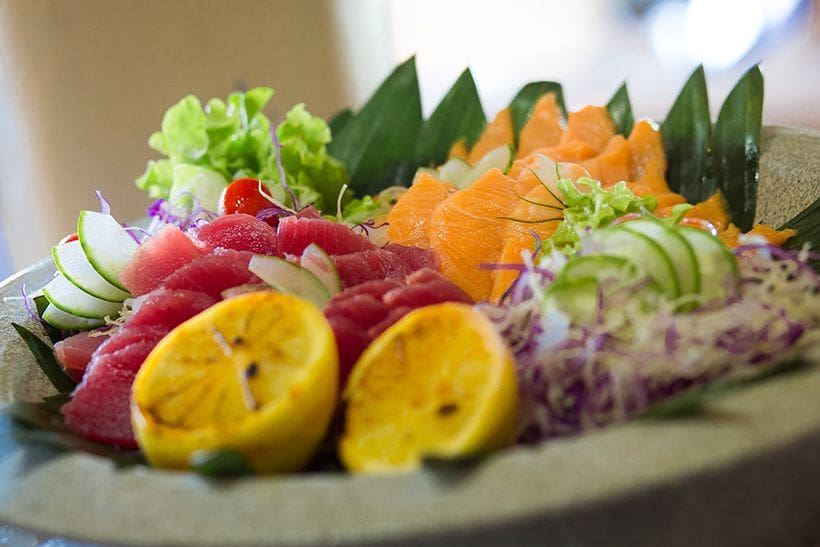 Banyan Tree
The Banyan Tree Brunch experience returns with a generous selection of live fresh, local and imported seafood with exceptional Lobster dishes, Japanese starters, mouth-watering meats, Asian wok and Western grill treats. Gourmet cuisine, exceptional service, Live Jazz and tranquil surroundings, Our brunch has something for everyone!
THB 2,800 Net – Food buffet
THB 3,400 Net – Includes free flow beer, select cocktails and soft drinks
THB 4,000 Net –  Includes free slow select wines and bubbly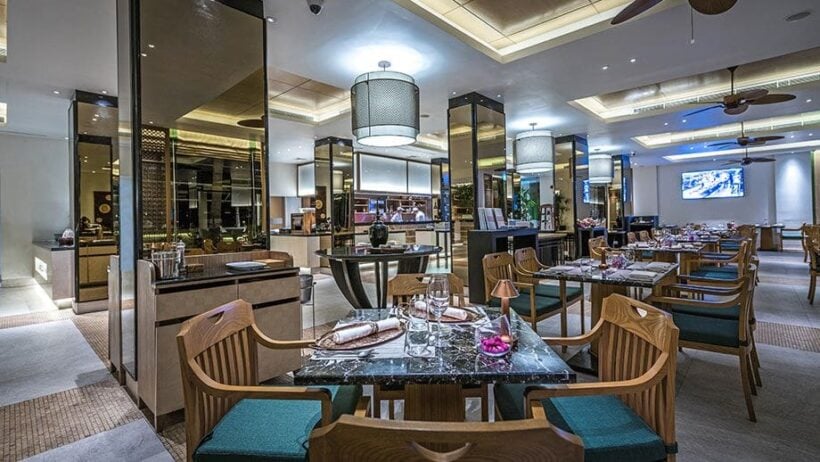 Xana Beach Club Sunday Fun Brunch
XANA's Sunday Fun Brunch is an ideal weekend escape for the whole family, with a special discount for children aged 6-12, and complimentary dining for all kids under 6 years old. What's more, a 'Kids Corner' will be set up for children to help make this dining experience a fun family activity for all. 
THB 1,450++ Sunday Fun Buffet Brunch
THB 2,250++ with free flow of house wine, sparkling wine, beer and signature cocktails
PHOTO: Hotels.com

The Nai Harn Phuket 
Guest can savor delectable creations prepared by culinary maestro, Executive Chef Mark Jones, while enjoying spectacular views over Naiharn Bay and listening to the sounds of Resident DJ Sun. For the first three Sundays in January Savoy London American Bar Legend Salim Khoury will stir and shake your martinis.
THB 2,200 NET – per child aged from 6 to 18 (with free flow juices and soft drinks)
THB 5,500 NET – per adult (with free flow Metodo Classico and Martini Bar)

Trisara 
A mid-morning repast on our sunwashed decks with live jazz and the melody of waves tumbling onto shore. A curated menu of exotic and familiar fare, delivered in small plates, the very best seafood and open Barbeque leaves plenty of room for tasting and conversation. Phuket's must-do Sunday dining experience.
THB 2,600++ Food only
THB 3,200++ Food with a bottle of wine for 2
THB 3,900++ Food with a bottle of Champagne for 2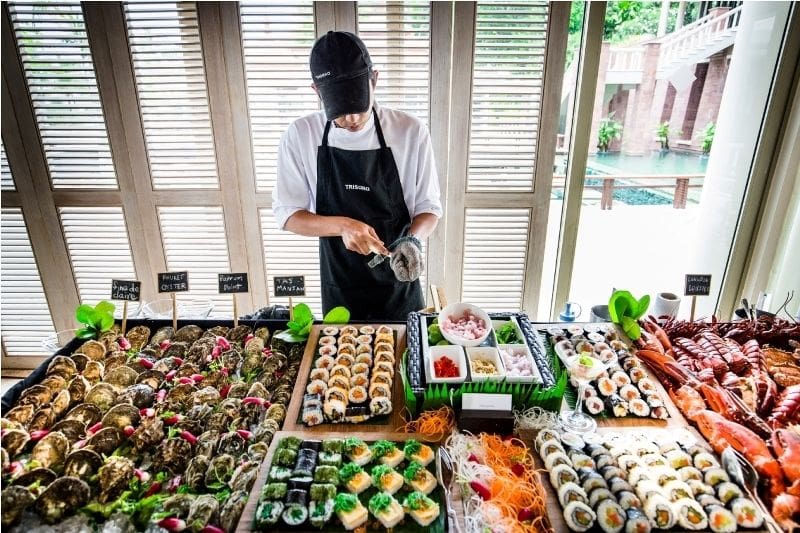 Hilton Phuket Arcadia 
The recently refreshed Sunday family brunch at Hilton Phuket Arcadia offers great culinary options for locals and foreigners with an international menu containing a wide variety of Thai and western dishes. Live music performers and a great family atmosphere complement the fantastic food selection, making this Sunday Brunch a must for families and friends staying around Karon beach.    
THB 999++ Food only 
THB 750 ++ Drink package including house wine, sparkling wine, beer 7 cocktails
Photo: A day to chill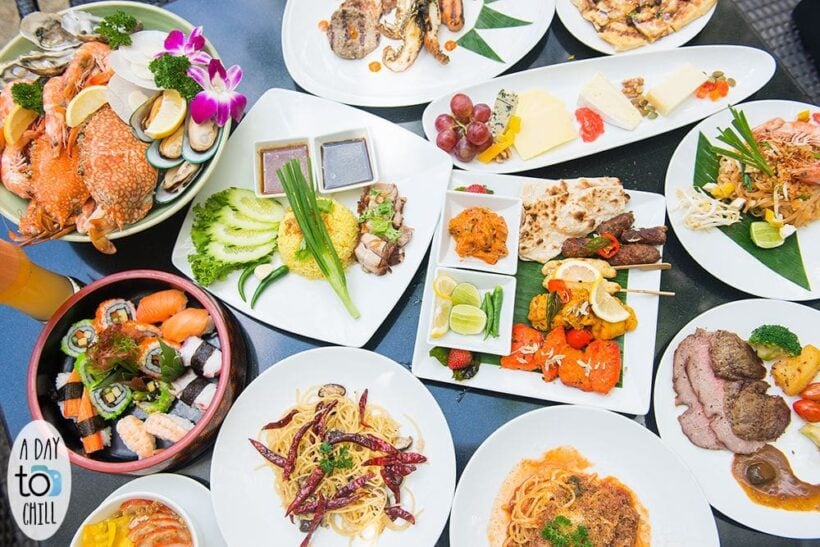 The Boathouse 
Happening every last Sunday of the month, enjoy a full gastronomic delicacies ranging from Oyster Selection, Maine Lobster, Foie Gras, Charcutiere Platter, Prime Beef, Great French Cheeses and more.
THB 1,990++ including free flow soft drinks
THB 2,990++ including free flow wines
THB 3,990++ including free flow Piper Heidseick Brut

The Slate 
A proud tradition of what is often considered as Phuket's most renowned Sunday brunch, we continue to hold strong with an exeptional landscape of gastronomy presented at the dreamscapes 'River' restaurant and poolside at Underground Cafe. 
THB 2,450++ including free flow soft drinks
THB 3,450++ Including free flow wine, sparkling, local larger and craft beer 
THB 4,050++ Veuve for 2 –  A bottle of Veuve Clicquot (75cl) to share
THB 6,200++ Including free flow Veuve Clicquot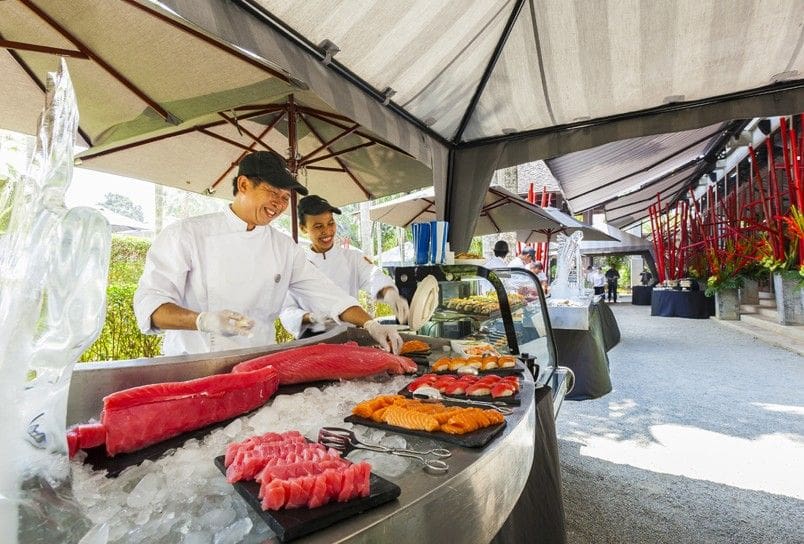 Novotel Surin
The delightful brunch features both international and Thai dishes, every Sunday from 12:00 pm to 3:00 pm. International cuisine includes the live sushi bar, Greek salad, bread corner, pizza and pasta selection. Thai dishes include Roasted chicken, Green curry with fish ball, stir-fried chicken with mushroom and cashew nuts, Tom Yam Goong, Banana Roti live station and more!
THB 599++ Including water and juices