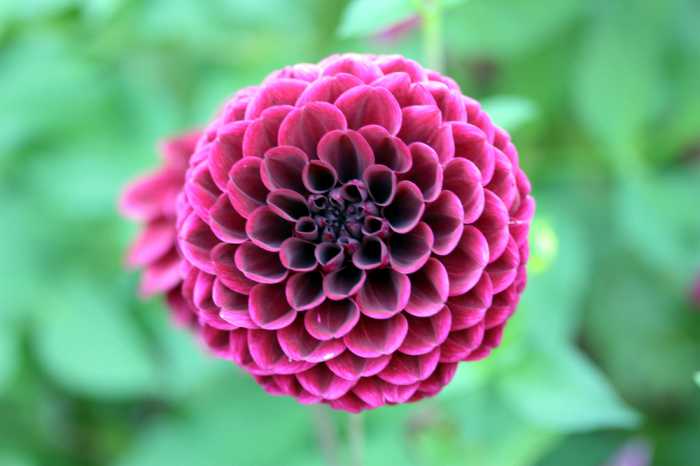 PHUKET: Thais are seriously superstitious. There are lucky days when big decisions must be made and unlucky days when everything must be put on hold. Lotteries are a national obsession. Ghostly presences haunt every soap opera, bringing misfortune to those who fall foul of them. Good or bad karma is part and parcel of daily experience.
There are, predictably, a host of so-called "lucky plants" – for example braided money trees nicknamed "the bringer of good fortune", jade plants (crassula ovata), mistletoe figs, euphorbia millii (crown of thorns) and the extraordinarily named zamioculcas. All these are commonly found in pots fronting Thai properties.
Indoors you may also encounter a lucky bamboo – actually dracaena sunderiana. Not just attractive presences, but harbingers of good fortune. There are even lucky floral garlands, that, draped from your rear view mirror, will protect you and your vehicle's passengers.
Unlucky plants? Yes, they too exist, though in some cases, a change of name has their image. Thus the plumeria or frangipani was originally known in the kingdom as lantom, an epithet connoting sadness: old people forbade its ill-starred presence in their homes or gardens. Its image was not helped either by the fact that these trees were often planted in Muslim graveyards. Nowadays, the common and much sprightlier name accorded the shrub by Thai horticulturalists is leelawadee.
A similar mutation could transform the status of the dahlia. In a recent informative article, Normita Thongtham pointed out that the dahlia used to be known in Thailand as rak rae or "unstable love", an unfortunate association, especially for a superstitious wife fearful of her husband's potential infidelity.
Now the name, like that of the plumeria's, has been changed to rak raeg or "first love" in an attempt to bolster the plant's popularity. I had always assumed that dahlias, one of the world's most attractive and varied herbaceous perennials did not grow here because they could not cope with Phuket's climate. But this is apparently by no means the whole story.
That dahlias deserve to be grown more widely in Thailand is undeniable. After all, they come from Mexico and Central America so they are more likely to flourish here than in areas such as the United States or Europe where they are massively popular. But they do need plenty of tender loving care.
Ideally, they require sandy, slightly acidic soil and plenty of water and sun. Moreover, they are heavy feeders and prefer a fertilizer with extra potash – say a 6-12-12 formula. They can be grown from seed, ideally in trays or pots sown about an inch apart and covered with a quarter inch of fine soil. They will need to be watered sparingly but regularly. Transplanted when a few centimeters tall or kept in large containers, they will bloom in as little as four months. Since they have heavy, succulent stems and weighty, often whopping blooms, dahlias will need to be staked, preferably early in their progress to maturity otherwise they are easily damaged by wind. In conditions here, I would suggest the best situation would be a sheltered spot with filtered sunlight.
The professional method of propagation is to use tubers. Dahlias, a member of the asteraceae family are atypical in that they produce large clumps of fleshy rhizomes, rather after the manner of canna lilies. After two years of display, carefully prise the whole clump out of the soil, and store in a clean, dry place until you want new plants. The clump should be separated with a sharp knife into individual tubers, ensuring that each tuber has at least one eye or growth point which, if left alone, will develop into a shoot. The cut area should be allowed to heal, then the tuber can be potted with the shoot pointing upwards. Pinching out the growing shoots just above a set of leaves, encourages a bushy habit and more flowers.
And what flowers. They vary in size from densely petalled half-inch pompoms to "dinner-plate" varieties which can measure up to a foot across. Shapes vary from single, daisy-like forms to double blooms, cactus or anemone shaped flowers, fimbriated ones with elegantly twisted petals, neat, ball-shaped flowers, and even ones that simulate the shape of water lilies. Many varieties possess flowers of two or more colors. No fewer than 99 varieties have been awarded the Royal Horticultural Award of Merit, whereas the National Collection in Cornwall consists of over 1,600 named species and cultivars.
Gardeners of Thailand, it's time to catch up…

Tip of the Week: Relieving the pressure
I make no excuse for returning to the topic of potted plants. Thais have potted specimens in their front yards; expats on their condominium balconies and garden patios. Every garden center sells a variety of ceramic, plastic or concrete containers. But shrubs and herbaceous perennials grow so quickly here that they will need to be re-potted in bigger containers or divided after one or two years.
Why? Because the roots use up all the available space in the container. When you remove a root-bound plant, the ball will have shaped itself to the pot's form and there may be as little as 20 per cent of the original potting mix left. And the main roots will have flattened themselves against the pot's walls in a vain attempt to expand: as a consequence, there are no effective micro-roots on that side. Result: much reduced capacity to absorb water or nutrients.
If you have a question or a garden you want to see featured, email: drpaccampbell@gmail.com.
— Patrick Campbell
Keep in contact with The Thaiger by following our
Facebook page
.
Thais go bananas over freak plants in pursuit of lottery numbers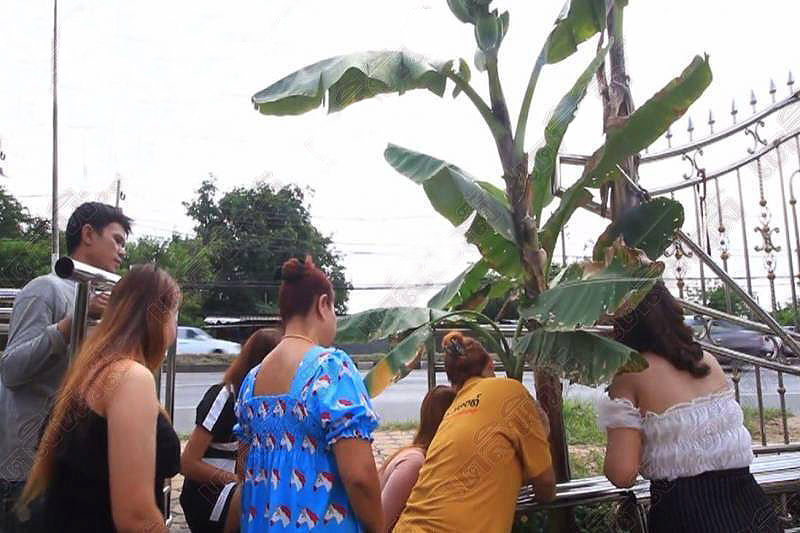 PHOTOS: Daily News
The answers are in the banana leaves.
Thai people LOVE playing the lottery (and gambling generally). In fact they're BANANAS about the twice-monthly lottery (it was drawn again today). Daily News has reported about two unusual banana trees growing in front of a shop in Klong 4 Pathum Thani, just north of Bangkok. The trees did not have blossom and on one plant two bananas were pointing skywards. On another there was a whole bunch pointing up into the sky.
There was a steady stream of the faithful lighting incense, praying and rubbing powder on the trees to get lottery numbers. One group thought '542' was the magic numbers and a path to riches (we're not sure how they came to this conclusion). 53 year old Surachai says the trees had been growing for a few months and that he'd never seen anything like it before.
An unnamed agricultural expert suggested that there was probably something wrong with the banana plants. Trees and malformed animals are a favourite source of inspiration to select numbers for the lottery, as are numbers of houses and vehicles involved in events where people experience "miracle" escapes from danger, or even bizarre accidents.
SOURCE: Daily News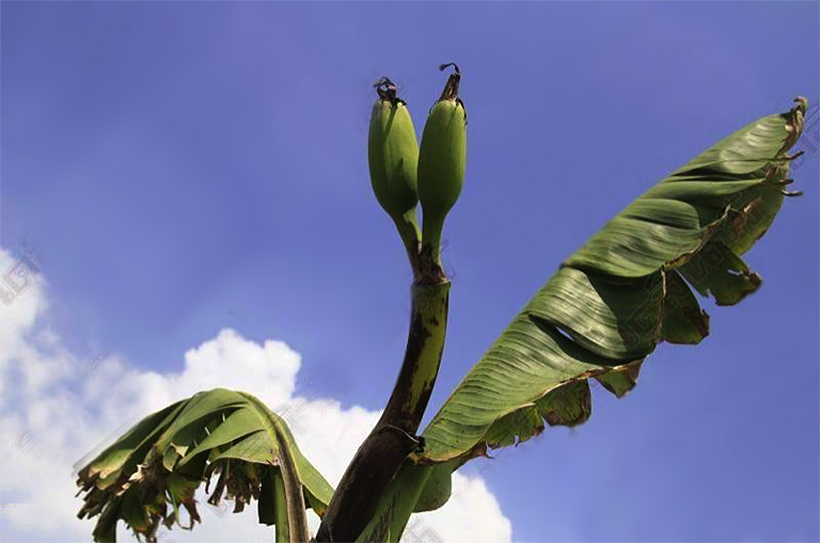 Keep in contact with The Thaiger by following our
Facebook page
.
The K-pop Olympics: performers battle in the K-pop festival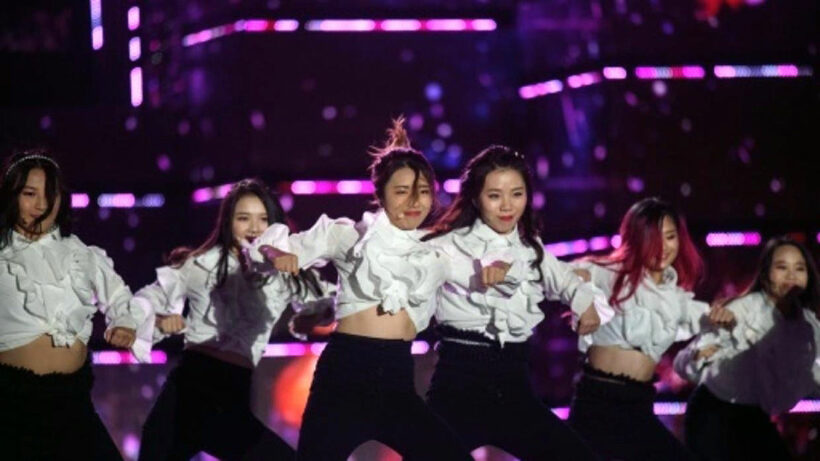 On the streets, in parks and garages, seven Cuban youngsters spent seven months practising K-pop moves to secure a spot on their dream stage: an appearance in South Korea to imitate their idols. 13 final teams from 80 countries are competing in the 2019 event.
At the grandly titled and government-funded Changwon K-pop World Festival contestants from around the globe perform imitation dances or sing cover versions of the genre's biggest hits, with thousands of fans cheering them on.
In terms of global heft, South Korea is overshadowed by its much larger neighbours China and Japan, but the event is a way for Seoul to derive soft power from one of the country's biggest cultural exports. In terms of pop-power, South Korea's K-Pop is now a recognised world-wide music phenomenon with bands like BTS and Blackpink figuring amongst the other big-hitters on the Billboard charts and outselling their western counterparts with millions of albums and downloads.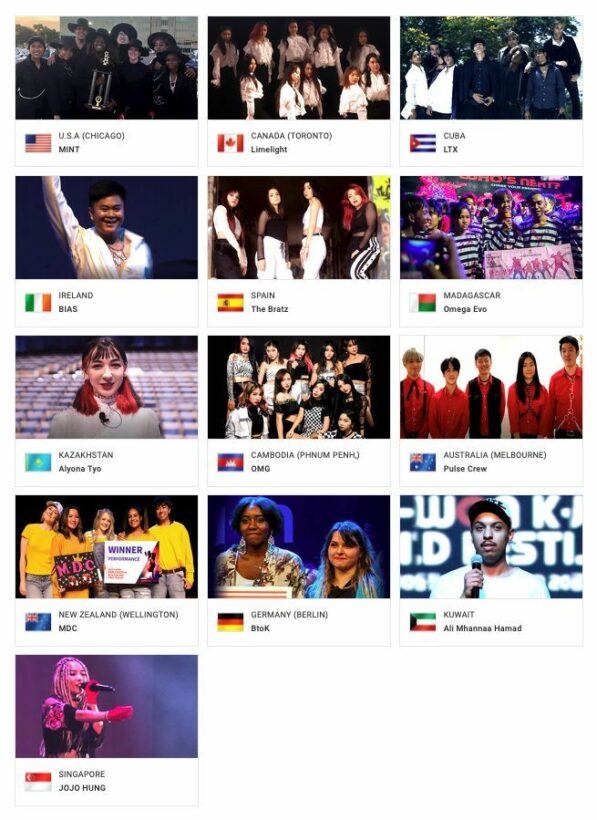 Finalists for this year
Cuba's Communist government is one of North Korea's few remaining allies: when President Miguel Diaz-Canel, successor to the Castro brothers Fidel and Raul, visited Pyongyang last November he was only the third foreign head of state to do so since leader Kim Jong Un inherited power in 2011.
But rather than geopolitics, Havana performer Karel Rodriguez Diaz – whose mannerisms and sleek hairstyle could easily be mistaken for those of a K-pop star – is more motivated by high-tempo beats and superslick dance moves.
"We never had a place with a mirror or a choreographer who could teach us the steps" but they kept on practising, he said.
His team-mate Elio Gonzalez added: "We are so excited to represent not just Cuba but also the whole of Latin America."
Some 6,400 teams from more than 80 countries entered the competition, according to organisers, with 13 groups from places as diverse as Kuwait and Madagascar winning through to the final in Changwon, where they appeared on stage waving their national flags.
"This is like watching the Olympics, a K-pop Olympics," said the event's host Lia, a member of K-pop group ITZY.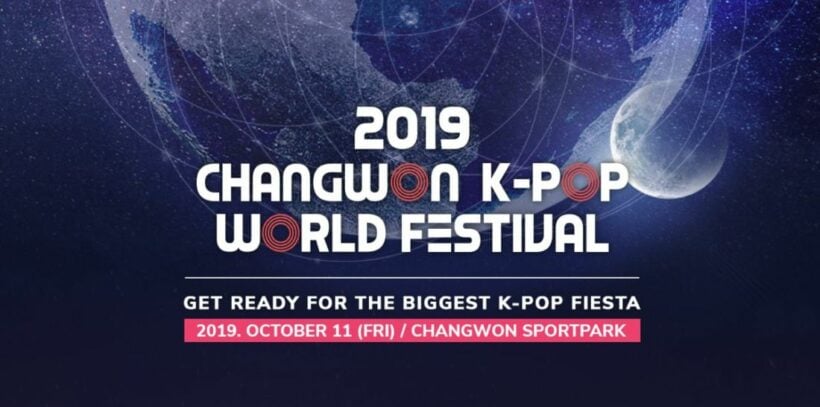 The Korean Wave
K-pop – along with K-drama soap operas – has been one of South Korea's most successful cultural exports to date. A key part of the "Korean Wave" which has swept Asia and beyond in the last 20 years, the K-pop industry is now estimated to be worth $5 billion, with boyband BTS its latest high-profile exponent, becoming the world's most successful band in the past 12 months, selling out stadium concerts within minutes, around the world.
The South Korean government has financed a variety of K-pop themed events in what CedarBough Saeji, a visiting professor at Indiana University Bloomington in the US, said was a form of long-term "soft power diplomacy".
"When you are covering you get to 'become' those idols for the three and a half minutes of the song," she said, adding that performers will go so far as matching their clothing, accessories and hairstyle to their heroes and heroines.
"The cover dancers of today will be diplomats, news reporters, and business leaders in forty years," she went on.
"And hopefully they'll still have a soft spot in their heart for Korea. Korea can't win the world through hard power – armies, economic bullying – but with soft power even a small country like Korea has a chance."
The music also provides an artistic alternative for overseas fans, especially those in developing countries, Saeji added.
"The West, especially the United States, has been so dominant culturally for so long, and having a different cultural pole to look to provides hope that one's own country can experience similar success in the future."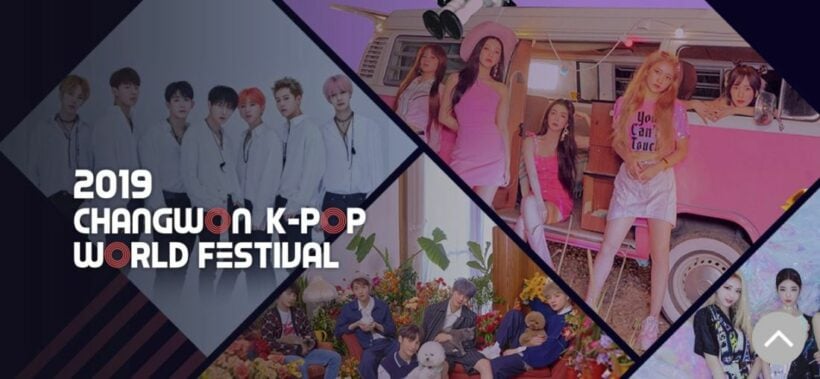 Be who you want
Beneath its glitz and glamour, the K-pop industry is also known for its cutthroat competition, a lack of privacy, online bullying and relentless public pressure to maintain a wholesome image at all times and at any cost.
Sulli, a popular K-pop star and former child actress who had long been the target of abusive online comments was found dead on Monday, with her death sending shockwaves through fans around the world.
"I think a day where (people) would be ashamed of the K-show business will surely come," a South Korean online user wrote in the wake of the star's death.
"I think an industry that makes money by (making people) sing, dance, undergo plastic surgeries and go on a diet to please the gaze of others since they are teenagers should really go bankcrupt."
But for Kenny Pham, a finalist from the US at last week's contest, K-pop's diversity – with some tunes having dark themes, while others were "cute" or sensual – is what gives him a sense of liberation.
"I like how expressive you could be," the 19 year old told AFP last week.
"I feel like it's a place where you could show the passion you have for music, dance or fashion. No one is bashing you for what your likes are."
SOURCE: Agence France-Presse
Keep in contact with The Thaiger by following our
Facebook page
.
Singha grabs a 90% stake in Thailand's Santa Fe restaurant chain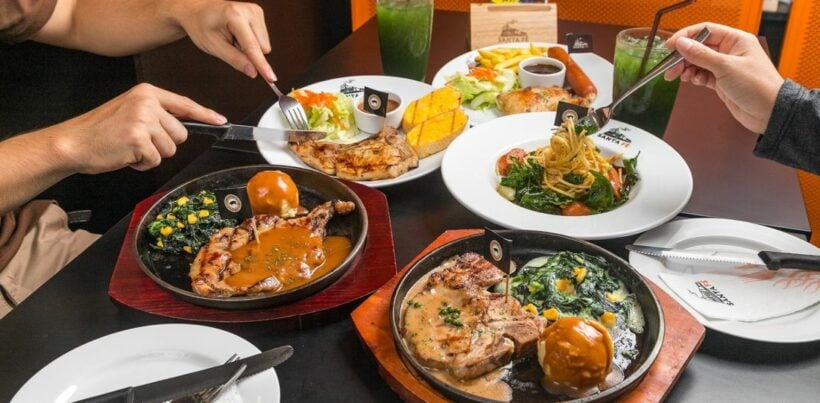 (…or is that a 90% 'steak'?)
PHOTOS: Wongnai
DealStreetAsia, an investor news site reporting on Asian business, confirms that Singha Corporation has purchased a majority stake in the Thai restaurant chain, Santa Fe. It's understood that Singha purchased the shares held by Lakeshore Capital for approximately US$50 million or 1.53 billion baht, giving it a 90% stake in the chain seen in most Thai shopping centres.
The Nation reports that Singha will now oversee over 110 restaurants across Thailand in one of the country's biggest food industry deals of the year. The company first turned its attention to the food industry two years ago, launching Food Factors Company under the Boon Rawd Brewery group.
WongnaiFood Factors aims to make 5 billion baht over 3 years under the stewardship of Piti Bhirombhakdi. The company has an ambitious long-term target of 10 billion baht a year, along with plans to be listed on the stock exchange.
The Santa Fe chain was established in 2003 by Surachai Charn-Anudet's KT Restaurant Company, with the aim of becoming a major competitor to Sizzler, the American chain brought to Thailand by Minor Food.
SOURCE: The Nation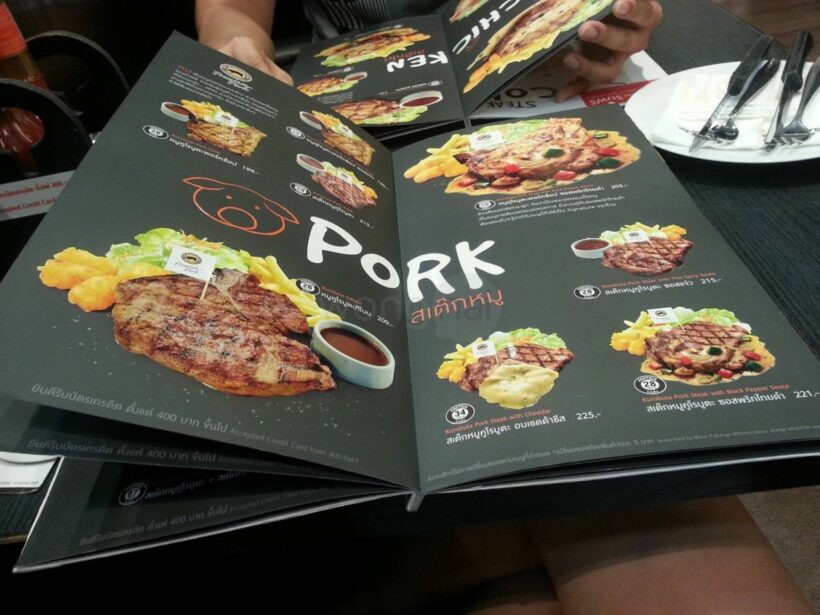 Keep in contact with The Thaiger by following our
Facebook page
.