Somtam scores number 5 in the world's top 500 Lonely Planet Eatlist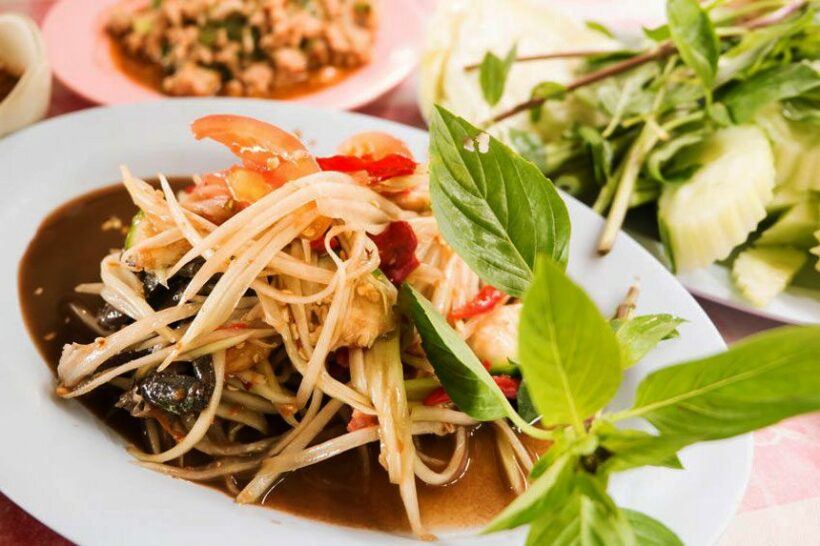 PHOTO: Somtam, Bangkok's spicy contribution to the world's Top 500 foodie finds
A list of the world's top 500 gastronomic experiences seems an impossible task to put together. Lonely Planet have sent out their culinary aficionados and they've come back with rankings, 1 to 500. Bangkok's somtam, the spicy papaya salad, made it into the top ten, number 5! Asian dishes fill five of the top 10 positions.
Pintxos in San Sebastián – the tapas of Spanish Basque country – have scored the number one position in the world's top food experience by the tastemakers at Lonely Planet.
In the brand's latest travel guide Ultimate Eatlist, editors, food and travel writers have created a master list of 500 of the most authentic world culinary experiences for your bucket-list.
They paid attention to taste, cultural importance and the "atmosphere of the location."
The culinary culture that outranked Britain's fish and chips, steak tartare in Paris and Buffalo wings in Buffalo? San Sebastián's culinary tradition of pintos – bite-sized open-faced sandwiches to more gastronomic creations like battered white asparagus, tuna and anchovy tarts and garlic-braised mushrooms, bar-hopping in San Sebastián is described as a unique experience for its epicurean offerings.
Rounding out Lonely Planet's top three foodie experiences are curry laksa in KL, Malaysia, and sushi in Tokyo.
Here are the top 10 food experiences:
1. Pintxos in San Sebastián, Spain
2. Curry laksa in Kuala Lumpur, Malaysia
3. Sushi in Tokyo, Japan
4. Beef brisket in Texas, USA
5. Som tam in Bangkok, Thailand
6. Smørrebrød in Copenhagen, Denmark
7. Crayfish in Kaikoura, New Zealand
8. Bibimbap in Seoul, South Korea
9. Pizza margherita in Naples, Italy
10. Dim sum in Hong Kong
You can indulge your foodie travel fantasies HERE at the "Ultimate Eatlist".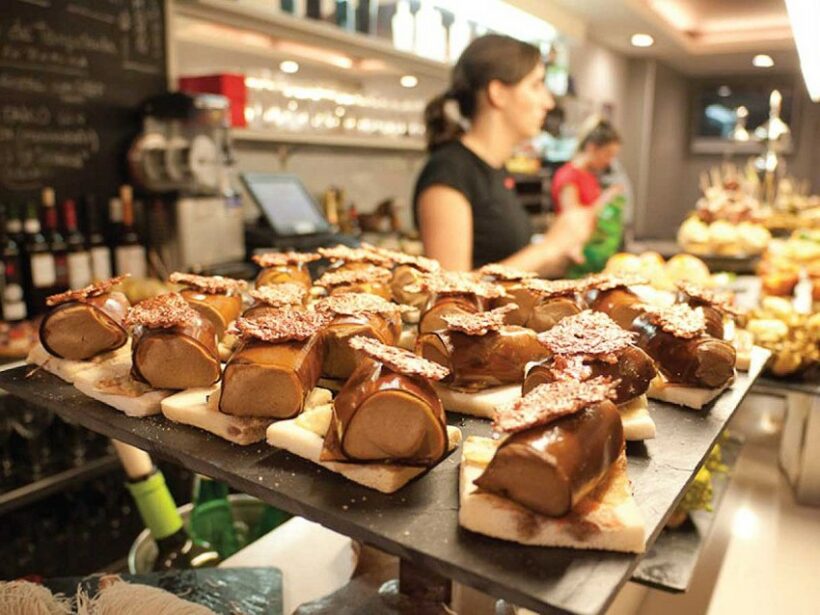 Number 1 in the Lonely Planet Top 500 Ultimate Eatlist – Pintxos in San Sebastián – the tapas of Spanish Basque country
Keep in contact with The Thaiger by following our
Facebook page
.


Find more Travel top 10s and top 10s in Thailand on The Thaiger.

Pattaya police chief battles Thailand's Iron Chef in cook-off for the needy – VIDEO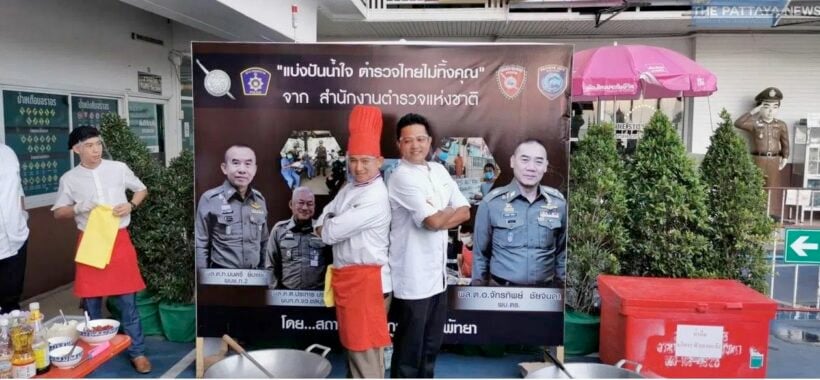 Police in Pattaya are doing more than continue their project to cook food for the needy and unemployed: yesterday they had an upbeat cook-off between the police chief and a famous Thai TV chef. The project is designed for locals who are unemployed or furloughed due to the current Covid-19 crisis. Read more about that HERE.
The Pattaya City police chief took on Thai celebrity chef Kengraratwat Wichianrat, from the show Iron Chef Thailand. The chief is wearing the red hat in the video below:
They cooked around a hundred meals for some of the locals deeply affected by the lockdowns ad closure measures, while officers provided proper physical distancing, hygiene standards and a queue system for diners, all of whom ate for free.
SOURCE: The Pattaya News
Keep in contact with The Thaiger by following our
Facebook page
.
Social distancing pandas fill empty seats at Bangkok restaurant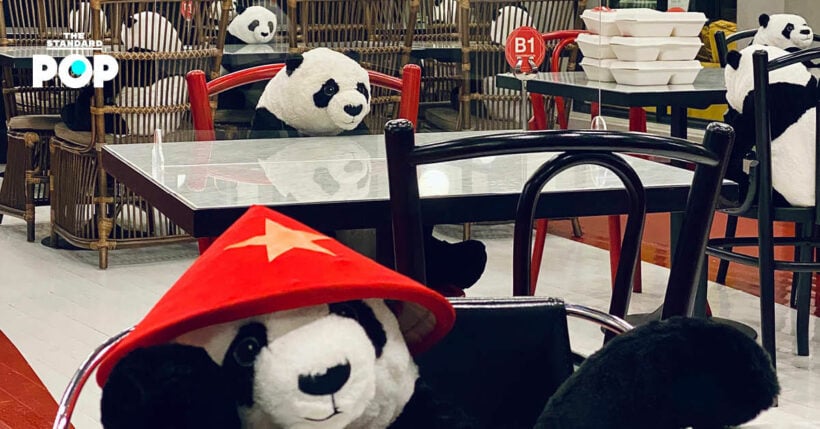 An "X" usually marks the seats in restaurants and other establishments to make sure people are social distancing to prevent spread of the coronavirus. Sometimes the "X" on the empty is marked with red tape, unintentionally sending a negative message. Now one Vietnamese restaurant in Bangkok has found a more fun way to make sure people are sitting apart but still marking the seat spacing.
Big, stuffed panda bear toys are placed in the vacant seats instead. (So far publishers have resisted to use the term 'food panda' in the headline).
Natthwut Rodchanapanthkul, owner of Maison Saigon, near Lumphini Park, told Reuters that he thought the red crosses looked a bit strange.
"Earlier we had only one chair for the tables where the customers would sit alone. But for me, it felt strange, so I thought I'd give them some company."
Thailand has recently lifted restrictions, on restaurants and for some it might be the first time eating at a restaurant since the lockdown. With strict rules and various seats marked with "Xs," going out for a meal has been a bit daunting.
Photos of people eating next to and across from the pandas look a lot happier. One customer told Reuters the pandas made her feel less lonely while she ate a meal by herself.
The next step in easing restrictions around Thailand is set for this Sunday.
Shopping centres and retail shops plan to reopen but a full confirmation on precisely what will open is yet to emerge from the CSSA… hopefully today.
SOURCE:Reuters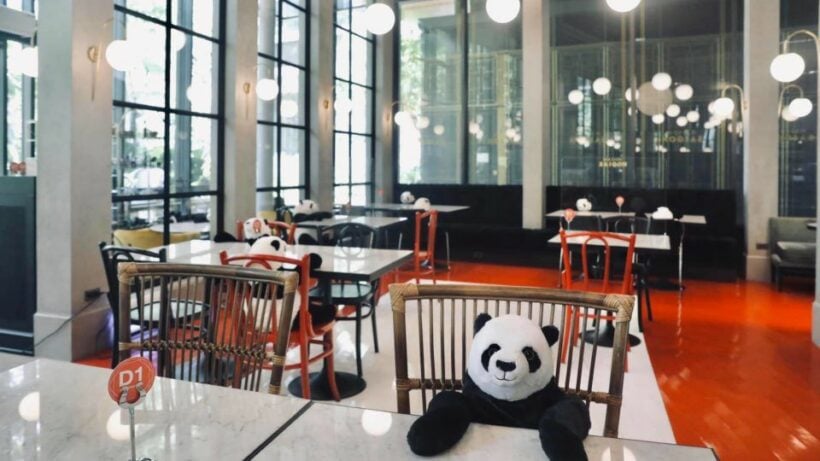 Keep in contact with The Thaiger by following our
Facebook page
.
Cooking with Bibi – let's make papaya salad (somtam)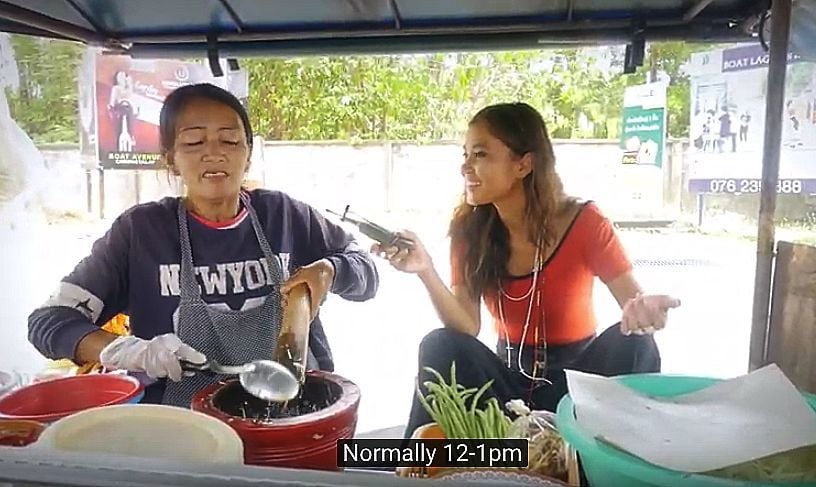 Bibi heads out onto the streets to try some home-made Somtam, that spicy Papaya Salad that makes the eyes water of even the most chilli-loving farang. Then she puts on the chef hat and tries for herself. Let's go cooking on Thailand's streets with Bibi.
Keep in contact with The Thaiger by following our
Facebook page
.