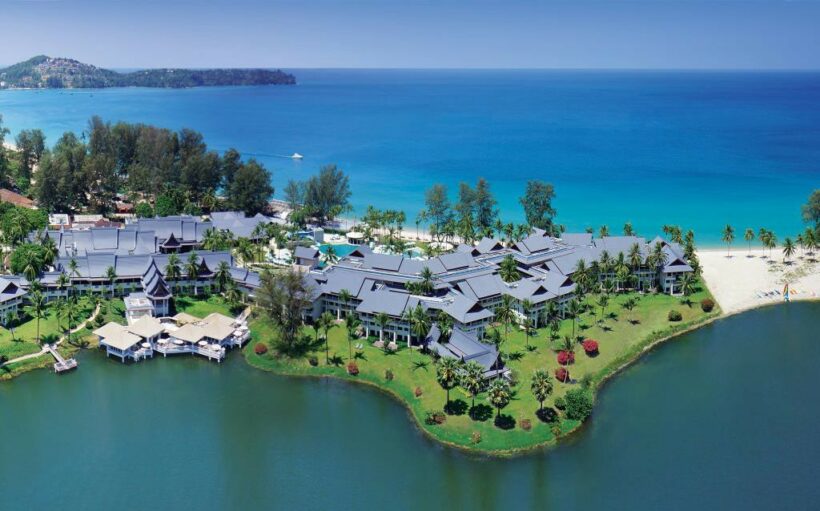 Outrigger Laguna Phuket Beach Resort
Singha Estate, trading on Thailand's stock exchange yesterday (Wednesday), has announced the successful acquisition of six properties from Outrigger Hotel and Resorts, a Hawaii-based hotel chain.
The acquisition is called at USD 310 million and part of Singha Estate's strategic investment to expand its presence in high-yield tourist destinations around the world.
Singha Estate has bought properties in Phuket and Samui in Thailand, Fiji, Mauritius and the Maldives.
"Singha Estate's vision aims to drive the business to become a 'premier property development and investment holding company' generating revenue of 20 billion baht by 2020," said Singha Estate Public Company Limited chief executive officer Naris Cheyklin.
"We believe that this strategic investment and acquisition of Outrigger resorts in four countries will generate recurring income and further diversify the company's profile and geographical risk,"
The media release says that Outrigger will continue to manage the six properties – Outrigger Laguna Phuket Beach Resort and Outrigger Koh Samui Beach Resort in Thailand; Outrigger Fiji Beach Resort and Castaway Island in Fiji, Outrigger Mauritius Beach Resort in Mauritius, and Outrigger Konotta Maldives Resort in the Maldives – a total of 859 room keys.
The completion of the acquisition will raise Singha Estate's hospitality business portfolio to a total of 4,644 room keys by the end of 2018, with 10 properties worldwide and 29 properties in some of the finest locations across the UK.

Maldives Resort Villas
Who are Singha Estate?
Singha Estate Public Company Limited, together with its subsidiaries, develops and invests in real estate for rental and sale in Thailand and internationally. The company also engages in the hospitality and related business. It sells land, as well as single detached houses and condominium units; offers hotel management services; and invests in properties. The company was formerly known as Rasa Property Development Public Company Limited and changed its name to Singha Estate Public Company Limited in September 2014. Singha Estate Public Company Limited was founded in 1995 and is headquartered in Bangkok, Thailand. Singha Estate Public Company Limited is a subsidiary of Boon Rawd Brewery Co., Ltd. – Bloomberg