Tips when buying a vacation home in Thailand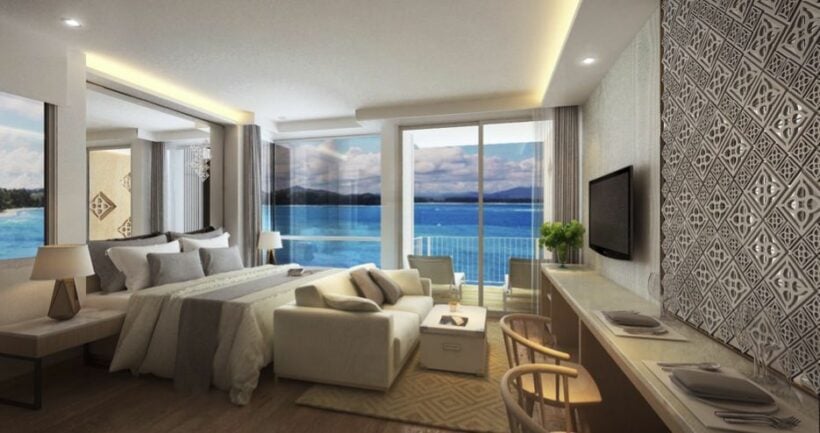 by Marciano Birjmohun
Imagine beachfront villas, riverfront condominiums and mountain hideaways. Vacation homes like these are often purchased for particular lifestyles and leisure activities. However, buyers may need to consider other factors to make the best buying decision. Rental management, for instance, should be considered as holiday home usage often peaks during the holidays, and many homeowners want to benefit from their investment, all year round.
Location
Back in the 80s and 90s, close proximity to your primary residences was a major factor; most vacation homes were within driving distance or a short domestic flight away. However, globalisation has removed the barrier, and these days, investors cross land and sea to acquire their dream homes.
Location is the most important aspect when purchasing a vacation home for both residential and commercial reasons. When considering the location, keep the following questions in mind: Which recreational activities are available? Is there sufficient infrastructure such as mass transit, restaurants, and entertainment spots? Does the location offer a short commute to the airport? And, what kind of developments can we expect to see in the area?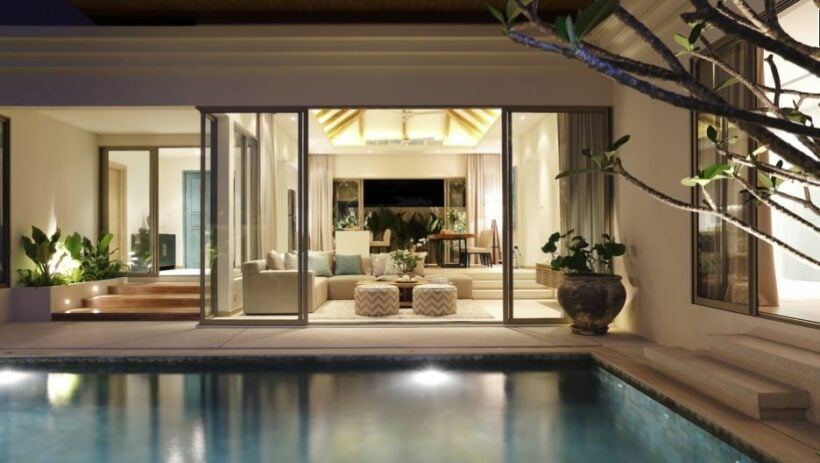 Set in lush tropical gardens, Trichada Sky villa offers a private sanctuary. The pool & garden beckon while the elegant layout & design confirm you are here to relax. Pitched roofs over the common living spaces emphasise the tropical lifestyle.
The season
Holiday lodges in Chiang Mai are best visited during the cooler period of the year, while the opposite is true for beach front homes in Phuket. Vacation homes are directly linked to seasons and climates. When purchasing a vacation home, consider which season matches with your preference and schedule – investors who live in the colder hemisphere often prefer a home that offers a "warm" welcome while people in tropical countries are tempted by a crisp hideaway.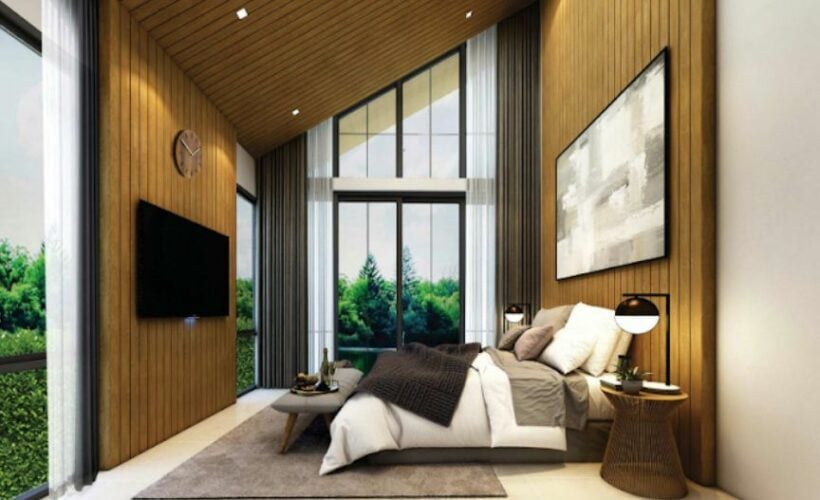 Chiang Mai Onsen Wellness Resort is primed for wellness investment, set amidst unspoiled nature on a natural hot spring in Northern Thailand.
Nature and scenery
Whether you're looking for oceanfront, mountains or beaches, everybody is looking for that perfect, personal vacation sentiment. This is a very subjective aspect of vacation homes and often the underlying trigger in buyers' choices. It can be the rhythmic ebbs and flows of the waves that lull you to sleep or the grand mountain that inspires awe and ignites adventurous spirits. Your ideal home should be a retreat where your inner self feels at rest – or at its best.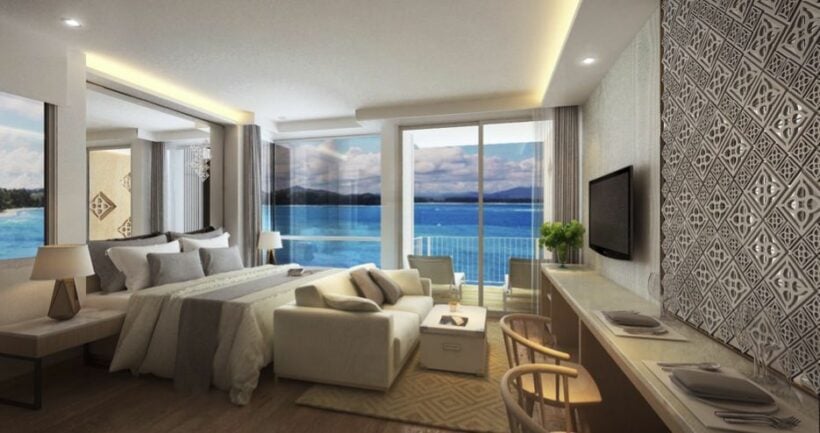 Beachfront Bliss does not compromise when it comes to ocean views. The low-rise condominium sits on one of Phuket's most beautiful beaches, making for a perfect seaside escape.
Rentability
Thanks to vacation rental companies, holiday homes have gained global popularity and opened doors for millions of travellers each year. When purchasing a holiday home for investment, it is important to research rentability in the area, including: Which homes are in my area, and what kind of rental and hospitality services do the competitors provide? Is there demand and potential in this location? Which seasons will have the highest occupancy and how can I accommodate those travellers? The good news is high demand and a good reputation put your property ahead of the game and increase your rental returns.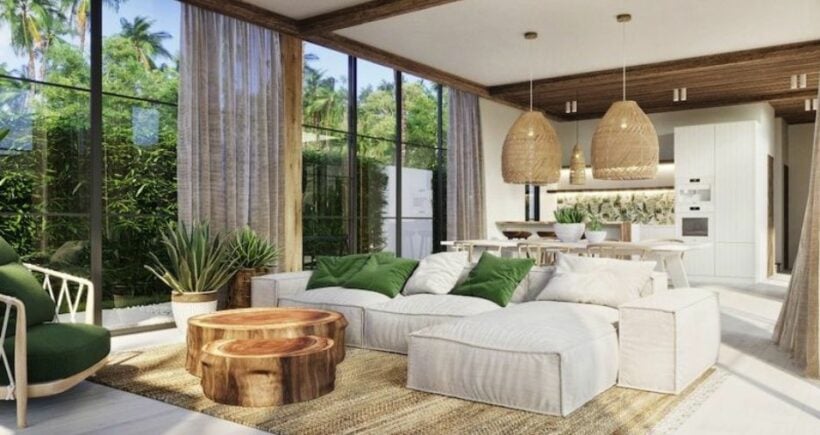 Every detail in Chandra Villa on Koh Samui speaks of harmony with nature, from the lounge couch to the woven lanterns.
Rental management
As a vacation homeowner you will not be able to manage your own property on a weekly or even monthly basis, and expect seamless results. It's important, therefore, to work with a reputable rental management company or hospitality operator. These days, merely managing rentals is not enough; providing top tier hospitality is the key to success.
Keep in mind that the largest operator is not always the best operator. In many markets, boutique operators have created positioning that penetrates niche markets. In either case, that company will become your business card – and the point of contact between your clients and your property. Maintain frequent communication with the operator and have them provide regular reports.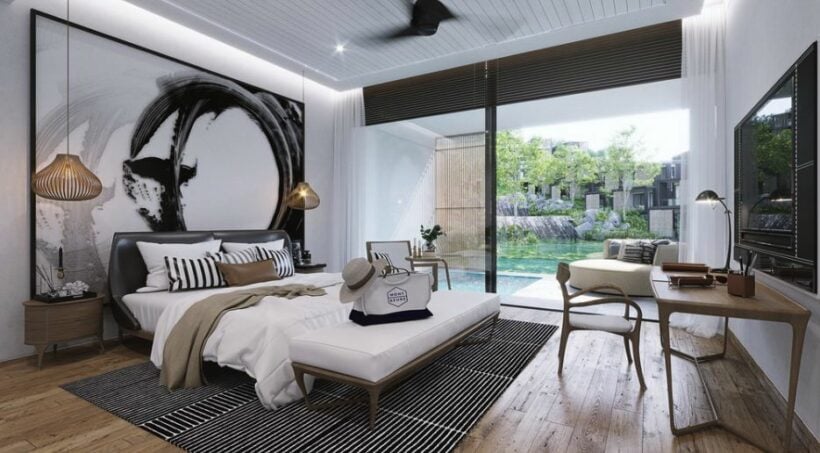 M Gallery Residences, MontAzure Lakeside exudes charm and luxury in its design. This hotel-operated community is surrounded by lakes and tropical gardens.
Keep in contact with The Thaiger by following our
Facebook page
.


Find more property for sale and rent across Thailand at Thaiger Property, powered by FazWaz. You can even list your property for free.

Coronavirus, and Thailand's property market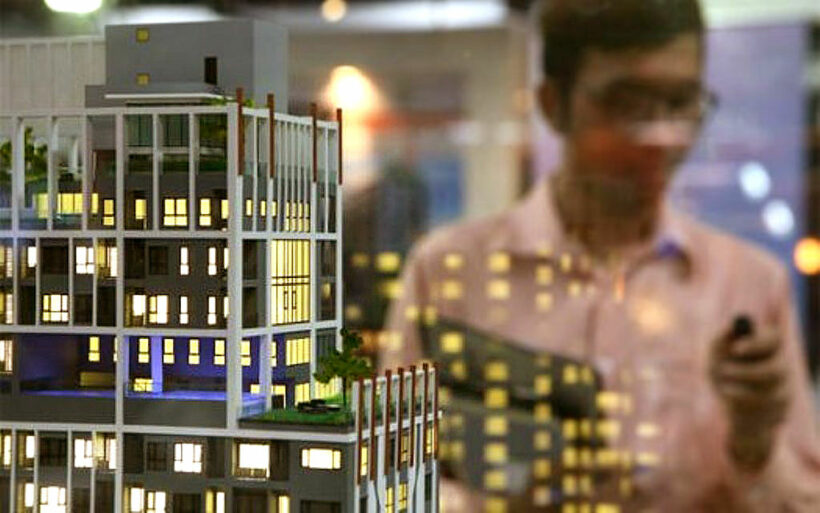 The Coronavirus outbreak poses challenges for Thailand's real estate market as potential Chinese condominium buyers remain stranded in China. Analysts believe Chinese condominium transfers in 2020 will be at least 25% lower than average because of the challenges. Meanwhile, some believe that the outbreak may bring opportunities for non-Chinese buyers and in the long-run, the Chinese may be looking for an overseas refuge in the event of these types of emergencies.
Market remains weak
The pandemic, which started in China, is hurting the condominium market as Chinese nationals account for half of the international buyers in Thailand, or 57.6% of the total foreign condo owners in 2018.
Vichai Viratkapan, acting director-general of the Real Estate Information Centre says that 50% of Chinese condo transfers are expected to disappear in the first 2 quarters of this year and the total transfer value by the Chinese will miss the mark of the usual 29 billion baht by about 25% (around 7 billion).
However, since Chinese property buyers only make up 6% of the total international and domestic housing transfers in Thailand, the total housing transfer number in the country is likely to be similar to last year.
Thailand adjusts GDP growth target due to coronavirus
On Monday (February 17), the Office of the National Economics and Social Development Council said Thailand's GDP growth rate is predicted to be about 2% this year, a record low in the last 6 years. They forecast the rate will be achieved if the pandemic ends before April or May, tourist arrivals reach 37 million, and the world economic growth grows 3.2%, among other factors. Otherwise…
The Chinese are reluctant to complete transfers
The virus has continued to affect hospitality operators, including hotels and condominiums that service tourists, nationwide. Since China has suspended tours, put restrictions on movement, and locked down cities, home to over millions of people, it also poses a threat to real estate developers as their clients are unable or unwilling to fly.
"Currently multiple off-plan condominium developments are approaching completion, and Chinese clients are unable or unwilling to transfer. Chinese clients who made a reservation in Q4 2019 are requesting a refund and withholding their investment," said Marciano Bijmohun, Business Development Director at FazWaz Property Group.
He believes every condominium that is in transfer status will see the percentage of non-transfer units rise in the coming months.
"These non-transfer units will cause a big financial hit to developers."
If a client refuses to transfer, does not comply with the terms and conditions stipulated in the sales and purchase agreement, and decides to release the property, their deposits will be forfeited.
"However, there is some good news, these non-transferred units can be offered with a discount to new clients."
Also, as China has been susceptible to a few disease outbreaks – from bird flu and swine fever and the current coronavirus – it may prompt Chinese buyers to look for second homes outside of China.
Keep in contact with The Thaiger by following our
Facebook page
.
Major condo developers in Bangkok are looking for rental clients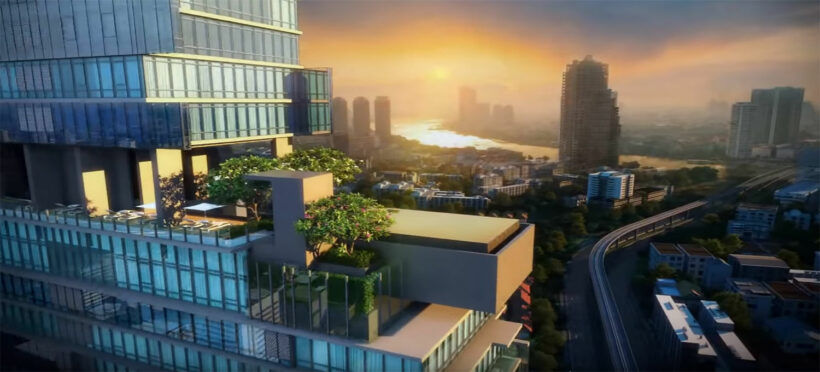 As sales have taken a nosedive since last year, major condominium developers in Bangkok are looking for rental clients.
As an example, L.P.N. Development, which developed condominiums and houses under the Lumpini brand, is offering newly-launched condos for rent. The company plans to attract tenants by offering lower or slightly lower rents than the market price for a 3 year contract. The rented units are then combined and sold together to investors with 5-6% guaranteed rental returns which LPN adds on top to boost sales.
The strategy has been rolled out as some newly-built projects have seen less than 50% sales. Rents that are collected will be used for room maintenance. LPN condominiums that offer this strategy include Lumpini Township Rangsit-Klong 1 (2,700 units), Lumpini Place Rama 3 Riverine (100 units), and Lumpini Park Phahon 32 (100 units), or the total of 2,900 units worth 2 billion baht.
Another Bangkok developer, Supalai, has also unveiled Supalai Smart Solution, which offers a 30 year lease as an alternative to buying freehold, with the price 35-40% lower than purchasing the units. Buyers can pay 20-40 installments to Supalai with 0% interest within the period of 60 months.
Supalai believes this will meet the demands of high-earning customers, senior customers, and foreigners. Condominiums that offer Supalai Smart Solution are in Bangkok, Pattaya, Chiang Mai, Phuket, and Rayong such as Supalai Oriental Sukhumvit 39.
Many developers have seen sales plummet since last year, due to internal and external factors, including slowing economic growth, tighter mortgage regulations, and the strong baht which affects Chinese buyers, who are the major condo investors in Thailand.
SOURCE: positioningmag.com
Keep in contact with The Thaiger by following our
Facebook page
.
10 ways to optimise your property for sale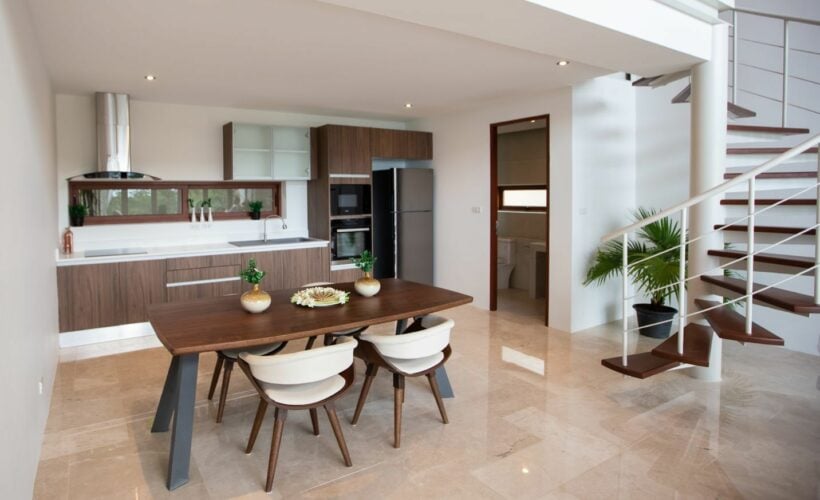 So, you're thinking about selling your property… but, before you put your house or condominium on the market, it's always a right move to hear what experts in the local market have to say. In this article, we've gathered advice from property consultants at Thailand's top real estate company, Fazwaz Property Group on how to increase the value of your property.
Do basic repairs
Basic home repairs are something you shouldn't skip. Bangkok-based property consultant, Anjana Arora advises sellers to keep their property well-maintained and in peak condition.
"If there's any problem, it should be fixed right away before it gets worse. Don't forget that a tiny water leak can quickly turn into a nasty and expensive problem."
Increase inside appeal
It's more than functions that can increase your home's value. "A good-looking interior and fitting furniture can make your unit stand out from other similar units and improve your competitive edge", said Praveen PalSingh, Bangkok property consultant.
"Install some furniture, decor, paintings, and decorative items so that the photos look nice and appealing. Also, make sure that the place is clean and ready for viewing."
Make it ready to move in
Praveen said most clients who look to buy for their own use prefer the ready-to-move-in-right-away type of property. "Buyers usually prefer a unit where they don't have too much touch-up to the unit."
Stick to neutral furnishings
"Some people renovate to a very personal taste. The best renovations keep the property furnishings/decoration as neutral as possible, while also modernising the property", said John Lees-Whitehead, Fazwaz's Pattaya sales director. This may include sticking to neutral colors such as white, grey and beige and staying away from pink, bright yellow, and green.
Renovation isn't a one-size-fits-all
"It depends on the unit," said Luke Murray, a veteran consultant, in Bangkok. He said renovation isn't the only solution to maximise home value, especially as renovation is a cost and risk, in itself, as badly renovated property isn't easy to sell.
"Sometimes it is better to leave it as an older unit and let the new owner renovate, themselves. Other times it is better to do some basic renovations to make the unit livable and then let the new owner decorate, themselves. It's hard to say without seeing the unit specifically."
Tend to the garden
People tend to focus on the interior and forget the importance of curb appeal. So, after clearing all the clutter, applying a fresh coat of paint, and repairing unserviceable items, don't let the overgrown plants and patchy grass ruin the first impression. The next thing is to "mow the lawn and prune the trees", advised Chiang Mai property consultant, Chayanin Chumphukham.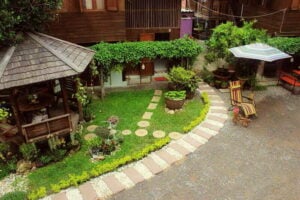 Highlight good location and management
"Location and management are factors that you can't control, but greatly determine the value of the property", said senior property consultant Bao Nguyen, who is based in Phuket. So, if your property ticks those boxes, it has a big advantage.
Hire a professional photographer
Talk to veteran real estate agents in Thailand, and the chances are they will advise you to hire a professional photographer to take pictures of your property. There are many badly taken photos on property listing sites in Thailand, but you shouldn't follow the crowd. You can get an 8 photo package for a small condominium unit at as cheap as 1,500 baht. The price for shooting larger villas starts at around 3,000 baht.
Show rental figures
"Good rental figures and occupancy rates are attractive to buyers as well as good management because many buyers also want to rent out the property when they are away", said property consultant George Willoughby, based in the paradise island of Koh Samui.
"Properties with good occupancy show potential to make money, which is why many people invest. It also helps reassure that it could be easier to resell again, in the future."
Install high-quality curtains
"High-quality curtains are what tenants look for", said Jen Mayo Mui, property consultant in Bangkok, who is experienced with Chinese buyers.
"If the condominium unit has no or low-quality curtains that can't block sunlight, that's a big turnoff for some clients, especially if the unit faces west and has a longer exposure to sunlight", he said. So, if you are looking to increase the value of your property in the rental market, invest in high-quality fabric.
Follow these tips from veteran agents at Fazwaz.com to optimise the value of your property when you list your property for sale.
Keep in contact with The Thaiger by following our
Facebook page
.