Renting out rooms daily or weekly? You better read this.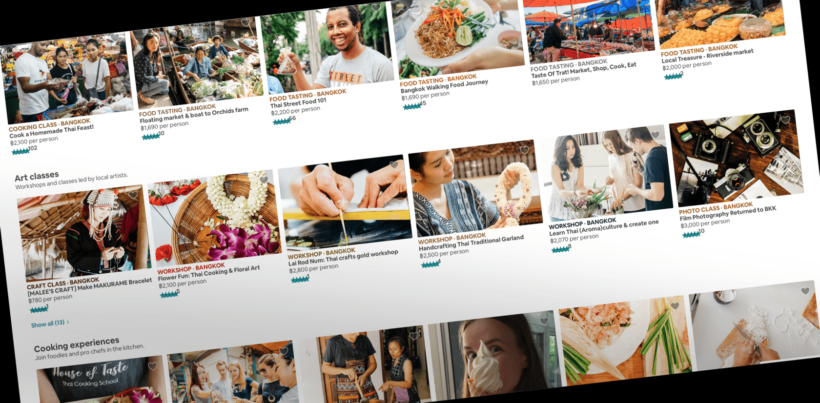 SCREENGRAB: AirBnB website
Illegal short-term holiday rentals, advertised and promoted by online portals like AirBnB, are coming under increasing scrutiny from authorities. Although there has been laws preventing short-term property rentals acting as 'hotels', the law has been loosely enforced with some condo developments around the country acting as defacto hotels and listing in many online booking websites.
In May 2018, a court in Hua Hin ruled it was illegal for people to rent out their condos or rooms on a daily or weekly basis.
While AirBnB was not specifically mentioned in the Hua Hin court case, the home-share system has grown to the point where Thailand's legally registered hotels are calling foul.
There has been some lumpy enforcement and crackdowns around the country since specific laws came into place in 2016. Some AirBnB community members have been seeking clarification from the home-sharing site on the legal status – listing and renting rooms to paying customers in Thailand.
Earlier this month, authorities in Pattaya arrested seven individuals for operating what were described as illegal hotels (lacking permits or failure to abide reporting laws). Just one of the properties was an apartment building.
The latest court ruling was citied in a letter from the local district office to the owner of Wan Vayla Condo complex in Hua Hin identifying the ruling in three cases where condominiums were rented out for less than a month.
In 2017, owners at a condo in the centre of Chiang Rai complained to the city authorities that one of the owners was renting units on a daily basis. A British citizen, he owned the ground floor restaurant, a travel agency and units on the second floor. The city posted a notice ordering him to end all daily rentals, or face prosecution. He closed the entire floor and shuttered the ground floor shops and restaurant.
Alarm bells are now ringing if you rent out a room on a daily or weekly basis and don't have a hotel license. The law is designed to protect registered hotels and has been on the books for a considerable time and there examples of it being more rigorously enforced since 2016, across-the-board.
In the past, hotel and tourism legislation was largely ignored but not any more. That has changed possibly due to the rising popularity of AirBnB and other systems that have threatened the domination of hotels in the accommodation-rental industry. There has also been a pushback from apartment owners in building where units are rented out on a daily basis saying their condos are being used as a front for overseas companies to run virtual hotels without receptions, safety standards or staff.
Thailand's hotel industry, through the Thai Hotel Association, has been lobbying to tighten the hotel law and enforce it more aggressively. Hotels are legally entitled to rent out rooms for daily, weekly and monthly rates.
The long-stay rental market is open to apartments and private residences that are not registered as hotels. Homestays come under a different ruling.
The law has been on the books for years, but that has not stopped AirBnB from amassing an inventory of 61,400 establishments across the country and earnings estimated at 4 billion baht from 1.2 million users in 2017.
AirBnB in Thailand claims its service is legal but have been less than helpful when one a property owner posted on its website's community page a request for clarification. A year passed and no response.
"Our apartment building has recently put up threatening signs about short-term stays. The sign says 'that day/week rental are illegal. It also states that travellers who do not report to the juristic person will be treated as a trespasser and reported to the nearest police station to be prosecuted by maximum law. It also asks other residents to notify the juristic office if they believe people are staying in the building on day/week rentals. As owners, I am not really worried about the sign. However I am worried about the effect on our guests.
Since the sign has been put up, the security guards are asking many more questions. The last guests who stayed with us said that they did not feel comfortable staying in the building.
Can you please advise what we should do as we want to keep a good relationship with Airbnb? We have stopped accepting bookings until we receive s advice. We could cancel all the bookings, but we would be penalized financially by your website and lose our super host status. Even if we are not breaking Thai law, the building could make the experience uncomfortable for our guests."
AirBnB did not respond to community member questions and comments on this subject.
The Immigration Department also have specific requirements of hotels to report any foreign guest's arrival. The unregistered properties fall through this reporting system making them a target of Thailand's strict Immigration requirements.

Find more property for sale and rent across Thailand at Thaiger Property, powered by FazWaz. You can even list your property for free.

Woman stages an accident and lies to police about gold theft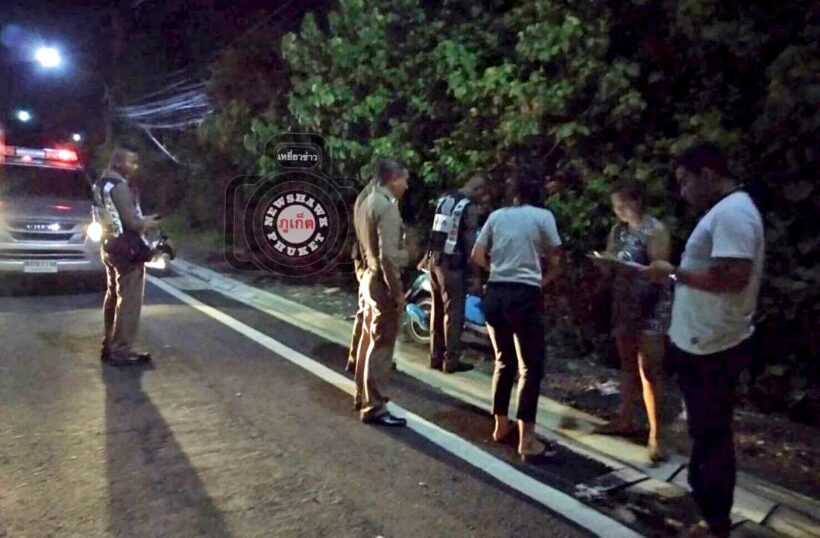 PHOTOS: Newshawk Phuket
A woman has confessed to lying to police about two thieves that snatched her gold necklace and bracelet on Sakdidet Road in Wichit.
On Tuesday, 'Newshawk Phuket' reported that two thieves snatched the gold necklace and bracelet weighing around 30g of gold, worth 40,000 baht, on Sakdidet Road in Wichit.
Patrol police arrived at the scene to assist the woman and investigate her claims.
Yesterday, Phuket City Police say that the woman, 25 year old Rattana Kraiwan from Songkhla, had been taken to the Phuket City Police Station for questioning.
Rattana hadn't filed an official report to police and she eventually admitted to police that she made the story up.
Police say she's admitted to staging the fall off her motorbike into a ditch nearby and pawning off the two gold items, which belonged to her husband, to pay for her personal debts. She said she was afraid that her husband would be angry so she made the story up.
Rattana has promised to police that she will not do things like this again. It is unclear if police pressed any charges or just closed the case with a warning.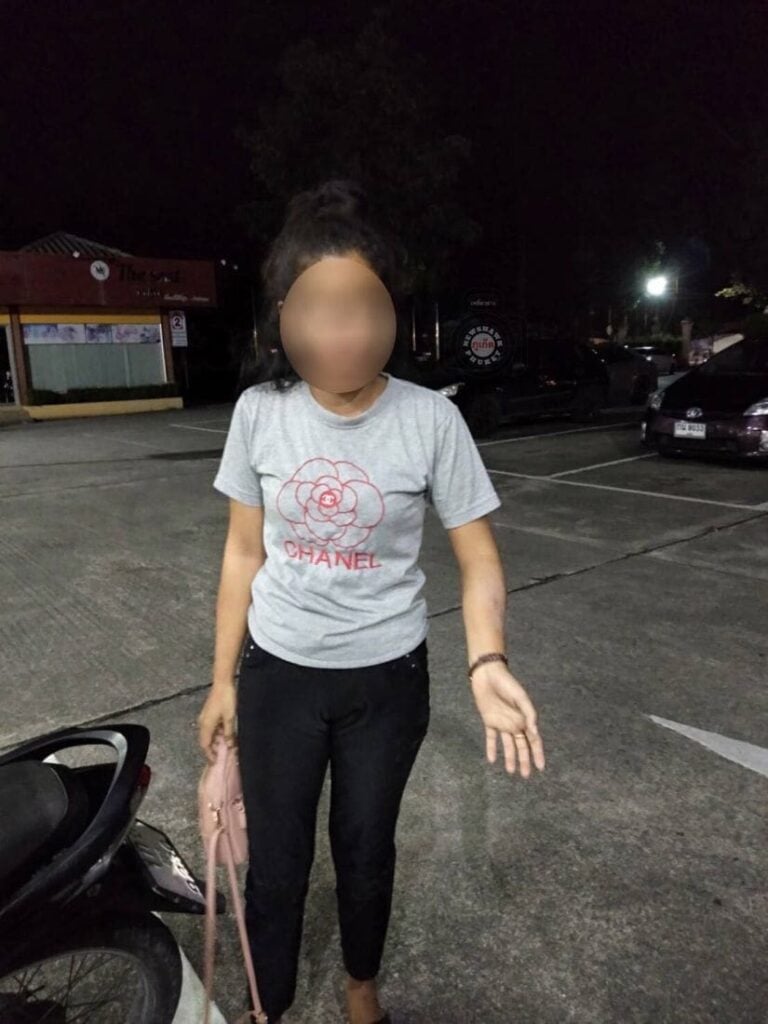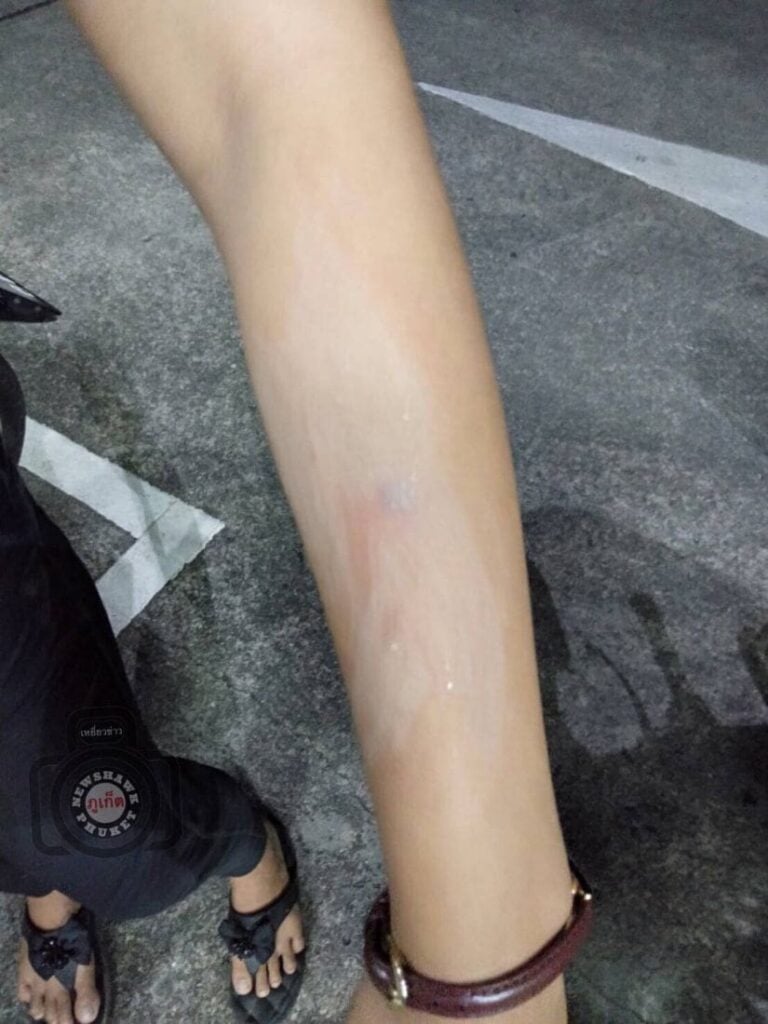 No more coups, unless we need one – Commander in Chief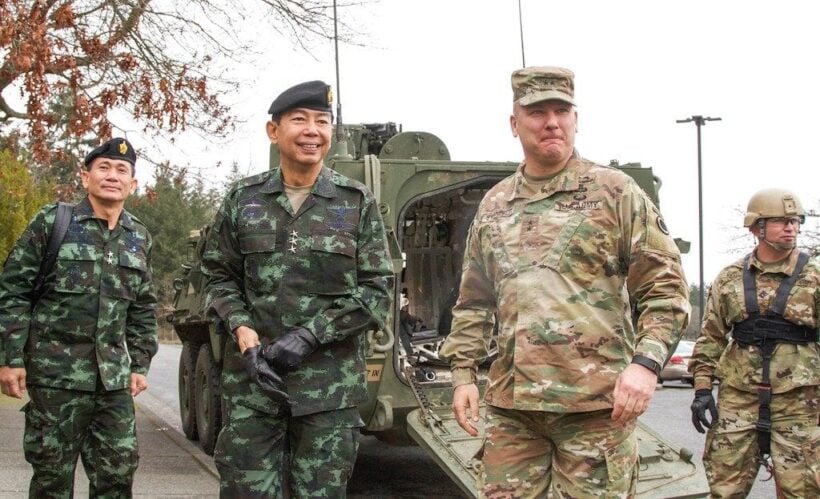 With the country heading for elections in February, or sometime soon in 2019, the hope is for a new, democratically elected government following four and a half years of military rule. But would the army rule out another coup?
Army Commander-in-Chief Gen Apirat Kongsompong has refused to rule out the possibility of another coup if the country is plunged into chaos again.
Speaking to Thai PBS, Gen Apirat said… "My hope is that politics will not bring the country into conflicts again. If politics doesn't cause chaos, then nothing will happen."
Military coups have gone hand-in-hand with the rough and tumble of Thai politics for almost 80 years since the country stumbled into democratic parliamentary rule in 1932 in a bloodless coup.
Speaking to the media for the first time since taking office, Gen Apirat says that, while Thailand had had more than 10 military coups, the last few ones were triggered by politics.
"Gen Prayut Chan-o-cha, who was then army chief in 2014,  had no choice but to intervene. Just imagine what would have happened, had Gen Prayut did not do what he did."
Gen Apirat also voiced full support of the army for the National Council for Peace and Order.
"The army and NCPO are one and the same."
But the General stressed the army is ready to lend support to any government that comes to power.  By his position, Gen Apirat also currently serves as the secretary of NCPO.
The new army chief said he is hopeful that the country will not have to endure more any violent political conflicts.
"We have seen what conflicts have done to the country. Let them serve as a reminder ," he said.
Thaiger Radio News – Thursday