Emerald Group says it will continue with its developments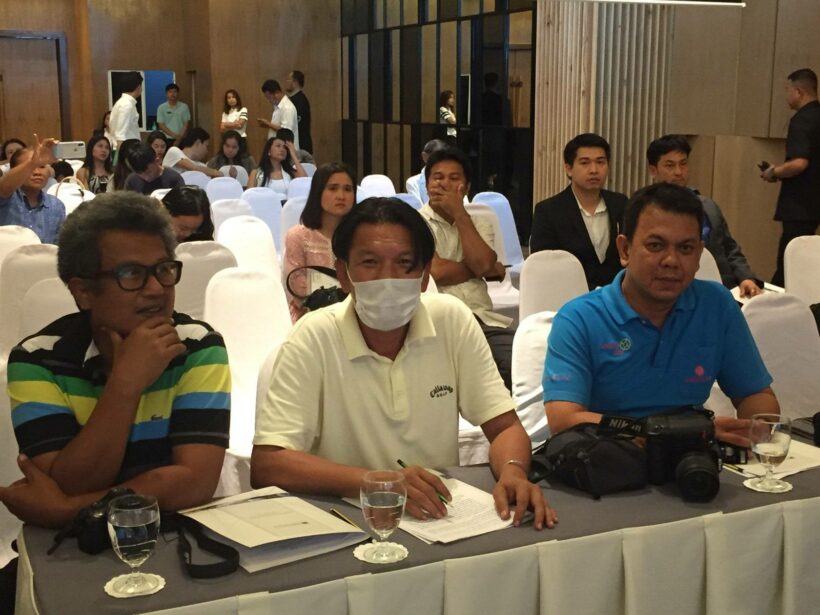 (Translated from Thai)
A press conference held at Dara Hotel on Saturday afternoon (May 19) was hosted by Emeral Development Group's Sawit 'Mai' Ketroj.
Mr Sawit says, "News about Phuket Future Group Co.,Ltd. real estate projects, which is one of companies in Emerald Group located at Kalim Patong, has damaged us. The news has affected the Phuket real estate business and investors have lost confidence."
"Now there are five companies in the group which have invested in condominiums and real estate in Phuket for more than 6 billion baht."
"These companies are Kathu Golf Condo project by Emerald Development Group Co.,Ltd and The Emerald Terrace Condo Patong by Phuket Future Development Co.,Ltd which have now completed the constructions."
"The Emerald – Central project by Phuket Capital Real Estate Co.,Ltd, The Emerald City Life Condo Patong by the Emerald  company which is now under construction. Emerald Nirvana 1 and 2 , Nirvana Lux and Jade Villa which are now under construction, are waiting for construction license.
"Only projects of Phuket Future Group Co.,Ltd. are the ones that have problems. Other projects are continuing. We have accounting documents that can be prove the situation about the Phuket Future Group."
"The project cannot build following the schedule because it is on a 36 rai plot of land on a steep hill. We need to be careful about engineering and architecture work, especially for the safety. The project completion schedule has been updated three times. The project is scheduled to finish last year. Due to the Environmental Impact Assessment (EIA). the construction is expected to be finished at the end of next year."
"We have informed our customers about the problems. There are now 185 current customers, 98 customers cancelled their contracts. Some of them have been refunded. We are taking care of our customers as much as we can."
"We are sure that our business will reach its target as we do not have financial problems now. We also have international alliances for investment."
"About an issue that has been claimed that we have sold same condominium units to customers, twice, this is not true. The units will be sold to another customer when the old customer cancels the contract. We cannot do that to customers."
About a condominium in Ao Nang, Sawait says the project was built in cooperation with a company who owns the land. The investment was later cancelled, but the owner of the land continue with the project.


- Kritsada Mueanhawong
Chiang Mai: New Zealander accused of masterminding murder of his Korean mother Chiang Mai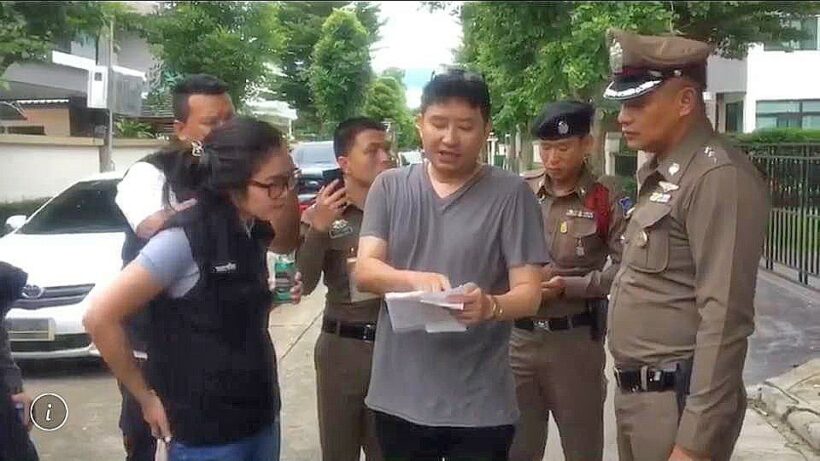 Chiang Mai police have arrested a New Zealander for allegedly masterminding the murder of his Korean mother by setting it up as quarrel between his wife and his elderly mother.
50 year old Brian Lee was arrested and charged with masterminding the murder of 76 year old An Jung Ja at a house in the Mountain View village in Tambon San Phisua in Chiang Mai's Muang district on Thursday. He was being detained at the Mae Ping police station.
Earlier, Lee claimed his mother had a quarrel with her daughter-in-law, Park Songhee, who then stabbed her to death out of anger. Lee said his mother became angry at the speed of Park's response to being called, and so grabbed her daughter-in-law and slammed her head against the wall and injuring her, before Park then stabbed her.
But after checking forensic evidence and security-camera footage, police concluded that Lee had lied about the quarrel and took part in the killing of his mother. His wife was under police watch at Chiang Mai Hospital.
Police said Lee's mother had several apartments and businesses in South Korea, and Lee had brought her to live with the couple in Chiang Mai six months ago.
STORY: The Nation
Bangkok: Female's head and body parts found in bags north-east of city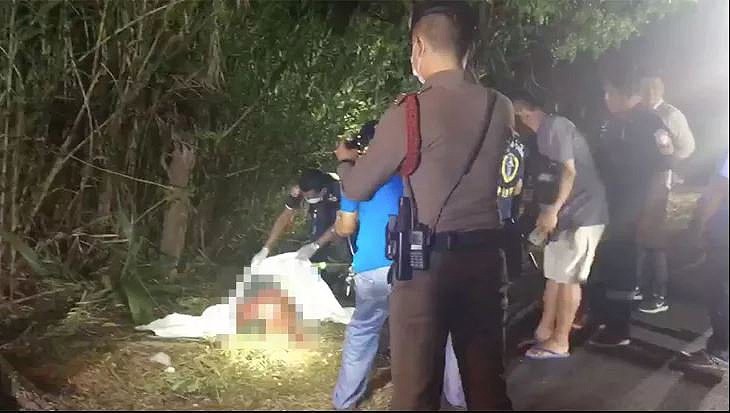 PHOTOS: Thai Rath
The mutilated body of a female has been found in the Soi Klong Samwa, in the north-eastern outer suburbs of Bangkok. Minburi police, forensic experts and members of the Por Teck Tung Foundation headed to the location where the body was found.
In a shoulder bag, wrapped in a black rubbish bin liner, was the head of a long haired woman.
Several metres away were two fertiliser sacks that police believe contains the torso and body parts of the victim. The body parts are believed to have been in the sack for three or four days. The location of the grisly find was about 1 kilometre down a small soi and was found after local residents smelt a bad odour.
Police are continuing their investigating.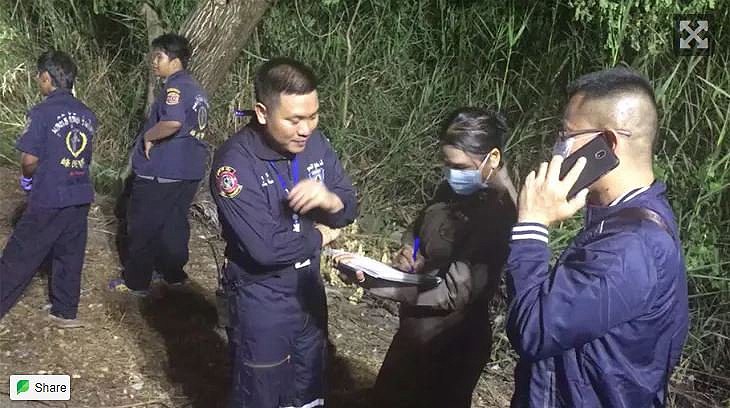 Phuket: Two arrested in Rawai over illegal football gambling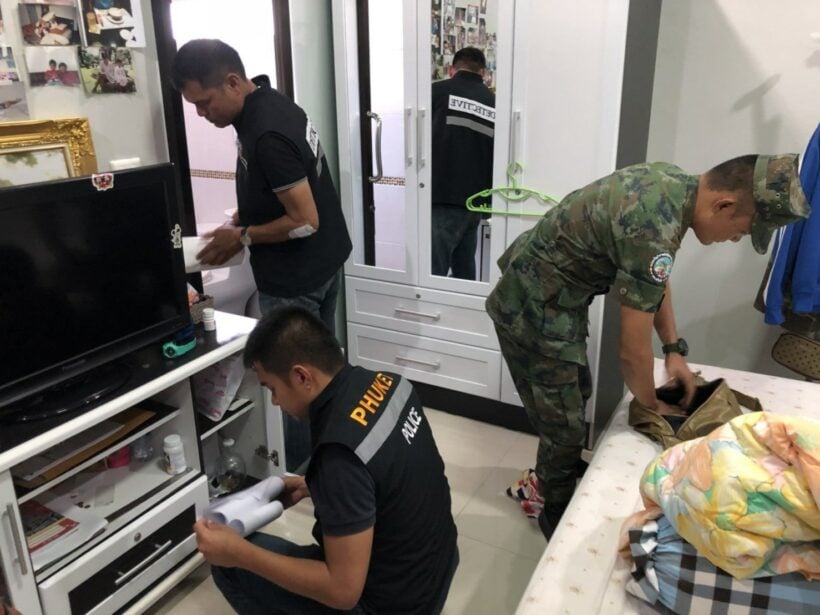 Two Thai men have been arrested in Rawai after they were found to be illegally gambling on World Cup football matches.
Yesterday afternoon a team of officials from the Chalong Police arrested 55 year old Gosri 'Boon' Rueangrit and 30 year old Sriwawut Rueangrit at a house in Rawai.
Police seized four books of loan lists from Gosri, a bank book and football match prediction lists (dated  June 21). The items and the men were taken to Chalong Police Station for further questioning.
Gosri has since been charged with offences relating to the Excessive Interest Rate Prohibition Act and providing illegal football gambling.
Police seized a mobile phone from Sriwawut with a screenshot of the 'lion888.net' website including the username 'la151199' – a football prediction App with predictions and betting odds from June 17-22.
Sriwawut has been charged with illegal football gambling.