Habitat Group launches three projects valued at 3 billion baht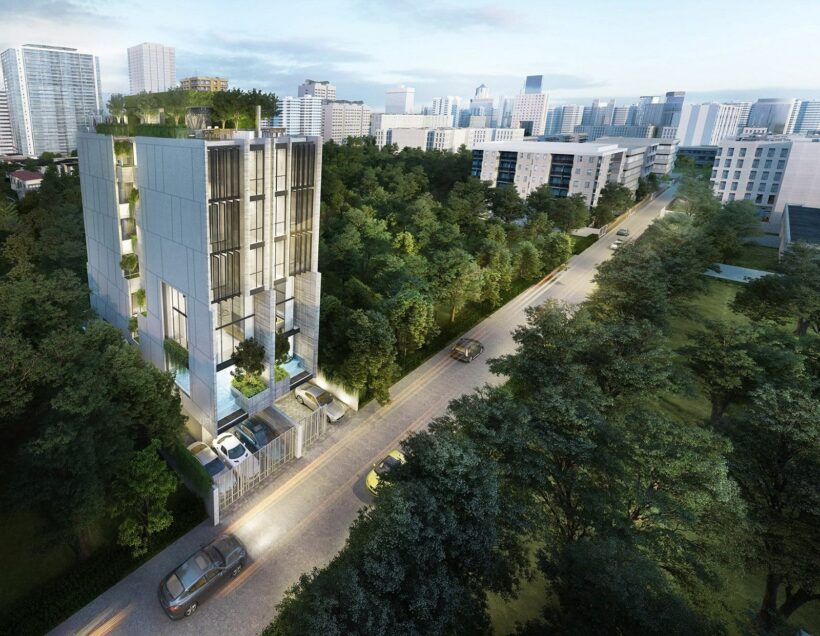 Habitat Group is poised to launch three new projects with a total value of 3 billion baht in the second half of 2018.
Recognising the growing trend of buying properties for investment, the company reveals this sector is growing 10-20% per year and foreigners looking to invest in property assets are making up a increasing part of that growth each year.
The Group has had a record first quarter this year with sales of 1.9 billion baht, a 63% increase on 2017, and is well on target for 12-month sales of 3 billion baht in 2018.
Mr. Chanin Vanijwongse, Chief Executive Officer of Habitat Group, the country's leading property-for-investment developer, commented, "We will be launching three new luxury development projects worth a combined 3 billion baht during the second half of 2018. These residential and for-investment condominium developments will be located in the heart of Bangkok and Pattaya."
Two of these new condominium developments will be launched in Q3 2018 under the Group's 'Walden' brand, and are luxury low-rise condominiums for residence and investment. Located in Sukhumvit 39 will be the 950 million baht eight-storey 116-unit condominium 'Walden Sukhumvit 39' with sales starting from 5.6 million baht per unit.
Another 800 million baht project called 'Walden Sukhumvit 31' will be a luxury eight-storey 104-unit condominium located on Sukhumvit 31, also with sales starting from 5.6 million baht.
"Sukhumvit area is an important business hub and an area we believe will continue to grow. In addition to residential offerings, Sukhumvit is considered a "complete location" with offices, five-star hotels, shopping malls, tourism, hospitals, and educational institutions.

Walden Sukhumvit 39 and Walden Sukhumvit 31 offer convenient commuting for residents who can use the mass transit system to get around Bangkok easily, as well as being conveniently located nearby to shopping malls such as EmQuartier and Emporium, as well as many well-known schools.
The Walden Sukhumvit 39 and Walden Sukhumvit 31 developments have a different business model to the Group's branded-resort developments in Pattaya, as they will be available both for residence and investment. Habitat Group's hospitality arm, Habitat Hospitality, will be managing the properties and facilitating rent for owners. The company will work to support rental ROI for investors, and also ensure that developments see a capital appreciation of 3-5% annually.
The third development to be launched in 2018 is located in North Pattaya with a project value of 1.25 billion baht, and is planned for a Q4 launch. The project will use an investment model with guaranteed returns, and it will be managed by a well-known US hotel chain.
Habitat Group's sales in H1 2018 totaled 1.9 billion baht, up 63% year-on-year and already surpassing total sales in 2017, which were 1.298 billion baht. The Group forecasts total sales for 2018 to reach 3 billion baht, a 131% year-on-year increase.
This record performance is on the back of successful sales at X2 Pattaya Oceanphere, which is 70% sold; the resort-style condominium on Na Jomtien Beach, Best Western Premier Bayphere Pattaya, which is sold out; BluPhere Pattaya managed by BW Premier Collection, which is also sold out; Wyndham Atlas Wongamat Pattaya which is 90% sold; the ultra luxury residence LEROY Ruamrudee, which is 100% sold; and Walden Asoke which was only launched in March 2018 and is already 80% sold.
"The Thai economy offers a positive trend for property investment. With interest rates lower than 1%, and since stock investment comes with risk and a chance for loss, investors want to diversify their portfolios with less risky assets that offer steady returns, and the property market is an attractive option. Statistics have shown an annual growth of 10-20% in number of real estate investors, while long-term investors in this market continue to invest," added Mr. Chanin.
Thai investors remain Habitat Group's largest market at 60%. The remainder come primarily from Singapore, Hong Kong and China, with the latter being the largest nationality of international investors reaching almost 40% of the total. Other international markets on the up include Europe, the Middle East and Myanmar which together are showing an annual growth rate of 20-30% for Habitat Group.
In the case of Habitat Group, guaranteed rental yields of 6% for five years are offered. All Habitat Group developments are in prime locations with award-winning architecture and design, as well as quality built-ins and electric appliances, ensuring yields are high and with land prices continuing to trend upwards investors will profit from this with 3-5% capital gain yearly.
"Incoming foreign investors to Thailand are one of the main disruptors to the real estate market, however, Thai investors remain a big part of the market.
Interest in Bangkok's Central Business District will continue to grow due to limited supply, therefore I see the trend for buying a second residence in the heart of the city or owning an asset for rent will continue to attract expats working in Bangkok, such as European and Japanese residents, as well as Thai people.
Habitat Group's development projects for investment purpose thus answers this need very well. We will help investors take care of all management aspects including yields and returns, rental contracts, and maintenance. As for our projects in Pattaya, investors can use their room for upto 14 nights per year and booking will be managed by the respective five-star world-class hotel chains we work with to ensure the best return for our investors," concluded Mr. Chanin.


For more information please visit HERE or call 02 168 8266 or 081 451 0002.
Find more property for sale and rent across Thailand at Thaiger Property, powered by FazWaz. You can even list your property for free.

Hua Hin's Centara Grand Beach Resort make it into list of best heritage hotels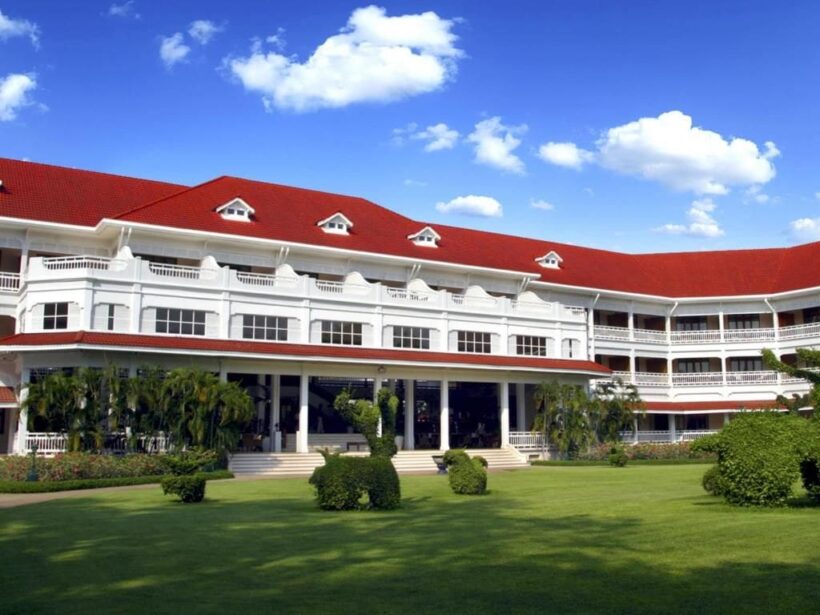 Creaky wooden floors, teak antiques, afternoon tea, marble staircases. There's just something magical about a hotel with some history. From Yangon to Hong Kong, many of Asia's most beautiful heritage hotels emerged during the 19th and early 20th centuries. And one of them is in Hua Hin.

TTR Weekly reports that one of Thailand's iconic and historical hotels, Centara Grand Beach Resort & Villas Hua Hin, has made it to the CNN Travel's annual best heritage hotel list.

The 95 year old property was identified among the Best Heritage Hotels, worldwide.

Opened in 1923, Centara Grand Beach Resort & Villas Hua Hin (originally known as The Railway Hotel) tells the story of Hua Hin's evolution from a small fishing village to thriving resort destination. It began in the early 1900s, when Thailand's southern railway route finally linked Bangkok and the west coast by train - CNN Travel<...
Calls to restrict foreign property purchases in Bangkok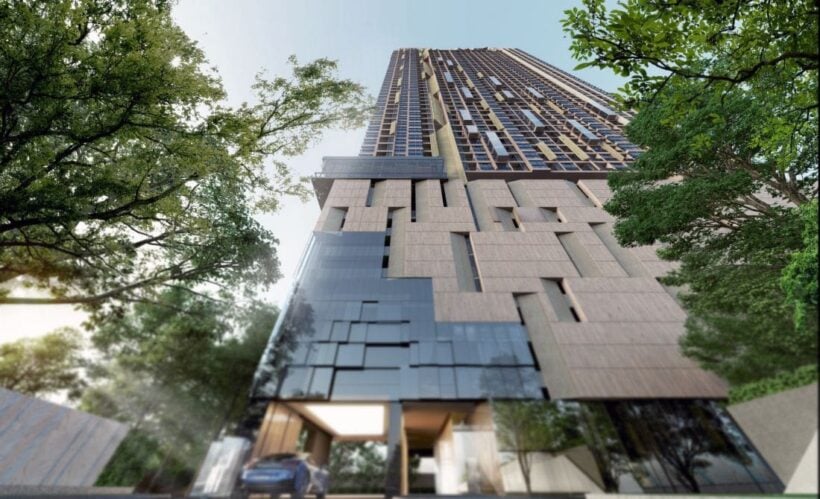 Dr. Sopon Pornchockchai, the President of the Thailand Agency for Real Estate Affairs, is calling for controls to restrict foreign property buyers.
Thailandproperty.news is reporting than he is justifying his comments saying the growth in income of Thais is slower than the property price rises being pushed up by high foreign demand.
"Some measures should be adopted, such as higher stamp duty for foreigners," he said.
The article says that this is the first time an industry figure has spoken out about the need to restrict or reduce the amount of foreign investment in the Bangkok property market. Dr. Sopom says he believes that foreign buyers account for around 20 percent of all Bangkok property purchases.
He noted that Chinese purchases account for about 80 percent of foreign buyers.
Read the original story
HERE
Habitat Group launch Walden Sukhumvit 39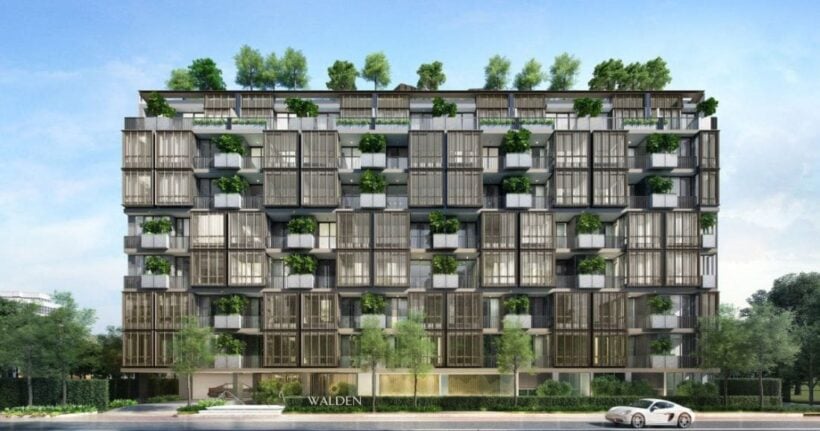 ADVERTISEMENT

Following the success of Walden Asoke launched in March this year, and now 90% sold, the Habitat Group is launching its second city centre luxury low rise condominium under the Walden brand – Walden Sukhumvit 39.

Developed under the concept of "Low Rise, High Living", the 950 million baht development embraces nature in its design. With end-users and investors in mind, Walden Sukhumvit 39 is located in the most expensive rental area of Bangkok, Sukhumvit, where rates reach 1,000 baht per sqm/ month, and yields for Walden Sukhumvit 39 owners are expected to reach 5% per year.

"High-end condominiums continue to grow in popularity attracting both Thai and international buyers, as well as investors. With Grade A locations scarce, especially along Sukhumvit Road and the BTS route, land prices are at a premium, which in turn has meant prices for condominiums in Sukhumvit 39 have grow exponentially over the past five years ...