Property
By the book: Phuket's condo market surges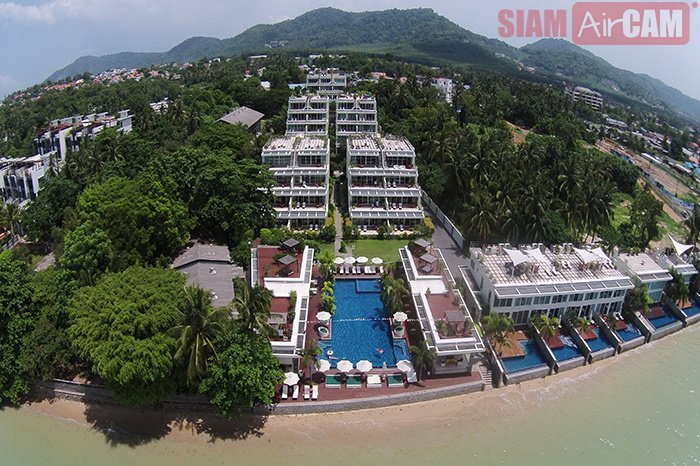 PHUKET: Phuket's property market has changed dramatically over the past decade. One particular segment which has seen huge changes is the condominium market.
More than 10 years ago, there were very few condo developments in Phuket, as the majority of new expansions were large villa developments. This was because land was much cheaper than it is now, as were labor and building materials. The baht was also much weaker against most major currencies, meaning that foreign buyers demanded larger villas that were easily within their budget.
Due to changes in the foreign freehold ownership laws, condominiums began to increase in popularity with foreign buyers, and developers started building more condo projects. When condos initially started coming online in Phuket, they were generally high-end and luxury developments: many were large, spacious two, three and four-bedroom units.
Since 2008, however, the market has changed. Buyer's budgets decreased due to the world's economy, Phuket's land prices and building costs increased and major Thai developers targeting their products at the domestic market moved into Phuket in a big way.
The effect of this was a move away from large condo units, which had become more expensive than buyers' budgets, toward smaller, lower-priced units.
New launches in the condo market are now dominated by studios and one-bedroom units of about 30-45sqm, catering to buyers' reduced budgets.
During the final quarter of 2014, seven new projects were launched with a total of 700 units. One-bedroom units made up half of this new supply.
The number one location for new condo developments in Phuket remains the west coast. However, since Sansiri began its dCondo developments in Kathu, more and more condos are being constructed in the central area of Phuket, primarily aimed at the entry level buyers of the domestic market for 2-3 million baht apiece for 30-40sqm units.
Condo prices per square meter in Phuket now range from 30,000 baht/sqm for an older re-sale property, up to over 200,000 baht/sqm for the latest luxury condo developments. As mentioned in previous articles, re-sale market prices are lower than new developments and properties on Phuket's west coast generally command the highest prices on the island.
Figures taken from the Global Property Guide show Thailand's property market has fantastic value on a cost-per-square-meter basis when compared with regional and global alternatives.
With average capital appreciation standing at 30% for buyers who purchase during the pre-construction phase of a condo development, many property speculators look to buy early.
An additional benefit is that these buyers have the choice of the most attractive units.
However, with these benefits comes additional risk for the buyer. When buying at the pre-construction phase, it is advised that buyers conduct a thorough due diligence review of the developer: checking the developer's history; whether or not the developer has the correct permits to build the condominium; how the development is being financed and so on.
There are many experienced property developers in Phuket, both large Thai PCLs and local developers. Buying at the pre-construction phase offers buyers a great opportunity to make an attractive capital gain.
What does the future hold for Phuket's condo market? It is expected that new launches of entry-level condos will be scaled back in the near future.
Phuket's mid to higher-level condo market looks more promising: the market is showing signs of recovery and is much detached from the entry-level segment of the market.
Thailand's currency is predicted to weaken against the US dollar this year, with interest rates in the US expected to increase, while Thailand has been reducing rates.
This should give further help to the mid to high-end segments of the market as properties will become more affordable to foreign buyers with earnings or savings in US dollars.
For more information about this article contact Mr Hodges, the North Branch and Investments Manager for Siam Real Estate in Phuket and author of SRE's Phuket Residential Market Research Report. He has more than six years' experience in Phuket's real estate market. Tel: 076-324042 E-mail: kevin@siamrealestate.com; www.siamrealestate.com
— Kevin Hodges