Property
Across the Land: Phuket expat community living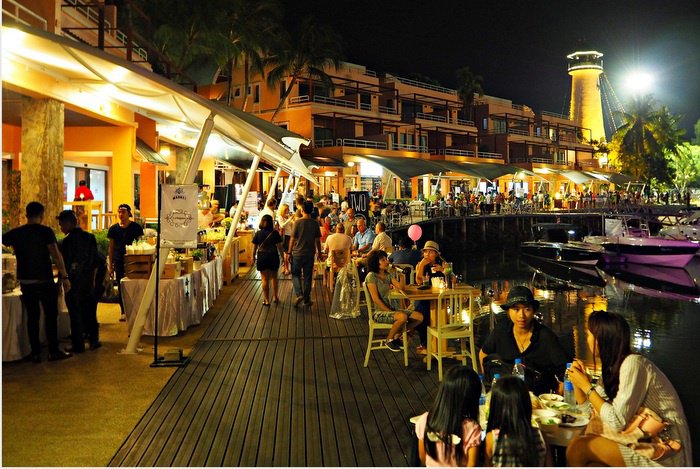 PHUKET: If you are living in a foreign country where there is already a well-organized expatriate community, there can be many benefits. Having catered to an expatriate society for many years, Phuket is one such destination that is popular among foreigners – and for many reasons – including, of course, the tropical climate, beautiful beaches and the warm and friendly local people.
It's partly due to this established community that many expatriates settle down in Phuket and call it home. Demand for housing is therefore now on the rise. It is also not uncommon to see "seasonal" expats and retirees who choose to come to Phuket for a couple of months each year.
With an established expatriate community it is less challenging and daunting for those newcomers settling into a foreign culture for the first time. We find that families with school-going children tend to settle in faster and have less of a learning curve.
This is due to the supportive network of parents who help out with finding and advising on the best supermarkets, beaches, shops, handymen, maids and so on. Such networks are invaluable in saving newcomers time, money, frustration and confusion.
As 'new kids on the block', it is advisable to have scouted out the property that you will be calling home at least six to 12 months prior to arriving in Phuket. There's no denying that the task of finding the right home in a foreign country can be tedious and time consuming. At this stage, the internet can be invaluable for establishing new contacts and doing your "homework" on the best properties to rent or buy.
Alternatively, contact a real-estate agent to assist and recommend some local properties. This will take some of the stress out of hunting for a home, and while it might be an added cost, a good agent will have a much better knowledge of the market and could save you time in finding the right combination of factors to suit your family's needs.
Popular property choices are usually 3-4 bedroom pool villas in a gated community, with monthly rentals ranging from 70,000 to 250,000 baht on a one-year rental agreement. Because Phuket's tourism industry is seasonal, securing a one-year contact will also save you money, as owners are usually ready to drop the monthly rate the longer you stay.
A one-year contract will also give you the time you need to adjust to the new culture, scout out the island, and then perhaps move to another property better suited for your family, once the rental period is over. In fact, families sometimes relocate from one area to another just so that their kids can be closer to their playmates in the same street.
Many long-term rentals in Phuket are fully furnished, which is convenient and would save on the initial costs of moving to a new country. All that is usually required when moving in are your suitcases.
Timing is also important: secure a property before the tourist high season starts as rental prices will go up sharply at that time and availability will go down.
Phuket's well-organized expatriate community has its advantages over other similar tropical destinations – especially if you're not the adventurous type bent on blazing a new trail.

Amy Koh is the sales manager of Engel & Voelkers Phuket. To contact Amy or for more information, visit www.engelvoelkers.com/en/phuket
— Amy Koh