Property
Across the Land: Phuket as an island haven has room for improvement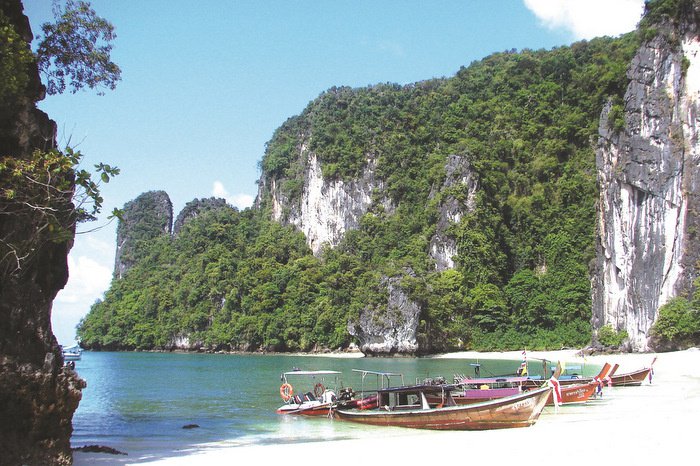 PHUKET: Thailand recently made the top 10 list of The Retirement Havens for 2015 by International Living, coming in at 10th place. The only other Asean country that made the list was Malaysia, which is sitting pretty in third place.
In Thailand, there are multiple locations for retirees to live, whether they prefer the hustle and bustle of a city such as Bangkok, the tranquil countryside up north, or the white sandy beaches offered the southern provinces, including Phuket.
Whether retirees are searching for a rental property or self-owned property, choices in the Kingdom are unlimited. Lately, many property developers have been trying to tap into the retiree market by offering smaller properties, such as two or three-bedroom villas for sale for under 15 million baht.
Retirees tend to spend six months or more at a time in Phuket, where the weather is sunny and warm throughout the year. They spend the other six months back in their home countries, visiting family and friends or simply enjoying the summer months there. For many retirees or semi-retirees, the trend of renting a property and staying a couple of months in Thailand each year is becoming more and more popular.
Thailand has so many unique things to offer, which presents retirees with the change to try a different location each year, meeting new people and getting to know the local cultures. Time flexibility is also an advantage for this demographic, which means that they could choose to come during the low season when rentals are much cheaper.
I believe Thailand could rank as highly – or maybe higher – than Malaysia on the retirement havens list, if a few tweaks were made.
Having recently been caught up in the human traffic huddled at the immigration counters at Phuket International Airport, I was surprised to learn that even holding a non-immigrant B visa and a legal work permit doesn't get you into a separate, dedicated lane. No sir, not even foreign home owners who have multi-million-baht homes in Phuket and employ Thai staff are given any privileges. The same goes for retirees.
Thailand's neighbor, Malaysia, has pre-launched pilot express lanes dubbed the "Asean Lane" in both of Kuala Lumpur's international airports for passport holders arriving from Asean member countries. They will be fully launched next month.
Malaysia also launched "Foreigner eGate" at Kuala Lumpur International Airport to improve the procedures of processing entries into the country. The gates are equipped with self-clearance systems that allow frequent visitors to easily go through this automated fast-track immigration process. This commenced operations on December 29.
There are quite a number of expatriates, foreign home owners, retirees and frequent visitors to Phuket who would certainly appreciate a fast-track immigration process, or even just an assigned counter in the immigration hall of the airport.
If Phuket wants to maintain its status within the Andaman region and Asean as one of the top tourist destinations, as well as a haven for retirees, it should take a page from Kuala Lumpur's strategy book. The Tourism Authority of Thailand spends billions of baht every year promoting Thailand domestically and internationally.
There is no need to re-invent the wheel, and even a small step in the right direction would be promising.
Amy Koh is the sales manager of Engel & Voelkers Phuket. To contact Amy or for more information, click here.
— Amy Koh