Phuket's new Smart Bus service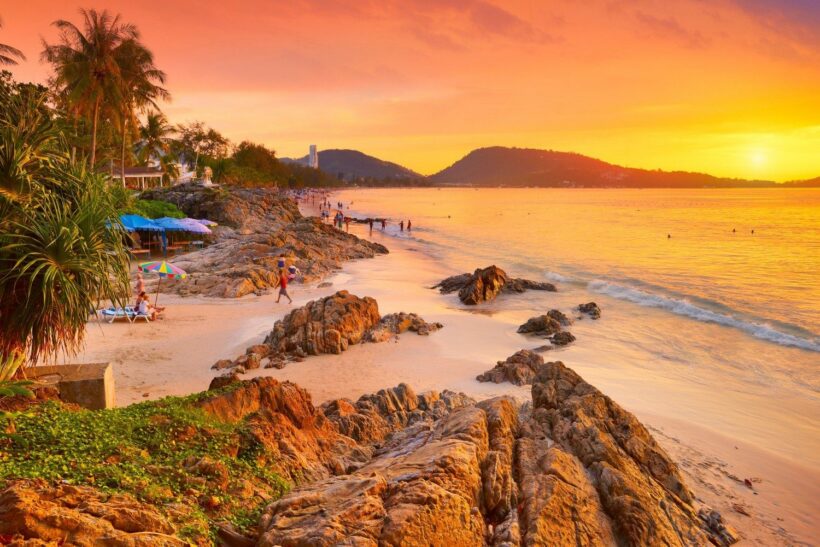 PHOTO: John Walker/iStockphoto
The photos, the news, the hope.
News of Phuket's new Smart Bus service has reached all the way to international travel bogs so it must be right. Right?!
"Phuket is a world tourism destination drawing a large number of travellers, but still lacks proper public transportation," Watchara Jaruariyanon from Phuket City Development said at the launch of the service.
"To travel from the airport to Phuket town or to the beaches takes about one or two hours because of the traffic jams, which affects the tourism situation in Phuket. The smart bus is part of the longer-term solution for this. We only use brand new buses from Mercedes because we trust the quality of the engines and braking systems and the buses provide more space for luggage."
Lonely Planet has picked up news of Phuket's Smart Bus service – the best chance Phuket has ever had to make a go of a professionally run bus service, backed by a Government-sanctionde plan to provide world class services for the holiday island.
Read more about the Smart Bus service HERE.
Read the Lonely Planet rose-coloured glasses article HERE.


Looking to jettison some items before jetsetting away or chartering a yacht? Look no further than Thaiger Classifieds where you can find and post items, work, property and more for free. Be sure to check out YonderTours for things to do in Thailand and tours across the country.
Thailand Post's no-go list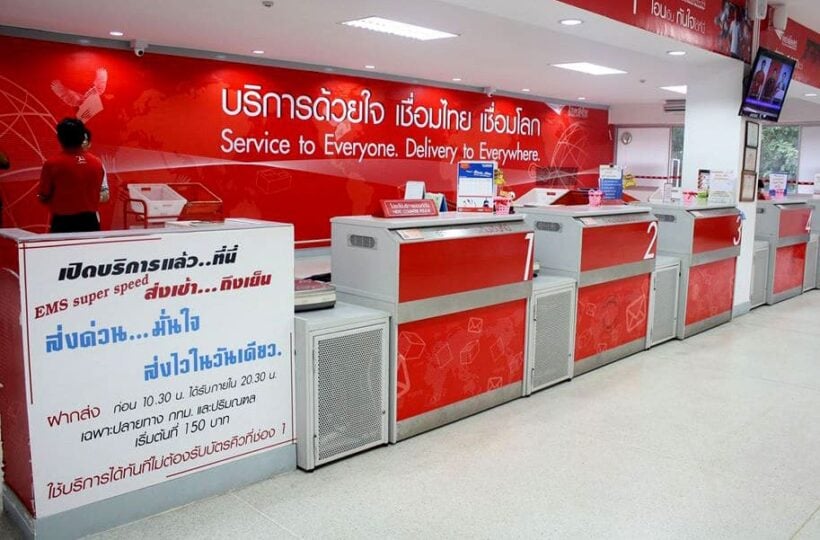 Twenty years ago postal services were thought to he going out of fashion as email and social media began to replace people sending letters in the post. But that's all changed now as online retail services are making the world's postal services busier than ever. Including Thailand Post.
If you're wishing to avoid problems with Thailand Post and would like to know what you should't be putting in the mail, this story is for you. At the top of Thailand Post's warnings, senders are advised not to lend their ID cards (or passports) to strangers to mail their packages.
Thailand Post have issued the guidelines after police found that drug traffickers are increasingly resorting to postal services to send narcotics to their customers, after several major drug shipments, being transported in vehicles, were intercepted by police.
The managing director of state-run Thailand Post, Samorn Therdthampiboon, says the company's post offices have intensified the screening of parcels to prevent unscrupulous senders from mailing prohibited items.
Senders are required to show their ID cards (or passports), and CCTV systems have been installed in all post offices. There are also X-ray scanners to look for explosives and flammable materials as part of the increased security measures.
There are seven types of items prohibited from being sent by mail…
Live animals
Narcotics (illegal drugs)
Pornographic material
Explosives or flammable substances
Unsheathed knives or other sharp objects
Banknotes
Fake products which infringe intellectual property rights
(We would add Durian but that's still legal!)
SOURCE: Thai PBS
Surachate won't be returning to Royal Thai Police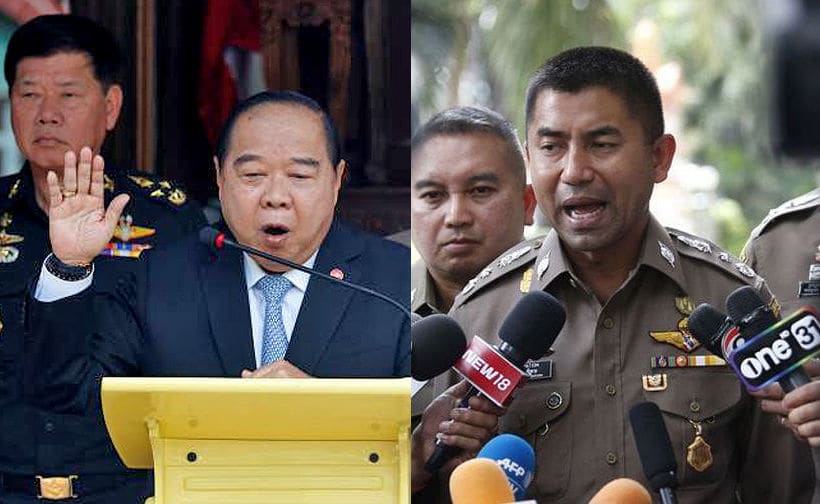 Thailand's deputy PM Prawit Wongsuwon has dissed rumours that former Immigration chief Surachate Hakparn is poised for a return to the Royal Thai Police.
Read The Thaiger's weekend story HERE.
Over the weekend Thai media reported that the former high-profile policeman and eventual Immigration Chief, was set for a sensational return and was about to be appointed to a senior position with the police force.
But the deputy PM Prawit Wongsuwan told reporters yesterday that "Big Joke" will "not be returning to the police and that his career in the police force is over".
And that, apparently, is THAT!
In April, Surachate was abruptly side-lined from his post as immigration chief and transferred to an inactive post at the RTP HQ in Bangkok and later a civilian role as a 'special adviser' within the PMs Office.
At this stage there has still been no further details from either the RTP or Surachate about what led to his demotion and removal from his high-profile post. Surachate was smithed on the weekend in Thailand's south with a contingent of police giving rise to the rumour that he may be set for a return to Thai crime-fighting.
Banned. Thai airports cracking down what you can take on board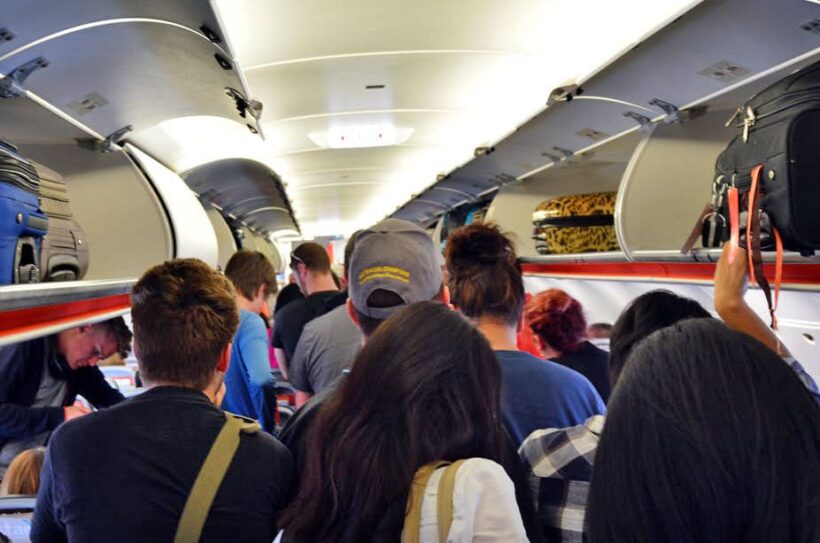 Thailand's CAA (Civil Aviation Authority) is urging airports to more strictly enforce security regulations that would prohibit a longer list of things being taken aboard.
The upgraded ban covers foods, liquids and cosmetics that are now limited to containers that have a capacity of no more than 100 millilitres (a tenth of a litre). These items will be restricted and you won't be able to take them into any of the passenger areas or on an aircraft.
Here are some of the inclusions on the banned list: Water; drinks; soup; syrup; jam; stew; sauce; 'nam prik'; foods in sauce; creams; lotions; cosmetics; oil; perfume; toothpaste; shampoo; shower gel; spray; foam; mascara; lipstick and lip balm.
The upgrade in bans appears to be a stricter interpretation of earlier rules rather than a roll-out of an extended list on banned items.
The CAAT is being urged in the Sanook article to make the list clear, in many languages, include the list on their Facebook pages and website, as well as clear signage at security checkpoints
SOURCE: Sanook