Phuket Lifestyle: Watching the birds disappear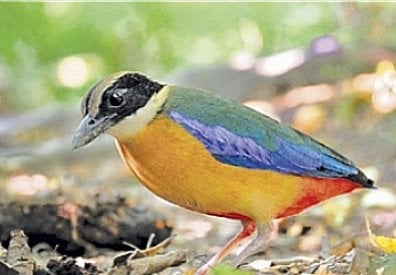 PHUKET: As we left Chao Fah Road and turned onto a dirt path, a truck carrying sand drove past, bobbing under its own heavy weight as it negotiated muddy potholes, made as a result of the recent heavy rainfall.

"This sand is 'pillaged' from the lagoons around here," says my nature photographer friend Rat, emphasizing the word 'pillage'.

We are here to see what used to be a temporary habitat of blue-tailed bee-eaters (merops philippinus), a species known among bird watchers as 'breeding visitors'.

Around October, the bee-eaters migrate from southern China to the more clement climes of Southeast Asia. In Phuket they've found their perfect roosting spot in a small hill that once stood here. The hill, composed of sandy soil from a mine dugout, has one straight side, almost like a cliff face.

By burrowing small tunnels into the cliff side, thousands of bee-eaters made their nests and nursed their young. The whole flock then flew home in spring.

"At one time, the hillside would be punctuated with numerous small holes and the whole hill was not unlike the artificial bird condominiums people create for commercial purposes today," says Rat.

Alas, the hill is no more – the land has been leveled to make way for a new housing development. Still, it must have been a sight, whether you are a bird enthusiast or not – a colony of these gregarious birds busying about, their vivid green and blue plumage decorating the skyline of Chalong.

"They are graceful birds, quick and agile enough to catch insects mid-flight. They offer a check and balance mechanism for the insect population and thus are useful to farmers," adds Rat, who has been witnessing the dwindling number of bee-eaters over the years. He believes that their presence, or lack thereof, is an accurate indicator as to the degree of biodiversity in any area.

We drove further down the dirt path and passed a few water buffalo bathing in the mud. This was clearly an old mining site indicated by a few deep blue lagoons. Rat pointed out a lone kingfisher on a bare branch, contemplating the water – the bird flew away as we drew near:

"Lagoons and ponds are a great habitat for all kinds of wild ducks and wading birds. Around any water I seek out purple swamphens (porphyrio porphyrio), which are medium-sized ducks with an amazing deep blue color. But they too are almost extinct now, as they are being hunted for food. I dare say that there are only twenty or so left in Phuket," says Rat.

Further on down the road, a few people were fishing by the lakeside. There, we witnessed a swirling Eagle make a bravado dash into the lake, disappearing quickly out of sight, fish in claw.

Then Rat spotted a mangrove pitta (pitta megarhyncha), another 'threatened' species, in the lakeside tree.

"This is extraordinary," says Rat excitedly, "Pittas are rare. Many birdwatchers will go out of their way to see them. They can be found at Khao Phra Taeo National Park but traversing the park is not easy."

Rat is a native of Phuket. An enthusiastic bird-watcher, last year, Rat bagged two awards from Thai PBS Television for video clips he made of rare and decorative birds.

Growing up in Chalong, Rat has witnessed many developments in the area with dismay.

"It's incredible the way in which we abuse our natural resources," he says, "The way forward is for the authorities to seriously manage, and at the same time increase, the so-called 'green areas'," he suggests.

Towards the end of the road, a large area is being dug out to make way for the planned Klong Kata dam, a 20,000-cubic-meter reservoir expected to be finished in 2013. The apparent purpose was to conserve usable water during the drought, but Rat is not convinced:

"I just hope that the dam will do the work it is intended to do plus provide a habitat of sorts for the animals. But I fear that cutting down trees and construction will deter the birds from coming back. And their lack of presence is a telling sign that our biodiversity is in danger."

We circumnavigated the yet-to- be-finished dam and came out on another dirt road, passing a swanky new temple and a small golf course, emerging into the real world of West Chao Fah Road.

For bird-watching and photographic expeditions in and around Phuket, contact Rat on 081 537 4086.
— Nanthapa Pengkasem
Keep in contact with The Thaiger by following our
Facebook page
.
Three Thai lottery winners take home 6 million baht each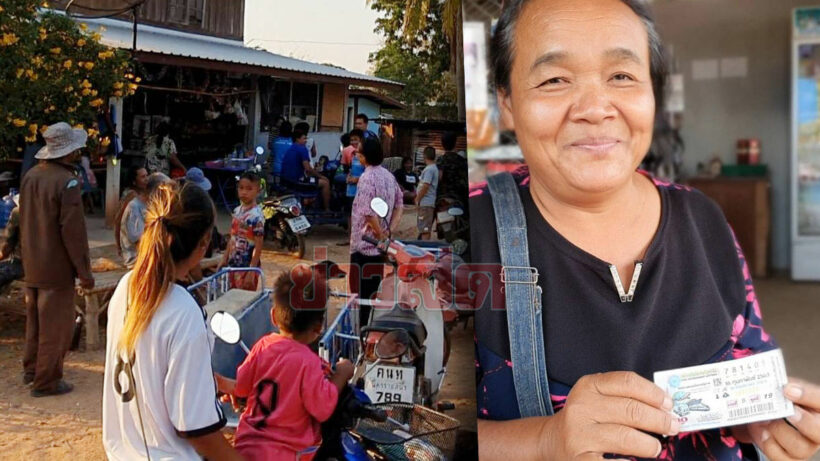 781403. That's the magic six numbers you needed for yesterday's lottery, which would award you with a grand prize of 6 million baht if you had a winning lottery ticket. Three people won, a convenience store owner in Nakhon Ratchasima and married couple from Rayong.
Suwarn Sinthao bought her ticket hoping to win a three-number prize of 4,000 baht but when she realised that she had all 6 numbers she just sat down and cried. Khaosod News went to interview Suwarn the store owner in Nakhon Ratchasima, along with lots of friends, relatives and well-wishers. Suwarn said she purchased the ticket using the numbers on an old car she had seen in a dream.
She says she will be using the money to pay off the family's debts and the rest to renovate her store and home. She says she'll also donate some of her winnings.
The other winners were a married couple from Rayong. 43 year old Sompong Raethuan and 32 year old Wimon Molatin filed a report at the Pluak Daeng Police Station after realising they had won 2 first prizes brining their total winnings to 12 million baht. They say they've been using the same sequence of numbers for a long time. The couple work at a local factory and the tickets were purchased at a market in the Pluak Daeng District, north-west in the Rayong Province. The say the money will be invested for future plans whilst both will continue to work in the factory.
Congratulations to all the winners. The next government lottery draw will be on March 1.
SOURCES: Khaosod | Thai Residents
Keep in contact with The Thaiger by following our
Facebook page
.
Toilet paper vs bum gun – which one is better?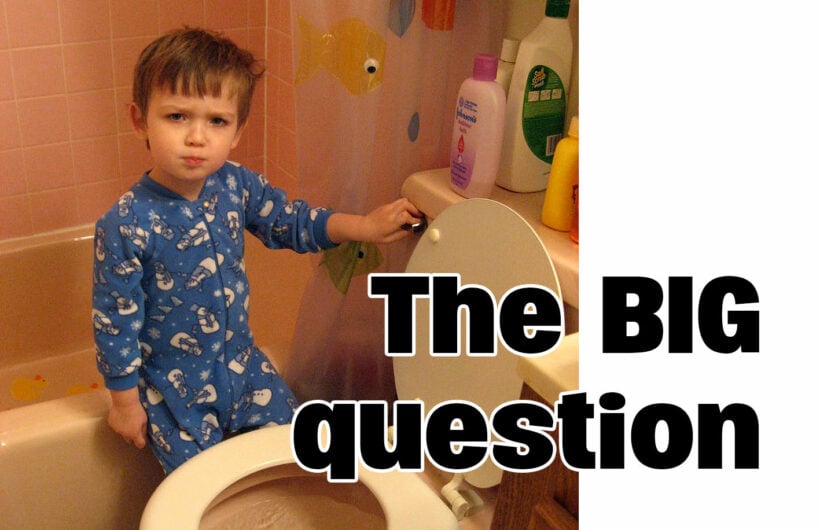 Put down your knife and fork. We're going to talk about bumguns, arse-blasters and Number 2s.
Let's take a moment and travel to a western country and sit on the toilet. We do whatever we need to do and then… where's the water gun? Instead you're confronted with a roll of toilet paper, patterned or otherwise (why?!) Asian people have been happily washing their nether regions after Number 1s and Number 2s forever. Why hasn't the West caught on? It's not as if a westerner hasn't experienced the joy and wonder of a quick squirt below and been unable to take the idea home.
Now some enterprising scientists have done the research and the bum-gun comes up the winner. An American rectal surgeon in New York, Dr Evan Goldstein, told a squeamish audience at ButtCon (basically Comic-Con, but all about bottoms instead of comics) that a squirt with water is actually a much better way to clean yourself after using the bathroom.
Now it starts getting a bit gross.
Asians already know that using toilet tissue after defecating basically means you will simply smear that faecal matter around, without actually cleaning the area. If you're eating a low-roughage diet the problem is worse.
Meanwhile, washing with water will thoroughly clean the area of any trace of faeces. A bit of well-aimed water pressure for a few seconds will do a much, much better job than a few metres of toilet paper! Finishing the spray-job with a quick wipe of tissue paper will then leave your backside feeling cleaner and fresher after every poop!
"Besides being a better cleaning agent all-around, only wiping your bum using tissue can actually lead to injuries."
Dr Evan Goldstein, speaking to Insider, said that the skin on the anus is quite thin and delicate. And dry toilet paper can be abrasive.
"This is why wiping too many times, or any harsh actions, could lead to painful tears, or tears, and even bleeding."
Some Americans have now taken on the idea of cleaning up with water and agree that using a bidet to wash your backside can be more comfortable than toilet paper. Especially for people who just had surgery, given birth, or experience irritable bowel syndrome. Scientists now also universally agree that a squat toilet is healthier than a sitting on a porcelain throne… but one thing at a time!
The contentious topic, a favourite at ButtCon, now comes down on the side of the wet finish rather than the paper finish.
But not all research on bidets or 'bum guns' is positive. A large study of women in Japan in 2010 found that frequent use of bidets could interrupt the normal bacterial flora in the vagina and lead to infection.
So, it's more hygienic and, well, it feels better (come on, admit it!). But there's also plenty of other reasons to back the bun-gun. The average American reportedly uses 3 rolls of tissue a week, the whole country goes through about 36.5 billion rolls a year. And how much water goes into making one roll of tissue paper? About 140 litres. The production of that pure white toilet paper uses even more water. Making tissue also involves the pulping of millions of trees, and using tonnes of chlorine.
And then there's all the energy involved in manufacturing, the packaging and transporting of the rolls of paper to retail outlets. Tissue paper is also known to clog plumbing and force city sewer systems and water treatment plants to work much harder.
So, next time you're reaching behind and having a quick squirt (please aim carefully), you'll feel better knowing that your backside is probably happier with the end result.
And a big shout out to all the proctologists out there for doing a job most of us wouldn't! Have fun at ButtCon.
SOURCE: msn.com
Keep in contact with The Thaiger by following our
Facebook page
.
Police say the 'Skullbreaker Challenge' could lead to injury, death and jail terms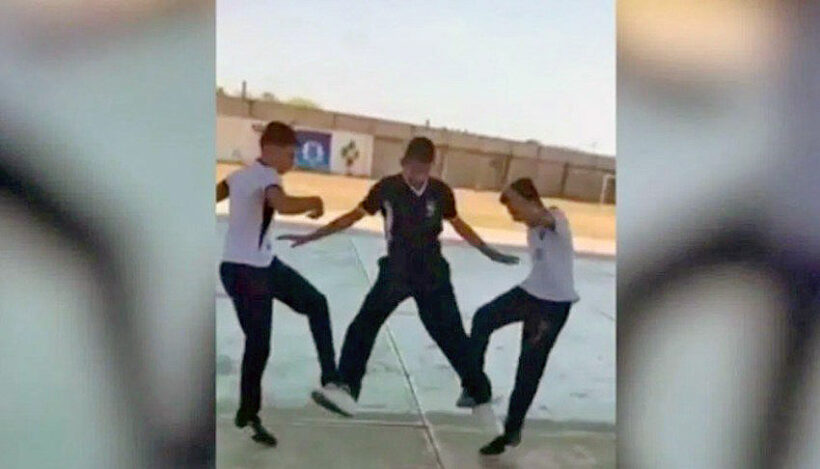 Thai Police are warning teenagers against copycat versions of a idiotic and dangerous craze known as the 'Skullbreaker Challenge' citing victims ending up with spine and head injuries. And even death. The online fad, gaining notoriety on social media, involves tricking someone into jumping into the air before friends on either side kick the player's legs out causing them to fall heavily on their back.
Doctors say the online fad, which originated in South America, is potentially "deadly" and could easily harm the skull, brain and neck bones. The Thai Medical Services chief Somsak Akkslip says the Skullbreaker Challenge is life-threatening as the victim's head can hit the ground, with deadly consequences.
"The consequences could be horrific. The victim's skull will be broken and nerves will be damaged, with bleeding in the brain."
Thai police and doctors are fearful Thai kids and teenagers will be inclined to experiment with the fad after the popularity of clips posted on social media. Police remind people who are responsible for causing severe injuries to others, especially when the harm is pre-meditated, will face jail terms of between 2-10 years.
"Specifically, if a victim is seriously injured, his friends can be sentenced to up to 10 years in jail and pay a maximum fine of 200,000 baht under the law's Section 297."
Police are asking parents and teachers to educate kids about the dangers of the Skullbreaker Challenge and urging them not to imitate the 'game' or caving into peer pressure.
This report examining the latest stupid online craze from NBC, Florida…
Keep in contact with The Thaiger by following our
Facebook page
.