Phuket Lifestyle – King's Cup review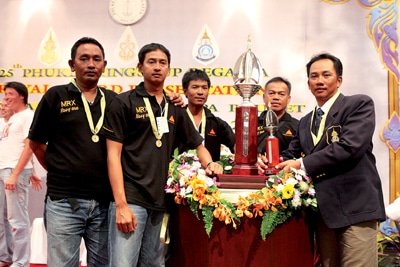 PHUKET: It has been quite a few years since I've joined the melee of press at Phuket's King's Cup Regatta. But this year was special. It was the 25th regatta and the closing party was a celebration of a sailing event that has survived such catastrophes as tsunamis, bird flu, economic disasters, change of venues and unreliable sponsorship.
The King's Cup Regatta was launched in 1987 which was the same year Phuket reached out to the world and invited global visitors to the island. It was the year that the Phuket Yacht Club opened on Nai Harn Beach, but also marked the opening of the Dusit Laguna, the first of the Laguna Phuket resorts, the Phuket Arcadia Resort (now branded a Hilton) at Karon Beach and Le Meridien Phuket just south of Patong Beach. It was an exciting year to be on the island.
Mom Tri Devakul, a Harvard trained Thai architect who built the Phuket Yacht Club and The Boathouse, inspired the inauguration of a sailing regatta to mark King Bhumibol Adulyadej's 60th birthday as His Majesty was a skilled and award winning sailor. The first regatta was mostly a family affair with almost any boat found floating around Phuket invited to join.
Twenty-five years ago, few of Phuket's local Thai residents understood why anyone would want to spend time on a boat in the strong sun, which was certain to darken the skin. So the Regatta was mostly an expat affair assisted by the long established Royal Varuna Yacht Club from Pattaya.
I worked in the media center in the early 1990s and observed some of Phuket's legendary sailors, such as Andy Dowden, Jan Jacobs, Bill O'Leary, Neil Cumming, Phil Hollywood and David Ratcliffe, grapple with trying to organize a rather unruly sailing community into a respectable regatta. Tempers and egos often collided but each year the Regatta seemed to have a firmer footing. With the steady guidance of some of Thailand's most experienced sailors and businessmen, the numbers of participants and classes of competitors grew.
Duncan Worthington has been on the Organizing Committee of the King's Cup since the late 1990s. He is the sole survivor of the original team who produced the annual event. He has served as Director of Media and Communications for the past eight years.
"Every year we struggle to find sponsors and to broaden the appeal of the King's Cup. We are proud that it is the most popular, well attended regatta in Asia due to the quality of keel boats and multi-hulls that participate. The King's Cup Regatta has grown in international stature. This year we had sailors from 33 countries from as far away as Kenya, Ireland, Turkey and a large contingent from Russia." said Duncan.
Duncan and the Organizing Committee begin work in March and meet throughout the year to create a Regatta that will maintain its reputation as the leading racing event in Asia. Critical to their work is Simon James who sets two courses, one for the sleek, faster boats and another for those craft not built to compete in a fast moving regatta.
Though the main sponsor for the 2011 King's Cup Regatta was PTT, a major petroleum corporation, the event could not happen without the generous support of the Kata Group of Resorts. Some years ago when the Phuket Yacht Club was sold and the new owners decided not to support the regatta, David Ratcliffe approached Khun Pamuke Achariyachai, MD of the Kata Group, and offered to move the regatta to Kata Beach. Khun Pamuke immediately embraced the idea and the King's Cup has been based at the Kata Beach Resort ever since.
"The King's Cup is one of Phuket's best events. It brings about 1,000 sailors to the island during the regatta and an estimated 40 million baht is added to the local economy from accommodation and meals," added Duncan.
But still the King's Cup is not the event I remember from twenty years ago. When I attended the awards ceremony, I was pleased to see ML Usni Pramoj, who has represented HM King Bhumibol for 23 years, on the stage presenting the winners with their trophies. Also, Radab Kanchanavanit, who hails from a pioneering family of Thai leisure sailors, was Master of Ceremony. Peter Cummins, the legendary Pattaya journalist who has reported on every Kings Cup since 1987, was seen in fine form. But the great names in Phuket sailing were missing.
Again Duncan commented, "We'd like to see more participation from the local community. It seems the King's Cup Regatta has become such a high profile international event that it perhaps discourages our local sailors."
An exception to this is the Phuket Sailing Squadron, based at Ao Yon on Phuket's southeastern shore. The outfit's leader, Katy Gooch, has been training young Thai students in the skills of racing dinghies. She provided twenty entries in this year's event.
Also, for the first time, 19 kite boarders from around the world were invited, each of whom brought their own sponsors.
For those of you who may not yet have attended one, the King's Cup Regatta is a great celebration of humans' ability to have fun with the wind and sea while testing their skills in what often becomes very intense competition for great honor.
— Bruce Stanley
Keep in contact with The Thaiger by following our
Facebook page
.
Tax on salt content being considered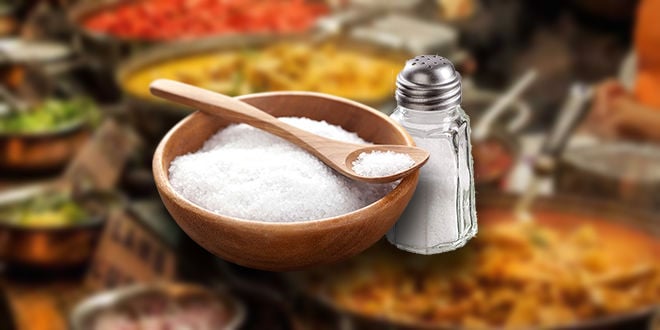 The Excise Department is considering imposing a tax on the salt content of food to encourage food producers to reduce the sodium content of snacks, instant noodles and seasoning cubes.
The director of the Office of Tax Planning said that the department is discussing a limit on the amount of sodium food can contain, in line with the standard set by the World Health Organization (WHO), which is 2,000 milligrams of salt per day.
In reality, Thai people consume an average of 1,000 milligrams per meal, making their daily intake well above WHO guidelines, according to the director.
He said any tax imposed would be at a level which would encourage food producers to reduce the sodium in their processed food without being punitive, adding that the proposal isn't intended to generate more tax revenue, but to help protect the health of consumers. Excessive sodium in the diet can lead to high blood pressure and kidney disease.
Fish sauce, soy sauce and salt would not be taxed.
SOURCE: thaipbsworld.com
Keep in contact with The Thaiger by following our
Facebook page
.
Water shortage warnings in 22 provinces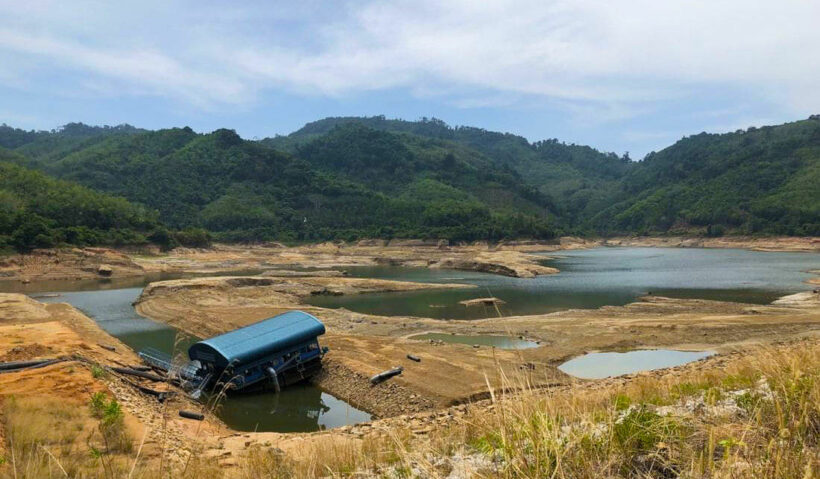 People living in 22 Thai provinces are being warned to prepare for shortages of drinking water during the upcoming dry season, due to start on November 1st.
The warning was issued by the National Water Resources Office, citing low levels in reservoirs, which are the main sources for tap water production waterworks in 22 provinces.
Areas at risk identified by the office are in northern, north-eastern, eastern and southern provinces.
Measures have been adopted by agencies charged with dealing with water shortages. including dredging water channels to allow greater volumes of water to flow into reservoirs, drilling underground wells, enlarging storage ponds and the purchase of water to supply to those in urgent need.
The Royal Irrigation Department has announced that people should use water sparingly.
There are currently about 6 billion cubic metres of usable water in reservoirs in the affected provinces, with 5 billion cubic metres reserved for consumption and ecological preservation, leaving only 1 billion cubic metres for use in agriculture.
This means farmers in the Chao Phraya river basin may not be able to grow a second crop of rice this year.
SOURCE: thaipbsworld.com
Keep in contact with The Thaiger by following our
Facebook page
.
Green Day heading back to BKK in 2020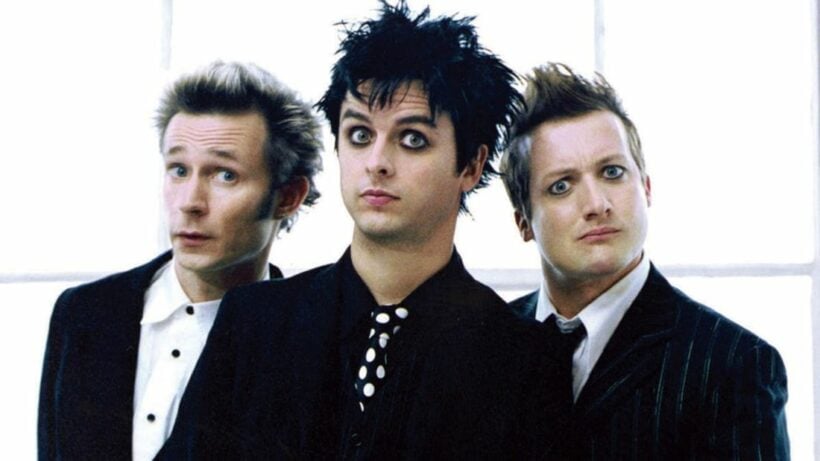 Green Day, five-time Grammy Award winners, are embarking on a global tour in 2020, including a stop-over in Bangkok during March. The rock 'n' roll Hall of Fame inductees will perform a series of concerts throughout Europe, UK, North America and Asia.
"Green Day Live in Bangkok" takes place on March 11, 2020 at Impact Arena, Muang Thong Thani. But it's not their first time. Green Day sold out concerts in their last Thai live gigs in 1996 and 2010.
Formed in 1986 in Berkeley, California, Green Day is one of the world's best-selling bands of all time, with more than 70 million records sold worldwide and 10 billion cumulative online streams of their music and performances. Their 1994 breakout album "Dookie" is widely credited with popularising and reviving mainstream interest in punk rock, catapulting a career-long run of No 1 hit singles.
In 2004, Green Day released the rock opera "American Idiot", selling more than 7 million copies in the US alone and taking home the Grammy Award for Best Rock Album. In 2010, a stage adaptation of "American Idiot" debuted on Broadway to critical and commercial acclaim. Entertainment Weekly called Green Day, "The most influential band of their generation," while Rolling Stone said, "Green Day have inspired more young bands to start than any act this side of KISS, and that doesn't seem to be changing."
Green Day Live in Bangkok 2020 is on March 11, 2020 at Impact Arena, Muang Thong Thani.
Ticket prices start at 2,000 baht and tickets go on sale on November 2 at all ThaiTicketMajor outlets via www.livenation.co.th or www.thaiticketmajor.com or call: 02 262 3838 for more information.
SOURCE: The Nation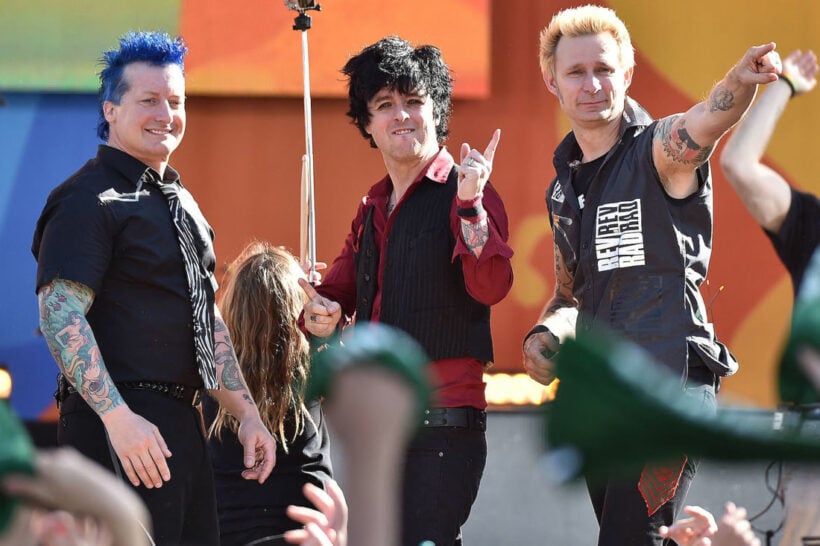 Keep in contact with The Thaiger by following our
Facebook page
.