Phuket Lifestyle: A head start ahead of the rest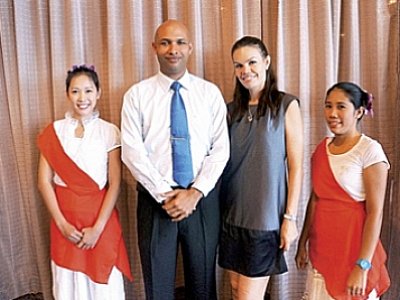 PHUKET: Saturday is usually a fun day for everyone. It's the beginning of the weekend and most people are looking forward to spending time doing what they want to do, and being with the ones they love.
Saturday, June 30 was an especially happy day for students of the HeadStart International School (HSIS). It wasn't just a regular Saturday but the day when students could celebrate the end of the school year and the beginning of their summer break.
Each year, HSIS holds a special event to mark the last day of a long and hard year of school.
"Today is the end-of-year performance for our foundation. Students performing are in kindergarten and primary school. It's a nice way to end the school year. It's a great opportunity for students to take some time to perform for their parents," said HeadStart International School Director Jazon Edouard.
"They have been preparing songs, plays, and sketches. Now that examinations are all over, and all the hard work for the year is done, this is a nice and pleasant way to end the year. The children have been looking forward to it for a long time," he added.
"They have been preparing for this the whole semester, but most of them go into high-gear when exams are over. For the last two weeks, a lot of classes have been putting on works in the performing arts, including drama," he added.
Mrs Miki Edouard, wife of HeadStart International School Director Jazon Edouard, also attended the event to support students, as well as the administrative team of Head Start International School.
"All of the children's performances are the highlight of the day. They will be smiling, singing and dancing. For them it is very special to be on stage with the lights and music," said Mrs Edouard.
"We don't only pick the gifted students or those who have a special talent for performing to be part of the show. Everybody gets to perform on the stage equally. I think it is very good experience for them to learn to be in front of a crowd," she added.
HeadStart International School was founded in 2005. The school is a unique educational institution in that it provides well-rounded learning from pre-school through to the secondary level.
"Our school started right here in Phuket, and our target from day one has always been to provide quality international education at affordable prices in a setting which is ideal for the local community. Sixty per cent of our students are Thai and the rest are foreigners," said Mr Edouard.
"It's very important to us that the education we provide to the children lets Thai children keep their identity as well as their culture," he added.
Besides the year-end party, in which students and teachers celebrate together, the school also has another special reason to celebrate this year: the achievement of students who scored well on the Cambridge international standardized test.
"We are the only school on the island to actually use the Cambridge progression examination and checkpoint examination, from year 3 all the way through year 12, to test the students," said Mr Edouard.
"Testing is only a small part of their education, and education is not only about papers, textbooks or tests. There is a lot more than that. However, the examination is an important indicator, which helps parents and the school see whether a student's education is on the right track," he said.
"Nevertheless, standardized testing is an important part of being an international school like we are. We have 364 students from 37 different nations. It is essential to have a strong benchmark. That is why we use the Cambridge test. What we saw was a comparison of our school's average result with Cambridge's worldwide result, and we have been very pleased with the result," he explained.
"Education is an ongoing process; it never stops. So, our next step is to continue what we are doing. Our team will continue to work hard to make sure that we improve the results of the next examination," he added.
HeadStart International School will be the first and only school in Phuket that offers the Cambridge curriculum to students.
"We are going to start the 'A Level Program'. We will be the only school on the island that offers that program. It is an after-high school certification program, which leads students toward university enrollment. It takes place over their last two years at school: years 12 and 13," said Mr Edouard.
"For the students who've already finished year 11 this year, they will continue on to the A Level next year. Our school is the only school on the island that offer Cambridge curriculum all the way to year 13," he added.
Mr Edouard emphasized that the school doesn't just focus on academics; students are also encouraged to have fun as part of their learning process.
"We have a very good team here, who work very hard at their job. The performances aimed to show that the children are not only working hard learning, but are also having a good time," Mr Edouard concluded.
— Chaiyot Yongcharoenchai
Keep in contact with The Thaiger by following our
Facebook page
.
Out of 37 countries, Thailand has the worst pension system, says Bloomberg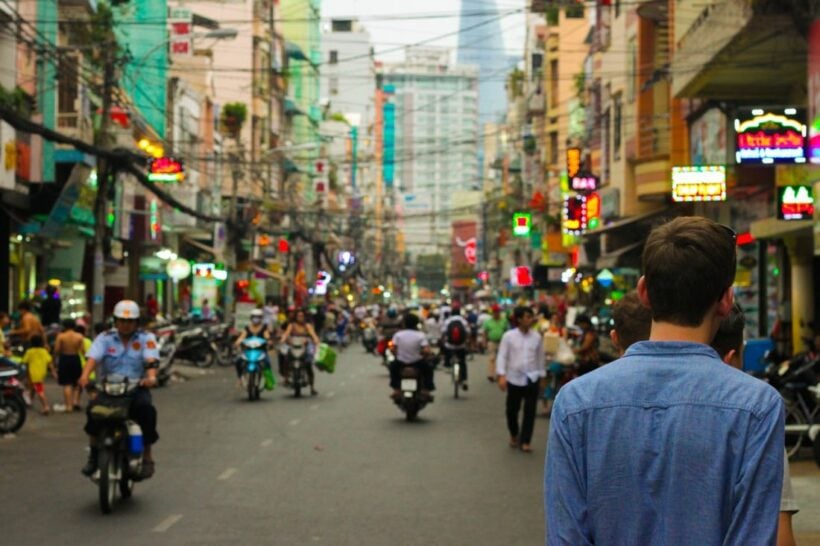 Thai Residents reports that on Sunday, Bloomberg published an article on the world's best pension systems, using information gathered from the 2019 Melbourne Mercer Global Pensions Index.
The survey looked at the pension systems of 37 countries with metrics including employee rights, savings, the number of homeowners, growth of assets, and growth of the economy. The purpose of the analysis was to determine what was needed to improve state pension systems and to gauge the level of confidence citizens had in their state pension system.
The Netherlands and Denmark were found to have the world's best state pensions, with Australia, Finland, Sweden, Norway, Singapore, New Zealand, Canada, and Chile next. Out of all 37 countries, Thailand finished last, with what the report described as an extremely ineffective and ambiguous system.
"Thailand was in the bottom slot and should introduce a minimum level of mandatory retirement savings and increase support for the poorest."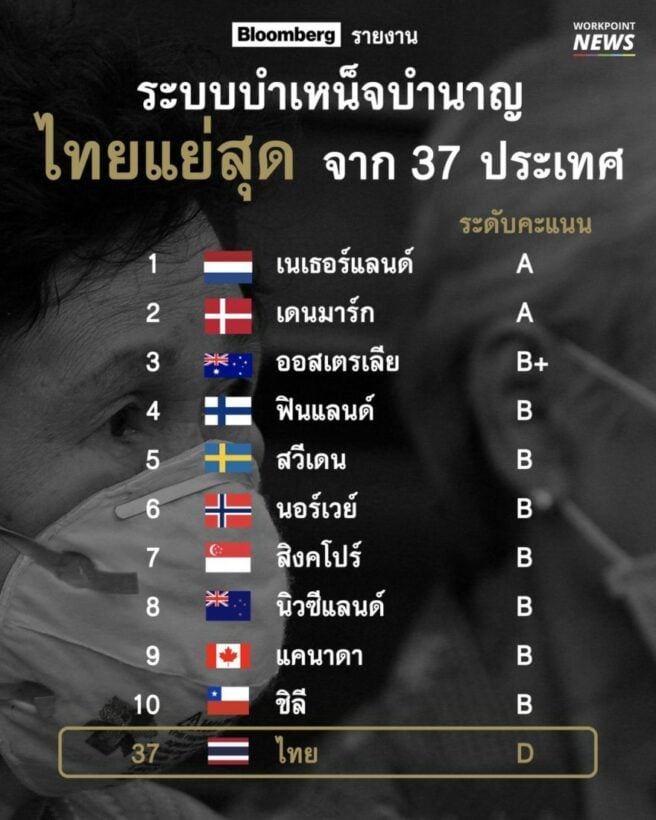 Photo: WorkpointNews
Thai Residents states that only those employed within the government system in Thailand are eligible for a pension based on salary. For most Thai citizens, pension amounts vary from 600 baht to 1,000 baht a month, depending on the recipient's age.
A report carried out by The Securities and Exchange Commission (SEC) advises Thai citizens to have at least 4 million baht saved by the time they retire, but Thai Residents reports that 60% of Thai retirees have less than 1 million baht in savings, with one in three citizens who have reached retirement age are forced to continue working in order to survive.
SOURCE: thairesidents.com
Keep in contact with The Thaiger by following our
Facebook page
.
Tax on salt content being considered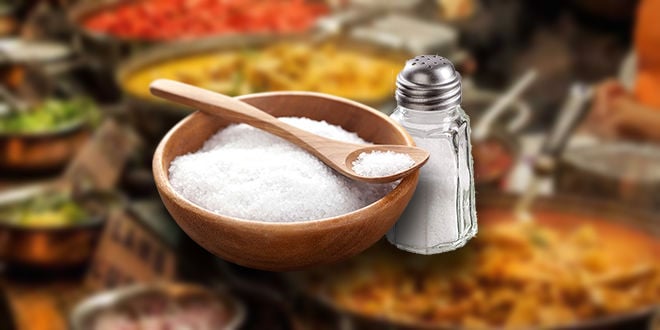 The Excise Department is considering imposing a tax on the salt content of food to encourage food producers to reduce the sodium content of snacks, instant noodles and seasoning cubes.
The director of the Office of Tax Planning said that the department is discussing a limit on the amount of sodium food can contain, in line with the standard set by the World Health Organization (WHO), which is 2,000 milligrams of salt per day.
In reality, Thai people consume an average of 1,000 milligrams per meal, making their daily intake well above WHO guidelines, according to the director.
He said any tax imposed would be at a level which would encourage food producers to reduce the sodium in their processed food without being punitive, adding that the proposal isn't intended to generate more tax revenue, but to help protect the health of consumers. Excessive sodium in the diet can lead to high blood pressure and kidney disease.
Fish sauce, soy sauce and salt would not be taxed.
SOURCE: thaipbsworld.com
Keep in contact with The Thaiger by following our
Facebook page
.
Water shortage warnings in 22 provinces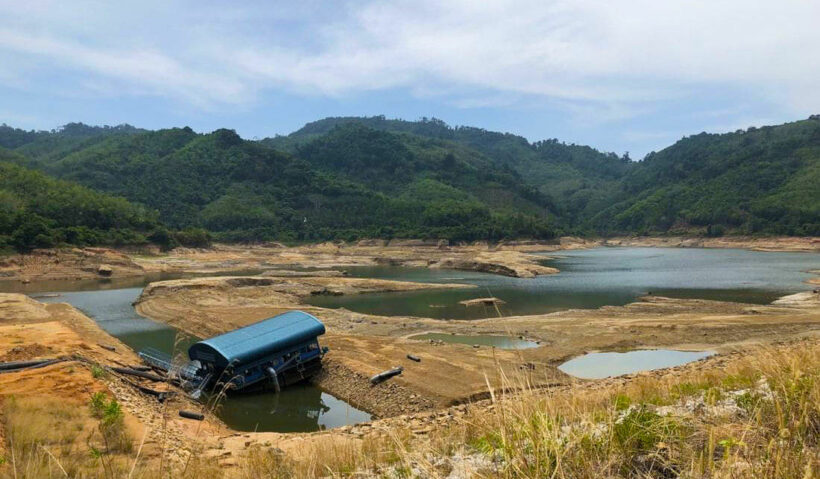 People living in 22 Thai provinces are being warned to prepare for shortages of drinking water during the upcoming dry season, due to start on November 1st.
The warning was issued by the National Water Resources Office, citing low levels in reservoirs, which are the main sources for tap water production waterworks in 22 provinces.
Areas at risk identified by the office are in northern, north-eastern, eastern and southern provinces.
Measures have been adopted by agencies charged with dealing with water shortages. including dredging water channels to allow greater volumes of water to flow into reservoirs, drilling underground wells, enlarging storage ponds and the purchase of water to supply to those in urgent need.
The Royal Irrigation Department has announced that people should use water sparingly.
There are currently about 6 billion cubic metres of usable water in reservoirs in the affected provinces, with 5 billion cubic metres reserved for consumption and ecological preservation, leaving only 1 billion cubic metres for use in agriculture.
This means farmers in the Chao Phraya river basin may not be able to grow a second crop of rice this year.
SOURCE: thaipbsworld.com
Keep in contact with The Thaiger by following our
Facebook page
.