Phuket Lifestyle: Come fly with me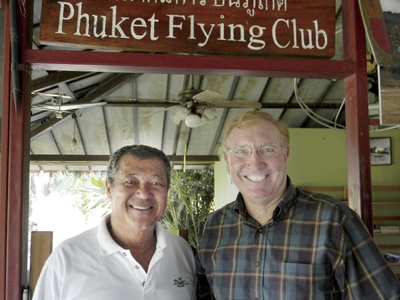 PHUKET: Suchard 'Robert' Raksangob wants to share his enthusiasm for flying airplanes with visitors and residents of Phuket.

On Saturday, September 15 from 3pm, he's inviting anyone with an interest in aviation to join him at the Phuket Airpark in Pa Klok where they can join the Phuket Flying Club.

"I flew for more than 25 years with the Thai Flying Club out of Bangphra Airport at Sri Racha and thought that Phuket would make an even better location for private aviation as the island is surrounded by so much natural beauty," he says.

Currently, there are six flying clubs around Thailand. The beautiful Phuket one, which Robert built on 124 rai of land about 5.7 kilometers east of the Heroines Monument, boasts a luxurious grass strip and an atmosphere reminiscent of a fine golf course. It's a barnstormer's paradise.

"My original plan included housing and community developments with the runway as the central feature. Other parts of the plan included condominium units; private homes with hangars, many on canals; and a Fixed Based [airport service] Operation (FBO), which [would] offer flight training and maintenance services."

Over the past several years, he's invited flying enthusiasts to join the local flying club where they can qualify for a license to fly and learn how to reach the most scenic areas around Phang Nga Bay and the rest of the Andaman region.

The club currently has about 50 members and many, many visitors, particularly on weekends.

The President of the Phuket Flying Club, which is currently the primary tenant at Phuket Airpark, is retired Thai Airways Captain Watana Thinphanga. An environmentalist, he encourages local small aircraft pilots to watch for threats to the ecology – not only in Phuket, but throughout the Andaman – and to report their sightings to the club for action by local authorities.

An important member of the club is Pat James, an American pilot who flew helicopter missions during the Vietnam War. After he finished his second enlistment, he returned to his native Texas and set up his own FBO in Dallas at Love Field. Over the next twelve years, he expanded his services to Corpus Christi and Atlanta, Georgia.

By the late 1980s, Pat sold his aviation business and began consulting in Asia, first in Papua New Guinea and then in Myanmar, running helicopter services in remote areas to assist in oil and exploration projects. He is now based here and maintains his office at the Airpark.

The dynamic trio of Robert, Pat and Capt Wattana offers a package of talent, experience and local knowledge that would benefit any novice pilot.

There are three flying clubs in Singapore and four in Malaysia. I anticipate that in the future we will have many more fly-ins and air shows, and will be able to offer, among other things, seminars and visits to the control tower at Phuket International Airport," noted Robert.

While the future of small-craft aviation looks promising for Phuket, Robert says that he is currently in negotiations to sell some of the land at the Airpark to enable extension of the runway (to 700m, from its current 500m) and to expand the services currently available to pilots and visitors.

"I'm looking to sell 15 rai to take care of what is owed on the property and to develop it further. Recently, I've had significant interest from several property developers who want to buy the entire Phuket Airpark for housing, as the land is flat, beautiful and has lots of water.

"But I'd much prefer to have the Phuket Flying Club and all its members, friends and activities continue to be based here. I think general aviation has a great future in Phuket," he concludes.
— Bruce Stanley
Keep in contact with The Thaiger by following our
Facebook page
.
Tax on salt content being considered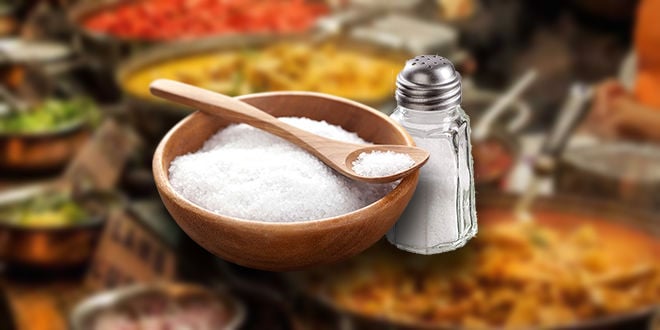 The Excise Department is considering imposing a tax on the salt content of food to encourage food producers to reduce the sodium content of snacks, instant noodles and seasoning cubes.
The director of the Office of Tax Planning said that the department is discussing a limit on the amount of sodium food can contain, in line with the standard set by the World Health Organization (WHO), which is 2,000 milligrams of salt per day.
In reality, Thai people consume an average of 1,000 milligrams per meal, making their daily intake well above WHO guidelines, according to the director.
He said any tax imposed would be at a level which would encourage food producers to reduce the sodium in their processed food without being punitive, adding that the proposal isn't intended to generate more tax revenue, but to help protect the health of consumers. Excessive sodium in the diet can lead to high blood pressure and kidney disease.
Fish sauce, soy sauce and salt would not be taxed.
SOURCE: thaipbsworld.com
Keep in contact with The Thaiger by following our
Facebook page
.
Water shortage warnings in 22 provinces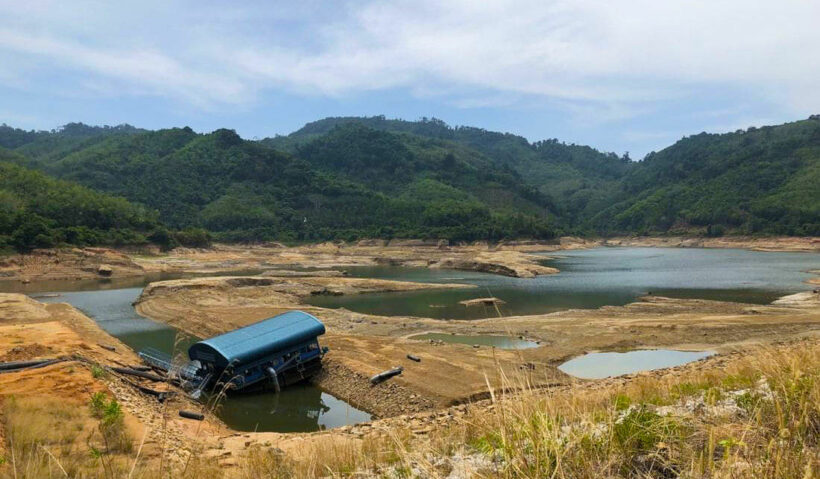 People living in 22 Thai provinces are being warned to prepare for shortages of drinking water during the upcoming dry season, due to start on November 1st.
The warning was issued by the National Water Resources Office, citing low levels in reservoirs, which are the main sources for tap water production waterworks in 22 provinces.
Areas at risk identified by the office are in northern, north-eastern, eastern and southern provinces.
Measures have been adopted by agencies charged with dealing with water shortages. including dredging water channels to allow greater volumes of water to flow into reservoirs, drilling underground wells, enlarging storage ponds and the purchase of water to supply to those in urgent need.
The Royal Irrigation Department has announced that people should use water sparingly.
There are currently about 6 billion cubic metres of usable water in reservoirs in the affected provinces, with 5 billion cubic metres reserved for consumption and ecological preservation, leaving only 1 billion cubic metres for use in agriculture.
This means farmers in the Chao Phraya river basin may not be able to grow a second crop of rice this year.
SOURCE: thaipbsworld.com
Keep in contact with The Thaiger by following our
Facebook page
.
Green Day heading back to BKK in 2020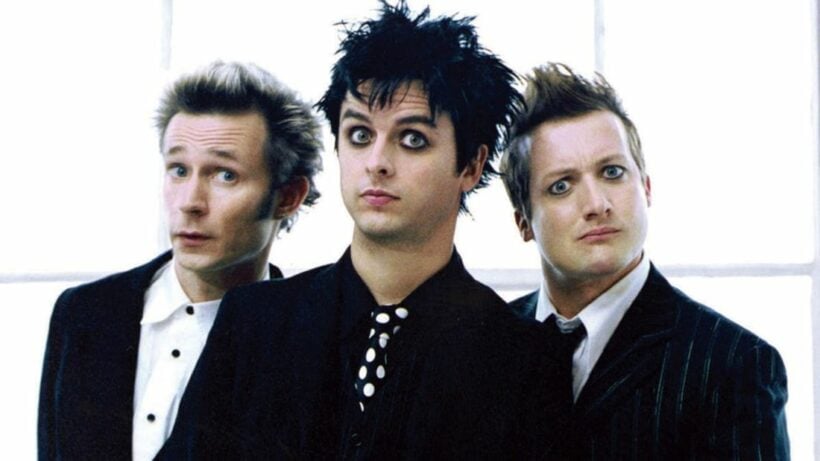 Green Day, five-time Grammy Award winners, are embarking on a global tour in 2020, including a stop-over in Bangkok during March. The rock 'n' roll Hall of Fame inductees will perform a series of concerts throughout Europe, UK, North America and Asia.
"Green Day Live in Bangkok" takes place on March 11, 2020 at Impact Arena, Muang Thong Thani. But it's not their first time. Green Day sold out concerts in their last Thai live gigs in 1996 and 2010.
Formed in 1986 in Berkeley, California, Green Day is one of the world's best-selling bands of all time, with more than 70 million records sold worldwide and 10 billion cumulative online streams of their music and performances. Their 1994 breakout album "Dookie" is widely credited with popularising and reviving mainstream interest in punk rock, catapulting a career-long run of No 1 hit singles.
In 2004, Green Day released the rock opera "American Idiot", selling more than 7 million copies in the US alone and taking home the Grammy Award for Best Rock Album. In 2010, a stage adaptation of "American Idiot" debuted on Broadway to critical and commercial acclaim. Entertainment Weekly called Green Day, "The most influential band of their generation," while Rolling Stone said, "Green Day have inspired more young bands to start than any act this side of KISS, and that doesn't seem to be changing."
Green Day Live in Bangkok 2020 is on March 11, 2020 at Impact Arena, Muang Thong Thani.
Ticket prices start at 2,000 baht and tickets go on sale on November 2 at all ThaiTicketMajor outlets via www.livenation.co.th or www.thaiticketmajor.com or call: 02 262 3838 for more information.
SOURCE: The Nation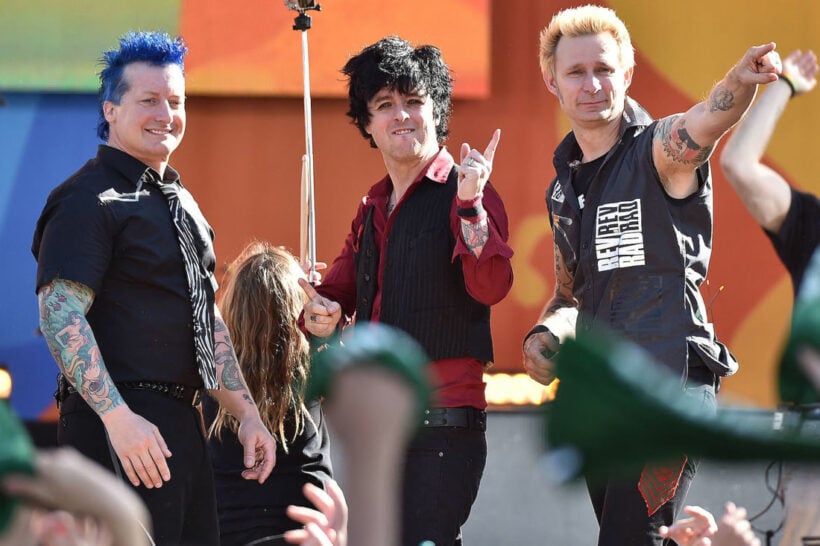 Keep in contact with The Thaiger by following our
Facebook page
.