Phuket Lifestyle – an improvement on perfection?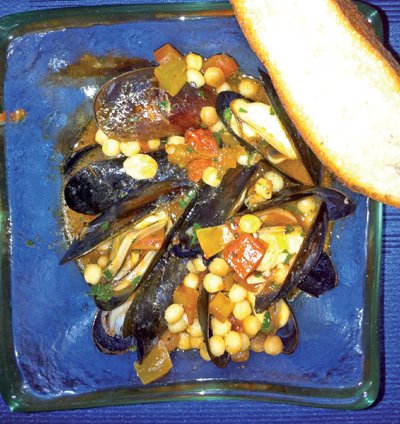 PHUKET: Depending on your concept and interpretation of life, you could take the "If it ain't broke don't fix it" approach or simply strive to improve what you're actually already very good at. Silvano Amolini, Executive Chef at Dusit Thani Laguna is most definitely a man of the latter category.
And typically of Signor Silvano, he has recently introduced an innovative new menu in the resort's flagship restaurant, La Trattoria. Hopefully without falling back on hyperbole, I could put hand-on-heart say that its range of textures, tastes and presentation is nothing short of sensational – not that last year's award-winning selection wasn't an entrancing wander through Italian gastronomic excellence, mind you.
As mentioned in a Phuket Gazette review of La Trattoria last year, Chef Silvano is a markedly distinctive culinary craftsman; his dishes stand out because of his light approach to clever pairing of flavors and textures: Put more prosaically, he's a one-off.
And La Trattoria itself is no slouch: It's a pleasure to sit early evening on its terrace and watch the sun slip into the Andaman while the thwack, thud and hiss of waves hitting Bang Tao Beach mingle with a far-off tinny operatic Italian baritone. This restaurant certainly has the "it" factor in spades and is one of Phuket's most distinguished beachside eateries.
Space limitations dictate that it'd be impossible to go through all the changes that Chef Silvano has introduced, but in the words of the maestro himself, "It's a new dimension". For starters, tuna carpaccio with crispy fennel, rocket salad and orange wedges is swiftly followed by crispy poached egg on a perfectly-executed bed of sautéed spinach cheese fondue and mushrooms.
Sound good? It gets even better with an excellently piquant Australian mussel stew with Italian parsley, fresh tomato, black pepper, garlic croutons and Sardinian fregola pasta.
From the Noodles and Risotto menu selection comes a saffron risotto with duck foie gras and veal reduction which is probably the best risotto I've sampled in years – the foie gras more than complementing the dish. From the Mains Fish section we try out pan-fried grouper filets with capers and parsley sauce, marinated zucchini and slabs of white polenta.
Moving on to the Mains Meat dishes, lamb chops with Sicilian pistachio crust, braised red onions and carrot purée is good, hearty Italian country fare with a strong character and excellent aftertaste.
Finally, a crunchy Sicilian cannoli with sheep ricotta, candied fruits and chocolate shaves admirably represents the dolce selection.
And here's the part you've been waiting for: price-wise, the most expensive dish, the lamb, clocks in at 1,100 baht, while starters are 380 baht and mid-range prices around 500-600 baht apply for the noodles and risotto.
After a few discreet inquiries, we learn that about 80 per cent of the surrounding tables are taken by repeat diners, some on their sixth-night running. I daresay that I'd join them if I lived close enough and had the money, but hey, we can all dream.
The restaurant's wine list thankfully eschews the "all-Italian" approach and embraces world wines from a decently priced 1,100 baht bottle to a blowout 25,000 baht Bordeaux premiere cru.
I'd rate La Trattoria the best Italian fine-dining restaurant in Phuket (and by extension in southern Thailand) for its winning combination of setting, excellent cuisine and impeccably-sourced ingredients, faultless service and fair-minded prices. It's certainly not cheap for Phuket, but is in fact a bargain for Swiss and Australian tourists, both of whom have great current exchange rates. If you're looking for fine Italian dining in an elegant setting, I'd highly recommend La Trattoria.
La Trattoria, Dusit Thani Laguna Phuket
T: 076-326900 – Open: Breakfast 7-11am, Dinner 6:30-10:30pm, Dress code: Casual, no shorts, Seats: 130.
— Sam Wilko
Game of Thrones: Thirsty actors leave water bottle in shot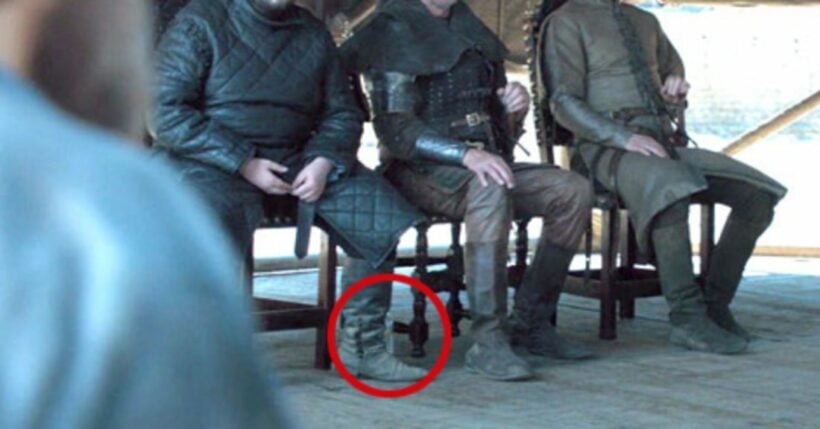 Oh my GOT. They've done it again.
For the second time this season Game of Thrones fans, with eagle-eyes and a trigger finger on the pause button, have spotted another out-of-place-and-time item on screen.
This time, a plastic water bottle tucked in behind the leg of 'Samwell Tarly' has been spotted on the series, now concluded. Actually you've got to be looking pretty hard and it takes a bit of Photoshop and zooming in to see what it really is glinting in the lights. But, there it is!
Two weeks ago it was the Starbucks coffee cup. Now the thirsty actors have left a water bottle, not quite hidden away, in the full view of the cameras.
Continuity? Props? Editors? Directors? Hello?!?!
Following the Starbucks coffee cup incident you would have thought there would be some extra care given to the actors, sesames and props before they rolled the cameras.
Last week, fans thought they spotted another blooper in a photo released of Jaime and Cersei Lannister where the Kingslayer's amputated hand had appeared to have grown back, but the image did not appear in the episode that was broadcast. And then there was the battery pack and cable that appeared on screen during Stannis Baratheon's death scene.
Game of Thrones took its final bow on Sunday night, US time, after eight seasons and 73 episodes, wrapping up a series that became one of the most popular shows around the world.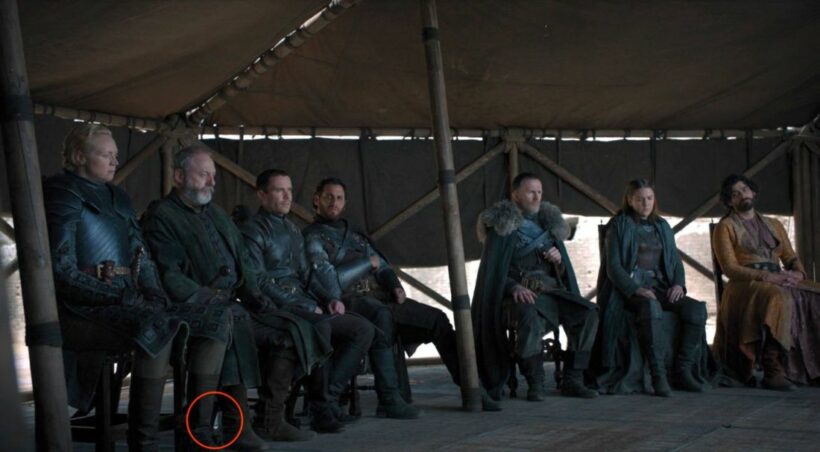 Boat Pattana's Cherng Talay villa project reports strong pre-sales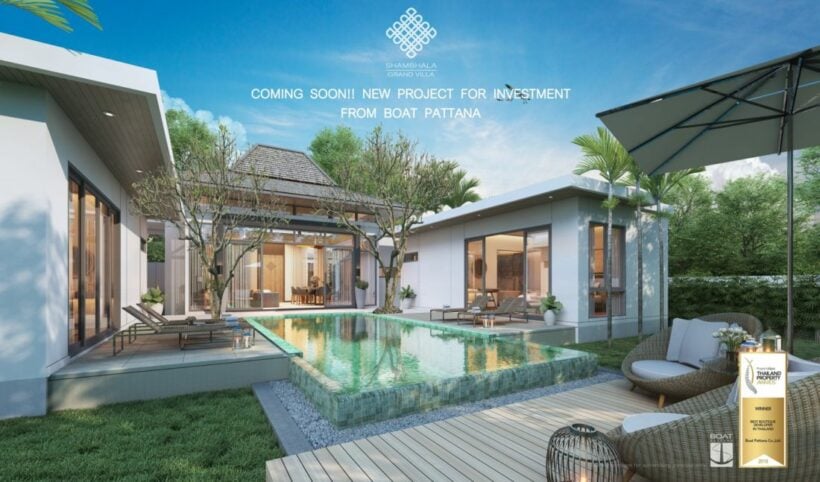 Thai developer Boon Yongsakul's latest development Shambala Grand Villa in Cherng Talay is experiencing strong pre-launch sales. With 22 available units, the Boat Pattana group has already reserved 17 units.
The landed properties feature two bedroom pool villas with land plots ranging from 300 to 600 square metres. Property management is through an affiliated company and buyers are offered a 6% guaranteed return on their investment – a fairly standard inducement in modern Thai new property sales.
Pricing for a fully furnished units starts at 16.9 million baht. Freehold and leasehold options are available.
Cherng Talay has become the latest 'next big thing' in Phuket property with the new Blue Tree Phuket waterpark opening sometime mid-year, Central's new concept retail development called Central Porto de Phuket and countless new condo and inland hotel developments.
Boat Pattana's other developments include the nearby Cherng Talay's Boat Avenue. For more details email boon@boatpattana.com
Chinese owners using condo investments as a 'hotel'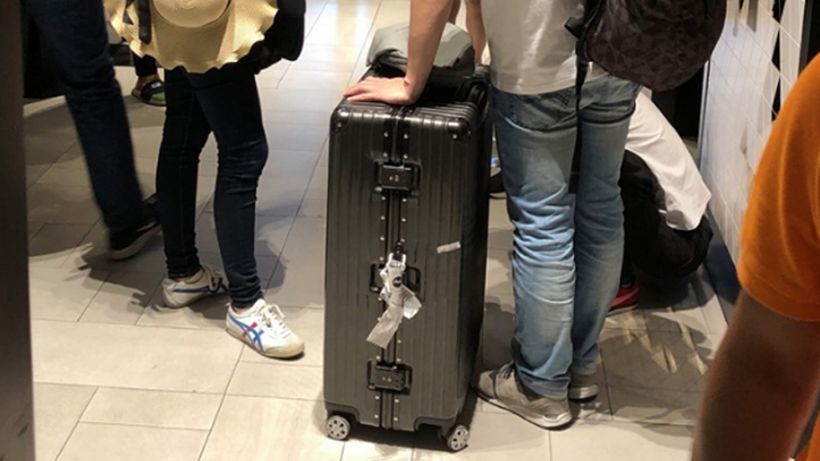 PHOTO: Thai Rath
Residents in condos around the country are getting sick of the parade of short-stay travellers using their condo rooms as defacto hotel rooms, travellers renting out their rooms from Chinese owners who run their investments as quasi hotel rooms.
Thai Rath reports that "Condo C Ekkamai" (Sukhumvit Soi 63) tenants are at the end of their tether. They claim Chinese owners are renting their rooms to their compatriots and running their mini-businesses as quasi hotels.
Many of the rentals were daily, a situation that remains illegal under Thai law.
"At Songkran the condo resembled Beijing," said one of the complainants.
"The owners had set up check-in and check-out facilities and baggage storage. There was also a team of maids on hand to do the cleaning in between guests."
The ongoing problem had been the subject of many complaints to the condo's body corporate who claim they are powerless to stop it (which is incorrect).
Legally, only rentals of more than 30 days are allowed without having the appropriate business and hotel licences. 'Room sharing', a situation used by the Airbnb business model for example, is a different matter and skates along a grey line in current Thai laws.
SOURCE: Thai Rath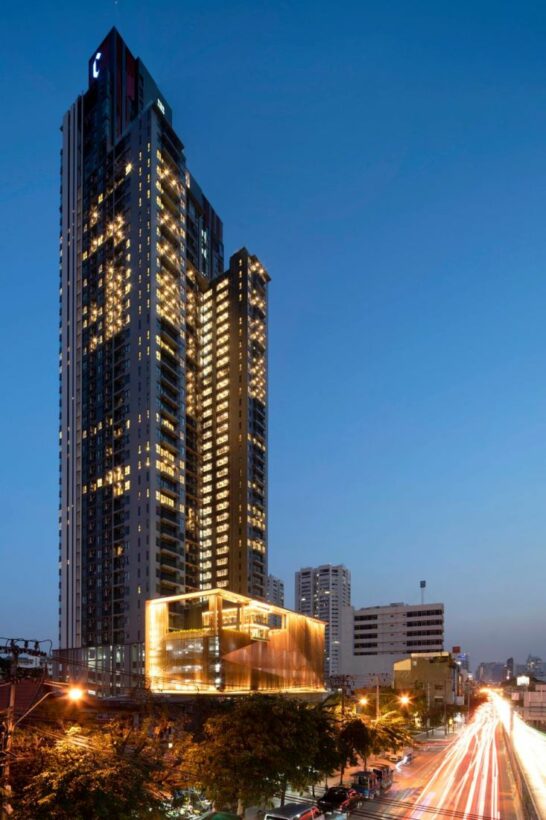 "Condo C Ekkamai" (Sukhumvit Soi 63)