Phuket Business: Bad investments – a fiscal toy story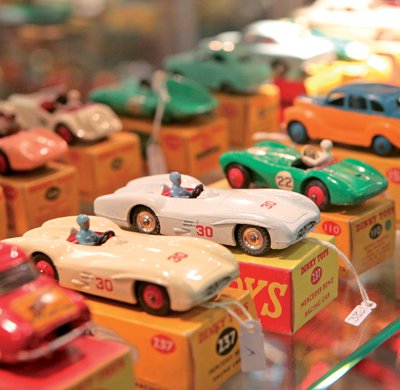 PHUKET: I often write about things which I think may or may not be worth considering as an investment. Today I would like to try and get my readers to understand some things which generally are considered as bad investments.
Professionals in my industry usually will vary greatly on their opinions of what is a good investment at any one point in time, but one area in where there is a lot of agreement is in things which generally should not be considered as an investment.
I am not saying you should not buy any of these following things, but just understand the difference between a toy and investment and what percentage your wealth is appropriate for each. One mistake I commonly see is people putting way too much of their net worth into a toy and justifying it to themselves as an "investment".
This is especially true for cars, and even more so in a country such as Thailand, where they are taxed to the moon and a rip off in my opinion. I am not saying you should not have a safe and reliable vehicle to get you, say from Chalong to Phuket Town, but simply that your budget should not be stretched because back in America you drove a BMW and feel like you would be taking a step backwards in life by driving anything less.
Unless your income has tripled in line with the increase in stock prices in this country compared with back home, keep your car budget in line with your finances and not your preferred brand.
Don't kid yourself that you are making an investment by buying a high end vehicle, even though they depreciate slower here than back home, an investment is something which should appreciate.
A Honda Jazz will get you around just fine, anything above this is a luxury which is cutting into your investment budget unless your wealth is such that the difference in sticker price for upgrading to a Benz doesn't make you blink.
Generally speaking I think most people overspend on cars and trade in for new vehicles far too often to try and keep up with the infamous Jones family.
Boats are second on my list of wastes of money. Don't get me wrong, I love them, and in fact plan to move my whole family onto a sailboat at some point in the future as long as I can figure out how to get over my wife's fear of suntans.
Unless you are a serious water lover and plan to spend day after day on your boat, it is much cheaper to rent them. If you have money to burn go ahead and buy one, but there is a reason they call a boat a "hole in the ocean that you pour money into".
These are just two common toys which often soak up a disproportionate share of people's wealth, but the list can include planes, toy figurines and other collectibles, and even sometimes properties (if they are a second property that is not appreciating and is a drain on resources due to maintenance costs).
The main distinction between a toy and an investment is pretty simple. Does it appreciate or depreciate? Does it generate income or require costly continuous maintenance?
If you plow the bulk of your free cash into investments and are sparing in your purchase of toys, you can make sure your wealth is around to take care of you in the event you should live to be 102.
David Mayes MBA lives in Phuket and provides wealth managements services to expatriates around the globe, specializing in UK pension transfers. He can be reached at 085-335-8573 or by email at david.m@faramond.com.
— David Mayes
Business News

Join the conversation and have your say on Thailand news published on The Thaiger.
Thaiger Talk is our new Thaiger Community where you can join the discussion on everything happening in Thailand right now.
Please note that articles are not posted to the forum instantly and can take up to 20 min before being visible. Click for more information and the Thaiger Talk Guidelines.