Phuket Gardening – A fly in the ointment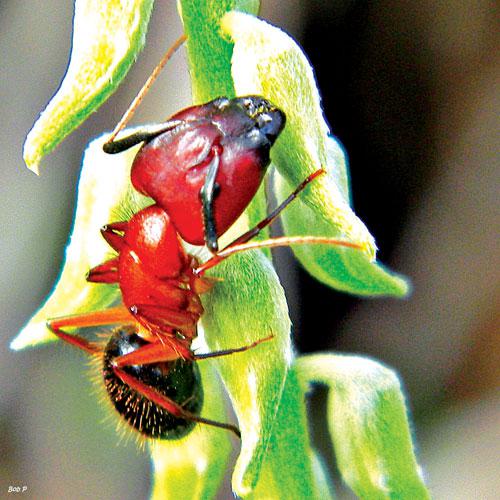 PHUKET: Insects are one of the most successful forms life has taken on earth. There are as many as 1,800,000 different species, probably more. And there is no shortage of them here in Phuket. Any self-respecting gardener will be aware of these "critters": they lurk everywhere in our carefully tended flower beds, shrubberies and vegetable plots. And they are a mixed blessing. While many pollinators such as bees are beneficial both to the environment and to humans, others are pests, especially those that bite or sting, or worse, transmit diseases.

In this regard, public enemy number one is the mosquito which has acquired extra publicity and menace in Thailand because one species, aedes aegypti, a large striped species, is a vector for dengue fever.

Reported figures of dengue here in Phuket have risen sharply to nearly 2000 cases in the past year. Almost certainly, this increase is related to heavy rains and the existence of casual puddles of water favored for breeding purposes by aedes. Oddly, malaria, which is the world's leading killer, (two million annually, especially of the young), is virtually unknown in the Kingdom.

But even mosquito or midge bites are unpleasant enough, the more so if you are allergic to them. The female anopheles mosquito is the most common bloodsucker, (the male feeds harmlessly on pollen) needing the transfusion to provide sustenance for eggs which she will later deposit in water. Having pierced the host's skin with her sharp proboscis, she injects an anti-coagulant saliva which allows the blood to flow more easily. It is this fluid which dilates our capillaries, and causes both the swelling and subsequent irritation.

As gardeners, we can take precautions. Ensure that any standing water (fish or lily ponds, or lotus pots), actually contain fish. Even small varieties such as guppies or sword tails will immediately gobble up any eggs or larvae. Other natural predators include insect-eating birds and large insects such as dragon flies, spiders and praying mantises. Try to avoid gardening in the early morning or before sunset when "mozzies" are on the prowl, and avoid areas of deep shade where they hide. Wear a repellent on exposed skin: DEET is effective for several hours and though less potent, natural products based, for example, on citronella, eucalyptus oil or neem, are a useful deterrent. Enclose feet and ankles: the levels of CO2 which attract the insects are higher in these areas of the body.

If mosquitoes are enemy number one for the gardener, others can prove equally, well, irritating. Take ants. They are ubiquitous and indestructible, having colonized every part of the globe bar Antarctica. Here in the tropics, they bite with their mandibles and sting, especially the aggressive weaver ants that create leaf nests in trees, or the large black ants that breed underground or in saucers at the base of flower pots. Typically, the sting is caused by the ant spraying formic acid; after a massed attack by red ants, one can smell it on the skin.

What makes ants more of a problem, is that they are, unlike mosquitoes, social creatures – with colonies which they protect so effectively that they have few natural enemies. Even spiders will not venture near these fortresses manned by soldier ants. But their principal nuisance for the gardener is their capacity to forge relationships with other creatures such as aphids and mealybugs. These tiny insects feed destructively on plant sap and produce a sweet substance called honeydew which is "milked" by the ants. In a symbiotic relationship with the ants, these sap-suckers are protected from predators such as ladybirds. Plants weakened by such attacks often develop fungal diseases or die.

Oddly, neither mosquitoes nor ants are top of the most feared or hated insect list. That dubious honor goes to the spider. Perhaps because there are many venomous species of spiders. But in Phuket they are the gardener's ally, consuming mosquitoes and other flying nasties ensnared by their webs. Nonetheless, it has been estimated that up to 50 per cent of women are arachnophobic. It seems that the fear of spiders runs deep in many of us.

Tip of the week – Leaf coloration

Foliage plants, grown principally for their leaf color, need the right conditions to display their best and brightest hues. Popular, broad-leaved cordylines such as fruticosa, only attain that rich magenta hue when given plenty of sun, though over-exposure to noon-day glare may, as with shade-loving species, lead to leaf scorch.

Older forms of euphorbia cotinifolia, with hybrids such as atropurpurea now available in glowing shades of crimson, will only produce red foliage in a sunny location.

The reverse is also true of some plants. Some rainforest plants or those unused to high levels of heat or humidity, may change their color in tropical conditions. Some bromeliads, especially red leaved ones or those with a scarlet inflorescence, may revert to plain green at sea level, but regain their coloration at cooler, elevated altitudes.

Brugmansias grow wonderfully well in the highlands of Southern Spain or Chiang Mai, but struggle here in Phuket.

If you have a question, or a garden that you would like featured, you can email Patrick Campbell here.

Keep checking our online Phuket Lifestyle pages, follow us on Twitter @phuketgazette or join our Facebook fan page for regular gardening features and tips.


— Patrick Campbell
📱 Download our app on Android or iOS for instant updates on your mobile
📧 Subscribe to our daily email newsletter
👍 Like/Follow us on Facebook
🔔 Subscribe to or Join our YouTube channel for daily video updates
Sex toys popular in Thailand despite conservative laws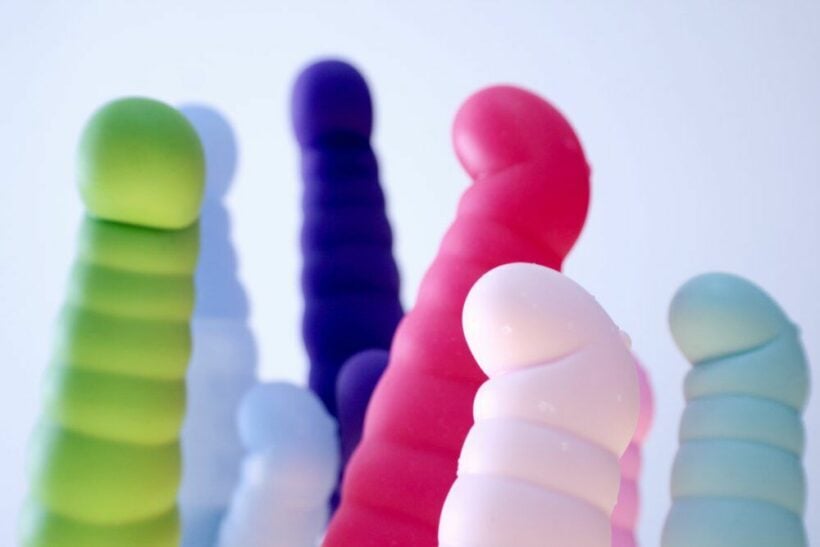 While Thailand is a conservative country with conservative laws, the underground sex trade and sex toy economy is a thriving not-so-well-kept secret. Thailand is famous for its LGBTQ acceptance and red-light districts, but many don't realise that most drugs, gambling, soliciting for prostitution, sex toys, and even vaping are against Thai law.
The customs department confiscated more than 4000 sex toys just last year, and owning or selling these toys carries a 60,000 baht fine or up to 3 years in jail. The strict laws are in place to align with the traditional Buddhist Thai society but seem very contrary to the underground sex industry Thailand is known for.
The need for sexual privacy rights and relaxed laws governing sex has been gaining popularity for years with the juxtaposition of strict laws and hedonism creating a very profitable black market. Bangkok's red-light district is estimated to be worth US $6.4 billion, and in districts like Soi Cowboy, Nana, Patpong and Silom, sex trade and sex toys are sold openly even though it violates the law. The sex industry is thought to comprise up to 10% of Thailand's gross domestic product. Then there's Walking Street in Pattaya, Bangla Road in Phuket, etc, etc.
Still, Thailand is a Buddhist country with traditionally conservative values so laws are unlikely to change anytime soon. Even sex education in Thailand is geared towards the negative consequences of sex and not open to sexual rights or embracing sexuality, according to a UNICEF report in 2016. Those who oppose decriminalising sex toys and the sex industry believe that embracing it legally would lead to a rash of sex-related crimes.
Others argue that decriminalisation would be liberating and empower women by reducing the stigma of being sexually free. It would allow a modernized view on sexual well-being. It would also likely reduce teen pregnancy rates, by removing the negativity towards those who need or use contraceptive.
Nisarat Jongwisan has been fighting for the destigmatisation and legalisation of sex toys since 2018 when she appeared on a TV program speaking out against the Ministry of Culture. She now intends to use the Thai parliamentary mechanism for creating a petition and gathering 50,000 signatures, which would allow her to submit a bill to the parliament for a vote.
With strict laws, the black market will continue to grow. While sex toys and the sex trade can be criminalized, sexual desires are not easily quashed, and people will find ways to satisfy them. Without any regulation, black markets can profit freely, selling sex toys with no concern over fair pricing or quality control. The global sex toy industry sold nearly US $34 billion dollars last year, and with continued lockdown and the closures of entertainment venues, these sales are set to only increase, even in the face of Thailand's conservative laws.
SOURCE: Vice
📱 Download our app on Android or iOS for instant updates on your mobile
📧 Subscribe to our daily email newsletter
👍 Like/Follow us on Facebook
🔔 Subscribe to or Join our YouTube channel for daily video updates
"Mommy, there's a snake!" – Expat in Phuket shares her story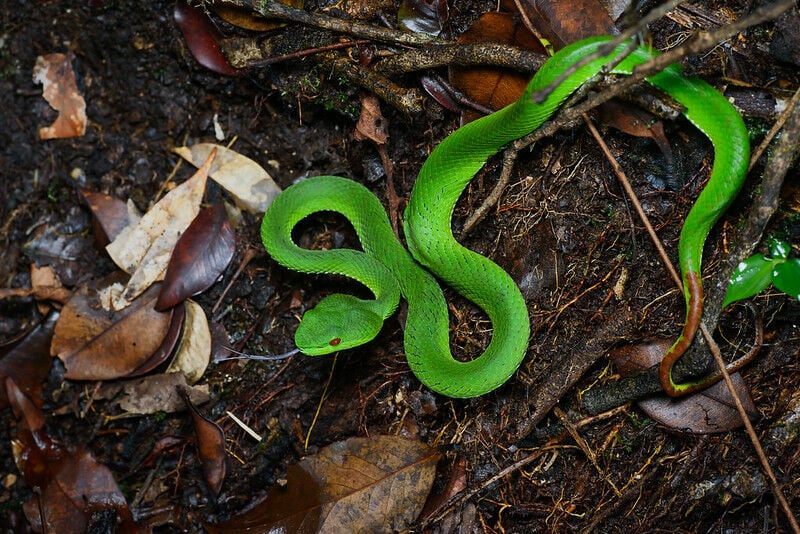 The following story was written by Amy Sukwan, an American who has been living in Thailand for 7 years.
To share a story with The Thaiger, click HERE.
"Mommy, there's a snake!" my 8 year old daughter Eliza said, waking me up in the middle of the night.
I came out of our modest bungalow in Phuket at some unholy hour in the middle of the night, to see what my daughter's whole "snake" thing was about. In the light of our front porch light, about 3 metres from our front door, 3 of our cats were surrounding something that looked at first to me to be a stack of rotting bananas.
"Eliza it's nothing." I tried to assure my daughter. Right at that moment the rotting bananas rose up into an aggressive posture as 3 cats circled it, hissing viciously. It was a surreal sight in the porch light.
"Mommy can you kill it!" My daughter begged me, as the thing, about four feet or over a meter long, lashed at one of our cats, who was quick enough to jump away. The snake had a big head that I could see in the porch light. It was distinctively mallet shaped, in what I was pretty sure was the viper class.
As much as I wanted to go back to sleep and pretend that this was all a bad nightmare, I now had a crying, frantic daughter who was terrified for her cats and a situation that I was quickly recognizing was pretty bad. Mai dee.
I needed to call in backup – my Thai husband. Eliza was already screaming his name. "Ka! Loon Ka!" My 8 year old screamed.
---
There are many venomous snakes in Thailand. Most people know about cobras but the viper class is the most deadly in the world, as vipers are both unpredictable and very difficult to charm. I was looking at a pit viper of some sort, I was pretty sure.
Snakes normally don't bother you if you don't bother them. But interactions are most common late in the dry season in Thailand, as it is now, in late March, as the snakes slither around houses in search of water. Thais don't want them around for obvious reasons. You don't want venomous snakes to breed and make babies close to your homestead.
If you are not sure if a snake is venomous or not, a good rule of thumb is to look at its head size in proportion to its body size. If the snake head is close to the same size as the rest of its body, and the snake is generally more wormlike in appearance, it is probably not venomous. If the head is large, say two or more times the diameter of the body, it might be poisonous. This does not constitute medical advice. If you get bitten by a snake, you should go to the hospital.
---
My husband woke up as Eliza was screaming for him. He came out groggily but as soon as my daughter pointed at the snake he saw the problem. "No good! I kill!" Ka said as he grabbed a machete from our kitchen rack. He wasted no time in coming to this decision.
So after being bathed in the surreal sight of three cats circling a hissing, striking, and very likely deadly serpent under our porch light, I got to be treated to an even weirder view. Ka went full Steve Irwin on the snake as he danced around with the machete. The viper sideswiped and tried to strike him. Then, it suddenly backlashed and made contact with his knee. Both me and Eliza cried out from the sidelines.
"She bit me!" Ka said as he macheted the viper's mid body, and then its neck. Among my many shortcomings is a complete inability to gender snakes. So I will remain with my husband's classification of the viper as female.
The snake stilled over the course of several minutes as my eight year old screamed in terror. It still seemed to be wiggling even five minutes later, though its body slowly stilled. Ka helped me put it in a plastic bag.
"You go hospital now!" I screamed at him.
"No worries. She don't bite me with poison." Ka seemed sure of this. He'd grown up on a 50 rai spread of backwoods in Phuket and was something of a designated snake killer.
My husband had tracked and killed a 5 foot long snake months before, which he had assured me had no poison, but which he had not wanted around the house. I was able to identify that one through Google images and a snake discussion group as an Indochinese Rat snake, which was indeed not venomous.
There was only one bite mark on his knee the viper had come in from an unusual angle and only one fang had punctured through. But I could see from closer inspection of the now dead snake what I had already known. It looked like a dark green Pit Viper. She was about 4 feet long, or maybe 130 centimetres. The poor girl had probably been looking for water.
Symptoms of a poisonous snake bite include pain at the site, swelling, and changes in heart rate or breathing. Needless to say Ka is still alive and well, and probably had enough experiences of snakes to know that this was a dry bite, or one without venom, as about 50% of snake bites are. I wouldn't have taken my chances on this, though.
The reason that poisonous baby snakes are thought to be more deadly is not because they have more venom, but because they always release venom when they do bite. I prayed in Buddhist style for the snake to have a better life next time, as she had made merit by not killing either our cats or my husband. But for the amateurs out there, I wouldn't advise going to Steve Irwin about these things. Normally snakes bite you because you bother them.
---
It turns out that sometimes you chase the story. And sometimes the story chases you.
I'd seen a recent post on The Thaiger asking for guest bloggers to share their stories regarding Thailand. I think I laughed out loud on reading it. After 7 years in the "Land of Smiles," with 2 Thai husbands and after giving birth to 2 children here, I'd like to think I've seen it all. I probably have 10,000 stories.
But what do I want to write about? Should I mention my early days as a farang in Thailand, during the time when I was working as an OPC for a timeshare? Do I want to give advice on making visas, as an American staying in Thailand or for a Thai going to America? Should I talk about going to Thai hospitals? Or maybe I should write something about Thai Buddhist funeral proceedings? I've put my first husband and both my mother and father in law in the ground at Wat Prathong. Should I talk about ASQ and travelling during Covid madness? Or should I mention the Full Moon Party on Koh Pha Ngan? I've been to five of those, personally.
This weekend I was harvesting cashew fruit with a Thai friend of ours in Phuket who has a large spread of family land. We burnt the cashew nuts, and I thought that this would make a great story, as many farang ask me about growing and harvesting practices in my little outback area. Unfortunately a quick Google search revealed that cashew nuts are dangerous, even to people without allergies, as they contain a chemical close to poison ivy. Only professional processors should deal with cashew nuts, in short. I've been eating the fruit and burning the nuts for years. But I gathered that life is too dangerous. So much for that story.
📱 Download our app on Android or iOS for instant updates on your mobile
📧 Subscribe to our daily email newsletter
👍 Like/Follow us on Facebook
🔔 Subscribe to or Join our YouTube channel for daily video updates
Thai Airways food landing in 7-Eleven next month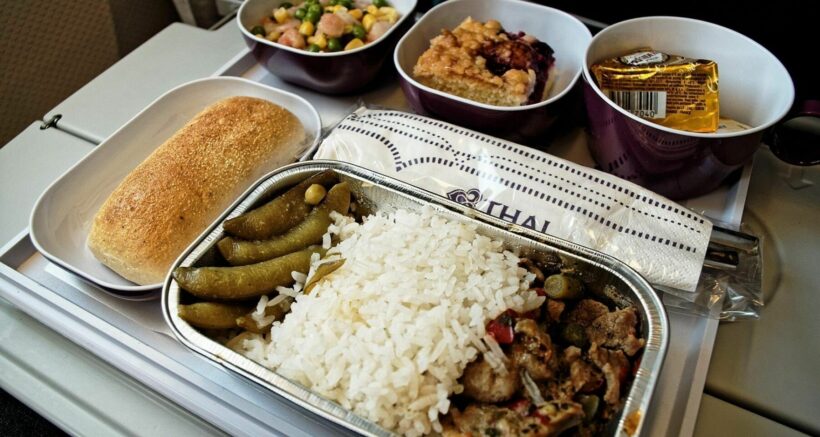 Warning. Some low-altitude turbulence is coming to a 7-Eleven near you. Thai Airways has cooked up a new money-making scheme during Covid-19 to sell its airline food in 7-Eleven. Set to take off on April 15, the mostly grounded and indebted airline will attempt to offset its losses during the pandemic by selling food in the ubiquitous convenience store and other supermarkets throughout Thailand.
It's a clever strategy for a struggling company, but will customers take the bite? Surely a few crispy pork and rice dishes will knock the edge of that 300 billion baht debt!
Claiming that their busy flight schedule has always previously stood in the way of the airline's foray into the fast food market, Thai Airways now has the supply (and time) with most flights grounded by the pandemic's decimation of the travel industry and less hungry mouths to feed in the sky.
The first meals schedule to arrive on the shelves of 7-Eleven just after the Songkran holiday are Thai Airways' halal chicken biryani dish, and the traditional Thai dish nam phrik long ruea, crispy and fluffy fish and sweet pork served in a fermented shrimp chilli paste. The primary push into the food industry will be more unusual meals to stand out in 7-Eleven's selection.
The question remains whether the food selection will fly off the shelves, but the airline's hopes are high after their airline launched pop-up restaurants in September and the public ate it up. It seems that, contrary to a million stand-up comedy jokes about how terrible airline food is, people have really missed it with so much cancelled travel due to border closures and restrictions.
Thai Airways hopes this creative departure from their main business will help bolster the struggling airline, who were previously denied a government bailout after declaring bankruptcy last year. They have tried everything from the pop-up restaurants to jumbo yard sales to renting out flight simulators. Even with the sharp reduction of flights due to the pandemic, flying will still be the company's main mealticket, but they hope meal sales will make up for low ticket sales until the travel industry recovers.
So stow your tray table and fasten your seat belt as we see if the 7-Eleven offerings of Thai Airways' food takes off.
(The Thaiger has a better solution. Let 7-Eleven lease Thai Airway's grounded planes and run the whole business instead)
SOURCE: Coconuts Bangkok
📱 Download our app on Android or iOS for instant updates on your mobile
📧 Subscribe to our daily email newsletter
👍 Like/Follow us on Facebook
🔔 Subscribe to or Join our YouTube channel for daily video updates