Phuket Diving: Seahorse lovers asked to saddle up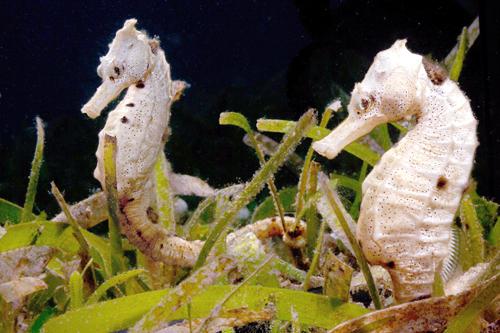 PHUKET: Project Seahorse calls on all divers and marine enthusiasts to help with the recently launched three-year project aimed at studying the seahorses of Thailand.
Seahorses were one of the first fish species to be added, in 2004, to Appendix II of the Convention on International Trade in Endangered Species of Wild Fauna and Flora (CITES), which demands that countries maintain "sustainable trade" and monitor populations. Thailand, the world's largest exporter of seahorses, has taken pro-active steps to assess the populations of this peculiar sea creature and now needs our help.
"In Thailand we are just starting to evaluate seahorse populations, which is why we are asking people to help us," explains University of British Columbia doctoral student and seahorse expert Lindsay Aylesworth, who is leading the field research team for Project Seahorse. "We are basically going in with very little information about where seahorses are in Thailand; what environments they inhabit; and what their [population] densities are like."
Divers in Thailand have been offered a unique opportunity to help save these charismatic, quirky sea creatures and the multitude of marine environments they inhabit. Project Seahorse, a non-government-organization (NGO) based out of the University of British Colombia, Canada, and the Zoological Society of London, has an online 'citizen science' database called iSeahorse. This database is designed for divers, scientists and other seahorse enthusiasts to upload their photos and sighting information.
Project Seahorse scientists, collaborating with Thailand's Department of Fisheries and Kasetsart University in Bangkok, will then use this vital information to map data-deficient seahorse populations, determine their threat levels and develop effective conservation actions.
"We are really trying to reach out to the dive community to see if they are willing to share their seahorse photos and dive spots where they've spotted seahorses," says Lindsay. The sightings will be used to mark future field sites for more in-depth research. Divers first register, either through Facebook, Twitter or online, before submitting their sightings.
"We encourage you to submit your data from any sighting, no matter how old. And even very minimal amounts of information are incredibly valuable. You do not need to know the species' name or even the exact location of your observation – if you have seen seahorses in the wild, then we want to hear from you!"
Although seahorses are targeted by some country's fishing industries for the aquarium trade, seahorses in Thailand are usually 'by-catch' – accidentally captured in fishing gear targeting other animals, explains Lindsay.

There are many characteristics used to identify seahorses, most notably their distinctive spines along the body.
"Fishers sell them to local buyers as dry individuals. Mostly they are used for traditional medicines. There is a history of seahorses being used for their curative powers – anything from swollen lymph nodes to arthritis or male fertility problems, because it's the male seahorse that carries the babies [male seahorses are the only male in the animal kingdom known to give live birth].
"Usually what happens is you take the dried seahorse, grind it up into a powder and mix it with honey or some other herbs, and drink it as a tea," says Lindsay.
"Seahorses are a great tool for raising awareness of general ocean conservation issues, from habitat-health to making sure we have sustainable fisheries.
"They also have an ecological importance; Seahorses don't really have stomachs so they are voracious predators. They live in an environments where they basically feed on small crustaceans and baby fish larvae. There is some research that suggests they are important to structuring the fish community and the areas where they are found," she adds.
Now, with the tools to actively contribute to the conservation effort of these shy, but vital creatures, it is up to the divers of Thailand to make a difference.
Keep checking our Phuket Lifestyle pages for the latest features from across the island. Join our Facebook fan page or follow us at @PhuketGazette.


— Isaac Stone Simonelli
Keep in contact with The Thaiger by following our
Facebook page
.
Tax on salt content being considered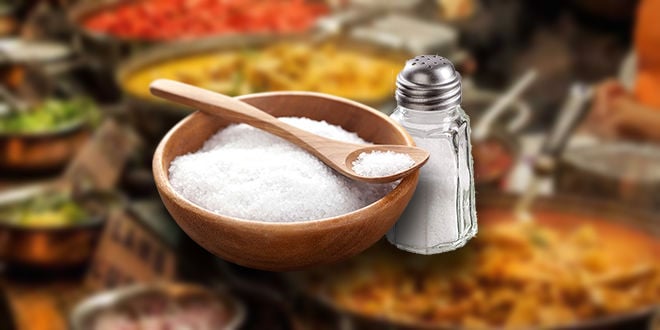 The Excise Department is considering imposing a tax on the salt content of food to encourage food producers to reduce the sodium content of snacks, instant noodles and seasoning cubes.
The director of the Office of Tax Planning said that the department is discussing a limit on the amount of sodium food can contain, in line with the standard set by the World Health Organization (WHO), which is 2,000 milligrams of salt per day.
In reality, Thai people consume an average of 1,000 milligrams per meal, making their daily intake well above WHO guidelines, according to the director.
He said any tax imposed would be at a level which would encourage food producers to reduce the sodium in their processed food without being punitive, adding that the proposal isn't intended to generate more tax revenue, but to help protect the health of consumers. Excessive sodium in the diet can lead to high blood pressure and kidney disease.
Fish sauce, soy sauce and salt would not be taxed.
SOURCE: thaipbsworld.com
Keep in contact with The Thaiger by following our
Facebook page
.
Water shortage warnings in 22 provinces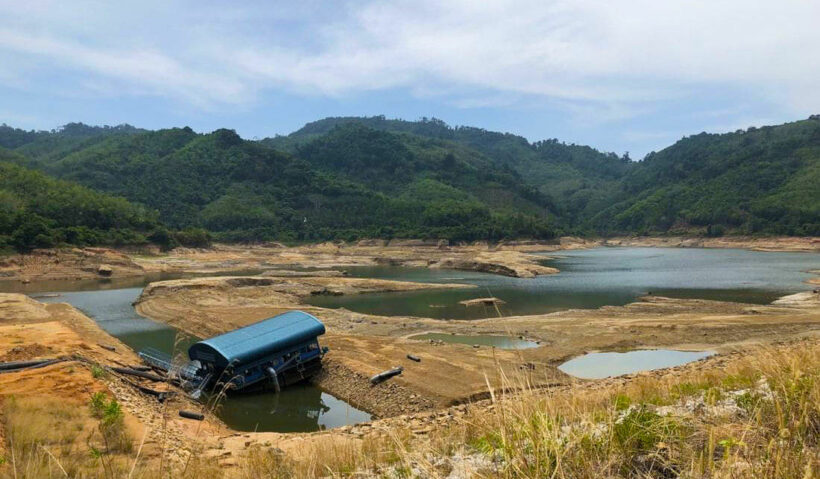 People living in 22 Thai provinces are being warned to prepare for shortages of drinking water during the upcoming dry season, due to start on November 1st.
The warning was issued by the National Water Resources Office, citing low levels in reservoirs, which are the main sources for tap water production waterworks in 22 provinces.
Areas at risk identified by the office are in northern, north-eastern, eastern and southern provinces.
Measures have been adopted by agencies charged with dealing with water shortages. including dredging water channels to allow greater volumes of water to flow into reservoirs, drilling underground wells, enlarging storage ponds and the purchase of water to supply to those in urgent need.
The Royal Irrigation Department has announced that people should use water sparingly.
There are currently about 6 billion cubic metres of usable water in reservoirs in the affected provinces, with 5 billion cubic metres reserved for consumption and ecological preservation, leaving only 1 billion cubic metres for use in agriculture.
This means farmers in the Chao Phraya river basin may not be able to grow a second crop of rice this year.
SOURCE: thaipbsworld.com
Keep in contact with The Thaiger by following our
Facebook page
.
Green Day heading back to BKK in 2020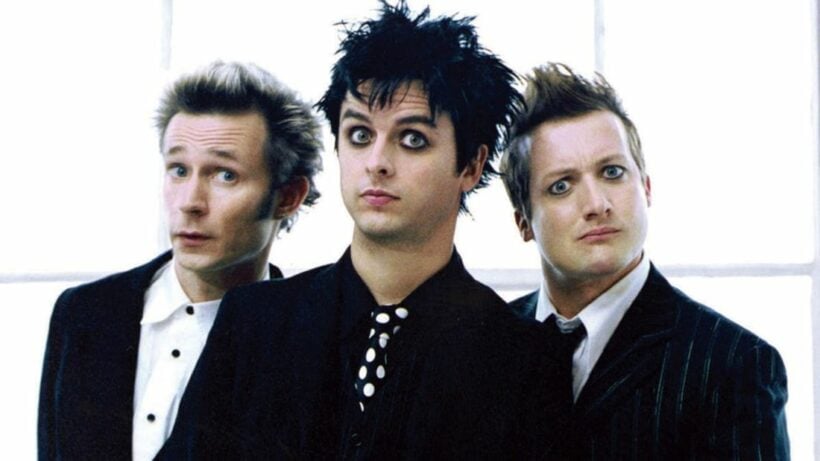 Green Day, five-time Grammy Award winners, are embarking on a global tour in 2020, including a stop-over in Bangkok during March. The rock 'n' roll Hall of Fame inductees will perform a series of concerts throughout Europe, UK, North America and Asia.
"Green Day Live in Bangkok" takes place on March 11, 2020 at Impact Arena, Muang Thong Thani. But it's not their first time. Green Day sold out concerts in their last Thai live gigs in 1996 and 2010.
Formed in 1986 in Berkeley, California, Green Day is one of the world's best-selling bands of all time, with more than 70 million records sold worldwide and 10 billion cumulative online streams of their music and performances. Their 1994 breakout album "Dookie" is widely credited with popularising and reviving mainstream interest in punk rock, catapulting a career-long run of No 1 hit singles.
In 2004, Green Day released the rock opera "American Idiot", selling more than 7 million copies in the US alone and taking home the Grammy Award for Best Rock Album. In 2010, a stage adaptation of "American Idiot" debuted on Broadway to critical and commercial acclaim. Entertainment Weekly called Green Day, "The most influential band of their generation," while Rolling Stone said, "Green Day have inspired more young bands to start than any act this side of KISS, and that doesn't seem to be changing."
Green Day Live in Bangkok 2020 is on March 11, 2020 at Impact Arena, Muang Thong Thani.
Ticket prices start at 2,000 baht and tickets go on sale on November 2 at all ThaiTicketMajor outlets via www.livenation.co.th or www.thaiticketmajor.com or call: 02 262 3838 for more information.
SOURCE: The Nation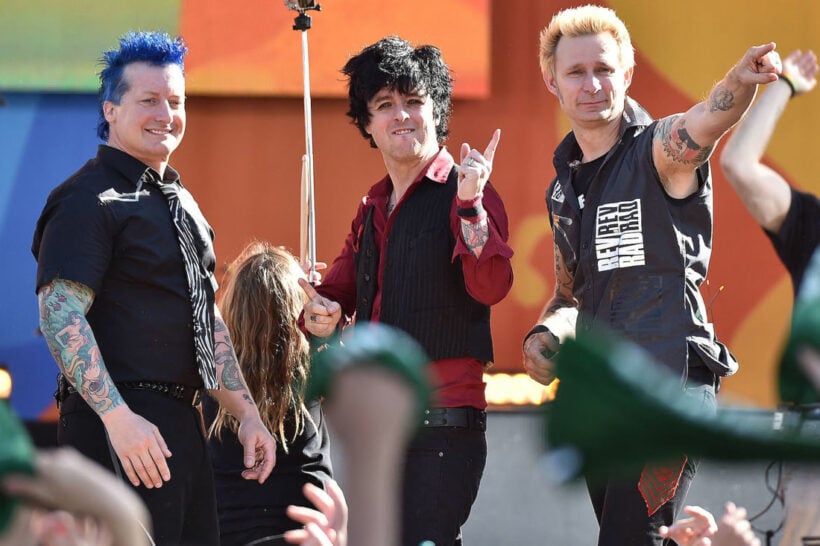 Keep in contact with The Thaiger by following our
Facebook page
.