Phuket Books: Madness in Miami
PHUKET: After a career of nearly 20 years as a demented humor columnist for the Miami Herald, Dave Barry has turned to writing comic novels. Insane City (CP Putnam's Sons, New York, 2013, 341pp) is his third. He dedicates it to "the people of this truly insane city of Miami, for making this book easy. Without you, this book wouldn't exist; any errors in it are strictly your fault."
Seth Weinstein is a schlub with a dead-end job who has lucked into a marriage engagement with the beautiful and idealistic Tina Clark. Her fabulously wealthy parents "viewed Seth as unworthy to house-sit their pets, let alone marry their daughter". Why does she love him?
"You make me laugh."
"So does Danny DeVito."
"Yes, but he's taken."
Tina and her mother have been preparing for a year for her perfect wedding in Miami. Flying down from Washington two days before are the Groom Posse – Seth and his three loser friends. No sooner are they out of the Miami Airport they are chugging margarita pitchers at an outdoor bar presided over by DJ Boonga Wooga and his coffin-sized speakers. They are joined by Cyndi Gonzalez "who had finished fourth in the 'Miss Hot Amateur Bod competition' and who was wearing a dress made from roughly one square inch of some extremely stretchy material" and her friend Duane, a large bald man draped with "an eleven-foot Burmese albino python named Blossom".
Welcome to Miami.
Seth gets drunk and curls up asleep under the bar only to awake to find his friends gone. He takes a cab, with the assistance of Cyndi and Duane, to his reserved suite at the Ritz-Carlton Hotel on Key Biscayne. Only then does he realize that he's left his suitcase back at the bar. Inside the suitcase is Tina's priceless diamond wedding ring. Duane is dispatched to retrieve the suitcase.
Seth and Cyndi find the suite already occupied by a giant African-America stripper named LeDawne who wants her $200 fee. Seth calls his 'Groom Posse' who are stranded penniless outside a Russian clip joint. Seth wanders off to find an ATM machine, collapses on the beach and wakes up in time to rescue from drowning Laurette, a Haitian refugee, along with her toddler son and infant daughter. He takes the trio up to his suite where he meets Wilson, LeDawne's even bigger boyfriend, who, for a fee, lends Seth his Cadillac Escalade so that he can pick up his posse and his parents at the airport. The doddering Sid and Rose Weinstein are waiting with their suitcases "in a violently pink hue, like large radioactive wads of bubble gum, purchased from Sears during the Carter Administration". Inside is a healthy supply of medical marijuana brownies sent by their daughter in California.
Duane, meanwhile, has picked up Seth's suitcase but has been called away on a medical emergency involving another python and has left the suitcase under a tarpaulin at a private zoo in the Everglades known as Primate Encounter. Cyndi and Seth leave the hotel again to fetch the suitcase but there's another complication: a 250-pound orangutan named Trevor. He has pulled the tarpaulin and suitcase into his cage. Ripping apart the suitcase, he finds the wedding ring and decides he likes the smell of it.
Meanwhile, back at the Ritz Carlton, the guests at the wedding rehearsal dinner run amok on the medical brownies. Laurette and her two children are kidnapped by two goons employed by Tina's father, Brewer and Castronovo, known as "the Tinker Bells, in recognition of the magical power they had to enable people to fly, at least for brief periods". Tina, while officially an idealist about illegal immigrants, doesn't want them around to spoil her wedding.
Seth and Cyndi don't know this as they set out for Primate Encounters and their horrific meeting with Trevor. This sets the stage for a wild car and boat chase through Miami and environs involving an apparent armed robbery of a 7-Eleven and an ape assault upon three security guards and the nose of Brewer.
Like a cherry atop this tall whipped cream of a novel, there is a surprise ending.
Dave Barry's novel, 'Insane City' is available for the kindle from Amazon priced at US$11.99 by clicking here, or by order through all good bookshops in Phuket.
— James Eckardt
Keep in contact with The Thaiger by following our
Facebook page
.
Out of 37 countries, Thailand has the worst pension system, says Bloomberg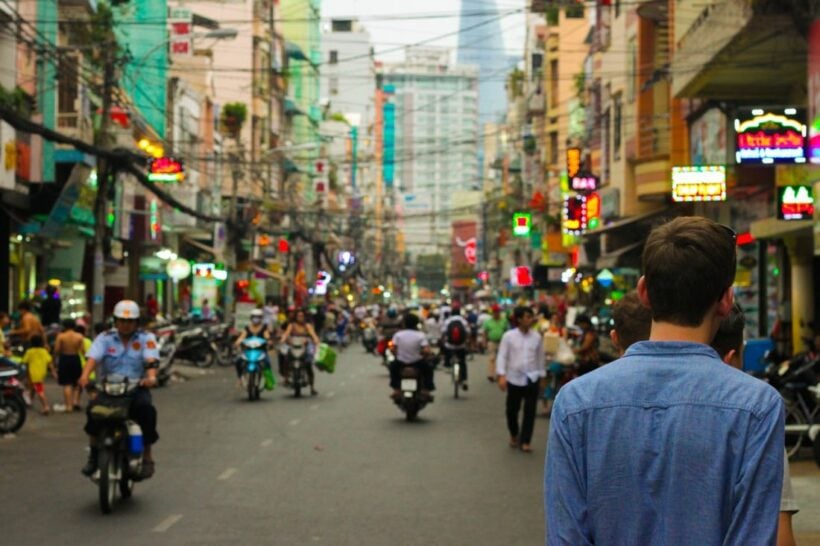 Thai Residents reports that on Sunday, Bloomberg published an article on the world's best pension systems, using information gathered from the 2019 Melbourne Mercer Global Pensions Index.
The survey looked at the pension systems of 37 countries with metrics including employee rights, savings, the number of homeowners, growth of assets, and growth of the economy. The purpose of the analysis was to determine what was needed to improve state pension systems and to gauge the level of confidence citizens had in their state pension system.
The Netherlands and Denmark were found to have the world's best state pensions, with Australia, Finland, Sweden, Norway, Singapore, New Zealand, Canada, and Chile next. Out of all 37 countries, Thailand finished last, with what the report described as an extremely ineffective and ambiguous system.
"Thailand was in the bottom slot and should introduce a minimum level of mandatory retirement savings and increase support for the poorest."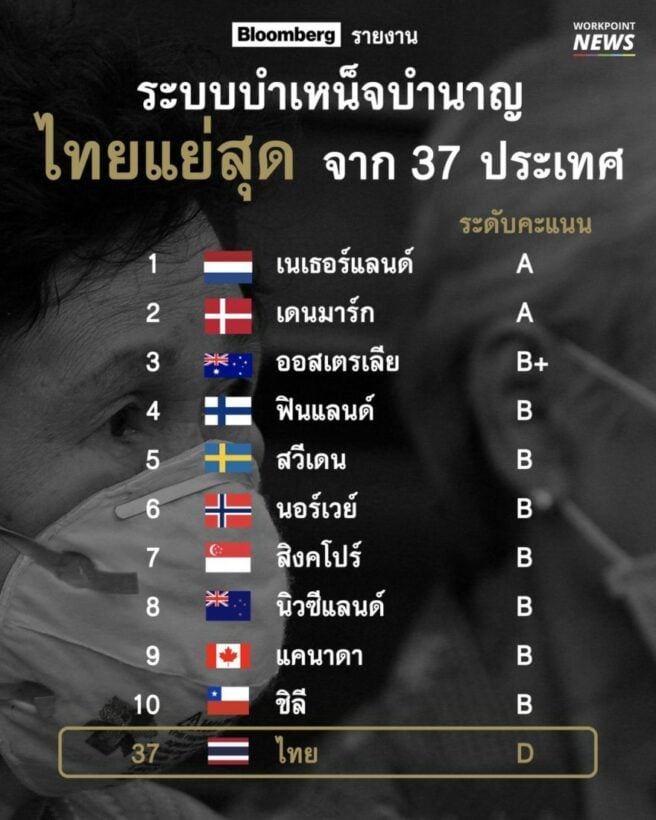 Photo: WorkpointNews
Thai Residents states that only those employed within the government system in Thailand are eligible for a pension based on salary. For most Thai citizens, pension amounts vary from 600 baht to 1,000 baht a month, depending on the recipient's age.
A report carried out by The Securities and Exchange Commission (SEC) advises Thai citizens to have at least 4 million baht saved by the time they retire, but Thai Residents reports that 60% of Thai retirees have less than 1 million baht in savings, with one in three citizens who have reached retirement age are forced to continue working in order to survive.
SOURCE: thairesidents.com
Keep in contact with The Thaiger by following our
Facebook page
.
Tax on salt content being considered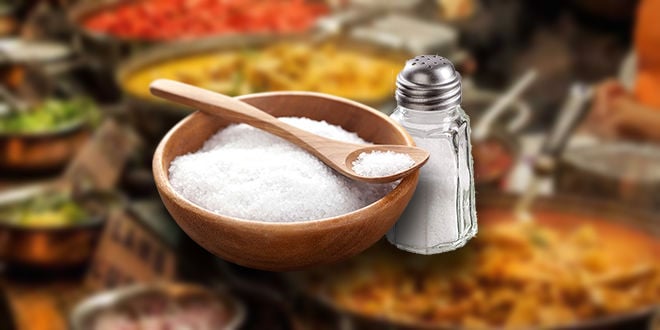 The Excise Department is considering imposing a tax on the salt content of food to encourage food producers to reduce the sodium content of snacks, instant noodles and seasoning cubes.
The director of the Office of Tax Planning said that the department is discussing a limit on the amount of sodium food can contain, in line with the standard set by the World Health Organization (WHO), which is 2,000 milligrams of salt per day.
In reality, Thai people consume an average of 1,000 milligrams per meal, making their daily intake well above WHO guidelines, according to the director.
He said any tax imposed would be at a level which would encourage food producers to reduce the sodium in their processed food without being punitive, adding that the proposal isn't intended to generate more tax revenue, but to help protect the health of consumers. Excessive sodium in the diet can lead to high blood pressure and kidney disease.
Fish sauce, soy sauce and salt would not be taxed.
SOURCE: thaipbsworld.com
Keep in contact with The Thaiger by following our
Facebook page
.
Water shortage warnings in 22 provinces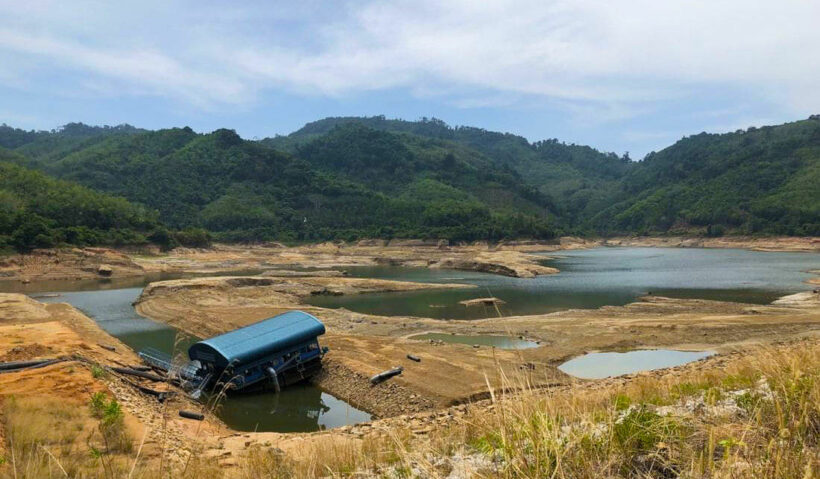 People living in 22 Thai provinces are being warned to prepare for shortages of drinking water during the upcoming dry season, due to start on November 1st.
The warning was issued by the National Water Resources Office, citing low levels in reservoirs, which are the main sources for tap water production waterworks in 22 provinces.
Areas at risk identified by the office are in northern, north-eastern, eastern and southern provinces.
Measures have been adopted by agencies charged with dealing with water shortages. including dredging water channels to allow greater volumes of water to flow into reservoirs, drilling underground wells, enlarging storage ponds and the purchase of water to supply to those in urgent need.
The Royal Irrigation Department has announced that people should use water sparingly.
There are currently about 6 billion cubic metres of usable water in reservoirs in the affected provinces, with 5 billion cubic metres reserved for consumption and ecological preservation, leaving only 1 billion cubic metres for use in agriculture.
This means farmers in the Chao Phraya river basin may not be able to grow a second crop of rice this year.
SOURCE: thaipbsworld.com
Keep in contact with The Thaiger by following our
Facebook page
.