Phuket Books: An education of life in the East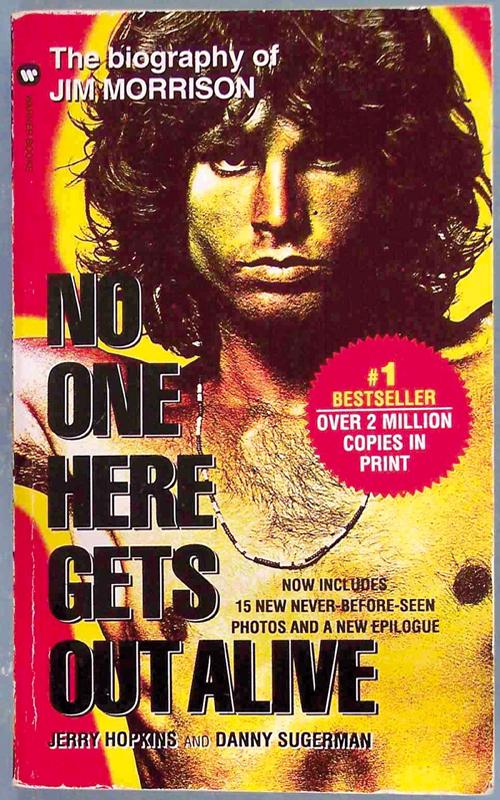 PHUKET: Jerry Hopkins was present at the creation of Rolling Stone magazine and the early hippie days of West Coast rock. After penning the definitive biography of Jim Morrison – No One Here Gets Out Alive – he took off for a long sojourn in Hawaii. He's been in Thailand now for 20 years, still writing books, three dozen of them so far. My favorite is Bangkok Babylon – profiles of 26 well-known expatriates in Thailand.
He's done the same now with 32 Western writers in Romancing the East (Tuttle, Rutland, Vermont, 2013, 287pp). His portraits range from Conrad and Kipling to Greene and Burgess to Theroux and Naipaul. A common theme is how these writers view the East – India, China, Burma, Thailand, Singapore, Malaysia, Japan, Hong Kong – and how well they have informed or misinformed their readers.
Each essay has a common structure: a biography of the author, a critical appraisal of his work, and suggestions for retracing the author's steps in the modern world. Hopkins' scrutiny ranges from high literature to low-rent pulp novels. For example, Sax Rohmer's tales of the Chinese arch-villain Doctor Fu Manchu – inscrutable, alien, devious and deeply evil – warn his credulous readers of the "Yellow Peril" while Earl Derr Biggers presents the condescending counterpart of detective Charlie Chan and his hopelessly mangled English. Perpetuating the myth of a brutal, barbaric and comically benighted Siam was that gaudy fraud Anna Leonowens, subsequently immortalized in the equally fraudulent musical The King and I.
Young Americans, the beneficiaries of a booming Asian population, might be shocked by the virulent racism of a previous era.
But the best of these writers have embarked on a literary odyssey to understand the East. Just take Japan as one example. Lafcadio Hearn delighted in turn-the-century rural Japan, adopting the dress and language, marrying a Japanese and taking a Japanese name. He concluded: "There can remain no doubt in the mind of one who even partly understands the Japanese, that they are still the best people in the world to live among." Similarly, James Clavell overcame his experience with the Japanese as a POW in Singapore to write the culturally sensitive epic Shogun.
Taking their own stab at understanding Japan were James Michener in Sayonara and Arthur Golden in Memoirs of a Geisha, while continuing a long tradition of crude Japan-bashing are Pierre Boulle in Bridge over the River Kwai and Michael Crichton in Rising Sun.
E.M. Forster through his masterwork A Passage to India comes to regard his own countrymen as "elitist, prudish, censorious, lacking subtlety, complacent, self-satisfied, racist and dull". George Orwell came to much the same conclusion in Burmese Days, a novel based on his five years as a colonial policeman.
Presenting two opposing versions of Vietnam are William Lederer and Eugene Burdick's pedestrian The Ugly American and Graham Greene's tortured The Quiet American. Tossing off this thumbnail portrait of Greene, Hopkins writes: "A lifelong manic-depressive, his Catholicism denying him divorce, chronically unfaithful to his subsequent partners, a habitu of whores, probably alcoholic, and an opium smoker, not to mention his secret life as a spy, he didn't need to look far for material."
He offers equally devastating vivisections of Andre Malraux, Paul Theroux and V.S. Naipaul. In contrast to Anthony Burgess' genial picture of Malaysia (The Malayan Trilogy) after years as an English teacher, Naipaul savages the country (Among the Believers) after just a brief visit.
Thailand has been particularly ill-served by a horde of Western hacks fixated on bar girls. A major work of literature awaits.
And finally there is a contemporary insider view of Asians written by an American, Amy Tan. Hopkins observes that her characters – Chinese mothers and American daughters – make it clear that "they" are just like "us".
I would have preferred that weak chapters on Richard Conlon and Ian Fleming be replaced by more serious observers of Asia like Paul Scott (The Raj Quartet, The Chinese Love Pavilion) and Christopher Koch (The Year of Living Dangerously), but this is to criticize Jerry Hopkins for the book he did not write. The one he did is shrewd, fascinating, trenchant, an education and a joy to read.
Jerry Hopkins' latest book, 'Romancing the East' is available for the kindle from Amazon priced at US$10.59 by clicking here, or by order through all good bookshops in Phuket.
Thai Life

Join the conversation and have your say on Thailand news published on The Thaiger.
Thaiger Talk is our new Thaiger Community where you can join the discussion on everything happening in Thailand right now.
Please note that articles are not posted to the forum instantly and can take up to 20 min before being visible. Click for more information and the Thaiger Talk Guidelines.