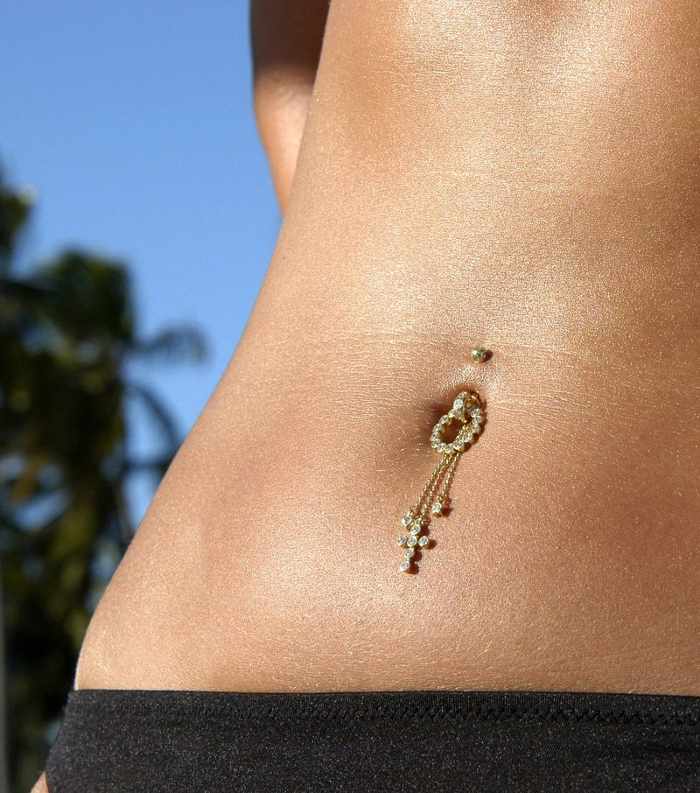 PHUKET: To lose weight, you need to eat less and move more – right? What happens if you do that and find that the scale looks better, but the reflection in the mirror stays the same?
Many people have been down this puzzling path more than once. Luckily, there is more than one way to skin a cat.
Yes, you need to move. But it's more important to focus and move well, not just pound the pavement and be broken by weights. And yes, you need to adjust your diet, but that doesn't always mean eating less. Well, maybe it does when it comes to processed and high-sugar foods.
Here is one piece of the puzzle you may not have heard of when trying to banish the belly: reduce systemic inflammation.
Internal organs borrow their pain-sensitive nerve fibers from the muscular system. This means that when an organ is in pain, the brain doesn't know if it is the organ itself or actually the muscle that hurts. The brain only recognizes the segment of the spine that is receiving the message. So, to cope with the pain, the brain will shut down the nerve that the feeling is connected to, which in turn shuts down the muscle.
For example, take the colon. The colon is connected to the deep abdominal wall, so pain in the colon prompts the brain to shut down the abdominal muscles. When out of commission, abdominal muscles lose tone, which leads to a distended belly. This process is called "viscero somatic inhibition".
There are four common situations in which an inflamed gut can occur, and there are strategies, of course, for putting out the fire.
Food intolerances
Some people have a difficult time processing some gluten grains such as wheat, rye and spelt, as well as dairy products, especially cow's milk. The best way to avoid inflammation from these intolerances is to eat "safer" starches such as rice, which we have easy access to in Phuket. Cow's milk can be easily replaced with rice or nut milks and coffee drinkers can switch from cappuccinos to espressos.
Sugar
Sugar is one of the most inflammatory substances. If you want to lose body fat, try to keep sugar consumption to less than 30 grams per day (including healthier sugars from fruit). To find out how many calories you consume per day, use free food tracking sites such as myfitnesspal.com, which has extensive nutritional breakdowns for Thai foods.
Trans fat is bad fat
Trans fat levels are highest in deep fried foods. Also, cutting down on Omega 6 and 9, which come from vegetable oils and will inflame the belly, is imperative.
Additionally, increasing your consumption of Omega 3 fatty acids, which you can get from flax seeds and high-quality fish or krill oil, can help increase anti-inflammatory Omega 3 levels.
Try to cook with coconut oil, ghee or even lard if you are frying. Leave the olive oil for the dressing.
Overeating
Overeating puts a strain on the digestive system. Grazing, or all-day snacking, can also cause problems.
As long as your blood-sugar levels are normal, try to stick to three meals that leave you lightly satisfied rather than feeling like you need to be lifted from the table.
Often, people consume far too many carbohydrates, which can make them feel hungrier throughout the day. Feel more satisfied and full throughout the day by increase your healthy fat and protein intake.
Diets that contain about 40 per cent carbohydrate, 30 per cent protein and about 30 per cent fat are a good starting point for many people. However, those ratios need to be adjusted based on results – which is another reason to track your eating habits.
Craig Burton is a nutritional expert with more than 15 years of experience at the forefront of the health and well-being field. He offers a high-level of expertise in functional training and nutrition, focusing on detoxification, food intolerance and nutrient deficiency. For more information about Craig and his services, visitthevitruvianmethod.com.
— Craig Burton
Keep in contact with The Thaiger by following our
Facebook page
.
Thai netizens in stitches over 158,000 baht Gucci "Granny" dress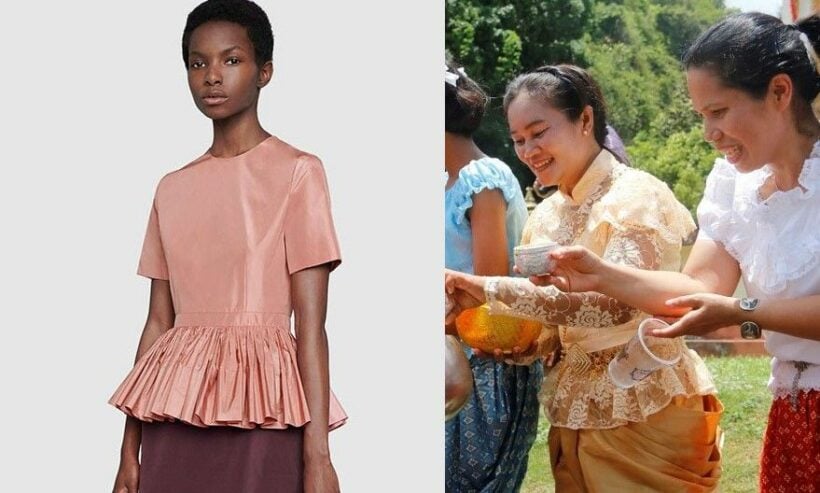 A 158,000 baht dress, described by the fashion house Gucci as, "a ready-to-wear silk taffeta dress with a detachable cape" is being mocked by Thai fashionistas who point out the similarity to traditional outfits worn by older Thai women.
In Thailand, "women of a certain age" will often don traditional silk clothing to make merit at the temple or during other formal occasions. The Gucci dress is not entirely dissimilar to those outfits, but the Gucci version is priced at just under US$5,000, and costs a whole lot more than the Thai equivalent. This has made it the target of some ridicule among Thai social media users who can be, well, savage when it comes to cultural appropriation.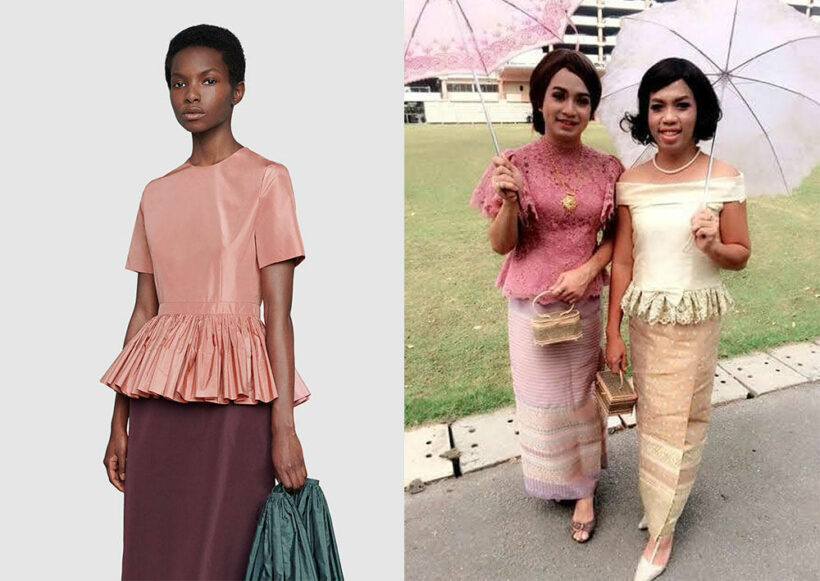 Khaosod English reports that popular Facebook pages 'Nunoiduak' and 'I Love Beauty Queens' both shared photos of the dress, generating thousands of comments from Thai women pointing out the similarity to the country's traditional silk outfits. One user joked that Gucci must have been inspired by her mother's outfits (but without the commission).
Others pointed out that if it's good enough for Gucci, Thai traditional clothing should be more valued and seen as a trend in its own right, with one Facebook user saying the government should do more to promote Thai silk.
"It's a shame we can't create enough value for Thai silks. Our country has a lot of good stuff and I wish our government would support high-quality production and export of it."
SOURCE: Khaosod English
Keep in contact with The Thaiger by following our
Facebook page
.
Travelling Bangkok's klongs with Manit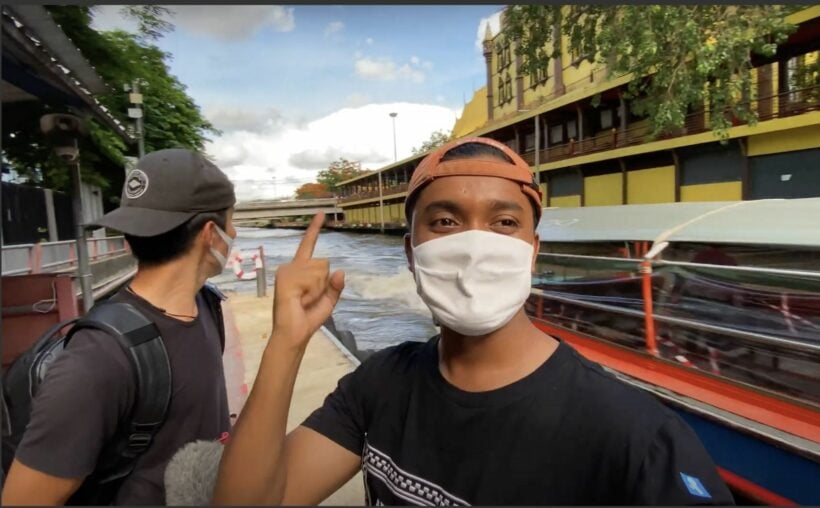 Should you move to Thailand? In this video I interviewed my friend @Christopher Lau , originally from California, USA and got a little insight of his experience behind living in Thailand for two years.
Then I took him for the famous canal boat ride in "Klong Saen Saep" Bangkok. By the end of the vlog we had a very delightful Thai food session (not so delightful for Chris 😂). Watch the video to find out more.
Manit is a YouTube vlogger and uses his camera and drone to allow us to see Bangkok from a different set of eyes.
Keep in contact with The Thaiger by following our
Facebook page
.
Top 10 countries for investment in Covid era – World Trade Group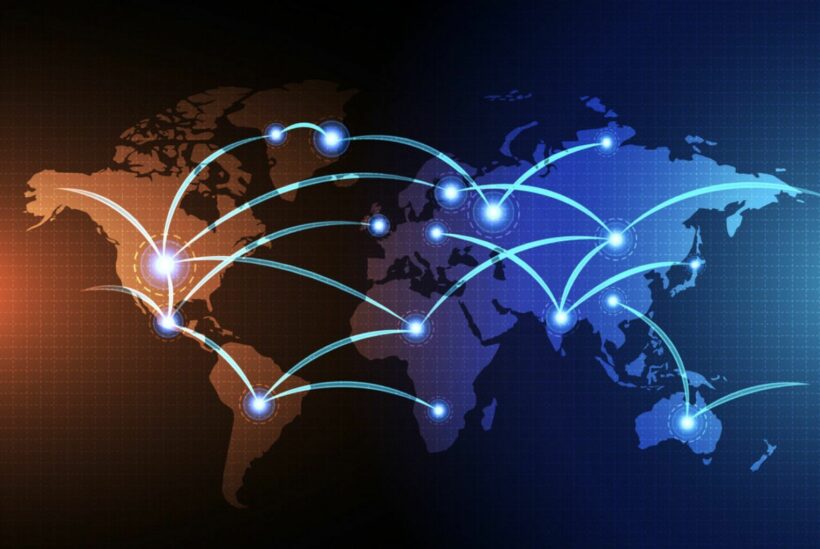 "Where to invest?". Where is the next 'good thing' as the world starts to look to opportunities and new business models? Looking around the world, and perusing stock markets, there continues to be some traditional businesses failing but others thriving during the Covid-19 era.
Investors look to countries with economical and political stability when choosing to invest money and unveil new businesses. Whilst global depression, drops in GDP, bankruptcy, and a realignment of trade and supply chains swirls around us, there will be emerging opportunities too. According to London Post, CEO World Magazine and the World Trade Group, some countries are very fortified to withstand an economic crash.
"They have a lot of internal growth drivers with minimal affiliation with global markets. They will be the least affected. The best countries to invest in 2020 are these fortified countries."
Their report lists four unique factors motivate an individual or a business entity to invest in a country. These are the country's natural resources, markets, efficiency, and strategic assets.
The London Post has used this information and parameters to compile The 2020 Best Countries to Invest In ranking based on a broad list of ten equally weighted attributes: corruption index, tax environment, economical stability, entrepreneurial freedom, innovativeness, skilled labor force and technological expertise, infrastructure, investor protection, red tape, and quality of life.
Somehow, and perhaps surprisingly to people who run businesses in Thailand, the Land of Smiles has scraped into the Number 2 position. 4 of the recommended Top 10 countries are in south east Asia.
1. Croatia
The country's growth is amazing because in 2019, it was ranked 25 positions lower in this list. The European country's stable economy, coupled with an entrepreneurial and innovative population, has made foreign investors very optimistic about the "progressive business environment". In the first quarter of 2019, Croatia had a whooping foreign direct investment of more than $389 million.
2. Thailand
Thailand occupies the second position on the 2020 Best Countries to Invest In ranking. The country has been able to capitalise on trade tension between the US and China. In the first nine months of 2019, the country received a 69% increase in the total value of Foreign Direct Investment applications, as compared to 2018. 65% of these applications were led by the automotive, electronics and electrical, and digital sectors. The growth of the Thai market and momentum indicators remain strong. Forbes listed the country as the 8th best-emerging market of 2020.
3. The United Kingdom
The UK is economically stable and has a skilled labour force and technological expertise. It is the sixth country attracting inflow of foreign direct investment. In the first 7 months of 2019, the US and Asian tech firms invested $3.7 billion in tech companies in the country, thus surpassing the $2.9 billion invested in the previous year.
"Despite Brexit, the UK remains the fifth largest economy in the world and has an industrialised and competitive market."
4. Indonesia
With about 650 listed equities and a market cap exceeding $500 billion, Indonesia boasts of one of the largest Asian stock markets. The report claims the Indonesian consumer market is largely undiscovered, hence its huge potentials.
"The robust economy and heavy investment in transportation and infrastructure make this country worthy of your investment. The only downside is that non-citizens are limited to only leasehold properties."
5. India
According to the UN, India was one of the top 10 countries with the highest inflow of foreign direct investment. India has been in the top 5 of the best countries to invest in since 2019.
"The Asian giant has invested so much in research and development and, and she is among the top countries having a comparatively skilled workforce."
6. Italy
Italy is one of the top countries attracting investors in 2020. This level of economical stability, its robust manufacturing sector, and the country's stable political environment make it a good choice for investment.
7. Australia
Australia boasts of more than 25 years of continued economic growth. It is the 9th country with the most direct foreign investment in 2020. Australia has been in the top 10 for ten years now.
8. Vietnam
Like Thailand, Vietnam has capitalised on the trade tension between China and the US.In recent years China's southern neighbour has gradually risen to become a formidable manufacturing hub. This growth became even more evident when multinational corporations like Samsung began relocating are from China into Vietnam.
9. Latvia
Latvia boasts of macroeconomic and political stability as well as good accessibility to large markets and a very business-friendly environment, according to the report. The government encourages investors by offering them a wide variety of advantages. Investors are offered significant cost advantages, including real estate expenses, competitive tax rates, and competitive labor.
10. Singapore
Aside from being the 10th best country to invest in 2020, Singapore is also the 10th country attracting the most foreign investments. Singapore's strong economic outlook has made many investors very optimistic. The country's world-class business-friendly environment is one major attribute attracting investors.
SOURCE: London Post
Keep in contact with The Thaiger by following our
Facebook page
.