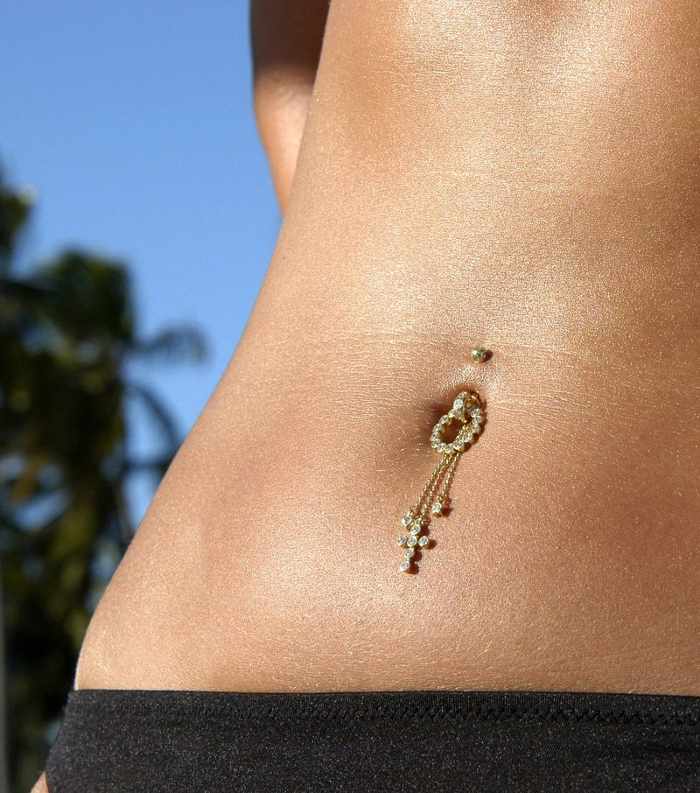 PHUKET: To lose weight, you need to eat less and move more – right? What happens if you do that and find that the scale looks better, but the reflection in the mirror stays the same?
Many people have been down this puzzling path more than once. Luckily, there is more than one way to skin a cat.
Yes, you need to move. But it's more important to focus and move well, not just pound the pavement and be broken by weights. And yes, you need to adjust your diet, but that doesn't always mean eating less. Well, maybe it does when it comes to processed and high-sugar foods.
Here is one piece of the puzzle you may not have heard of when trying to banish the belly: reduce systemic inflammation.
Internal organs borrow their pain-sensitive nerve fibers from the muscular system. This means that when an organ is in pain, the brain doesn't know if it is the organ itself or actually the muscle that hurts. The brain only recognizes the segment of the spine that is receiving the message. So, to cope with the pain, the brain will shut down the nerve that the feeling is connected to, which in turn shuts down the muscle.
For example, take the colon. The colon is connected to the deep abdominal wall, so pain in the colon prompts the brain to shut down the abdominal muscles. When out of commission, abdominal muscles lose tone, which leads to a distended belly. This process is called "viscero somatic inhibition".
There are four common situations in which an inflamed gut can occur, and there are strategies, of course, for putting out the fire.
Food intolerances
Some people have a difficult time processing some gluten grains such as wheat, rye and spelt, as well as dairy products, especially cow's milk. The best way to avoid inflammation from these intolerances is to eat "safer" starches such as rice, which we have easy access to in Phuket. Cow's milk can be easily replaced with rice or nut milks and coffee drinkers can switch from cappuccinos to espressos.
Sugar
Sugar is one of the most inflammatory substances. If you want to lose body fat, try to keep sugar consumption to less than 30 grams per day (including healthier sugars from fruit). To find out how many calories you consume per day, use free food tracking sites such as myfitnesspal.com, which has extensive nutritional breakdowns for Thai foods.
Trans fat is bad fat
Trans fat levels are highest in deep fried foods. Also, cutting down on Omega 6 and 9, which come from vegetable oils and will inflame the belly, is imperative.
Additionally, increasing your consumption of Omega 3 fatty acids, which you can get from flax seeds and high-quality fish or krill oil, can help increase anti-inflammatory Omega 3 levels.
Try to cook with coconut oil, ghee or even lard if you are frying. Leave the olive oil for the dressing.
Overeating
Overeating puts a strain on the digestive system. Grazing, or all-day snacking, can also cause problems.
As long as your blood-sugar levels are normal, try to stick to three meals that leave you lightly satisfied rather than feeling like you need to be lifted from the table.
Often, people consume far too many carbohydrates, which can make them feel hungrier throughout the day. Feel more satisfied and full throughout the day by increase your healthy fat and protein intake.
Diets that contain about 40 per cent carbohydrate, 30 per cent protein and about 30 per cent fat are a good starting point for many people. However, those ratios need to be adjusted based on results – which is another reason to track your eating habits.
Craig Burton is a nutritional expert with more than 15 years of experience at the forefront of the health and well-being field. He offers a high-level of expertise in functional training and nutrition, focusing on detoxification, food intolerance and nutrient deficiency. For more information about Craig and his services, visit thevitruvianmethod.com.
— Craig Burton

Join the conversation and have your say on Thailand news published on The Thaiger.
Thaiger Talk is our new Thaiger Community where you can join the discussion on everything happening in Thailand right now.
Please note that articles are not posted to the forum instantly and can take up to 20 min before being visible. Click for more information and the Thaiger Talk Guidelines.