Do we need a Last Will and Testament in Thailand?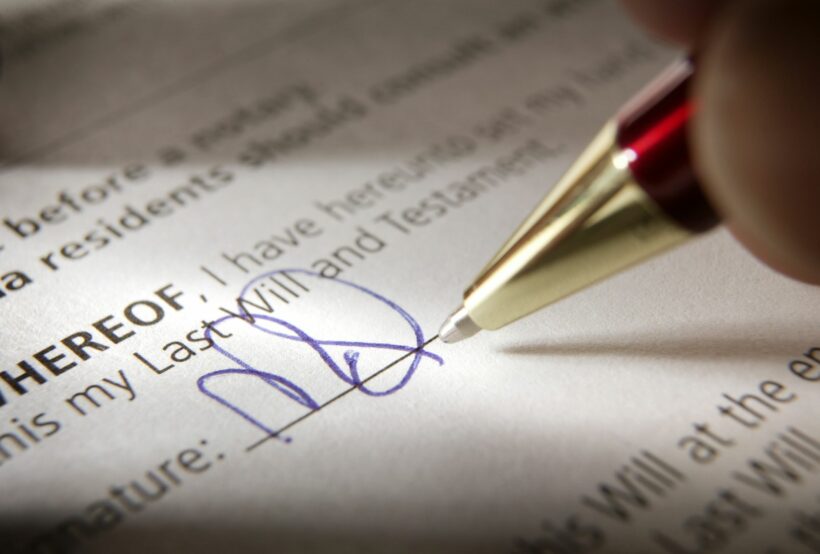 With the growing number of people retiring in Thailand, our firm has received several inquiries for a Last Will and Testament. The primary question that we receive is, "Do I need a will?"
What does a Last Will and Testament do?
The purpose of a Last Will and Testament is to direct funeral arrangements, determine property distributions, assign a guardian to a minor, guide the payment of debt, and appoint a personal representative. Without a Will, the courts will appoint someone to do those tasks.
A Last Will and Testament ensures that your property is distributed to the person who you want to benefit, and not to anyone else.
Thailand like almost all jurisdictions has a default property distribution for your remaining property if you have not left a will. If you die without a will, your remaining property will devolve to your statutory heirs.
There are six classes of statutory heirs for the property of a person who dies without a will:
1. Descendants (children)
2. Parents
3. Brothers and sisters of full blood
4. Brothers and sisters of half blood
5. Grandparents
6. Uncles and Aunts
If the deceased has a spouse and there are no other heirs, the spouse is entitled to all of the property. If there is a spouse and heirs, the spouse is entitled to half of the deceased's property. If there are no spouses and only heirs, the heirs will be entitled to all of the deceased property. If there are no heirs and no spouse, the state will take over the property.
Do I need to execute a Last Will and Testament in Thailand?
The question of whether a person needs a Last Will and Testament is personal to that individual. If the individual is not married, does not have family, and has no property, then a will may be of little value when they pass away. However, if an individual is married, has minor children from a previous relationship, and a large amount of property, it is prudent to prepare a Last Will and Testament.
The Last Will and Testament should be made according to Thai law if the individual has property or large financial accounts in Thailand. If the deceased's personal or real estate is located in Thailand, the property will have to go through Thai probate for title to the property to be transferred.
For a Last Will and Testament to be valid in Thailand, the will must be dated and signed by the testator in the presence of at least two witnesses who certify that the testator signed the will. The witnesses cannot be the spouse or anyone who will receive a distribution. While the will is not required to be notarized or registered, it may be prudent to do so. The Last Will and Testament can be filed publicly or privately sealed with the local amphur.
Different jurisdictions also have different requirements in the drafting and signing of a will. If the property is in multiple jurisdictions, it is prudent to ensure that the will meets the minimum requirements of all the jurisdictions. The Last Will and Testament can be written in any language but will have to be translated into Thai when submitted in probate court in Thailand.
To ensure that the Last Will and Testament complies with the legal requirements in Thailand, the document should be reviewed by a Thai attorney who is experienced in handling such matters. It is too late to ensure compliance when the testator has passed away.
Facebook page
.
UK lifts non-essential travel ban for many countries starting July 10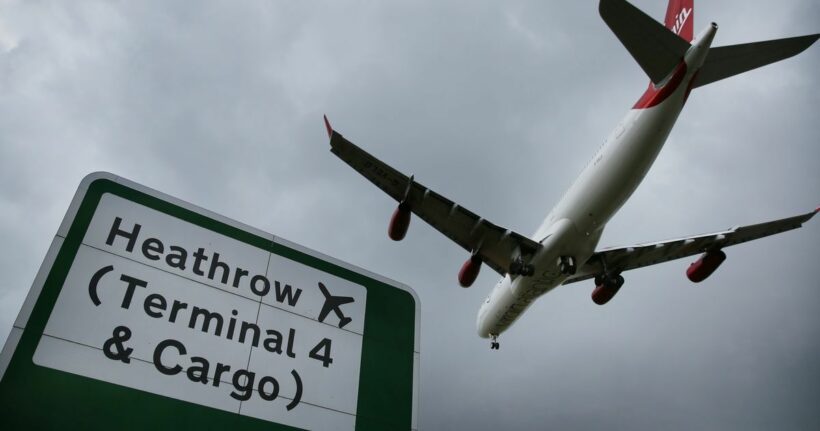 No bubbles, no air-bridges. The UK is ditching the 14 day quarantine plans for people arriving from 75 countries. The UK will shortly lift the ban on non-essential travel to just about all EU countries plus Turkey, Thailand, Australia and New Zealand, as well as territories Bermuda and Gibraltar. The new rules will apply from July 10.
Countries like China, US, Sweden and Portugal have been omitted from the list, meaning visitors from those countries will still have to quarantine for 14 days. The list will be updated each 2 weeks as more countries meet the UK's criteria for entry.
Scotland and Wales legislatures say they are yet to decide whether to ease travel the restrictions and have described the changes as "shambolic".
UK PM Boris Johnson and his government had introduced the 14 day quarantine for incoming visitors as a way to help control the new infections coming into the country but, whilst the rest of the UK was slowly re-opening, the quarantine laws heavily impacted the airlines and travel industry.
Now popular holiday locations like France, Greece and Spain are open again for reciprocal travel as the EU and Britain try and get their economies moving again.
Arrivals are exempt from 14 day quarantine if they arrive into England from…
Andorra, Antigua and Barbuda, Aruba, Australia, Austria, Bahamas, Barbados, Belgium, Bonaire, Sint Eustatius and Saba, Croatia, Curaçao, Cyprus, Czech Republic, Denmark, Dominica, Faroe Islands, Fiji, Finland, France, French Polynesia, Germany, Greece, Greenland, Grenada, Guadeloupe, Hong Kong, Hungary, Iceland, Italy, Jamaica, Japan, Liechtenstein, Lithuania, Luxembourg, Macau, Malta, Mauritius, Monaco, Netherlands, New Caledonia, New Zealand, Norway, Poland, Réunion, San Marino, Serbia, Seychelles, South Korea, Spain, St Barthélemy, St Kitts and Nevis, St Lucia, St Pierre and Miquelon, Switzerland, Taiwan, Trinidad and Tobago, Turkey, Vatican City, Vietnam.
14 other British Overseas Territories are also exempt from the quarantine rules now.
The British Airline Pilots Association says the move was an important first step and said it was working with authorities to make sure the return to operations would be safe for pilots, passengers and crew.
A spokesperson for the Association of British Travel Agents says there will be be a strong "demand for holidays and it was important people considered how this might affect their plans".
A High Court challenge by British Airways, easyJet and Ryanair against the government's 14 day quarantine is set to be withdrawn following the leaked announcement, according to the BBC.
The only problem, for some of the farther-flung countries and territories, is actually finding a flight to transport you to the UK should you wish to travel. Airlines around the world are waiting for border bans to be lifted so they can kick their fleets back onto scheduled flights.
Keep in contact with The Thaiger by following our
Facebook page
.
Thailand targeting specific Chinese provinces for "tourism bubble"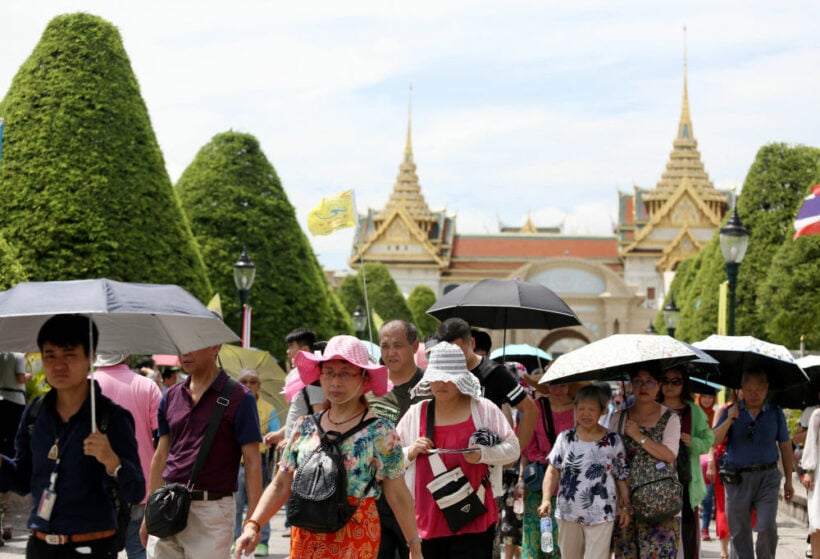 Thailand's minister of tourism and sports says his ministry will target specific provinces in China in a bid to attract tourists back to the resort island of Phuket as travel restrictions are gradually eased. Pipat Ratchakijprakarn says the ministry will not splash out money launching a tourist campaign all across China but rather target some of the many provinces that have brought Covid-19 under control.
He didn't specify which provinces, but said Phuket is being eyed to lead the planned "tourism bubbles" comprising Thailand and its selected partners. The primary target is selected Chinese cities and provinces.
"China is the first market with potential, because flying time to Thailand is less than six hours."
Other markets being discussed include South Korea, Japan, Australia, New Zealand and some south east Asian countries.
Before the pandemic, 1 in every 4 foreign visitors to Thailand was Chinese. There were almost 40 million foreign arrivals last year.
SOURCE: Bangkok Post
Keep in contact with The Thaiger by following our
Facebook page
.
Finalised "travel bubble" list to be submitted to CCSA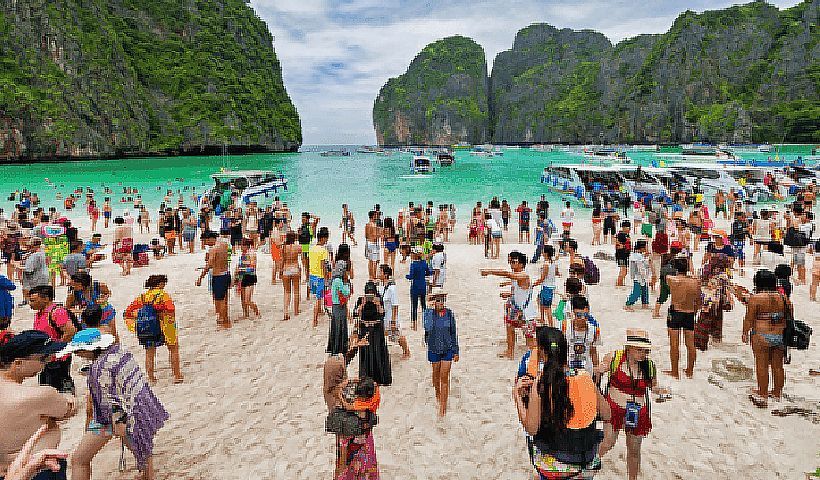 Thailand's tourism and sports minister says foreign tourists will be allowed back into the Kingdom in August under a 3 phase "travel bubble"strategy, which will include countries who are considered at a low-risk of the Covid-19 contagion and will be allowed to travel on specific routes or itineraries "booked through small agencies."
After discussions with the Tourism Authority of Thailand and private tourism operators, the minister met with Public Health Ministry officials to finalise the list of travel bubble countries, which will be proposed to the Center for COVID-19 Situation Administration within the next 2 weeks. He stressed that the countries "must be deemed at a low- risk for Covid-19 by the World Health Organization."
In the plan's first phase, tourist numbers will be limited, and the areas they can visit will be restricted to Chiang Mai, Koh Samui, Krabi, Phuket, Pattaya, and possibly Chiang Rai and Hat Yai. These limits will be relaxed in the second phase if it's deemed safe.
The third phase would see a lifting of all restrictions on tourist arrivals and the areas they could visit, the minister said, without specifying a time frame. This would essentially restore free travel for foreign tourists within Thailand.
"Before opening each area for tourists, we have to ensure they have enough public health capacity to serve the foreign arrivals. If the tourism situation and virus containment go smoothly, we expect to see around 6.7 million foreign visitors between August and December. "
SOURCE: Nation Thailand
Keep in contact with The Thaiger by following our
Facebook page
.