Interior ministry bans "crane claw" game machines as gambling tools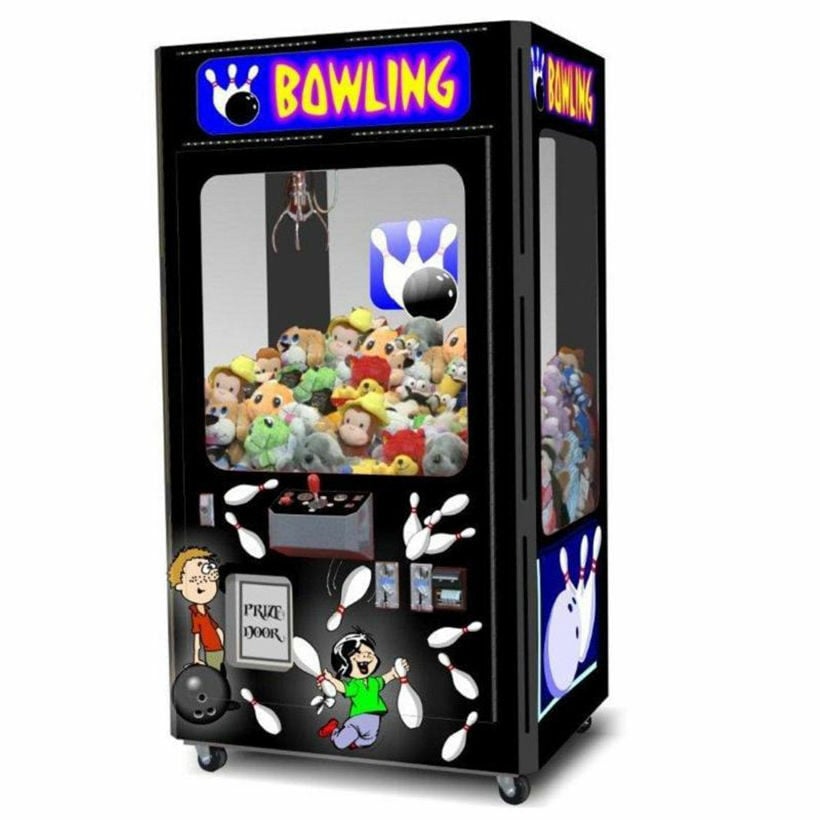 Gambling, other than betting on horse races or the government-sponsored lottery, has been prohibited in Thailand since the Gambling Act 1935. Now the government has banned the familiar "claw crane" machines found at many shopping malls and supermarkets, calling them "gambling tools." The order was signed by the acting permanent secretary of the interior on Wednesday. The order was issued to all provincial governors and is to be enforced nationwide.
The order specifies two types of game machines: claw crane machines, where customers use a claw to pick from among a pile of toys and dolls inside a display case, and dispenser and game machines, in which customers use a token to buy items inside a case or play games on a screen.
With the claw crane machines, customers insert a token, worth 10 baht each time, into the machine with no guarantee they will receive anything in return. This has been deemed a game of chance.
In the dispenser and game machines, the ministry determined that players always get something in return, whether it's an item or just the enjoyment of playing the game, and that these machines don't constitute gambling.
Officials will begin inspecting shopping malls, and operators of unlicensed machines will be given a warning or face arrest.
In January, youth activists urged the government to enact a ban on claw crane machines. A coordinator of the No Gambling Youth Club said the machines are found in many shopping locations throughout the country and young people have unrestricted access to them.
He said the Gambling Act categorises these machines as serving a betting purpose, a definition confirmed by Thailand's Supreme Court. But the machines operate freely in malls, department stores and supermarkets, and attract many youngsters.
He cited a survey conducted by the No Gambling Youth Club in 92 shopping malls in 10 provinces, including Bangkok, which found more than 1,300 machines in place at 75 malls.
SOURCE: Bangkok Post
Keep in contact with The Thaiger by following our
Facebook page
.
Immigration: Beware online swindlers claiming they can extend your visa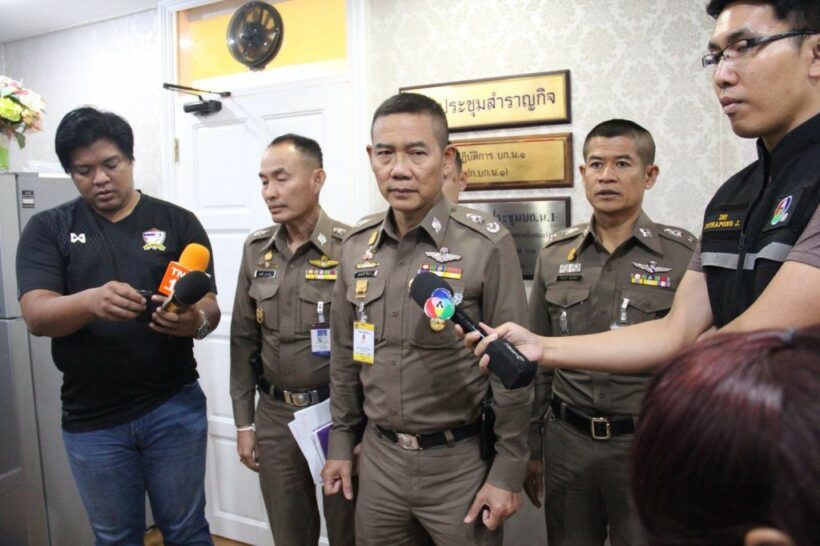 After a wave of complaints, the Immigration Bureau yesterday issued urgent advice to tourists and visitors about extending their visas amid the Covid-19 coronavirus crisis.
While some immigration offices have requested that expats to file their 90 day residence reports reports online to promote social distancing and avoid crowded conditions, officers say fraudsters have been going online on Facebook and other social media platforms telling gullible users there's no need to go to an immigration office for a visa extension, that it can all be done for you for a fee of 1200 baht.
This is false. You must go in person for a visa extension. But that's going to be long grind, and potentially unsafe. Here's a shot from the Chaeng Wattana Government Complex Immigration Centre in Bangkok.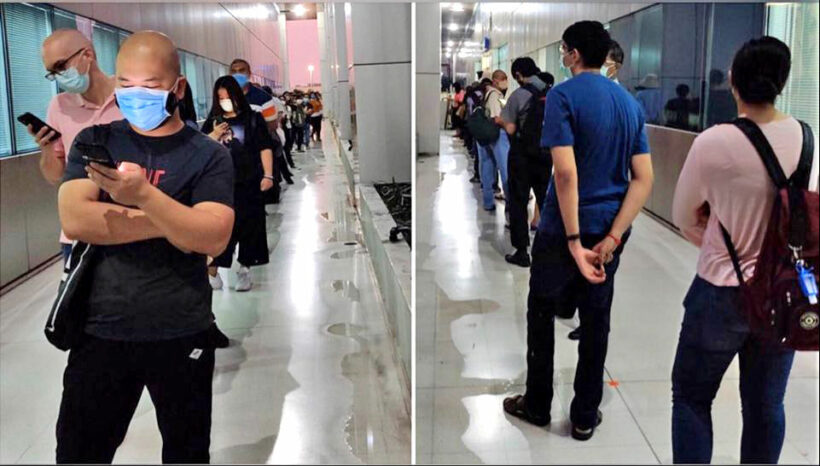 PHOTO: Khaosod English
In the current crisis, with sometimes confusing information being published daily about rules, flights and visas, immigration chief Sompong Chingduang and his spokesman Surapong Chaiyajan say that Immigration officers are going after such swindlers for preying on tourists, .
They ask for information about fraudsters to be relayed to them by calling 191, 1599 or 1178.
"Those stranded in Thailand who need a visa extension must go to an immigration office in person with the required documentation."
Meanwhile every stranded tourist or visitors with expiring visas are hoping like hell the government will announce a visa amnesty to avoid the stress, confusion and potential danger caused by packed Immigration centres around the country.
Facebook page
.
Lockdowns, closures mean cleaner air in European cities

Lockdowns, travel restrictions and factory closures due to the Covid-19 coronavirus pandemic are having some unexpected positive consequences. Satellite images show that cities around Europe, including Brussels, Paris, Madrid, Milan and Frankfurt, are showing a huge reduction in air pollution average levels of noxious nitrogen dioxide over compared with the same period last year.
New images, including heat maps, released by the European Space Agency and analysed by the nonprofit European Public Health Alliance, show the changing density of nitrogen dioxide, which can cause respiratory problems and cancer. (Weather events can influence air pollution, so the satellite pictures took a 20 day average and excluded readings where cloud cover reduced the quality of the data.)
In Madrid, average nitrogen dioxide levels decreased by 56% week-on-week after the Spanish government banned nonessential travel on March 14.
In abandoned Venice, dolphins were supposedly spotted in spotted in the city's legendary canals, though this turned out to be "fake news." The canal water, nonetheless, is clearer because of the huge decrease in boat traffic.
The EPHA says people living in polluted cities may be more at risk from the virus because prolonged exposure to bad air can weaken the immune system, making it harder to fight infection.
"That connection is very likely, but because the disease is new, it still has to be demonstrated."
China also recorded a drop in air pollution in its major cities during February, when the government imposed draconian lockdown measures to contain the epidemic.
But in some regions of Poland, pollution levels remained high during the period despite its lockdown, possibly due to the prevalence of coal based heating. EEA data show that air pollution causes around 400,000 premature deaths each year in Europe.
SOURCES: Thai PBS World |Reuters
Keep in contact with The Thaiger by following our
Facebook page
.
All public transport to Phuket, Pattani, Yala and Narathiwat suspended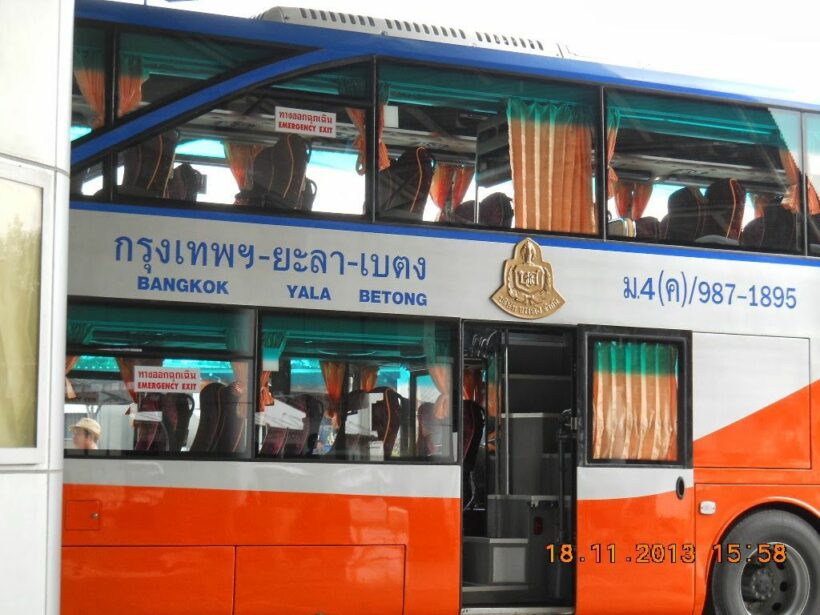 Thailand's Land Transport Department has suspended all public transport in an out of Phuket, Yala, Pattani and Narathiwat, due to the rapid spread of Covid-19. The four provinces are in the south of Thailand.
The department's director-general, Chirut Visarnchit, says that the suspension includes under-provincial and chartered services, but public transport to the other destinations is unaffected, but certain measures have been imposed, including temperature checks before boarding.
"Any passenger found to have a temperature above 37.5C will be prevented from boarding and passengers will be seated at least 1 metre from each other."
"Everyone on these buses, including the crew, will be required to wear face masks."
"Passengers will be asked to complete a form about their health. The forms will be sent to provincial land transport offices in each province."
Read moreHERE.
SOURCE: ThaipbsWorld
Keep in contact with The Thaiger by following our
Facebook page
.