In Focus: Pity the poor pangolin
PHUKET: The Phuket Gazette recently reported a gruesome find: a couple strangled and left to rot in a dense rubber plantation in Krabi. People were guided to the spot by the stench; the couple had been dead for about five days. This man and wife were pangolin hunters and the likely explanation for their demise – so far not confirmed – was that they had been murdered by others engaged in the same grisly business.
Whatever the facts of the case, here was yet more evidence that the trade in pangolins continues unabated. Let me explain. Pangolins, so called from the Malay word "pengguling", meaning something rolled up, are a threatened species worldwide, and Thailand is one of the last bastions of this extraordinary creature. All eight species are in danger.
Covered with large keratin scales – think pine cone or globe artichoke – the pangolin is the only mammal thus equipped. These tough overlapping scales armor a flexible body equipped with an elongated snout, a long prehensile tail, and large front claws that enable it to climb trees and dig into the ground. Up to thirty inches long and weighing a maximum of seven kilograms, it is primarily nocturnal. During the day, it hides in holes in trees or in burrows, a gentle and solitary creature which only meets up with other pangolins to mate. The female gives birth to one or two babies per year, which are cared for and carried around by the mother for several months.
The scaly anteater's name is accurately descriptive: its diet consists entirely of ants or termites which it licks out of holes or sweeps up with a thin, sticky tongue that is up to sixteen inches in length.
Having no teeth, its only defense is to roll up into a ball with its head under its tail and its scales projecting to form an armored shell. Puzzled, animal predators leave them alone. But, sadly, it is no defense against cunning humans, their only enemy.
Such a truly unique animal is threatened by habitat loss – most of the pristine forest in South Thailand is now given over to rubber and oil palm plantations – and more importantly, by poaching.
Of course, it makes absolutely no sense, in a country where cheap protein in the form of chicken or pork is so plentiful, to kill these peaceable and docile creatures. But apparently it is the most trafficked animal in the world, with at least 20,000 being killed every year. Here in Asia, there is a thriving market for them, especially in China where pangolin is considered a delicacy and can fetch 300 dollars a kilogram. Sometimes the poor creatures are injected with water to increase their weight.
Nothing is wasted; the scales are boiled off and either ground up or used as fashion accessories. And Asian quacks maintain that the flesh and blood has both aphrodisiacal and medicinal value, especially in the treatment of certain cancers. Utter rubbish, of course.
I have never seen one in the wild and would bet my bottom dollar that there are none climbing free in Phuket. I have, however, seen pictures of these hapless creatures in crates at the Chatuchak Weekend Market in Bangkok, waiting to end up in local restaurants or to be exported abroad. Though they are transported live, so that the vendor can have fresh meat, they are delicate creatures and rarely survive more than a few days.
This illegal trade, despite being banned worldwide in 2000, is still carried on, largely unchecked. In my view, it is only a matter of time before they are exterminated.
I sometimes muse that such wonderful creatures might be able to find a haven in Thai gardens or other green spaces. Certainly a pangolin or two would be most welcome in my garden; the only problem is that I'm not sure the location would provide enough ants, termites and larvae for its daily needs. Eight ounces of ants… A great asset though.
It's just an idle thought…
— Patrick Campbell
Keep in contact with The Thaiger by following our
Facebook page
.
Tax on salt content being considered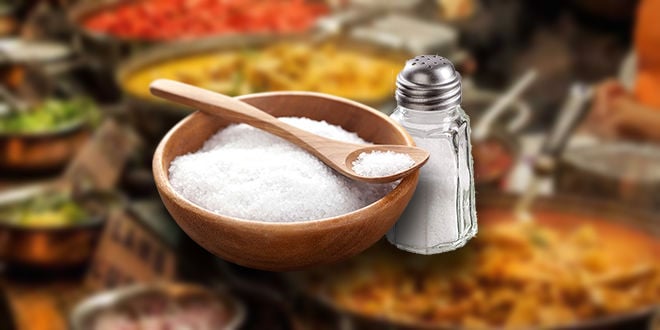 The Excise Department is considering imposing a tax on the salt content of food to encourage food producers to reduce the sodium content of snacks, instant noodles and seasoning cubes.
The director of the Office of Tax Planning said that the department is discussing a limit on the amount of sodium food can contain, in line with the standard set by the World Health Organization (WHO), which is 2,000 milligrams of salt per day.
In reality, Thai people consume an average of 1,000 milligrams per meal, making their daily intake well above WHO guidelines, according to the director.
He said any tax imposed would be at a level which would encourage food producers to reduce the sodium in their processed food without being punitive, adding that the proposal isn't intended to generate more tax revenue, but to help protect the health of consumers. Excessive sodium in the diet can lead to high blood pressure and kidney disease.
Fish sauce, soy sauce and salt would not be taxed.
SOURCE: thaipbsworld.com
Keep in contact with The Thaiger by following our
Facebook page
.
Water shortage warnings in 22 provinces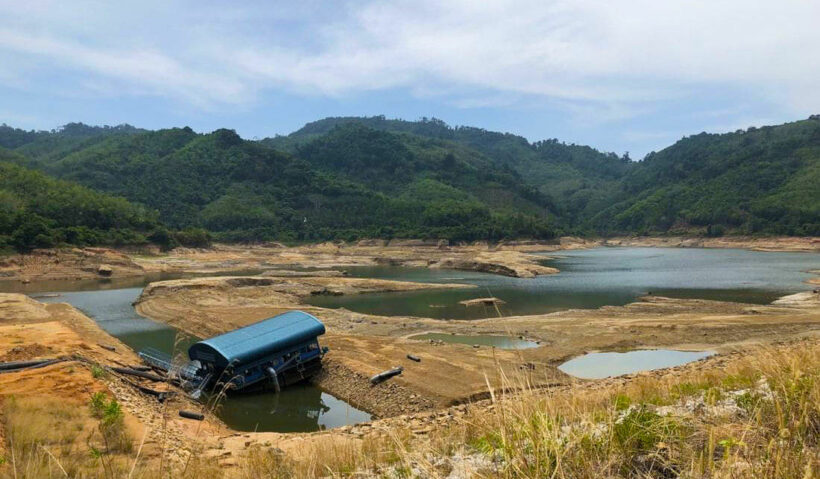 People living in 22 Thai provinces are being warned to prepare for shortages of drinking water during the upcoming dry season, due to start on November 1st.
The warning was issued by the National Water Resources Office, citing low levels in reservoirs, which are the main sources for tap water production waterworks in 22 provinces.
Areas at risk identified by the office are in northern, north-eastern, eastern and southern provinces.
Measures have been adopted by agencies charged with dealing with water shortages. including dredging water channels to allow greater volumes of water to flow into reservoirs, drilling underground wells, enlarging storage ponds and the purchase of water to supply to those in urgent need.
The Royal Irrigation Department has announced that people should use water sparingly.
There are currently about 6 billion cubic metres of usable water in reservoirs in the affected provinces, with 5 billion cubic metres reserved for consumption and ecological preservation, leaving only 1 billion cubic metres for use in agriculture.
This means farmers in the Chao Phraya river basin may not be able to grow a second crop of rice this year.
SOURCE: thaipbsworld.com
Keep in contact with The Thaiger by following our
Facebook page
.
Green Day heading back to BKK in 2020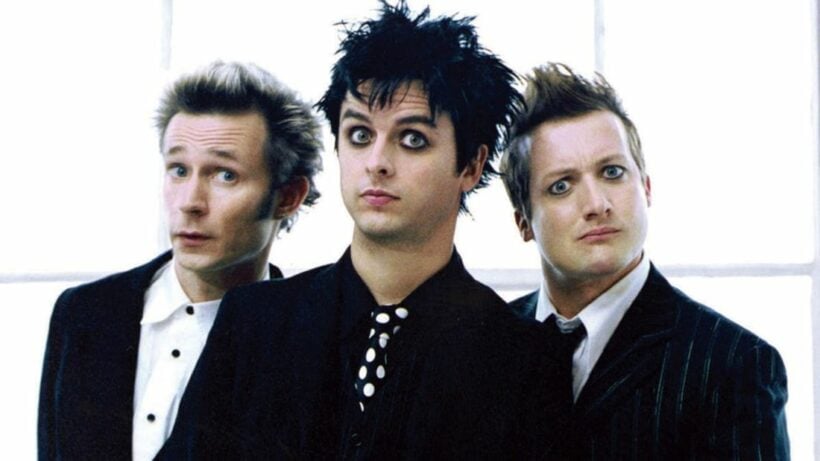 Green Day, five-time Grammy Award winners, are embarking on a global tour in 2020, including a stop-over in Bangkok during March. The rock 'n' roll Hall of Fame inductees will perform a series of concerts throughout Europe, UK, North America and Asia.
"Green Day Live in Bangkok" takes place on March 11, 2020 at Impact Arena, Muang Thong Thani. But it's not their first time. Green Day sold out concerts in their last Thai live gigs in 1996 and 2010.
Formed in 1986 in Berkeley, California, Green Day is one of the world's best-selling bands of all time, with more than 70 million records sold worldwide and 10 billion cumulative online streams of their music and performances. Their 1994 breakout album "Dookie" is widely credited with popularising and reviving mainstream interest in punk rock, catapulting a career-long run of No 1 hit singles.
In 2004, Green Day released the rock opera "American Idiot", selling more than 7 million copies in the US alone and taking home the Grammy Award for Best Rock Album. In 2010, a stage adaptation of "American Idiot" debuted on Broadway to critical and commercial acclaim. Entertainment Weekly called Green Day, "The most influential band of their generation," while Rolling Stone said, "Green Day have inspired more young bands to start than any act this side of KISS, and that doesn't seem to be changing."
Green Day Live in Bangkok 2020 is on March 11, 2020 at Impact Arena, Muang Thong Thani.
Ticket prices start at 2,000 baht and tickets go on sale on November 2 at all ThaiTicketMajor outlets via www.livenation.co.th or www.thaiticketmajor.com or call: 02 262 3838 for more information.
SOURCE: The Nation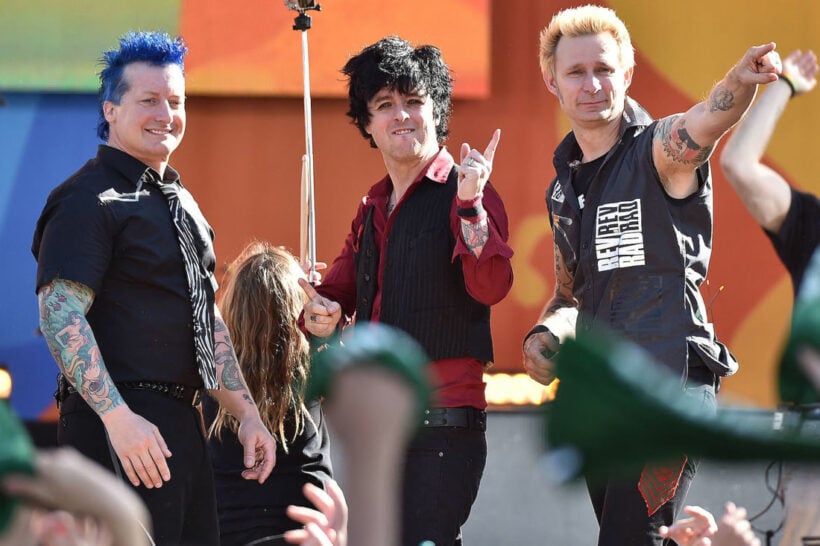 Keep in contact with The Thaiger by following our
Facebook page
.