Helping Koh Samui fight the garbage glut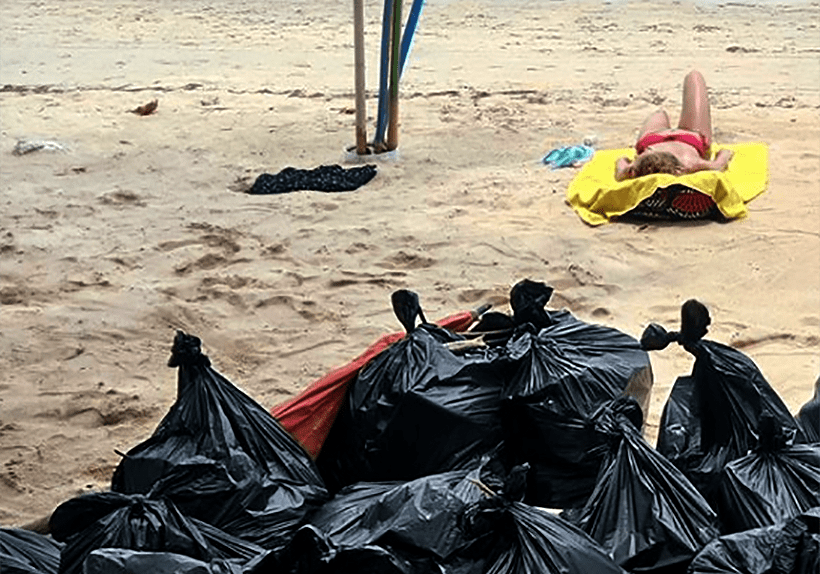 Photos and story by Laurie Maitenaz
An article by guest writer Laurie Maitenaz, a resident of Koh Samui, seeks to focus attention on the long-term garbage accumulation problems on the island. Most of his 11-point-plan to reduce garbage are things we can all action around the Kingdom. Let's make 2019 the year of garbage reduction – think globally but act locally and at home. Thanks Laurie.
On Samui the collected trash was designed for recycling and disposal at the municipal incinerator plant, but the incinerator has not been operational for some years and trash is simply being stockpiled at dumps on the island.
Mayor Ramnate says at present the island's 30 rai (4,8 hectares) landfill already holds mountains of garbage of over 200,000 tonnes, while 150-200 tonnes keep coming in daily for disposal. Being a trendy holiday destination (2.3 million tourists in 2017), Koh Samui is subject to high levels of self generated trash and also trash washed up on its shores from the Gulf of Thailand.
Few months ago, following international coverage, the government has promised prioritisation of garbage management to deal with waste build up on Koh Samui.
A process for removal of some 200,000 tonnes from Koh Samui for incineration in a Khoen Kaen power generation plant has been inacted.
While this should alleviate immediate problems, it is not a long term solution. Until then, inhabitants and tourists should also take actions to reduce their environmental footprint and help preserve this beautiful paradise island!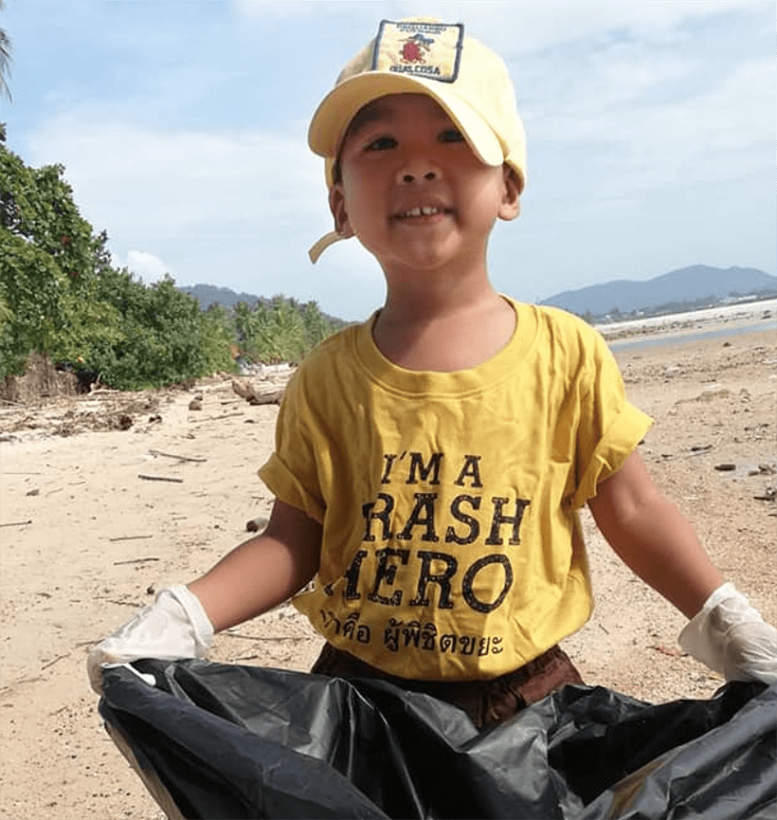 Wondering how you can take part ?
● Say NO to plastic disposables and carry reusable bags
● Purchase a stylish steel straw to drink all your fruit juices and cocktails
● Refill your water bottle as much as possible
● Buy local and help support the local economy
● Always take your rubbish with you from the beach or put them in a bin
● Have lunch or a cooking class at ​We Green​ eco-friendly farm & restaurant
● Prefer paddle to jet ski, and why not book a sunrise stand up paddle tour
● Support responsible wildlife foundations and animal sanctuaries such as ​Samui Elephant Sanctuary
● Dive with ​Samui Dive Tribe​ who are involved with numerous conservation projects around the island including reef construction and ecological monitoring
● Discover an alternative and eco-friendly market, ​Samui Green market​. Once a month.
● Volunteer for few hours with ​Trash Hero​ to help clean the beach. Every Sunday afternoon.
As recycling is not always an option, especially here in Koh Samui, try to reduce your waste as much as possible. Together, we can make a difference by taking positive actions!


Keep in contact with The Thaiger by following our
Facebook page
.
Never miss out on future posts by
following The Thaiger
.
Academics call on government to hurry up and help the tourism industry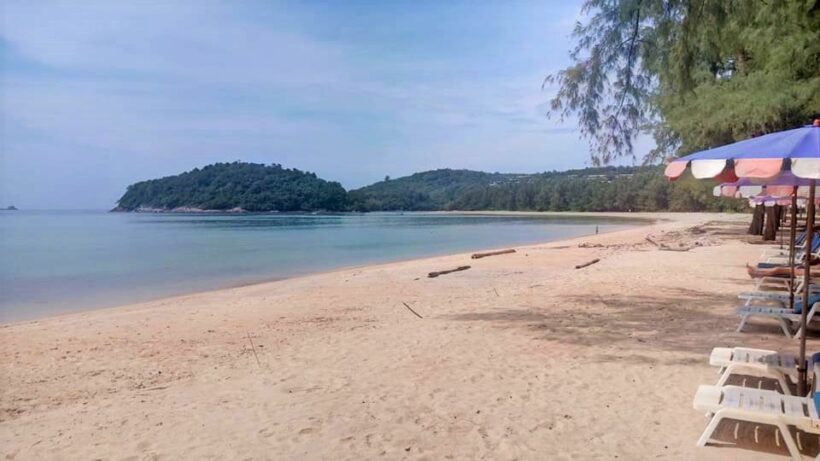 Leading Thai academics are calling on the government to get a move on and help the tourism industry before it's too late. Addressing a gathering arranged by the Foundation for Labour and Employment Promotion, Kiriya Kulkolkran from Thammasat University's Faculty of Economics, pointed to the 80% drop in international tourism as a result of the Covid-19 fallout. His estimate includes the first few months of the year when there was actually a functional tourism industry in Thailand.
According to a report in the Bangkok Post, Kiriya says just 4% of businesses in the tourism sector say they've made the same amount or more than they did before Covid-19. She adds that a survey shows employees in the industry are concerned about debt accumulation and "extremely worried about the future".
Bovorn Subsing, from Chulalongkorn University's Social Research Institute, has backed up the comments, saying tourism workers have seen their wages drop by 60%, while still facing the same, or higher, cost of living. The result is that most are now in debt.
Kiriya predicts the devastation could continue for over 3 years, affecting not just tourism operators but the entire supply chain, as well as new graduates and those seeking their first job. She says that until the sector recovers, the government needs to provide tailored help for businesses, singling out Phuket hotels, who are struggling to survive without foreign guests.
The islands of Phuket and Samui, plus the other 'tourist' islands around Thailand, are facing a particular problem as they're mostly geared for the international tourist market. Domestic tourism, rebooted last July when the local airlines were permitted to fly again, has mostly shunned the popular tourist islands.
One worker at a Phuket hotel, 52 year old Anchisa Sirinanthasak, addressed the forum in support of a possible co-payment scheme for hotel workers. It's understood most hotel operators are paying employees 62-75% of their normal salary, which works out at around 8,000-9,000 baht per person and is not enough to cover their costs.
Meanwhile, Manop Kaewphaka from Homenet Thailand, a non-profit that protects home-based workers, has called on the government to allow foreign tourists back into the Kingdom and to provide more support for informal workers, in the form of wage guarantees and co-payment.
SOURCE: Bangkok Post
Keep in contact with The Thaiger by following our
Facebook page
.
Never miss out on future posts by
following The Thaiger
.
Foreigners report alleged visa scam in Koh Samui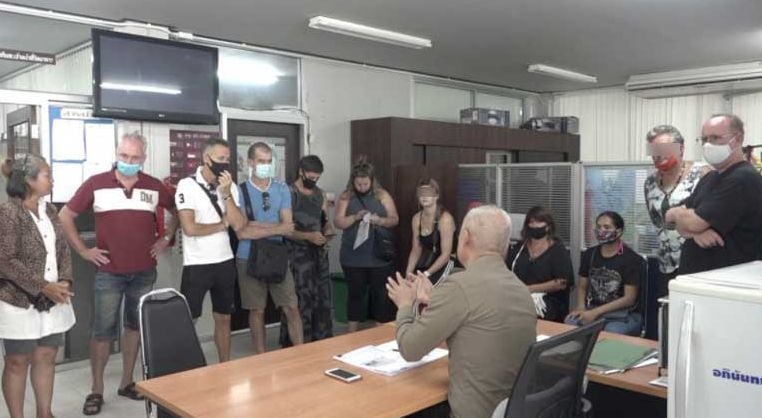 A Thai woman in Koh Samui allegedly ripped off at least 8 foreigners by offering visa extension services and taking off with the money. A group of foreigners reported the scam to officers at the Bo Phut police station, saying they placed deposits ranging from 10,000 baht to even 100,000 baht, but the services were never fulfilled.
A man posted a video on Facebook warning people about the alleged scam and saying he believes the woman stole around 10 million baht. A Thai TV news report shows a J&R Accounting business card for "Joy" which advertises accounting and work permit services.
"Be careful with your visa… There are a lot of people that just want your money and they don't give the service."
Apparently, some of the foreigners paid a deposit 6 months ago. They say Joy kept reassuring them that their applications processing. Now that visa amnesty is up, the foreigners worry about potential problems with immigration, Thai media reports.
Police told Thai media that this isn't the first time they've heard of Joy. They issued a summons for her in the past. If she does not respond to the second summons, the police may go to court and request a warrant for her arrest.
A little over a week ago, at the neighbouring island Koh Pha Ngan, a language school allegedly ripped off more than 100 foreigners, claiming they were able to issue them with a 1 year education visa.
SOURCE: Thai Visa
Keep in contact with The Thaiger by following our
Facebook page
.
Never miss out on future posts by
following The Thaiger
.
Phuket & Koh Samui face financial ruin in the short to medium term – VIDEO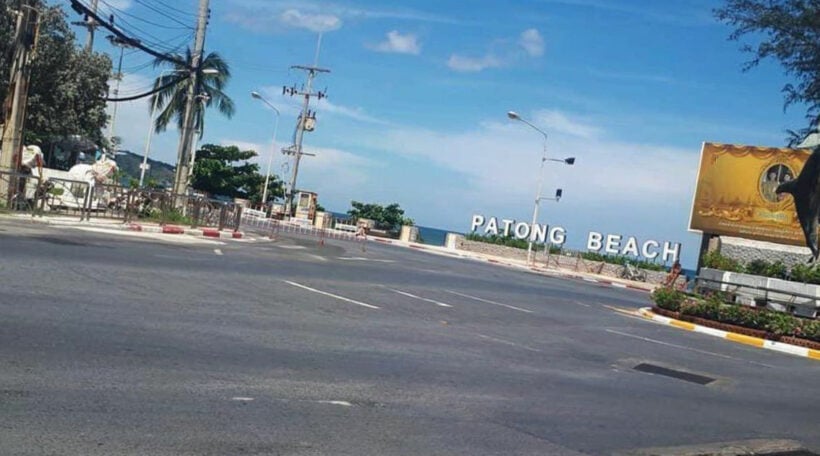 Phuket and Samui are both islands, fed mostly by arrivals at their international airports. Of course, both remain closed and the islands are trying to survive on a dribble of domestic tourists. And there's no sign of hope any time soon for the future. Bill Barnett is 'Mr Hotel & Hospitality' for Thailand and the region. What does he see as the short and long term solutions? Your comments are also welcome, below. You can also watch our stark report about how empty Phuket actually is HERE.
Bill is the MD and leading consultant forc9hotelworks.com
To get all the latest news and information about Thailand, subscribe our YouTube channel. Go on, right now 🙂 You can also LIKE our Facebook page facebook.com/thethaigernews to get even more information about Thailand.
Keep in contact with The Thaiger by following our
Facebook page
.
Never miss out on future posts by
following The Thaiger
.