Helping Koh Samui fight the garbage glut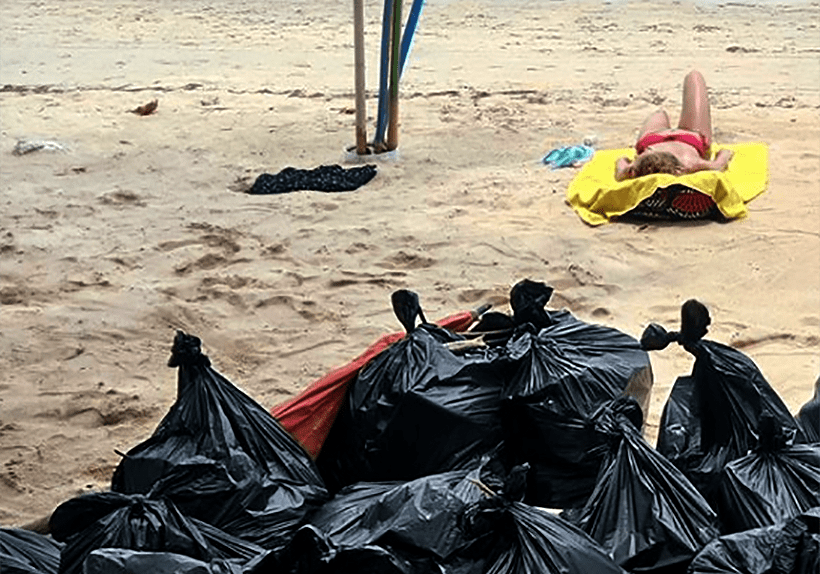 Photos and story by Laurie Maitenaz
An article by guest writer Laurie Maitenaz, a resident of Koh Samui, seeks to focus attention on the long-term garbage accumulation problems on the island. Most of his 11-point-plan to reduce garbage are things we can all action around the Kingdom. Let's make 2019 the year of garbage reduction – think globally but act locally and at home. Thanks Laurie.
On Samui the collected trash was designed for recycling and disposal at the municipal incinerator plant, but the incinerator has not been operational for some years and trash is simply being stockpiled at dumps on the island.
Mayor Ramnate says at present the island's 30 rai (4,8 hectares) landfill already holds mountains of garbage of over 200,000 tonnes, while 150-200 tonnes keep coming in daily for disposal. Being a trendy holiday destination (2.3 million tourists in 2017), Koh Samui is subject to high levels of self generated trash and also trash washed up on its shores from the Gulf of Thailand.
Few months ago, following international coverage, the government has promised prioritisation of garbage management to deal with waste build up on Koh Samui.
A process for removal of some 200,000 tonnes from Koh Samui for incineration in a Khoen Kaen power generation plant has been inacted.
While this should alleviate immediate problems, it is not a long term solution. Until then, inhabitants and tourists should also take actions to reduce their environmental footprint and help preserve this beautiful paradise island!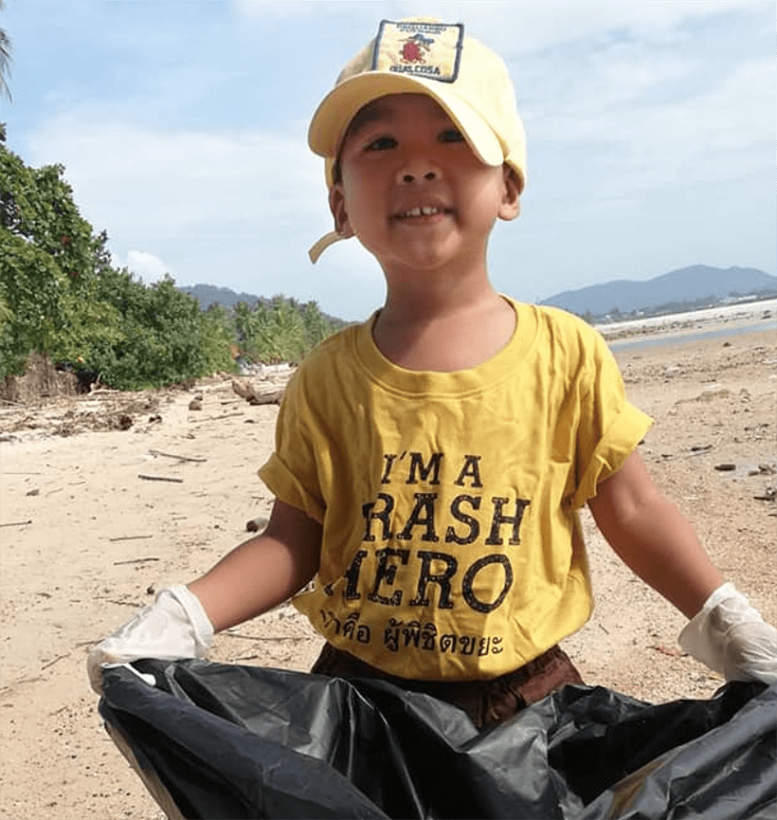 Wondering how you can take part ?
●  Say NO to plastic disposables and carry reusable bags
●  Purchase a stylish steel straw to drink all your fruit juices and cocktails
●  Refill your water bottle as much as possible
●  Buy local and help support the local economy
●  Always take your rubbish with you from the beach or put them in a bin
●  Have lunch or a cooking class at ​We Green​ eco-friendly farm & restaurant
●  Prefer paddle to jet ski, and why not book a sunrise stand up paddle tour
●  Support responsible wildlife foundations and animal sanctuaries such as ​Samui Elephant Sanctuary
●  Dive with ​Samui Dive Tribe​ who are involved with numerous conservation projects around the island including reef construction and ecological monitoring
●  Discover an alternative and eco-friendly market, ​Samui Green market​. Once a month.
●  Volunteer for few hours with ​Trash Hero​ to help clean the beach. Every Sunday afternoon.
As recycling is not always an option, especially here in Koh Samui, try to reduce your waste as much as possible. Together, we can make a difference by taking positive actions!




Read more headlines, reports & breaking news in Koh Samui. Or catch up on your Thailand news.
Government considers blanket alcohol bans on April 13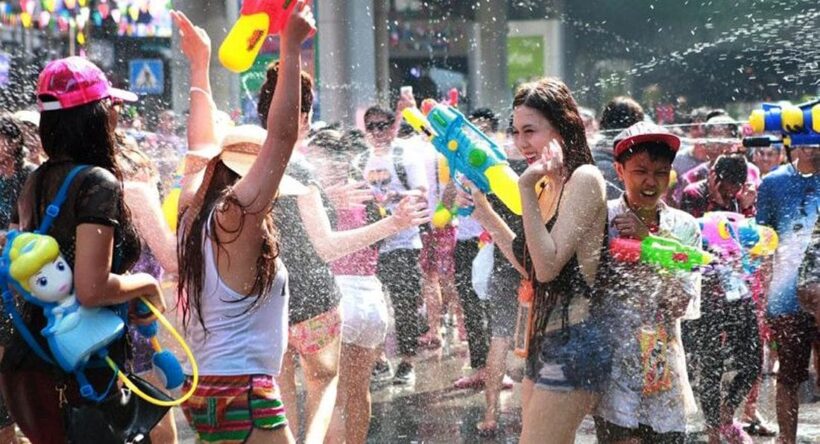 There's a 24 hour ban on alcohol on the weekend preceding AND the actual election weekend this month. And next month is Songkran with the Government mooting possible blanket bans on Songkran day, April 13.
This year the Government says they want an alcohol ban on the biggest annual holiday for Thais. It's also part of the week when there is a huge rise in road accidents and road-related deaths each year.
The Department of Disease Control is lobbying the government to suspend alcohol sales from April 13, the actual Thai new Year day, in an effort to reduce the annual road carnage.
The department's deputy director says the agency will formally submit the proposal to the cabinet next week.
The department cites the annual figures for Songkran, saying that most drink/drive cases take place April 13, the first day of the New Year festivities. The department is dismissing concerns the measure could damage the economy, which depends heavily on tourists and revellers, saying that saving lives is paramount.
"The economy doesn't rely on a single day," according to the department's deputy director.
Government agencies traditionally roll out their 'seven dangerous days campaign' each Songkran, setting up checkpoints along major roadways and arterials, cracking down on drink/driving and speeding and, generally, huffing and puffing about the need to curb the toll. But none of the campaigns in the past have done anything to stem the tide of a rising road toll each year.
Last year the government even speculated a total ban on allowing people to ride in the back of pick-ups during Songkran – a move that was quickly quashed by an outcry on social media.
There is already a raft of measures to precent the consumption of alcohol during Songkran, such as banning sales of alcohol at popular locations for water fights. These prohibitions have been widely ignored with little enforcement.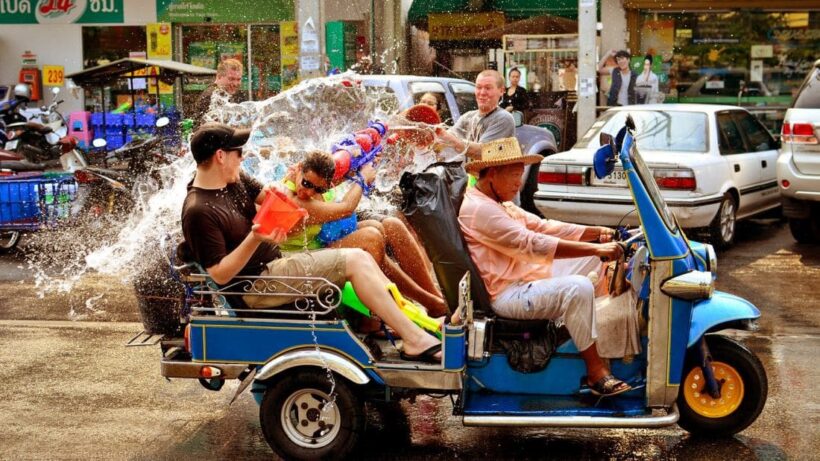 31 year old British man stuck in Koh Samui hospital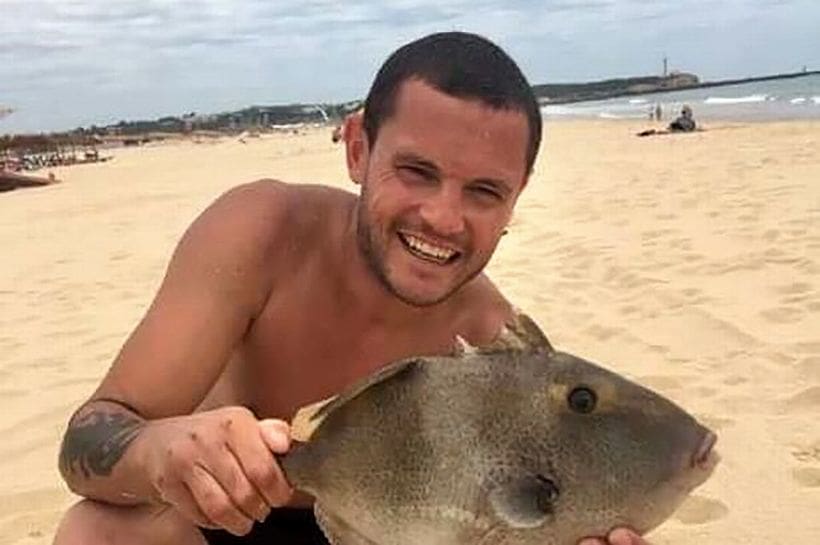 by Jane Tyler – Birmingham Mail PHOTOS: Facebook/Liam Workman
Liam Workman, who bought a one-way ticket to Thailand to "start a new life" last December is now critically ill in a Samui hospital with brain injuries following an alleged a hit-and-run motorcycle crash.
Now relatives of Liam are desperate to raise at least £3,000 (125,000 baht) for medical treatment and fly him back home to the UK Midlands.
He was found unconscious and with head injuries on the roadside on Koh Samui.
His family said the 31 year old desperately needs to be moved to a "more advanced" hospital – but his travel insurer would not cover all the costs as he did not have a licence to ride the motorcycle.
Mr Workman bought a one-way ticket to Thailand at the end of December to "start a new life", according to the story in the Birmingham Mail.
A cousin, Jade Scoular, says "He had travel insurance but they wouldn't pay out because he didn't have a licence to ride the moped (motorcycle) and didn't have a return flight booked, which invalidated the insurance," she said.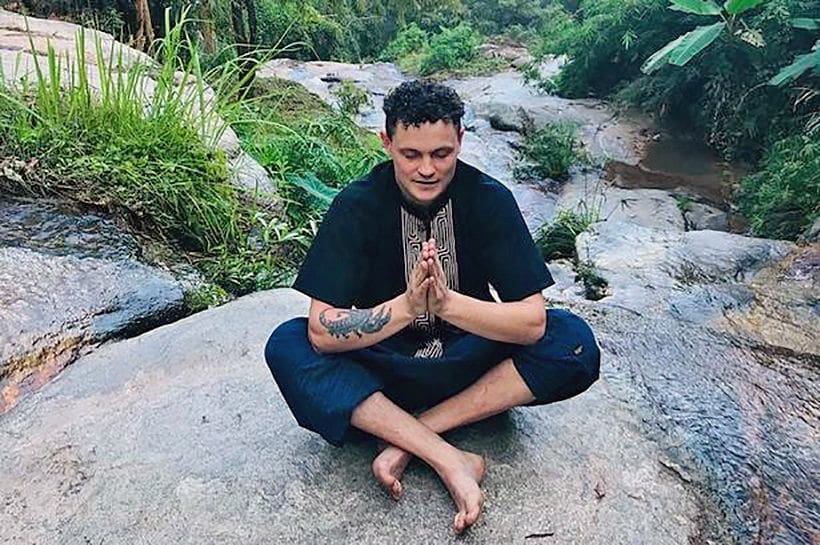 Mr Workman's Go Fund Me page HERE.
SOURCE: Birmingham Mail
For tips and warnings about riding motorbikes in Thailand read our Top 10 list HERE.
Kite protest as Samui airport's neighbors demand more compensation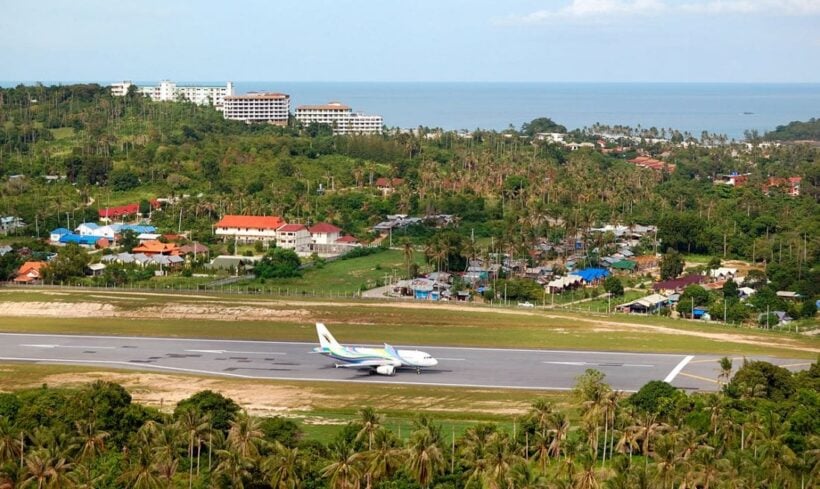 Ten neighbours living adjacent to privately owned Koh Samui airport, unhappy with compensation offers over the noise, have sent up a fleet of kites in protest to blockade the end of the runway.
Soldiers and police were called to Samui International Airport to sort out today's protest.
Many of the airport's neighbours have accepted the offer of 50 million baht apiece as compensation for putting up with the noise, rumbling of jets overhead and cracks in their walls, but some feel the persistent aggravation has a higher price.
When the kites went up near the end of the western runway around lunchtime today, the Samui Aeronautical Radio Centre called Borphut police for help. The police in turn phoned the Samui-based 45th Army Circle.
Troops arrived to find the kites still airborne and couldn't initially talk the protesters into bringing them down. The residents demanded to talk to airport management.
When police and soldiers offered to arrange and mediate a formal meeting at the police station on March 14, the kites finally fluttered to earth.
Samui Airport is privately owned and operated by Bangkok Airways. Most flights to and from the island are operated by Bangkok Airways.