Helping Koh Samui fight the garbage glut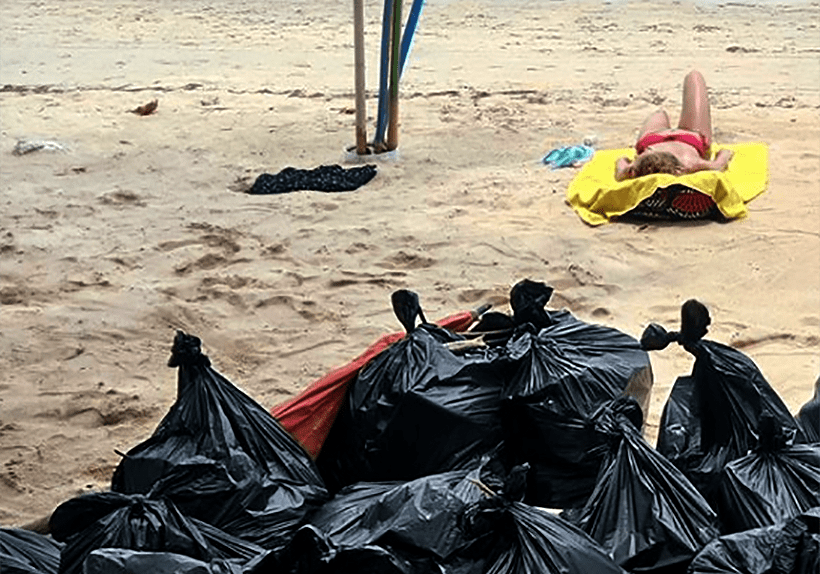 Photos and story by Laurie Maitenaz
An article by guest writer Laurie Maitenaz, a resident of Koh Samui, seeks to focus attention on the long-term garbage accumulation problems on the island. Most of his 11-point-plan to reduce garbage are things we can all action around the Kingdom. Let's make 2019 the year of garbage reduction – think globally but act locally and at home. Thanks Laurie.
On Samui the collected trash was designed for recycling and disposal at the municipal incinerator plant, but the incinerator has not been operational for some years and trash is simply being stockpiled at dumps on the island.
Mayor Ramnate says at present the island's 30 rai (4,8 hectares) landfill already holds mountains of garbage of over 200,000 tonnes, while 150-200 tonnes keep coming in daily for disposal. Being a trendy holiday destination (2.3 million tourists in 2017), Koh Samui is subject to high levels of self generated trash and also trash washed up on its shores from the Gulf of Thailand.
Few months ago, following international coverage, the government has promised prioritisation of garbage management to deal with waste build up on Koh Samui.
A process for removal of some 200,000 tonnes from Koh Samui for incineration in a Khoen Kaen power generation plant has been inacted.
While this should alleviate immediate problems, it is not a long term solution. Until then, inhabitants and tourists should also take actions to reduce their environmental footprint and help preserve this beautiful paradise island!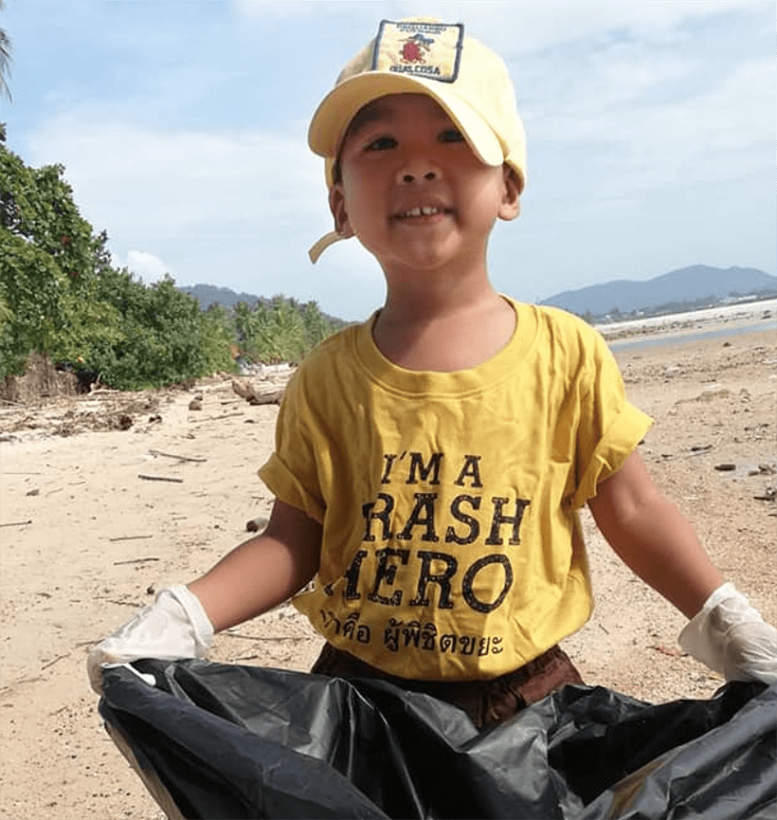 Wondering how you can take part ?
● Say NO to plastic disposables and carry reusable bags
● Purchase a stylish steel straw to drink all your fruit juices and cocktails
● Refill your water bottle as much as possible
● Buy local and help support the local economy
● Always take your rubbish with you from the beach or put them in a bin
● Have lunch or a cooking class at ​We Green​ eco-friendly farm & restaurant
● Prefer paddle to jet ski, and why not book a sunrise stand up paddle tour
● Support responsible wildlife foundations and animal sanctuaries such as ​Samui Elephant Sanctuary
● Dive with ​Samui Dive Tribe​ who are involved with numerous conservation projects around the island including reef construction and ecological monitoring
● Discover an alternative and eco-friendly market, ​Samui Green market​. Once a month.
● Volunteer for few hours with ​Trash Hero​ to help clean the beach. Every Sunday afternoon.
As recycling is not always an option, especially here in Koh Samui, try to reduce your waste as much as possible. Together, we can make a difference by taking positive actions!


Keep in contact with The Thaiger by following our
Facebook page
.
"Auf Wiedersehen" to overstaying German on Koh Samui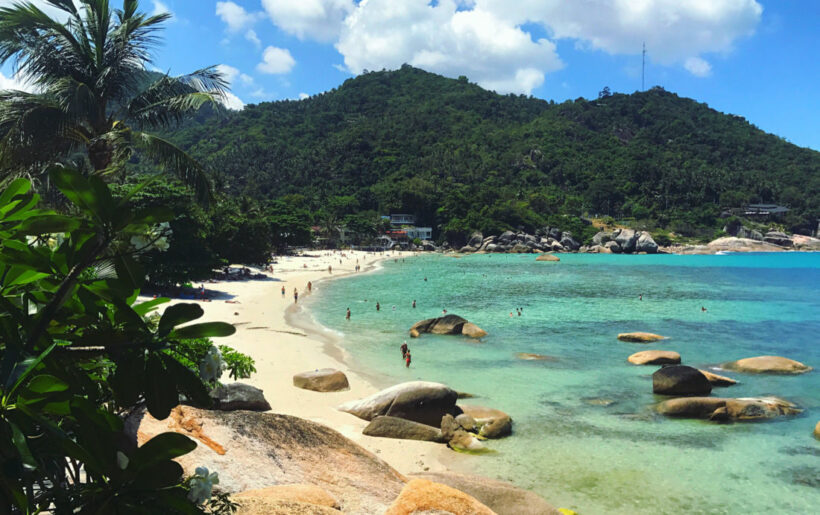 PHOTO: TripSavvy.com
A contingent of immigration and tourist police have arrested a 49 year old German who had overstayed his visa in the kingdom on Koh Samui for 14 days. He will likely be blacklisted from re-entering Thailand for a period following his overstay.
The man, identified only as Manfred L, was taken into custody near the Bo Phut market on the ring road that encircles the island.
Naew Na news agency, always the first with Immigration stories, says the arrest was in keeping with immigration policy and that the public could call 1178 to report violators. They published a picture of the arrested man with his face hidden by a graphic saying "bye".
We chose a pretty picture of Koh Samui instead.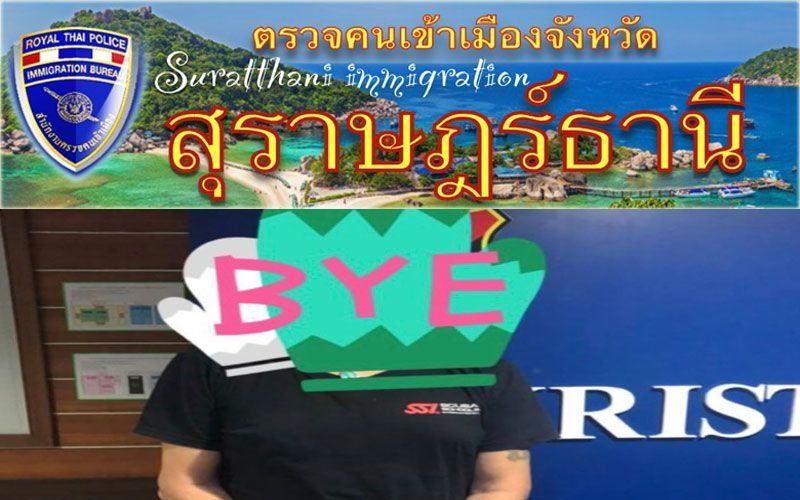 SOURCES: Naew Na News | Thai Visa
Keep in contact with The Thaiger by following our
Facebook page
.
Samui airport 'spy cam' taken offline after police raid home of British expat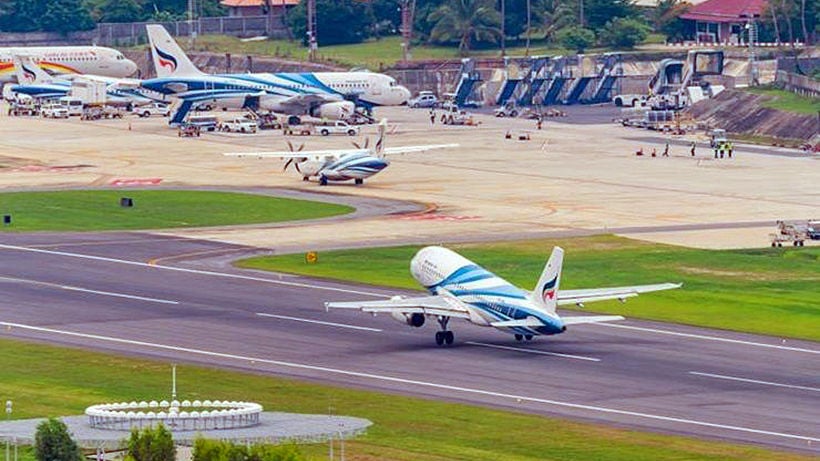 FILE PHOTO: panvimanresortkohphangan.com
Police, immigration and airport authorities have closed down a 'spy cam' that was providing real-time video of activities at Koh Samui's Airport.
Police headed to a house next to the Koh Samui Airport after complaints that a CCTV camera was recording take-offs and landings at the airport. The authorities deemed that the camera could pose a security risk.
The camera is one of many that give realtime views of locations on Samui for 44,600 followers on YouTube and Facebook. It is called "The Real Samui Webcam". The live cameras provide foreigners a snapshot of what is currently going on around the holiday island.
Authorities found a 72 year old British man whose passport and work permit were all in order. He works in the "detox" industry at a health company. He told police that the camera was located on his flat roof and had been put there by a friend. Channel 3 news reports the camera is now offline. The airport authority had claimed that the camera was a risk to security as the "airport is used by many important people".
But there are still plenty of live-streams of the Gulf island available. Looks like a nice day on Koh Samui!
SOURCE: ThaiVisa
Keep in contact with The Thaiger by following our
Facebook page
.
Russian man and his dog found dead on Koh Samui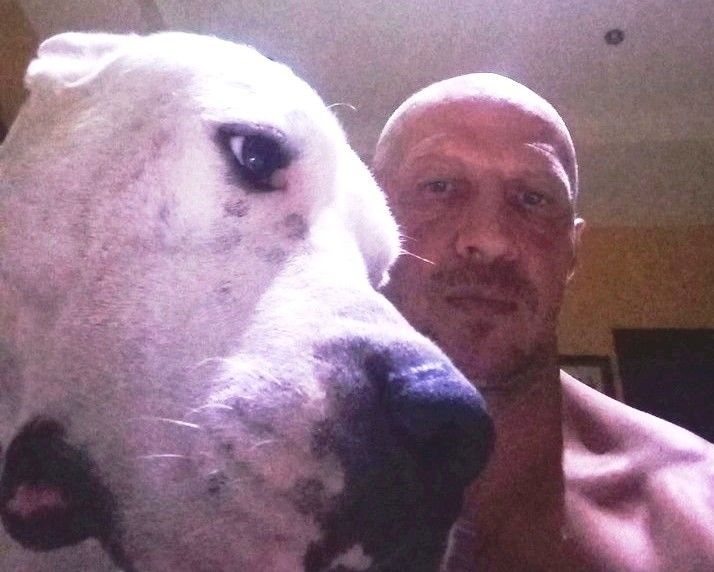 A 51 year old Russian man, identified as Vyacheslav Kolbunov, has been found dead at his home on Koh Samui.
A dead pit bull was also found in the room, with two other pit bulls discovered in an enclosure outside the home.
Koh Samui police and forensic officers discovered drug paraphernalia, along with a coffee cup and a glass containing brown liquid, which have been sent for testing. No signs of a struggle were found.
Mr Kolbunov's body was found on Friday night, after neighbours called police about a foul smell coming from the property. Police believe the man and his dog had been dead for several days.

Neighbours say the Russian had lived in the house for about 10 years and got along well with people. They say he loved animals and had three pit bulls and a cat.
Forensic experts will now carry out a postmortem examination, while Livestock officials will carry out checks on the pit bull. It's understood that Mr Kolbunov's gardener will also be brought in for questioning.
SOURCE: The Chiang Rai Times
Keep in contact with The Thaiger by following our
Facebook page
.