Gardening: Lest we forget the magic of orchids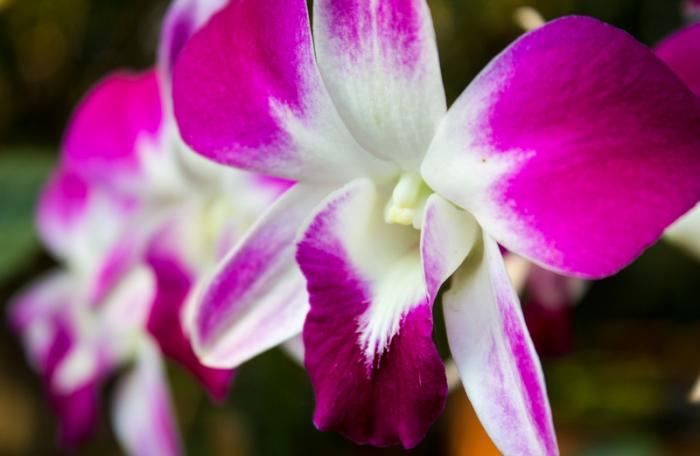 PHUKET: At my age, time seems to whizz by – about the only form of awareness that does. Recently it was the doleful anniversary of the Charlie Hebdo massacre in Paris. It seems only a couple of months ago, but memory plays strange tricks on the aging brain.
For instance, when I checked, I found my last piece about orchids was penned in these pages nearly five years ago. Asked, I would have estimated less than a year! Nonetheless, orchid lovers will rightly conclude that I have deliberately ignored not only one of the largest and oldest families of flowering plants (twice as many varieties as birds), but arguably the most exotic of all. The quintessence of tropicana. Phuket even has its own orchid farm in Chalong.
So why the disregard? Well, apart from the lapse of memory, I confess to possessing few orchids in my garden, and have generally had mixed success with them. Part of the problem is that different species have different needs. For example, temperate orchids are terrestrial and grow, like most self-respecting plants, in the ground; on the other hand, many tropical species need no soil, are epiphytic (air plants) and survive in the wild by clinging to trees, or even rocks.
Your local nurseryman's answer to this propensity is to display epiphytic orchids in small, perforated containers of wood or plastic, with a loose potting mix of coconut husk, sphagnum moss, plus broken brick, or charcoal, to allow perfect drainage. The roots must be allowed to breathe. Perversely, the plants will still require regular applications of liquid fertilizer – a substitute for the organic matter that they would naturally absorb from the rainwater that courses down trunks or rocks.
The other aspect of orchid cultivation that tyro gardeners often get wrong is to locate them in an unsuitable part of the garden. Phalaenopsis, or moth orchids, for instance, do best in full shade and must never be allowed to dry out, although they will not tolerate water at the growing tip. Avoid full sun.
Suitably cared for, they are gorgeous additions to any tropical garden and though the single main stem is fleshy and produces a mere two or three thick, leathery leaves annually, it sends out spikes – wiry flowering stems on which the large blooms seem to float like pantomime fairies, almost independent of support.
Moth orchids are, moreover, profuse bloomers: one long stem may carry up to twenty flowers. Widely hybridized, they are now available in white, pink or red. Amabilis, native to New Guinea, but commonly sold in Phuket's nurseries, has blooms that are white with interior red and yellow stripes.
For a sunny location, you might consider dendrobium. It is relatively easy to cultivate, but needs at least half a day's sun, preferably in the morning. A sympodial orchid, it develops pseudo-bulbs which may be a couple of meters long and characteristically hang down from the container. Mainly epiphytic like phalaenopsis, it has copious sprays of small and fragrant flowers. Widely hybridized, varieties are available in a stunning range of colors, including an eye-catching yellow (chrysotoxum). Long lasting, the blooms are a staple of the cut-flower industry.
If you have gardening or environmental concerns, contact Patrick at drpaccampbell@gmail.com. Many of his creative and academic publications can be found on his website: Green galoshes WordPress.
— Patrick Campbell
Keep in contact with The Thaiger by following our
Facebook page
.
Thai Cabinet approves same-sex marriage bill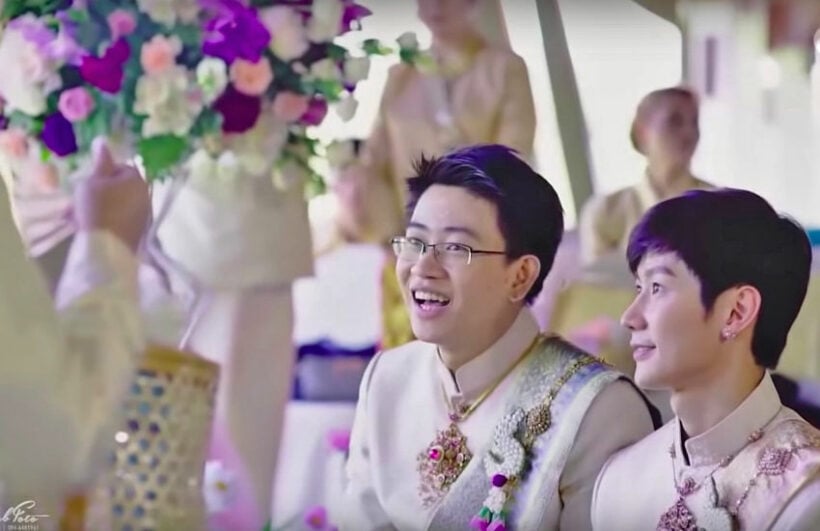 The Thai cabinet has today endorsed a bill allowing marriage registration of same-sex couples, as well as legal amendments to ensure same-sex couples have the same rights and privileges as opposite-sex couples. The bill and the amendment will now be put to a vote in the Thai parliament.
The government's deputy spokeswoman says the new Civil Partnership Bill and the amendment to the Civil and Commercial Code will "ensure fairness for people of all gender identification". The bill defines civil partners as couples born with the same sex. Marriage registration will be available to consenting same-sex couples who are at least 17 years old. One or both must be Thai.
"The Civil Partnership Bill is a milestone for Thai society in promoting equality among people of all genders… This strengthens the families of people with sexual diversity and is appropriate for the present social circumstances."
Minors who seek such marriage certification must have the consent of their parents, legal guardians or a court.
Spouses of civil partners will have the same legal rights as married husbands and wives, notably including with regard to personal and jointly-held property. Civil partners can adopt a child, or a partner can adopt an adoptive child of a spouse. When a partner dies, the survivor will have the same inheritance rights as conventional married couples under the Civil and Commercial Code. Sections of the code concerning married couples will also apply to civil partners.
The amended Civil and Commercial Code will prohibit a man or a woman from getting married if he or she already has a civil partner.
A man or a woman can face a divorce lawsuit if he or she treats someone else as a civil partner.
The Justice Ministry, which proposed the bill and the legal amendments, will monitor the effectiveness of the changes and plan other legal amendments to ensure compliance with those already enacted.
Keep in contact with The Thaiger by following our
Facebook page
.
Future of Bangkok's iconic Scala cinema building uncertain after closing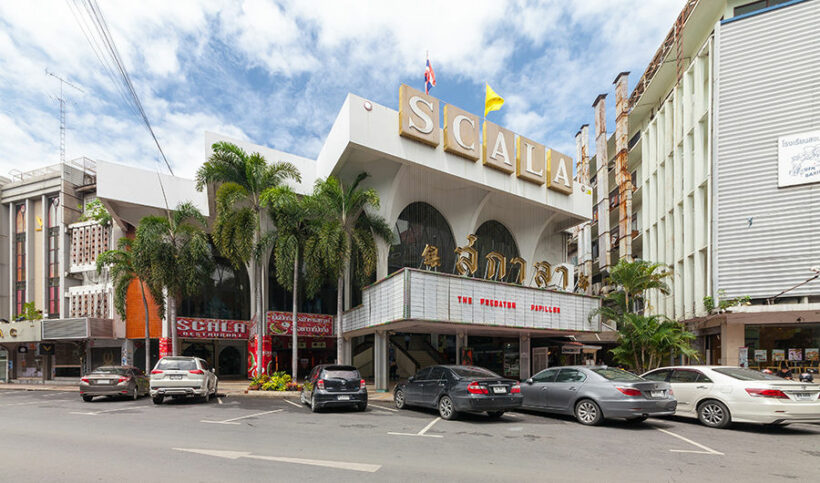 Cinema lovers and theatre employees are mourning the closure of Bangkok's legendary Scala cinema after 51 years in business. The theatre was the last one to remain independent in the capital, amid an expanding landscape of multiplex cinema chains. Khaosod English reports that many Scala lovers turned out to bid farewell to the theatre prior to its final screening on Sunday evening.
The Scala's lease ran out at the end of June and Chulalongkorn University, which owns the building, has not made any statement on what its future plans may be. For Phiboon Phorchaiyarach, who has worked as an usher at the theatre since 1981, the Scala felt like a second home.
"I feel sad. I've worked here since I was 21. I'm impressed every day I come to work, it's like my second home for me."
He recalls the Scala's popularity in the early days of his career, mourning the death of the independent movie theatre in favour of modern technology.
"The theatre was always crowded. People lined up all the way to the downstairs to get their tickets punched. Nowadays there are CDs and mobile phones where everyone can readily enjoy what they want to watch. Coming to theatre is not a special moment anymore."
The Scala belonged to the Apex chain of theatres, which also owned the Lido and Siam theatres. The Lido is now a multiplex and mini-mall, while the Siam theatre burnt to the ground in 2010 as political protests rocked Bangkok.
Nuphu Chayalat, a 63 year old concession stand worker, worked at the Lido for 18 years before moving to the Scala. She recalls watching her favourite films at the Scala, adding that one of them, James Cameron's Titanic, drew huge queues.
The Scala was named after Milan's renowned Teatro alla Scala and its first screening upon opening its doors on New Year's Eve in 1969 was The Undefeated. Over the weekend, those visiting for the last time, were treated to screenings of a number of classic movies, including 1966's Blow Up and CinemaParadiso, whose soundtrack composer, Ennio Morricone, passed away yesterday.
SOURCE: Khaosod English
Keep in contact with The Thaiger by following our
Facebook page
.
"Come and see" – Ministry invites diplomats to see coconut-picking monkeys in action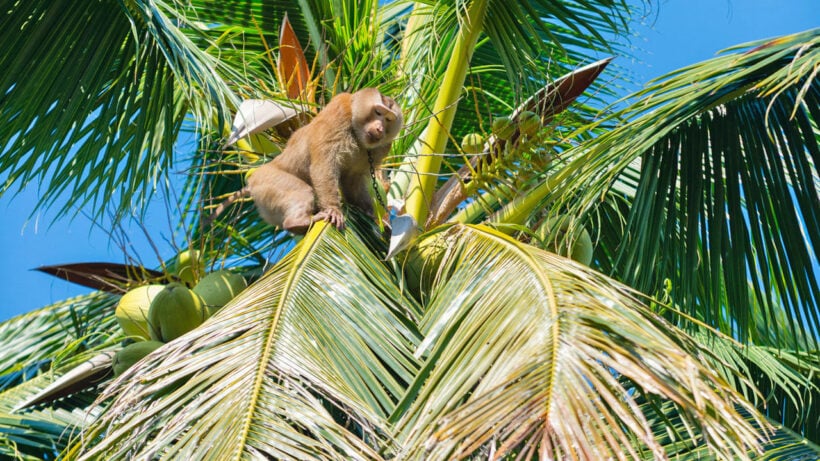 The monkeys, and the Thai government, are hitting back at accusations macaque monkeys are being exploited, even abused, and forced to pick coconuts for commercial farmers. Some larger western retailers say they're going to pull Thai coconut products off their shelves after being lobbied by animal rights activist that the coconuts were picked by abused and over-worked macaque monkeys.
The Thai Commerce Ministry, coconut farmers and the "monkey school" trainers are dismissing reports, and a dramatic video from PETA (People for the Ethical Treatment of Animal), that the coconut-picking monkeys are maltreated. So they're organising a tour for foreign diplomats and the media to see the monkeys at work and decide for themselves.
The permanent secretary for commerce, responding to the reports, says the monkey owners don't abuse or exploit the animals which have been "humanely trained" to pick coconuts. He has instructed attaches in foreign Thai embassies to provide an explanation to retailers in other countries who have expressed concerns and even instigated boycotts.
"The ministry is ready to invite foreign diplomats to visit coconut plantations and see how the monkeys pick coconuts so they will realise this is not animal cruelty."
The Bangkok Post reports that Pramual Pongthawaradej, a Demo­crat Party MP for Prachuap Khiri Khan province, the Chair of a House subcommittee tackling falling coconut prices, says they've approached owners of coconut milk plants to justify their practices to PETA. They've also asked the Department of Agriculture to provide details regarding the use of monkeys to pick coconuts.
A video from Touronthai shows an operating monkey-school posted 4 years ago…
But Somjai Saekow, an owner of a monkey school which trains macaques in Surat Thani, says… "the practice of capturing monkeys from the wild to pick coconuts ceased a long time ago".
"Currently, monkeys are bred and raised before being trained. They are not forced to pick 1,000 coconuts from trees everyday, and they don't work every day.
"Coconut-picking monkeys are mostly males and their abilities vary. The owner of the monkey receives 2 baht per a coconut picked."
"Foreigners may not understand our livelihood. Also, humans are not built to climb up a coconut tree to pick fruit. They will be at risk, compared to monkeys which have the natural ability to do so."
An owner of monkeys in Surat Thani, denied the claims of poor treatment or abuse of the coconut-picking monkeys.
"There is no cruelty. Actually, they are looked after well. They are fed well with rice, milk, and fruit three times a day. They are treated like family members."
PETA claims pigtailed macaques in Thailand were treated like "coconut-picking machines".
"Following PETA's investigation, more than 15,000 stores will no longer purchase these brands' products, with the majority also no longer buying any coconut products sourced from Thailand monkey labour."
PETA said it had found 8 farms around Thailand where monkeys had been forced to pick coconuts for commercial export.
"Male monkeys are able to pick up to 1,000 coconuts a day."
"Other coconut-growing regions, including Brazil, Colombia and Hawaii, harvest coconuts using humane methods such as tractor-mounted hydraulic elevators, willing human tree-climbers, rope or platform systems, or ladders, or they plant dwarf coconut trees."
"PETA went further by calling on "decent people never to support the use of monkey labour by shunning coconut products from Thailand".
SOURCE: Bangkok Post
Keep in contact with The Thaiger by following our
Facebook page
.