Thai Life
Gardening: Dealing with pesky pests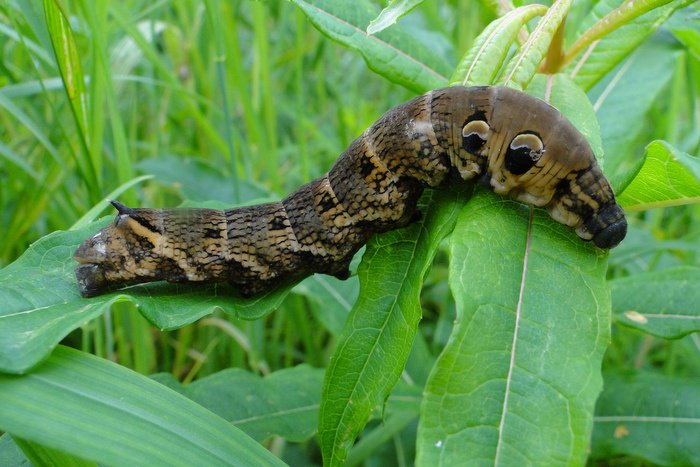 PHUKET: In the natural world, things lurch from hero to zero or rescuer to rogue in no time at all. Only last week, I was singing the praises of a crafty coucal, which had rid my tabernaemontanas of a plague of caterpillars. In fact, most birds are superstars, consuming aphids, grasshoppers and scale insects, as well as caterpillars.
But in a similar stripping operation, another bird, an egret, visited my garden for a very different purpose – to spear and gobble up all the fish – maybe a thousand – from my pond and all the adjacent terracotta pots.
True, it spared a few newly spawned guppies and swordtails, but all the mature fish vanished down its ample maw.
So my first preventative tip this week is to suggest that you protect your fish by putting nets over the surface of the water. You can construct a simple wooden frame that covers the pool, or in the case of round containers, use weighted string attached to the net's corners to hold it firmly in place. Fine meshed black or green netting from your local hardware shop will fit the bill admirably.
Of course most garden pests are easier to control. As I now know, to my cost, prevention is always better than a cure, so the first rule is to raise healthy plants.
As with humans, plants are far more resistant to attack when they are healthy, especially from fungi or bacteria. However, if you are unlucky enough to get a severe infestation of caterpillars, try to pick them off by hand. There will probably be tell-tale signs of black fecal pellets below the affected plant, but often the first sign is extensive defoliation.
Remember, most butterfly and moth larvae are not only voracious feeders, but they attack the undersides of leaves where they are less likely to be seen. Members of the apocynaceae family, including adeniums, oleanders and periwinkles, are particularly at risk.
In the case of slugs and snails, which all hide away during the day, trap them in overturned clay pots containing any kind of fermenting liquid. In the case of tiny insects such as thrips, spider mites and aphids, a powerful spray with water may help kill or at least dislodge the creatures. It may help to control powdery mildew.
If physical control is too time-consuming, consider fostering and encouraging biological aids. Birds, toads, skinks, lizards, small snakes and frogs all prey on insects. Regard them as allies in your garden.
Among the fraternity of insects, ladybirds (a disappearing species), mantids, lacewings, dragonflies and spiders all feed on pest insects.
At present, attempts are being made to save the nation's coconut palms by introducing a parasitic wasp that feeds on the larvae of the hispine beetle, an insect already responsible for the demise of millions of trees.
Predators can be controlled with a chemical solution, but remember to spray the underside of affected foliage.
Catch Patrick online at PhuketGazette.net Sunday morning next week, when he reveals more of his gardening expertise.
— Patrick Campbell