Fruit: Food of the gods – Phuket Gardening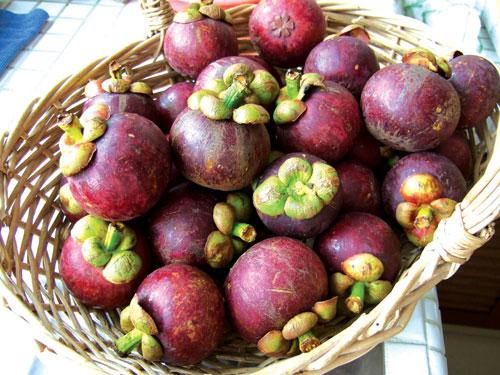 PHUKET: As any journalist worth his salt will tell you, it is always easier to amplify or pad out a piece than to abridge it. Unless you are very careful, condensing a piece can result in a lack of clarity, in stylistic obfuscation or worse, some painful wrenching of the sense. When, in response to a reader's question last week, I selected ten or so fruit trees he might usefully plant in his garden, I dealt only with half of them in my allotted space. Fortunately, I can finish the job this week. No harm done. No editing required.

We ended with some remarks about citrus trees, but the pomelo (or shaddock) got short shrift. A pity, because it is delicious. In appearance and taste, it's like a massive grapefruit, it is the largest member of the citrus family, has a thick rind, a tough inner membrane and consequently, is often sold already prepared and divided into sections. Refreshingly acidulated, it lacks the acerbic edge that characterizes the grapefruit. Its evergreen foliage is typically citrus-like, glossy and strong, but the tree itself is relatively modest in size – somewhere between five and eight meters tall and with a neat rounded crown. Pomelos are usually grafted, but can be grown from new seed.

If pomelos are a feature of most fresh markets, so too are rambutans, longans and mangosteens. Currently it is the season for the soft-spined, red rambutan (it means hairy in Malay) or nephelium. A heavy-cropping species, great mounds of the things appear at this time of year in the back of parked pick-ups or on market stalls. Another sound choice for your garden, the rambutan has neat ever- green foliage, white flowers, and a nice form which makes a splendid landscape tree. And best of all – a fruit with tasty, sweet, translucent pulp around a single stone.

The longan fruit is similar in size and shape and likewise sports a taste of the tropics – exotic sweet flesh, inside a bark-thin, smooth yellow shell. Like the rambutan it is a heavy cropper and grape-like bunches are sold in season. Conceivably it is a better garden choice, since it rarely exceeds six meters. It likes a free-draining, sandy soil.

Another seasonally cropping tree, the mangosteen,(botanical name garcinia) is less common in Phuket, but its larger fruit shares some characteristics with the longan and rambutan, namely a globular shape and sweet but tangy white flesh encased in a thick shell. In appearance it somewhat resembles a deep purple tomato. Personally, I would be concerned that the tree might outgrow a modest garden.

So too the avocado (persea). The specimen in my patch, a substantial evergreen presence, is already three storeys high, but has yet to produce those creamy, pear-shaped delicacies. But it clearly enjoys the island's climate and soil. Commercially valuable, it is surprising that this Mexican native, introduced quite late to Southeast Asia, is so rarely cultivated here. There are numerous cultivars, of which the purplish, egg-shaped Hass is considered the most tasty.

Last but not least the guava, another Mexican resident. I remember drinking the juice but never saw a fruit in the flesh until I came to Thailand. It is widely cultivated here, both as a dessert offering and for its slightly tart juice. The most common form, the apple guava, looks like a knobbly-skinned green apple (some varieties are red or yellow) and can be eaten as such. To my taste buds, the flesh has the faint aroma of pears. Hardier than most tropical fruit trees, the guava has smooth grey bark and a dense branching canopy. It may need pruning, but is unlikely to reach more than seven meters in height.

All these trees have three things in common. On the downside, they will all need water during the fruiting season. But they all bear delicious fruit and perhaps best of all, they can all be grown from new seed.

Tip of the week – Check your shrubs out

A reader is embarking on a major horticultural project for which he has two quotes of between 1.5 and 2 million baht. A substantial outlay.

My advice to him has been to experiment with several possible shrubs and small trees (the project is for 700 meters of tough, decorative hedge capable of being pruned) before committing cash. So we have agreed that the best formula is to plant rows of what we hope are the most appropriate evergreen plants at the actual site and see which ones do best in conditions which will match those for the major enterprise.

So there will be three rows; one each of duranta repens (pigeon berry), syzygium or neugenia known here as cristina (a member of the myrtle family) and ehretia, known in Thai as "sai".

After three months, we should have a better idea of which species will make the grade.

If you have a question, or a garden that you would like featured, you can email Patrick Campbell here.

Keep checking our online Phuket Lifestyle pages, follow us on Twitter @phuketgazette or join our Facebook fan page for regular gardening features and tips.


— Patrick Campbell
Keep in contact with The Thaiger by following our
Facebook page
.
Never miss out on future posts by
following The Thaiger
.
Darth Vader actor David Prowse dies – May the force be with him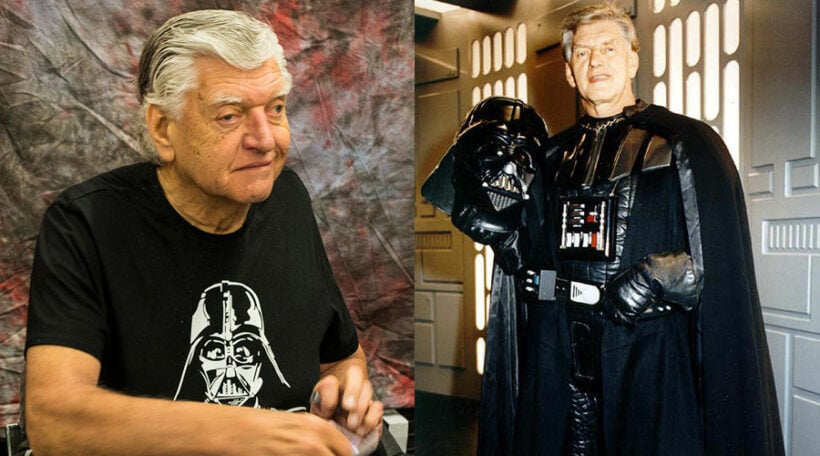 "…his swish with the black cape and his screen presence in the foreboding, shiny black high-tech exoskeleton won him a legion of fans."
Darth Vader has died… May the force be with him. The man who played the bad guy in the first Star Wars trilogy, British actor David Prowse, died at the age of 85 after a short illness.
American actor Mark Hamill, who played Darth Vader's son, Luke Skywalker, alongside with David and the initial cast of the epic saga, sent his condolences in a tweet.
"So sad to hear David Prowse has passed. He was a kind man & much more than Darth Vader."
"Actor-Husband-Father-Member of the Order of the British Empire-3 time British Weightlifting Champion & Safety Icon the Green Cross Code Man. He loved his fans as much as they loved him. #RIP"
Star Wars co-star, and fellow Brit, Anthony Daniels, who played the gold-plated and effusive C3PO in all but one of the 12 Star Wars instalments, paid tribute to Prowse's contribution to the saga.
"Dave's iconic figure dominated the finished film in '77 and has done so ever since."
David wore the ominous black suit and helmet to play the Star Wars villain Darth Vader although it was the American actor James Earl Jones who provided the character's voice in post-production. George Lucas felt that David's West Country English accent was "unsuitable for the part". The decision to replace David's voice caused a long-term rift between actor and director that eventually saw David cut out of official Star Wars publicity events. But his swish with the black cape and his screen presence in the foreboding shiny black high-tech exoskeleton won him a legion of fans.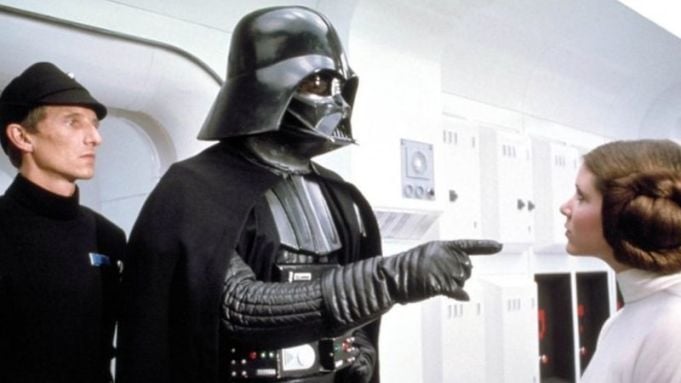 David's career as an actor spanned 50 years, but it was his role as the Sith Lord in Star Wars that brought him international fame and attention.
But it was his role as the "Green Cross Code Man" from a British road safety campaign that Prowse said he was most proud of. David was awarded an MBE, Member of the Most Excellent Order of the British Empire, in 2000 for that role.
David Prowse was born into a working class family and grew up in a council estate in Southmead, in southwestern England. He gained a scholarship to attend Bristol Grammar School. He had a passion for bodybuilding and was crowned British Weightlifting Champion several times in the 1960s. He became lifelong friends with actors Arnold Schwarzenegger in his weightlifting years.
His towering figure helped land him roles as monsters and villains in TV shows and films. He played the monster in "The Horror of Frankenstein" in 1970 and a bearded torturer in "Carry on Henry" in 1971. That same year he made an appearance as a bodyguard in Stanley Kubrick's dystopian film "A Clockwork Orange" in 1971. He went on to play Darth Vader in all three of the original "Star Wars" films, in 1977, 1980 and 1983.
With the success of Star Wars, Prowse became a regular on the fan circuit and attended conventions around the world for almost 40 years, but he was rumoured to have later fallen out with director Lucas and was banned from official events in 2010.
He published an autobiography, "Straight from the Force's Mouth," in 2011.
SOURCES: Reuters | CNN | BBC
Keep in contact with The Thaiger by following our
Facebook page
.
Never miss out on future posts by
following The Thaiger
.
Ron Howard to direct cave rescue feature film 'Thirteen Lives' in Australia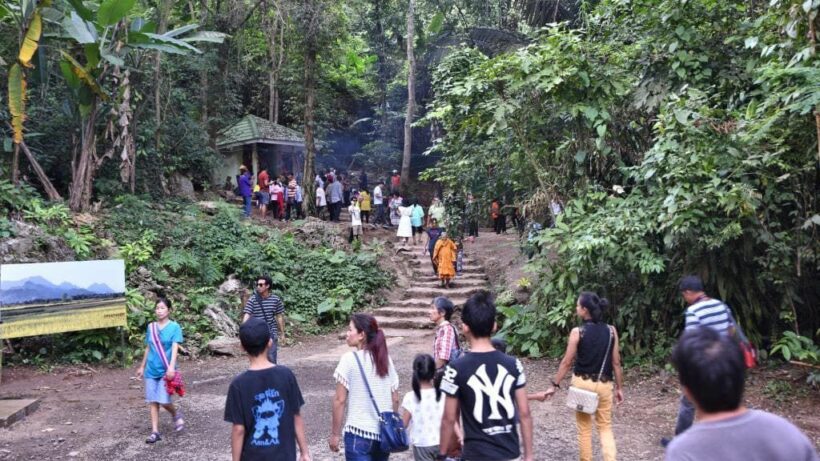 The Australian Government is putting up A$13 million to Imagine Entertainment and film giant MGM to shoot a live-action feature film called Thirteen Lives, based on the Chiang Rai Tham Luang cave rescue story. The film will be shot in Queensland, Australia in the hinterland areas behind the Gold Coast.
The film will be directed by Ron Howard (A Beautiful Mind, Apollo 13, The Da Vince Code, Cocoon, Solo: A Star Wars Story, Splash, Frost/Nixon), and start filming in March 2021. The state's Gold Coast hinterland will double for Thailand with a similar hot, humid climate.
The Australian Minister for Communications, Cyber Safety and the Arts, Paul Fletcher MP, says the production should inject more than A$96 million into the Australian economy, "directly creating around 435 jobs for cast and crew".
"Thirteen Lives will tell the remarkable story of the effort by many volunteers, including Australians, to undertake an incredibly complex rescue. And I am proud to say that this story will be told here in Australia."
"I understand this project will also undertake a significant amount of cutting-edge visual effects work here, a great opportunity for our local post, digital and visual effects companies."
Thirteen Lives follows the true story of the 2018 Tham Laung cave rescue of the Mu Pa (Wild Boar) football team, trapped in a cave by heavy rain and flooding in Chiang Rai, far north Thailand. After the team was stuck for days with no supplies and falling oxygen levels, a group of diving and rescue experts from all over the world were called up to work together with their Thai counterparts to save the 13 young men. Among those experts were a group of divers from the United Kingdom and Australia.
The first major feature film about the rescue operation was The Cave, released in October 2019. The film was quite critical of the Thai red-tape which hampered much of the early rescue efforts.
Ron Howard has worked with plenty of Australians in the past.
"From Thirteen Lives to the animated projected I am directing with Animal Logic in Australia, I am excited about the opportunity to film and work in Australia and dramatically expand on that list of collaborators whose sensibilities and work ethic I have long admired and respected."
Imagine Entertainment and MGM's Thirteen Lives will be distributed by Universal Pictures International.
Watch a message from director Ron Howard HERE.
Keep in contact with The Thaiger by following our
Facebook page
.
Never miss out on future posts by
following The Thaiger
.
Covid tourism standstill gives Thailand's southern sea gypsies a break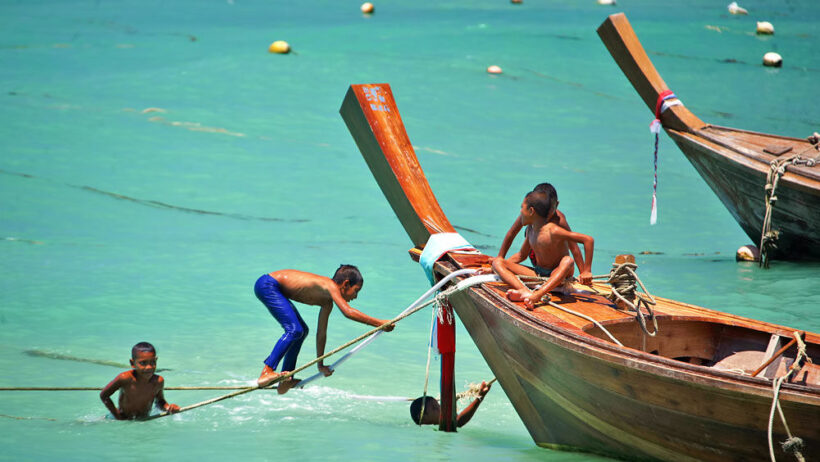 Phuket's sea gypsy communities are getting a much needed break after the Covid tourism standstill have their traditions a break from the tourism onslaught. 42 year old Sanan Changham says now there is an abundance of fish and shellfish to eat. Tourist boats have been docked at the quay, making fishing easier for the Chao Lay, or "people of the sea."
"We don't dive as deep as before, so it's less dangerous."
More than 9 million visitors came to Phuket in 2019, impacting the sea gypsies and their way of life, mostly located at the southern end of the island. The booming tourism brought a decline in fish stocks, decreasing fishing grounds and loud construction of hotels. And the traffic. Such hotels signal an even bigger threat to the 1,200 Chao Lay in Rawai, as property developers have tried to evict them from their ancestral strip of land that faces the sea.
Ngim Damrongkaset, a Rawai community representative, says he hopes the area where developers have taken a stake is abandoned.
"They want to drive us out of our homes, but also to deny us access to the sea."
For the Chao Lay people, the fight to keep their land has been unequal as most are illiterate and were unaware of the fact that they could register their land, but the government is trying to help them. One way for authorities to buy the land and entrust it to them.
Narumon Arunotai, an anthropologist at Bangkok's Chulalongkorn University, says the government must seize the opportunity provided by the pandemic to rethink their vision on Chao Lay.
"Covid is an opportunity to change mentalities. Mass tourism in Phuket has been a catastrophe for the sea gypsies."
The land in Rawai was originally claimed by Indonesian ancestors of Sanan, before the island became flooded with international travellers. But since tourism has become more profitable, authorities have cracked down on the sea gypsies unless they are sailing in protected marine reserves.
"Before, we risked being arrested by a patrol or having our boats confiscated."
For the animist Chao Lay the beach is a vital space where they keep their colourful wooden boats and where they pray and give thanks to their ancestors. But not only their unique cultural heritage has helped them navigate the waters.
The Chao Lay people are experts at detecting any abnormalities in the water, as such they were able to escape before the 2004 Boxing Day Tsunami hit, while saving loads of tourists. Furthermore, Children of the Moken have 50% better visual acuity in the water than their European counterparts, according to a 2003 study.
SOURCE: Thai PBS World
Keep in contact with The Thaiger by following our
Facebook page
.
Never miss out on future posts by
following The Thaiger
.