Footloose: The hidden wonders of Koh Lipe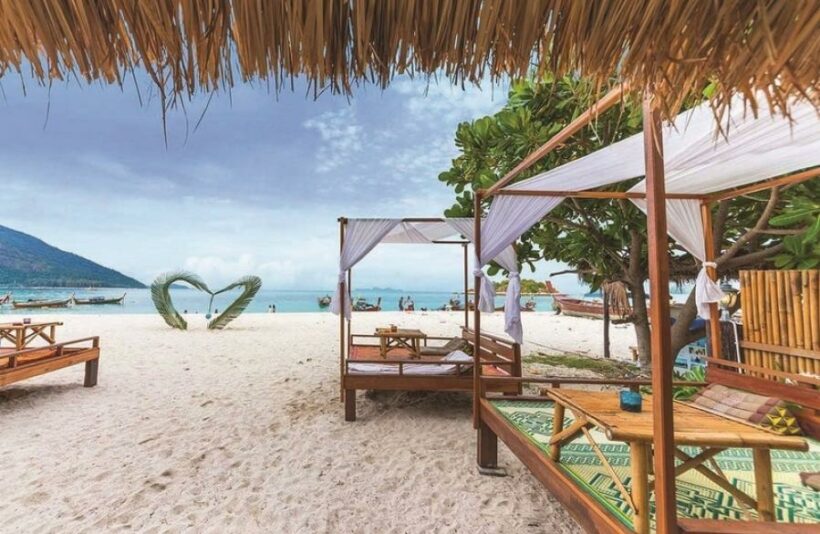 PHANG NGA: Koh Lipe is situated in the Andaman Sea, about 85 kilometers off the coast of Satun Province. The tiny island is part of the Adang-Rawi archipelago. In recent years Koh Lipe has grown to become a popular destination among backpackers and travellers looking for the raw and authentic island experience.
Unlike some of the more familiar islands in Phang Nga Bay, Koh Lipe is quite far from Phuket, which adds to its appeal since it is off the beaten trail and still untouched by mass tourism. The downside being that it's a bit of a trek to get there in the first place.
The easiest and most frequently picked travel itinerary to Koh Lipe would be to book a flight to Hat Yai Airport. There are frequent flights from Bangkok to Hat Yai every day. However, from Phuket there is only one airline serving the route, which makes the flight a bit pricey. The alternative would be to catch a bus or a van from Phuket.
Once in Hat Yai, visitors can catch a bus or van to Pak Bara, a port in Satun. Speedboats leave Pak Bara on a regular basis for Koh Tarutao and Lipe. The journey can take up to an hour and a half but it is a splendid trip across one of the most pristine environments in the Andaman region. Lucky visitors may be able to catch a glimpse of migrating whales or dolphins between Tarutao and Adang-Rawi.
Koh Lipe is one of the few islands within the archipelago of Adang-Rawi and Tarutao, which is not entirely part of the marine national park. Hence the island has a range of accommodations on offer, from huts and beach bungalows to hotel rooms. The beaches are stunning and the tiny town is vibrant with plenty of shops, restaurants and dessert cafes. ATM machines are a bit harder to come by so it is worth taking a bit of spare cash with you.
At night visitors can find cool bars and hangout spots at almost all the beaches on the island.
One of the most popular activities on Koh Lipe is snorkeling and scuba diving, and for good reason. The waters around Koh Lipe boast some of the region's healthiest and most vibrant reefs. The coral reefs surrounding Koh Lipe are mostly part of the protected marine national park. Some operators offer nighttime snorkeling tours to watch luminescent plankton.
The islands surrounding Koh Lipe are also very interesting to visit. Adang and Rawi are both part of the marine national park. Both are a bit larger than Koh Lipe and are covered with dense tropical jungles and lined with white sandy beaches.
It is easy for visitors from Koh Lipe to visit some of these magnificent islands. Koh Tarutao is a bit further away, but definitely worth a stopover if time permits. There are also regular ferry services from Koh Lipe to Langkawi Island in Malaysia.
The best time to visit Koh Lipe is from November till April. During this period the Andaman Sea is calm, making boat journeys a bit more pleasant. Visitors are also less likely to encounter bad weather and rain.
Although development is quickly catching up with the tourism boom, Koh Lipe still maintains its authentic charm and natural beauty. It is a long journey to make, but definitely worth it.
— Anand Singh
Third runway for BKK Suvarnabhumi Airport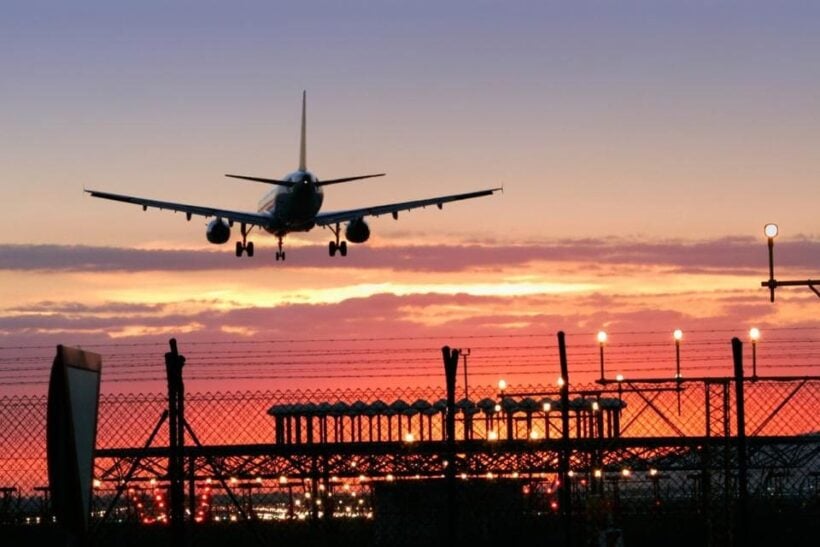 The Thai cabinet yesterday approved the construction of a third runway at Suvarnabhumi International Airport as part of the country's ambition to become the aviation hub of ASEAN.
The 21.7 billion baht project will increase the combined capacity of Suvarnabhumi international airport's runways to 94 arrivals and departures per hour from the current 64, said Lt-Gen Weerachon Sukonthapatipak, deputy government spokesman.
Suvarnabhumi Airport (aka. BKK) was opened in 2006 as Bangkok's second airport. Initially it replaced the tired Don Mueang Airport but Don Mueang was later revamped as a low-coast airport to service the growing traffic demands.
Meanwhile Suvarnabhumi Airport was, and still is, operating above its designed capacity. An earlier bid to build a third terminal has been mired in controversy and is currently shelved pending a new brief from Airports of Thailand with a new round of design bids called for in the future.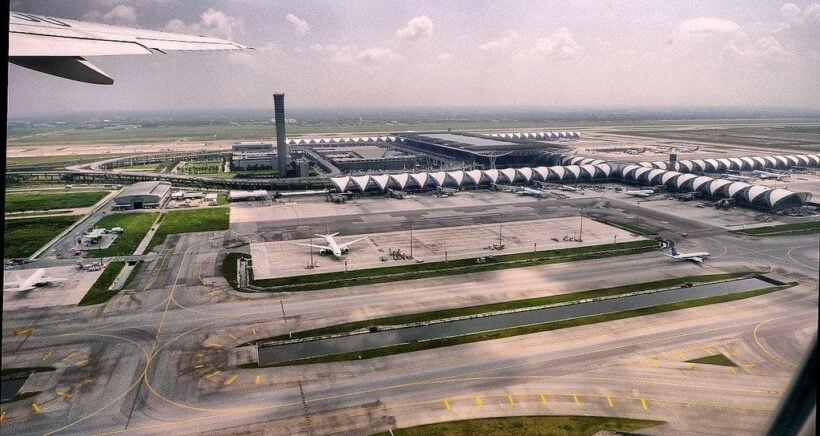 Patong's trash hero rewarded for collecting garbage in filthy canal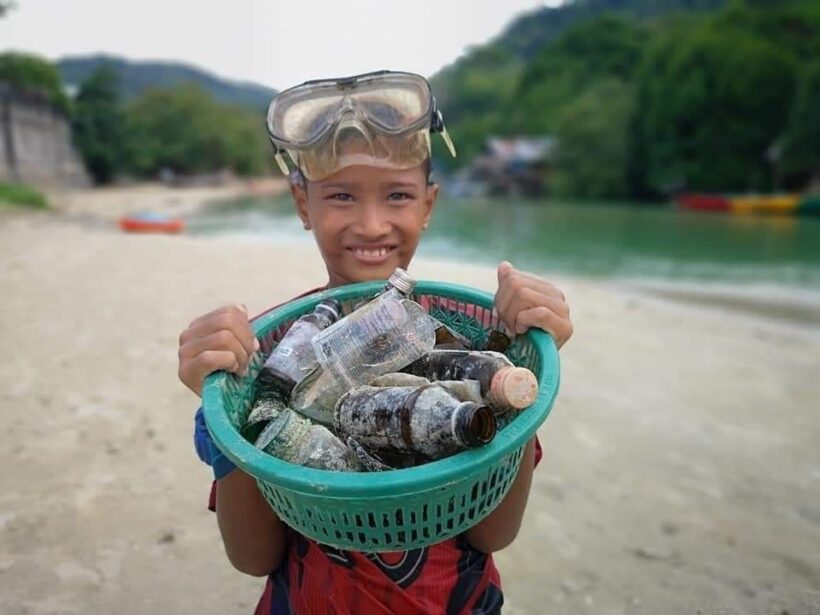 PHOTOS: Patong Police / Theeraphong Penmit / Newshawk Phuket
A Phuket boy has been rewarded after setting an excellent example for the rest of the Patong community.
8 year old Kosin Ta-ngam, who is studying at Sai Nam Yen School in Patong in Pratom Suksa Three, has been collecting garbage in the filthy Pak Bang Canal and along Patong Beach since the beginning of this year.
He lives with his grandmother and other relatives. His grandmother has been looking after Kosin since he was 10 months old.
A certificate, scholarship and life vest have been awarded to Kosin by the Patong Police Chief Col Anothai Jindamanee for displaying excellent citizen for the community as a youth volunteer and being an active part of keeping the city clean.
The Pak Bang Canal, running through the back of Patong into Patong Bay, has been a dark, dirty mess for decades. Many promises have been made to clean it up but it remains a disgraceful waterway flowing through Phuket's main tourist town.
The tiny eight year old seems to be able to achieve a lot more than the local municipality with all their money and machinery.
Kosin, you are the Thaiger hero for today and we salute you!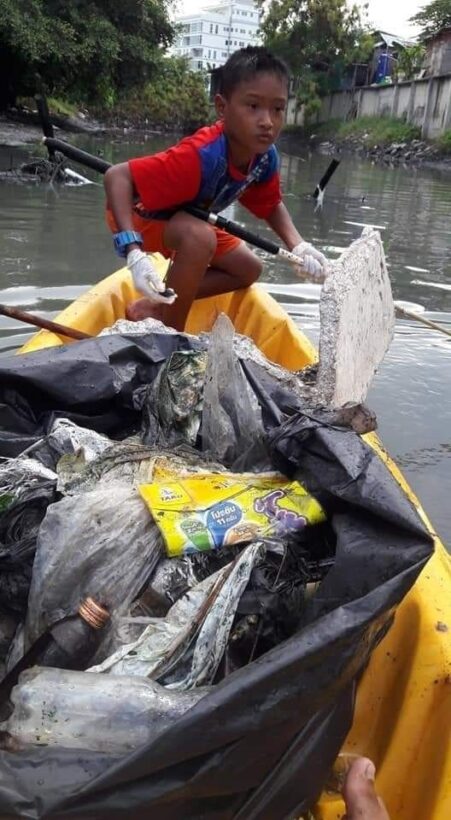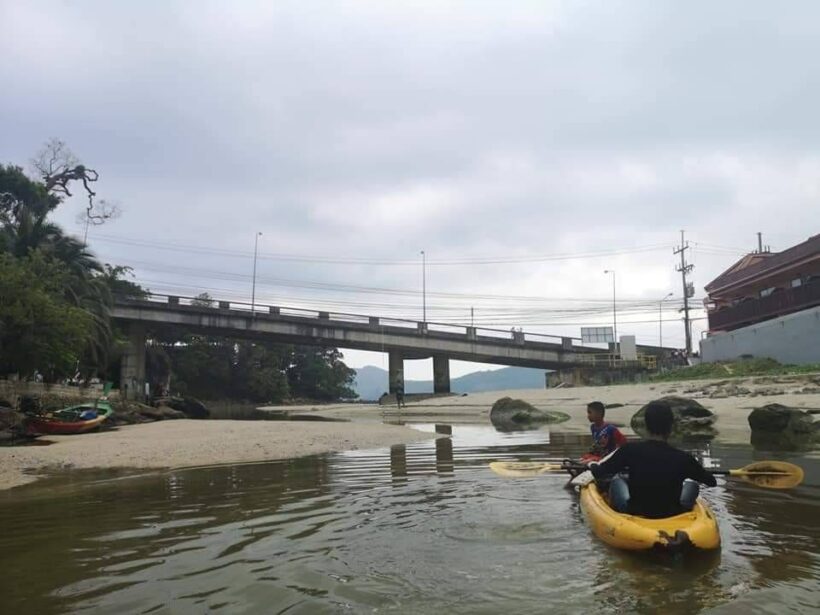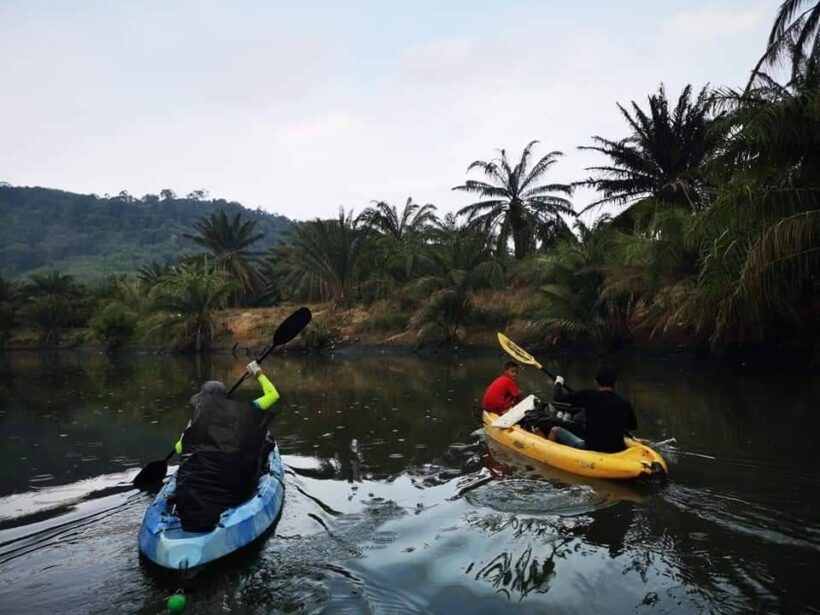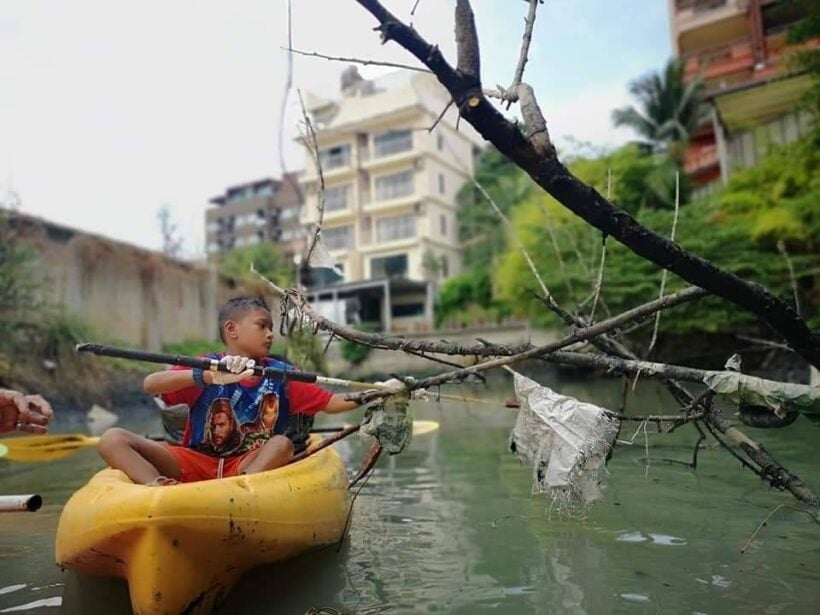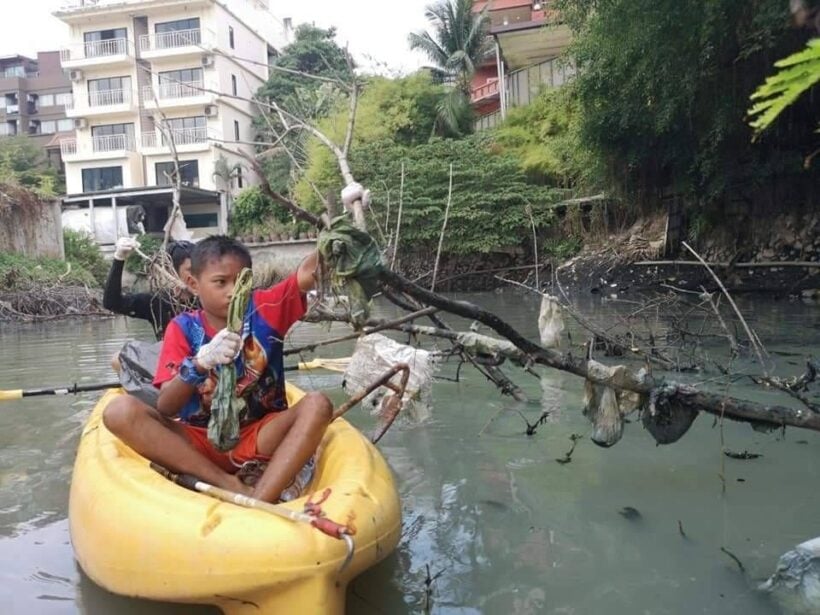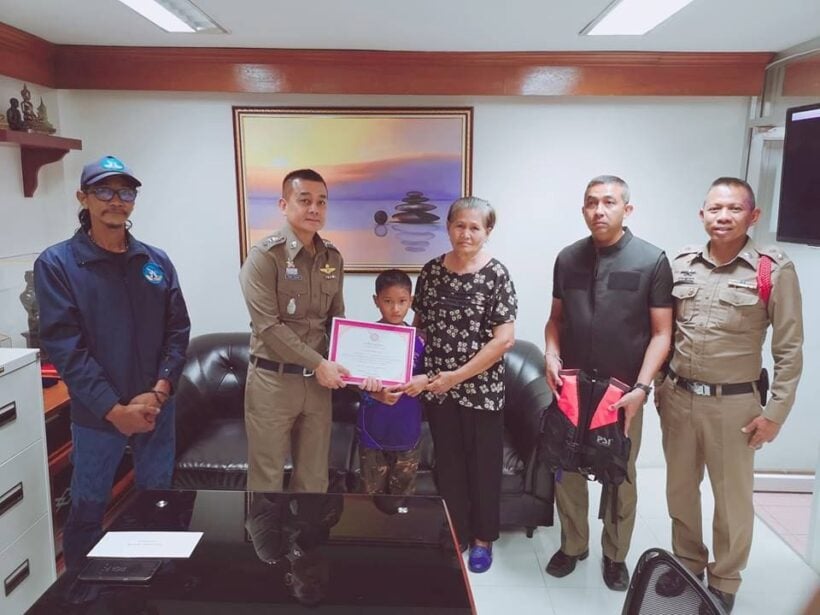 Mitsubishi testing their new regional jet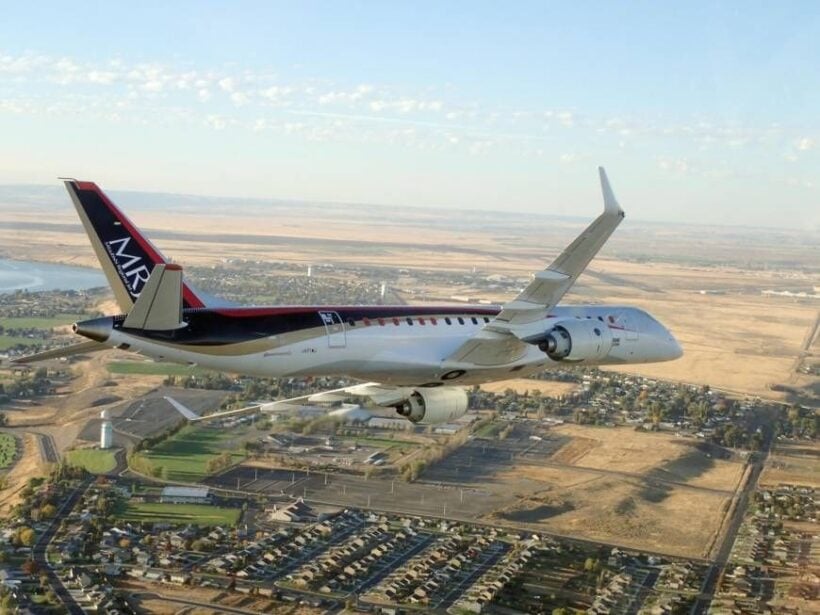 PHOTO: The Japan Times
Mitsubishi Heavy Industries' new 88-passenger Mitsubishi Regional Jet is testing the skies just as rivals Embraer and Bombardier are moving to sell off their manufacturing operations for jets with up to 160 seats to Boeing and Airbus.
At stake, particularly in the market for jets with fewer seats, is US$135 billion in sales in the two decades through 2037, according to industry group Japan Aircraft Development.
More cities in Asia and Europe are seeking to link up with each other and the Mitsubishi Regional Jet, the first airliner built in Japan since the 1960s, began certification flights last month in Moses Lake, Washington.
With fewer seats and smaller fuselages, regional jets are a different class of aircraft from larger narrow-body planes such as Boeing's 737 or Airbus's A320. The MRJ has a range of about 3,220 kilometres. The seating is 2+2 instead of 3+3 in a small Airbus or Boeing single-aisle jet.
After spending at least US$2 billion over more than a decade, the manufacturer is looking to get its jet certified and start deliveries to launch partner ANA Holdings.
Mitsubishi initially planned test flights in 2012 but blew past that deadline because of production difficulties. Now, the company, which makes ships, nuclear power plants and aerospace components, expects to have the plane ready for customers next year, a timetable that will test the company, said Mitsubishi Aircraft president Hisakazu Mizutani.
Mitsubishi Heavy is not the only Asian manufacturer betting that it can build aircraft cheaper and more efficiently. Commercial Aircraft of China (Comac) has a new regional jet in service, while Korea Aerospace Industries is studying whether to develop a 100-passenger aircraft.
"The aviation market in Asia is expected to grow further in the coming years and there will be demand for these aircraft," said analyst Lee Dong-heon at Daishin Securities in Seoul.
"The shift in the regional aviation segment we have seen over the last year or so has opened opportunities."
"The MRJ is fully capable of competing in the market."