Thai Life
Footloose: The hidden wonders of Koh Lipe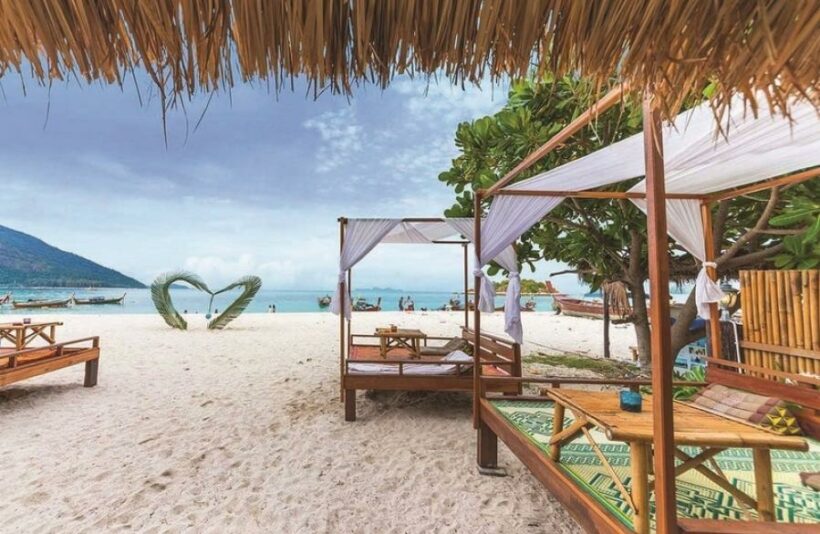 PHANG NGA: Koh Lipe is situated in the Andaman Sea, about 85 kilometers off the coast of Satun Province. The tiny island is part of the Adang-Rawi archipelago. In recent years Koh Lipe has grown to become a popular destination among backpackers and travellers looking for the raw and authentic island experience.
Unlike some of the more familiar islands in Phang Nga Bay, Koh Lipe is quite far from Phuket, which adds to its appeal since it is off the beaten trail and still untouched by mass tourism. The downside being that it's a bit of a trek to get there in the first place.
The easiest and most frequently picked travel itinerary to Koh Lipe would be to book a flight to Hat Yai Airport. There are frequent flights from Bangkok to Hat Yai every day. However, from Phuket there is only one airline serving the route, which makes the flight a bit pricey. The alternative would be to catch a bus or a van from Phuket.
Once in Hat Yai, visitors can catch a bus or van to Pak Bara, a port in Satun. Speedboats leave Pak Bara on a regular basis for Koh Tarutao and Lipe. The journey can take up to an hour and a half but it is a splendid trip across one of the most pristine environments in the Andaman region. Lucky visitors may be able to catch a glimpse of migrating whales or dolphins between Tarutao and Adang-Rawi.
Koh Lipe is one of the few islands within the archipelago of Adang-Rawi and Tarutao, which is not entirely part of the marine national park. Hence the island has a range of accommodations on offer, from huts and beach bungalows to hotel rooms. The beaches are stunning and the tiny town is vibrant with plenty of shops, restaurants and dessert cafes. ATM machines are a bit harder to come by so it is worth taking a bit of spare cash with you.
At night visitors can find cool bars and hangout spots at almost all the beaches on the island.
One of the most popular activities on Koh Lipe is snorkeling and scuba diving, and for good reason. The waters around Koh Lipe boast some of the region's healthiest and most vibrant reefs. The coral reefs surrounding Koh Lipe are mostly part of the protected marine national park. Some operators offer nighttime snorkeling tours to watch luminescent plankton.
The islands surrounding Koh Lipe are also very interesting to visit. Adang and Rawi are both part of the marine national park. Both are a bit larger than Koh Lipe and are covered with dense tropical jungles and lined with white sandy beaches.
It is easy for visitors from Koh Lipe to visit some of these magnificent islands. Koh Tarutao is a bit further away, but definitely worth a stopover if time permits. There are also regular ferry services from Koh Lipe to Langkawi Island in Malaysia.
The best time to visit Koh Lipe is from November till April. During this period the Andaman Sea is calm, making boat journeys a bit more pleasant. Visitors are also less likely to encounter bad weather and rain.
Although development is quickly catching up with the tourism boom, Koh Lipe still maintains its authentic charm and natural beauty. It is a long journey to make, but definitely worth it.
— Anand Singh