Two Thai restaurants grab their second Michelin star – new guide 2019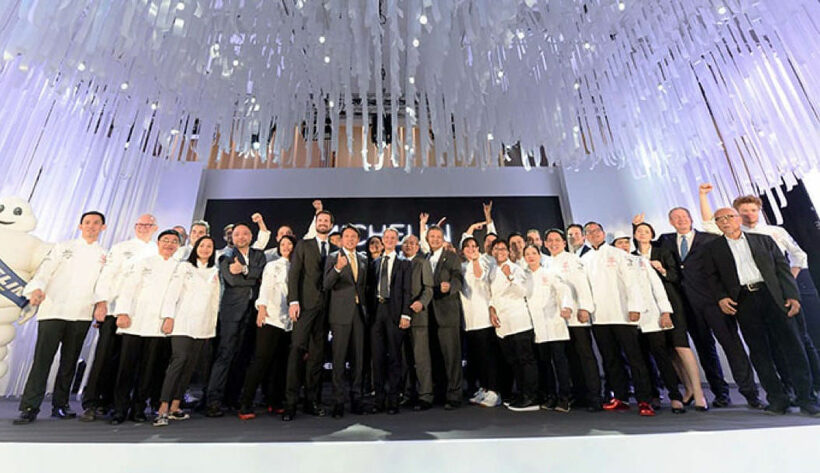 Traditional Thai restaurants 'R-Haan' and southern-style 'Sorn' have each scored two Michelin Stars for 2020, while 'Le Normandie', 'Mezzaluna', and 'Sühring' held onto their two stars. Another 24 restaurants in Thailand received their first Michelin gongs.
The awards were announced at the launch of the 2020 Michelin Guide for Thailand, featuring award winning restaurants in Bangkok, Chiang Mai, Phuket and Phang-nga. It's the third edition of the guide for the country.
Both R-Haan and Sorn received a Michelin Star last year, making their second star only a year later that much more impressive.
Twenty restaurants across the kingdom, which won a star last year, retained their awards, including Bo.lan, Canvas, Chim by Siam Wisdom, Elements, and many others, and 94 bagged the Bib Gourmand award, with 27 new entries including eight in Bangkok, 17 in Chiang Mai and two in Phang-nga.
"The 'locavore' movement, or the use of locally sourced ingredients, has become the true star of Thailand's foodscape," according to the Michelin Guide's international director.
"The trend indicates Thailand's rich diversity and high quality of local produce. In addition, we see the glorious rise of traditional Thai cuisine, as, for the first time globally, two traditional Thai restaurants, both promoted from one star, are on the Michelin Guide's two star list."
The 2019 Michelin Guide for Bangkok, Phuket and Phang-Nga is available HERE.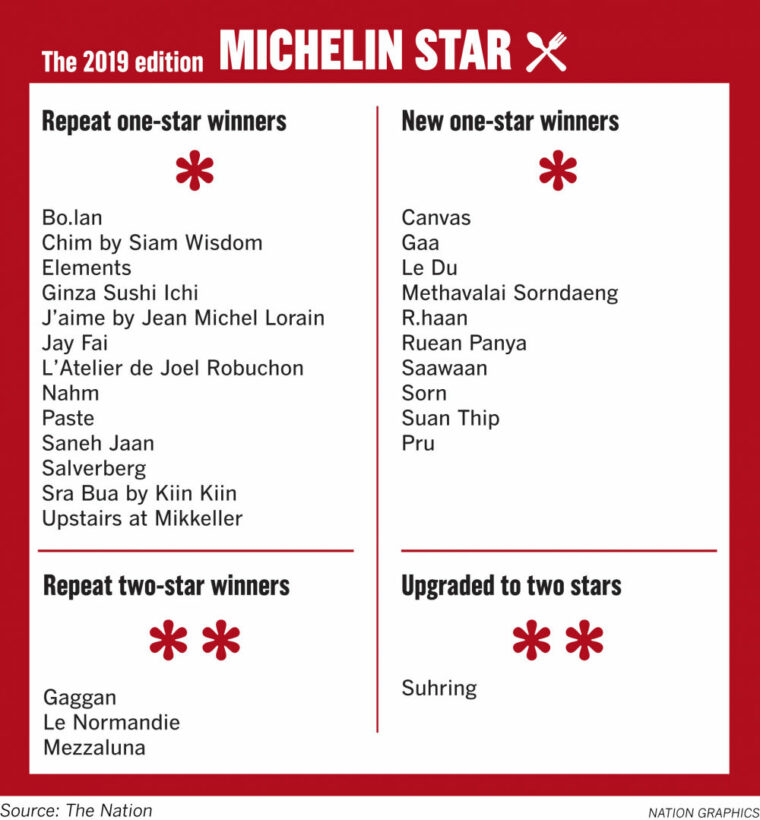 Keep in contact with The Thaiger by following our
Facebook page
.


Find restaurant and food listings around Phuket at Thaiger Bites.

Read more headlines, reports & breaking news in Phang Nga. Or catch up on your Thailand news.

Three men abandon van packed with drugs in Bangkok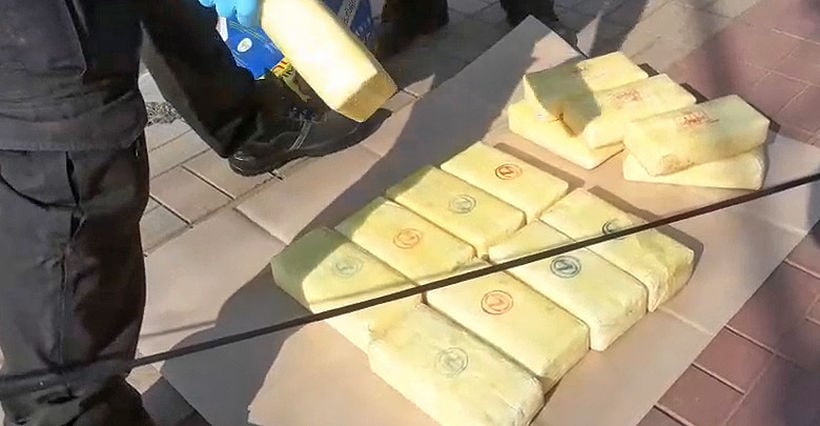 PHOTOS: INN News
Three men have abandoned a luxury passenger van in the Bang Khun Thian area of Bangkok. It was packed full of methamphetamine pills.
Police Officers from the Sam Dum Police Station discovered 100 packs of methamphetamine 'Yaba' pills, totalling 200,000, placed inside a large bag. The suspects fled the scene choosing to give up the drugs and avoid the police. Patrol police from the Tha Kam Police Station suspected the people in the vehicle who were acting suspiciously.
There were 2 main points where drugs were located.
Firstly, police discovered a sack with a distinctive bird logo. Inside were 20 packs of methamphetamine totalling around 40,000 pills.
At the second location officials found a Hyundai H-1 van with a Bangkok number plate parked in front of a cafe. The car keys and a mobile phone were left on the dashboard. In the rear of the vehicle was a large blue sack with 80 packs containing 160,000 pills. To top it off was 2 litre PET bottles filled with boiled Kratom leaves.
Patrol official first located 2 men carrying the first sack with the bird logo by the road. They got scared, jumped into the van and drove away. The van was then found later abandoned in front of the cafe.
Police checked and identified the vehicle was registered to 33 year old Adisorn from Samut Songkhram Province, west of Bangkok, with no criminal record. Adisorn has changed his name and was currently using the name Nattapat.
Police are currently trying to locate the three men for further questioning.
SOURCE: INN News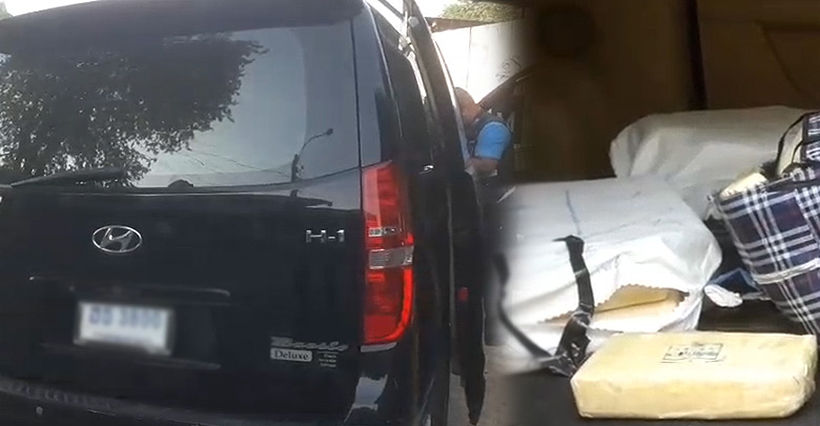 Keep in contact with The Thaiger by following our
Facebook page
.
Walking street-led economic recovery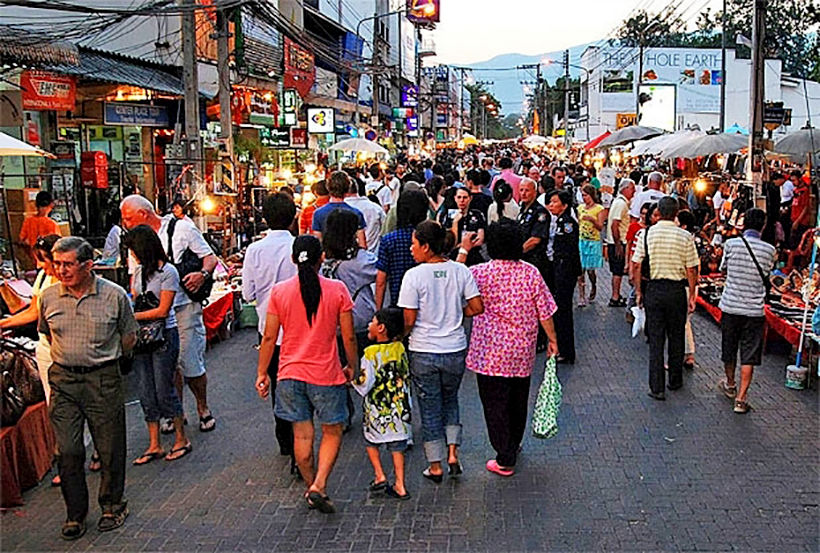 And it starts today at two locations in Bangkok.
In its latest campaign to encourage more spending and boost tourism Bangkok's government is launching a series of walking streets today before the Thai government spreads the walking street 'boost' to other provinces. Silom and Yaowarat roads are becoming pedestrian walkways today and other provinces have temporary walking street events starting on December 22.
Activities, such as concerts, will be held on Bangkok's Silom and Yaowaraj roads, with additional cultural activities, such as Khon mask dance performances and Talung shadow play planned for Khao San Road.
The government spokesperson Narumon Pinyosinwat says that after today's event, Yaowarat Road in Chinatown will be closed for pedestrians every Friday, Saturday and Sunday from 7pm to midnight.
Silom Road is car-free today and then on the third Sunday of each month from noon to 10pm. It will be closed from Sala Daeng intersection to Nararom junction, and closed to all vehicles from noon to 10pm. Khao San Road, Bangkok's back-packer central, will be open to pedestrians every Monday from 5pm to midnight.
The plan from the BMA, TAT and national government, is to use the walking streets to provide a new attraction and allow vendors to sell their local wares.
The next walking street in Bangkok will be in Khlong Bang Luang in Phasi Charoen district, on the opposite side of the Chao Phraya River, with an emphasis on showcasing the area's cultural richness and temples. Six events are planned during weekends, starting from January 18. To facilitate travel to the area, shuttle boat services will be increased.
Kadeechine in Khlong San and Thon Buri districts are also earmarked for cultural and street food festivals, to be held every three months, tentatively starting in January.
PHOTO: Bangkok Post
Keep in contact with The Thaiger by following our
Facebook page
.
"This is just the beginning" – Thanathorn warns the government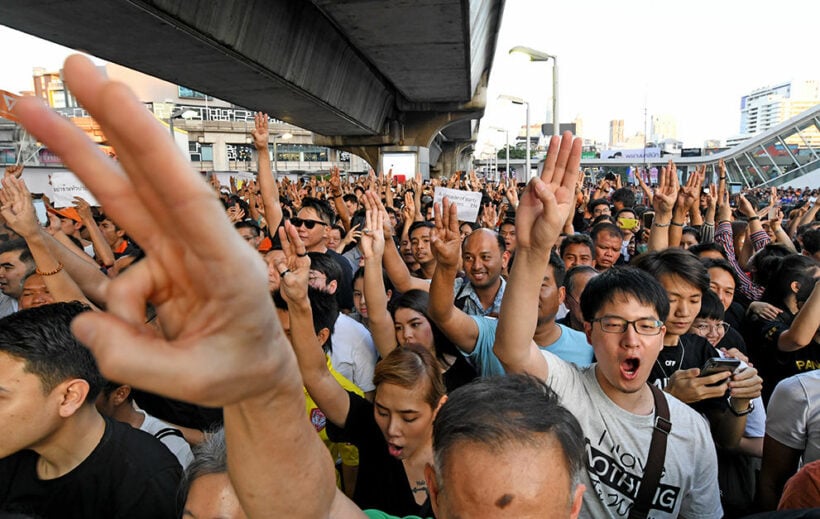 PHOTOS: Thousands gathered in the first large anti-government rally in over five years – Khaosod English
He tried to do it legitimately by running for office in the March election. His party performed above expectations, garnering the third highest number of votes after less than 12 months of existence. And Thanathorn was just votes away from being elected Thailand's Prime Minister.
Now he's back on the streets fighting what he, and his supporters, describe as "anti-democratic forces".
Thousands of people rallied in support yesterday in the largest street protest in more than five years. Future Forward Party leader Thanathorn Juangroongruangkit threatened "it's just the beginning".
Whether the charges against him and his party by the Election Commission are legitimate or trumped-up, Future Forward now find themselves on the back foot, being pushed out of parliament with a string of cases being heard by the Constitutional Court. Putting aside his parliamentary suit and tie for rolled up sleeves and megaphones in the street, puts Thanathorn on course for a head-on clash with the Thai establishment.
Thanathorn called for the central Bangkok protest on Friday after the latest moves to ban Future Forward – the most vocal challenger to the coalition government under the leadership of PM Prayut Chan-o-cha.
The crowd assembled on the skywalk linking the National Stadium and Siam BTS stations, not shy of making their statement right in the busy heart of the city. They didn't mince their words.
"We're just here today as a test run. Prayut, don't be afraid yet. The real thing is next month."
The protest, attracting thousands, ran for an hour, was without incident and wrapped up just after 6pm. During the protest many flashed the anti-junta "three-finger" salute, made popular in the movie "Hunger Games" and representing a stand against oppression..
The Election Commission approached the Constitutional Court this week asking for the ruling body to disband the Future Forward Party on grounds it had accepted money or other benefits from "an illegitimate source" under Section 72 of the Political Parties Act.
Thanathorn lent 191 million baht to the party in January this year. The loan was documented and signed off by party officials. Section 66 of the Act prohibits a donation of more than 10 million baht to a party by any individual in any one-year period. But Future Forward say it was a loan, not a donation. If found guilty, Thanathorn and 14 other FF party executives could be banned from politics for at least five years.
Back at the Pathumwan Intersection, Future Forward's Thanathorn Juangruangruangkit told several thousands supporters that the people would no longer put up with political injustice.
"We come together today in a show of force, to show that we will not retreat and will not put up with things any longer. This is not a day to protect the Future Forward, but a day to to protect the future of all Thais."
"An hour is enough. Once we're done, we will go home."
And they did.
But he parted with an invitation and urged supporters of Future Forward to show up next month at the "Run Against Dictatorship" running event scheduled to take place on January 12. He also said there will be a much larger rally in the future.
For the ruling government, and PM Prayut Chan-o-cha, Thanathorn is no longer a polite MP discussing matters in the Parliament. He is now a renegade high-profile voice against their legitimacy. The government, using its blunt tools of the Election Commission and the Constitutional Court, has now pushed Thanathorn and the Future Forward Party into a corner. And now they're fighting back.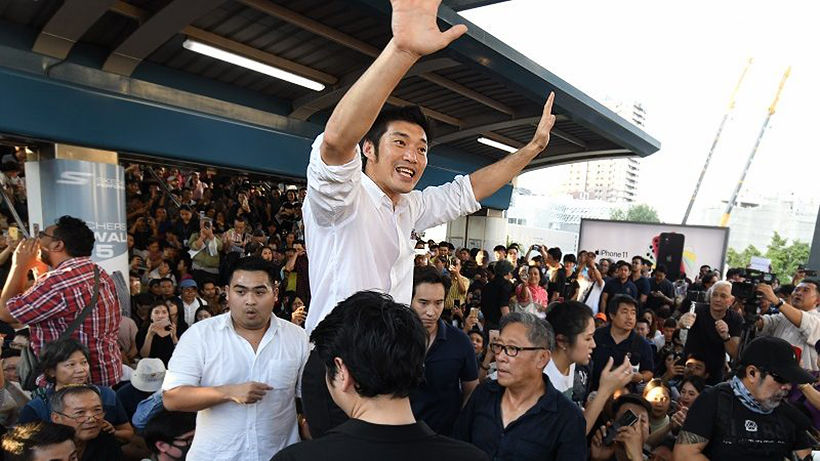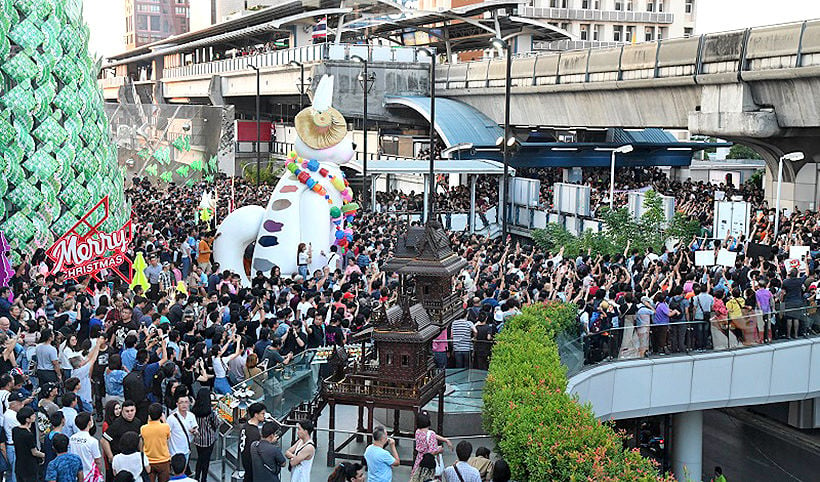 Keep in contact with The Thaiger by following our
Facebook page
.